Not everyone enjoys careers in sales and customer service, where they constantly have to talk to people.
Some people (introverts, especially) want to do jobs they love, earn money from them, and avoid as much human interaction as possible.
If you're such a person looking to switch careers, we've rounded up the top 18 jobs where you don't have to talk to people. These jobs are also rewarding, and most of them don't require years of training to start.
Let's find out what they are.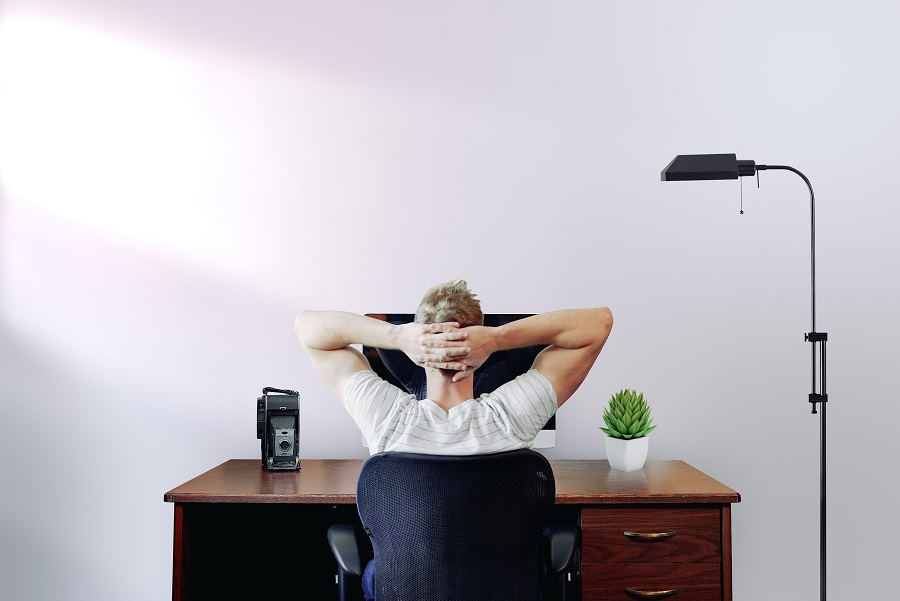 Entry-level Jobs Where You Don't Have to Talk to People
1. Data Entry Clerk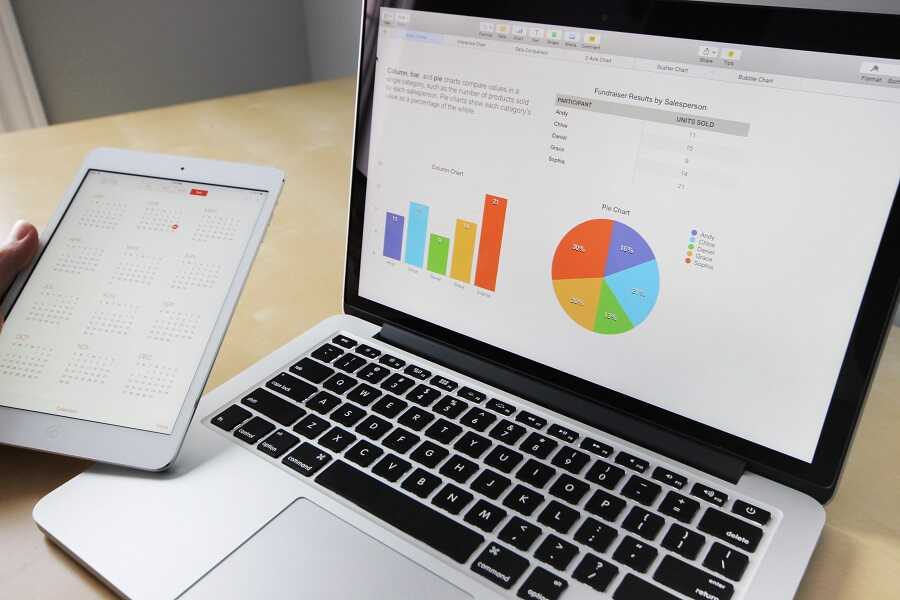 The role of a data entry clerk is to collate data and other relevant information and update it into a digital format that people can make sense of. The data can be in the form of handwritten notes, spreadsheets, or documents. Data entry clerks work with some types of inventory, accounts receivable and accounts payable, etc.
And the data entry clerk's job will be to enter the information into a computer system in a way that'll be suitable for use by other company members.
You don't need formal education or special training to be a data entry clerk, but you'll need to take a data entry course.
And if you're an introvert who prefers staying away from human contact, consider getting a data entry clerk job. The job allows you to work remotely and set your hours.
Salary: $32,179 per year
2. Freelance Writer, Copywriter, or Blogger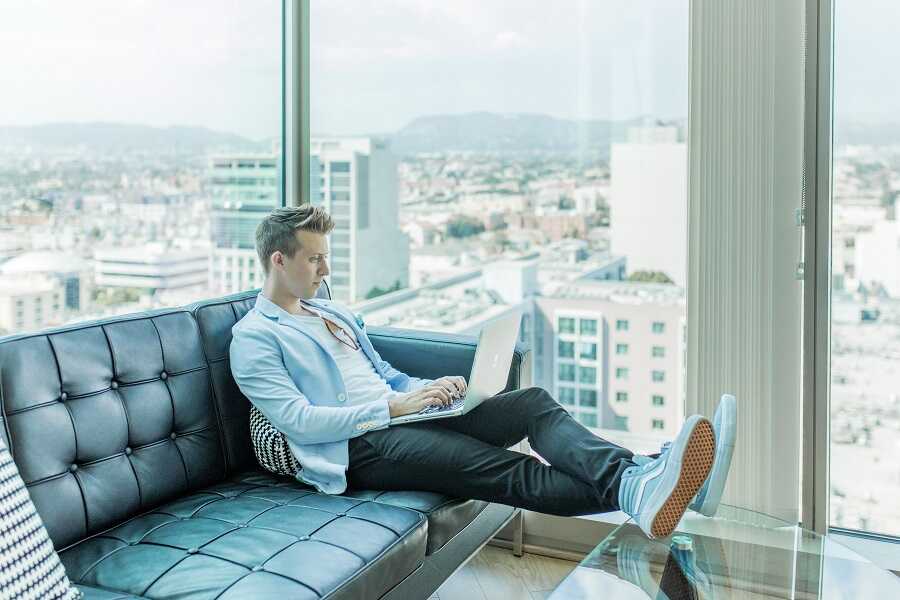 Freelance writers are responsible for much of the information that you read online.
And it's one of the most rewarding and exciting jobs you can learn and start within a short time. And the good thing is that the job doesn't require talking with people.
And when you get high-paying jobs, you can even decide to relocate to another country and live the digital nomad lifestyle.
However, becoming a copywriter or blogger requires you to have a strong command of the English language.
But that's not all. You'll need to learn how to research and write for Google and other search engines to be a good blogger. Plus, acquire some persuasive skills to make people buy your clients' products or take your desired action.
So if you're looking for a job where you don't have to talk to people, you can become a freelance writer.
Salary: $32,800 per year
3. Technical Writer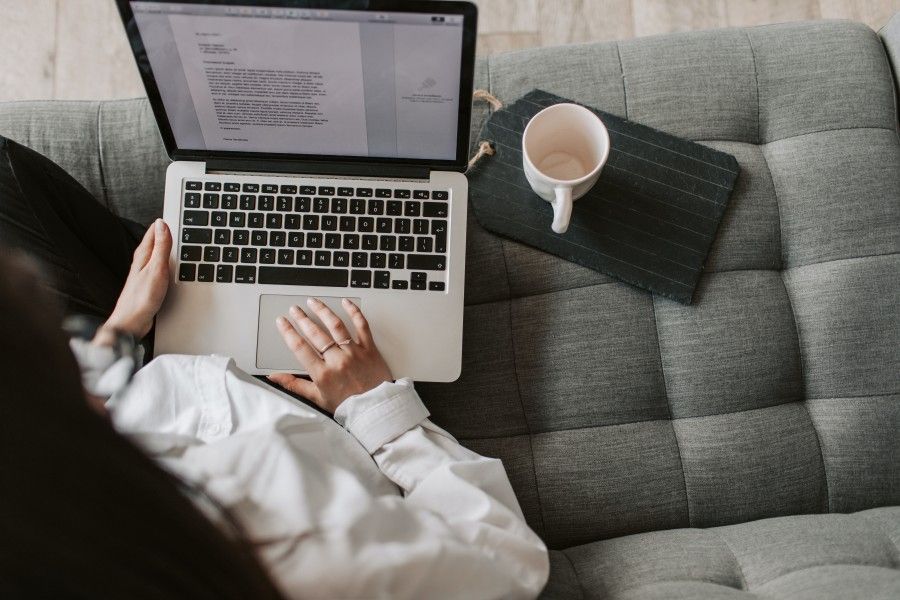 Now the role of a technical writer is different from a freelance writer or blogger.
Technical writers simplify complex information into what customers can understand. A technical writer works for manufacturing or tech companies and is primarily in charge of writing instruction manuals, how-to guides, whitepapers, and other documents. It is so consumers can easily understand and use a company's products and services.
You don't need a master's degree to become a technical writer. But the job requires some technical skills and experience since someone who's taken some programming courses will better explain technical concepts regarding software than someone who hasn't.
The good thing is that you can work as a technical writer for companies as a freelancer and not go to the office.
Salary: $57,614 per year
4. Fire Tower Watcher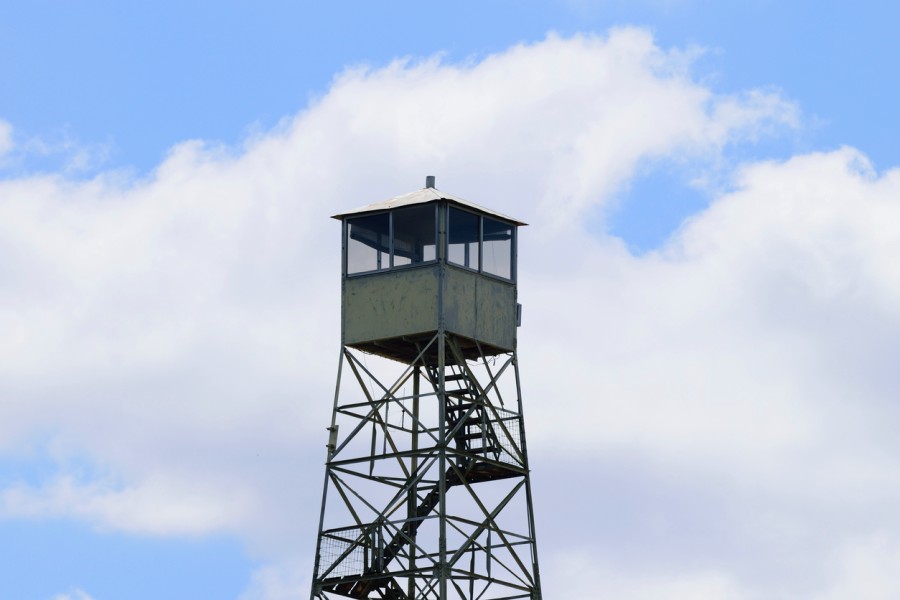 The job of a fire tower watcher is one done in solitude. As a fire tower watcher or fire lookout, you'll spend a lot of your time sitting at the top of tall towers and watching out for potential forest fires.
While it might not seem like the most exciting job, it's great for introverts.
You'll need a high school diploma and specialized training to become a fire tower watcher. The training will teach you the different types of fire and how to identify them.
Salary: $41,274 per year
5. Medical Laboratory Technician
Medical laboratory technicians collect samples (blood, urine, etc.) to perform tests to determine the causes of illnesses or for research purposes.
It is also a job where you won't be talking to lots of people as you'll be spending most of your time in the laboratory analyzing results and reports.
To become a medical laboratory technician, the essential requirement is a 2-year Associate's degree.
Salary: $52,330 per year
6. Veterinary Technician and Technologist
A veterinary technician supports the veterinarian in caring for animals.
While you may seldom contact pet owners as a veterinary technician, you may need to get information to diagnose the animals' injuries and illnesses properly.
Some of the duties of veterinary technicians and technologists include;
Giving emergency first aid.
Collecting specimens and blood samples.
Performing tests and administering medications prescribed by the veterinarian.
Preparing animals and the laboratory for surgical procedures while ensuring that safe conditions in the vet clinic are maintained.
And assisting the veterinarian in performing surgeries.
However, to become a vet tech, you'll need to take an associate degree or a bachelor's degree program. Either way, this is one of the jobs where you don't have to talk to people.
Salary: $29,428 per year
7. Dog Walker or Pet Sitter
Dogs are man's best friends. Unfortunately, many of these dogs don't get to spend quality time with their busy owners.
So if you're passionate about pets, this may be the job for you. However, you may need a high school diploma and a driver's license should the dog not be interested in walking.
With this job, you'll be spending more time with animals rather than humans. It is a superb way of doing what you love and earning money on the side.
Salary: $20,000 per year
8. Truck Driver
Being a truck driver may not be the most exciting job, but it's one of the high-paying jobs for people avoiding human contact.
It is because you'll be spending 8 to 10+ hours on the road in a day. As a truck driver, you'll be driving heavy trucks, transporting goods within a country or between countries. This job can be tasking as it could take you away from home for weeks or a couple of days. Also, you'll be loading and unloading cargo.
The only training you need to become a truck driver is getting your commercial driver's license. And it takes only a few months.
Salary: $51,000 per year
9. Watchmaker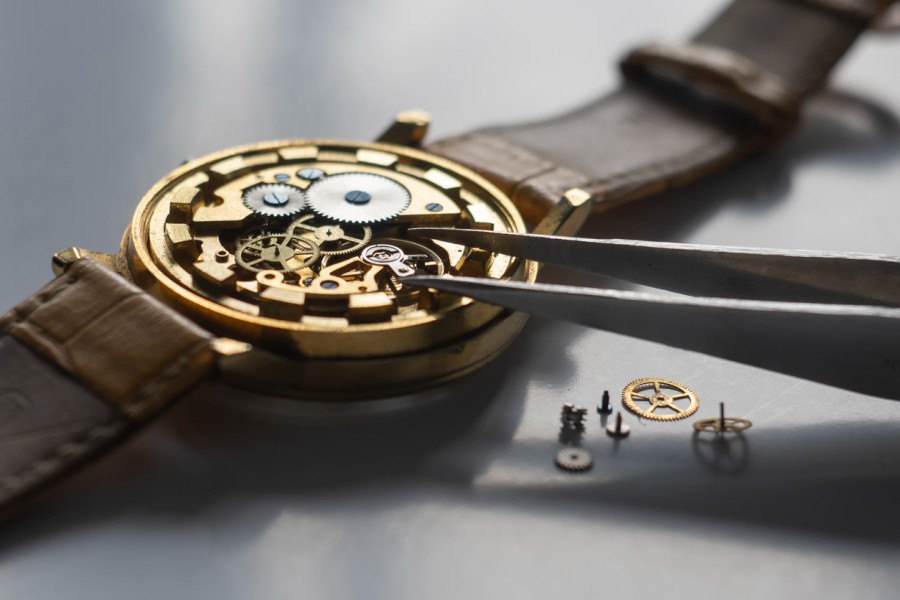 Watches have transitioned from being tools for keeping track of time. They're probably the most expensive fashion pieces used to show style and elegance.
And these fashion pieces are handcrafted by watchmakers, thus increasing their value.
To become a watchmaker, you'll need to enroll in a watchmaking school. Here, you'll acquire all the technical skills for the craft. And after watchmaking school, you'll gain valuable experience and hone your skills from working on the job.
Salary: $46,043 per year
10. Marriage Therapist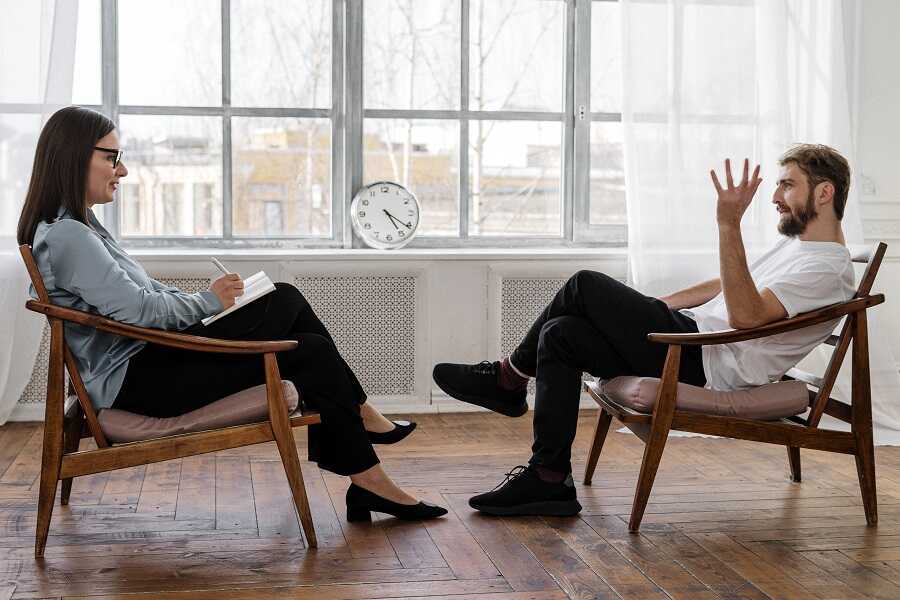 Most people probably lack good listening skills to communicate effectively. But If you derive joy from listening to other people talk to give them the best pieces of advice, you may already have most of the skills required to be a family or marriage therapist.
Marriage therapists help couples overcome the challenges in their relationships by listening to them and understanding their peculiar situations.
However, it's not easy becoming a licensed marriage therapist. You'll need to earn a Master's degree in marriage or family therapy or a related field before gaining clinical experience.
Salary: $51,690 per year
11. Night Security Guard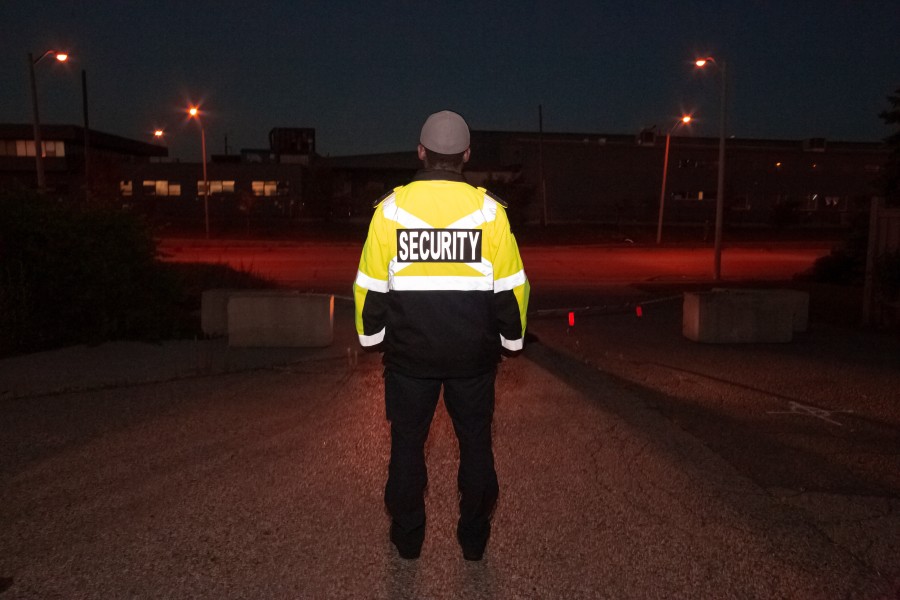 If you're a night owl (someone who prefers to be active at night), then a job as a night security guard may not just be great for you.
While other workers are at the office during the day, you'll be sleeping. And when they're sleeping at night, you'll be working, protecting houses and your neighborhood from dangerous people.
The good thing is that there's a low barrier of entry for this job. No particular skill is required, and you'll get most of the training on the job.
Salary: $28,072 per year
Remote Jobs that Don't Deal with People
Remote workers enjoy the privilege of working flexible hours from anywhere. All you need is an internet connection and a laptop.
12. Transcriptionist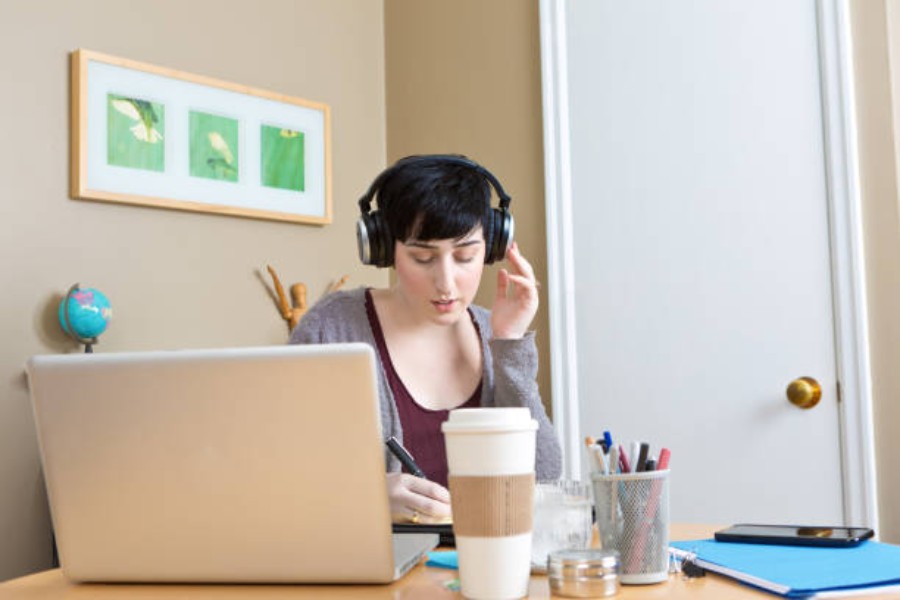 Online transcription is one of the most in-demand jobs. There are lots of media files – video, podcast, and audiobook content – to transcribe into texts.
You can also transcribe lengthy clips from business meetings. While online transcription may seem like a straightforward job, it's not so easy. Although you may not need a Bachelor's degree to start, you'll need to take an online transcription course.
This way, you'll learn;
The rules to thrive as a transcriptionist.
How to make difficult accents and voices clearer.
The software you need to listen and type faster.
And how to build your stamina when listening to lengthy voice clips.
You can take up entry-level general transcriptionist jobs. And as you advance your skills and gain more experience, you can take up more high-paying jobs as a legal or medical transcriptionist.
Although clients prefer transcriptionists with technical education or those with experience working in legal and medical setups for these positions.
This job also allows you to sit at home or work from anywhere you want to avoid talking with other people.
Salary: $36,000
13. Social Media Manager
Becoming a social media manager is one of the most accessible jobs on this list that anyone can quickly learn and evolve.
That's because if you have an active social media account, you already have some of the skills to become a social media manager. All that's remaining for you to do is take an online social media course and learn how to create content and engage followers with punchy captions, captivating stories, and beautiful images.
It is because, as a social media manager for a company, you'll be responsible for driving sales through the company's social media channels. As a social media manager, you'll also be promoting the company's brand and acting as the customer service representative.
And compared to freelance writing and copywriting, social media management is more fun. And this is also one of the jobs where you can sit at home and talk to people (without really talking to people).
Salary: $58,000 per year
14. Freelance Accountant or Bookkeeper
Are you good with numbers, or have you had a career as an accountant or auditor in a company or financial organization? Then becoming a freelance accountant or bookkeeper might be the best job for you.
But if you don't have accounting experience, you can take a bookkeeping course and become a professional bookkeeper. But to become an accountant, the requirement for entry-level positions is to obtain a bachelor's degree.
Your duty as a freelance accountant will be to deal with complex monetary calculations and review financial information for individuals and businesses. Your tasks will involve managing incoming and outgoing cash flow records, auditing these reports, and preparing taxes. You'll also give financial advice to your clients and ensure they run their businesses successfully without going bankrupt.
Many small business owners don't know how to balance their books, and they may not afford a full-time employee. So you can offer your services to these potential clients as an independent contractor.
It is an excellent way of becoming a boss and avoiding human interaction.
Salary: $70,500 per year
15. Researcher & Research Assistant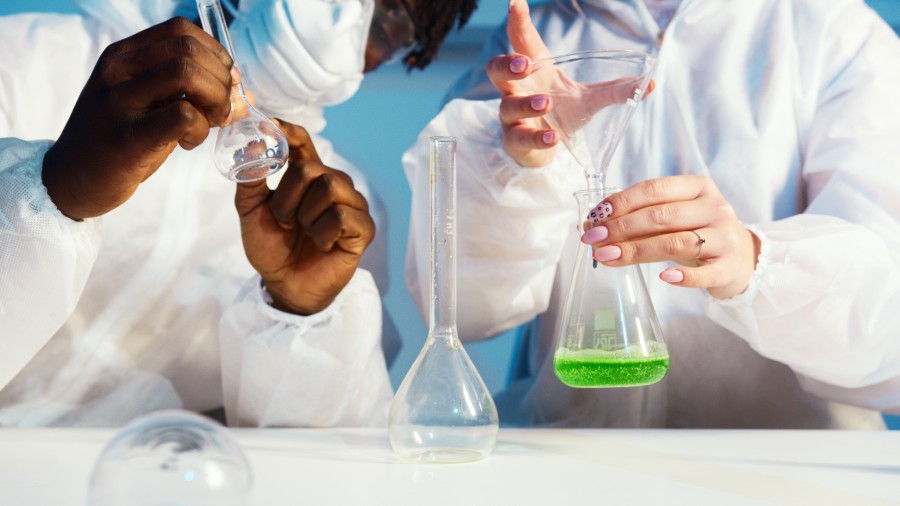 Big companies invest a lot of money in research and development as it's just as (or even more) important than their marketing.
And this is why skilled researchers are highly sought-after in these companies or research agencies. Part of your duty will be to know and understand the behavior of consumers and why they choose your client's company or their competitor.
However, before becoming a research analyst, you need to get a Bachelor's or Master's in Math, statistics, or a related field and possess strong analytical and presentation skills.
The good thing is that this is one of the most admirable jobs for people that don't like being around other people. However, you'll occasionally meet with your team and employer.
Salary: $55,088 per year
16. Graphic Designer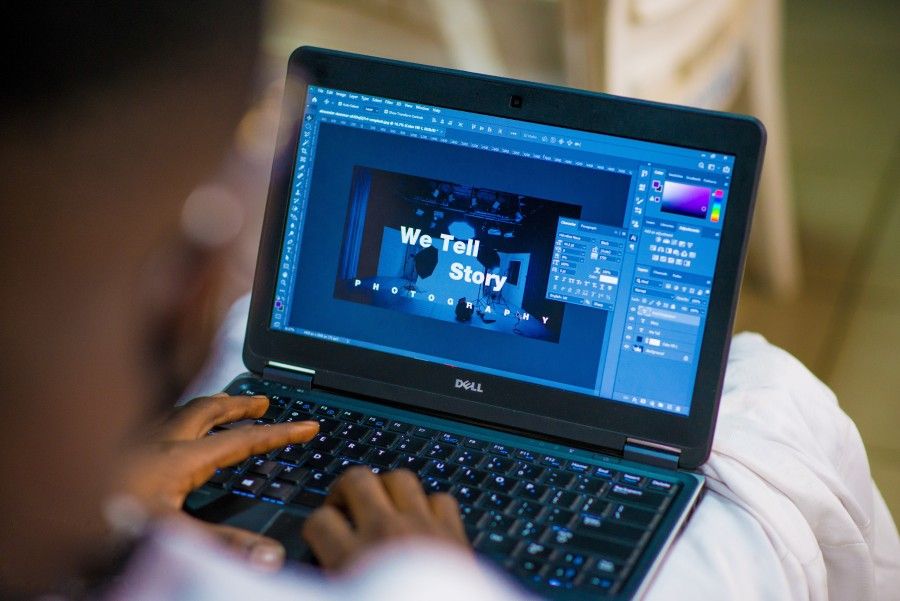 If you love art and have an eye for good designs, you may enjoy being a graphic designer.
Graphics designers create the stunning images and designs we see on websites, social media, and other media outlets. And the services of graphic designers are always in high demand as companies need their marketing, advertising, creating online content, and print publications.
To become a graphic designer, you need to be very creative as your potential employer may have zero design skills and rely solely on you to develop his ideas. Then you can take an online graphic design course.
Many graphic designers enjoy great freelance careers working with marketing agencies or directly with clients.
Salary: $47,694 per year
17. Film and Video Editor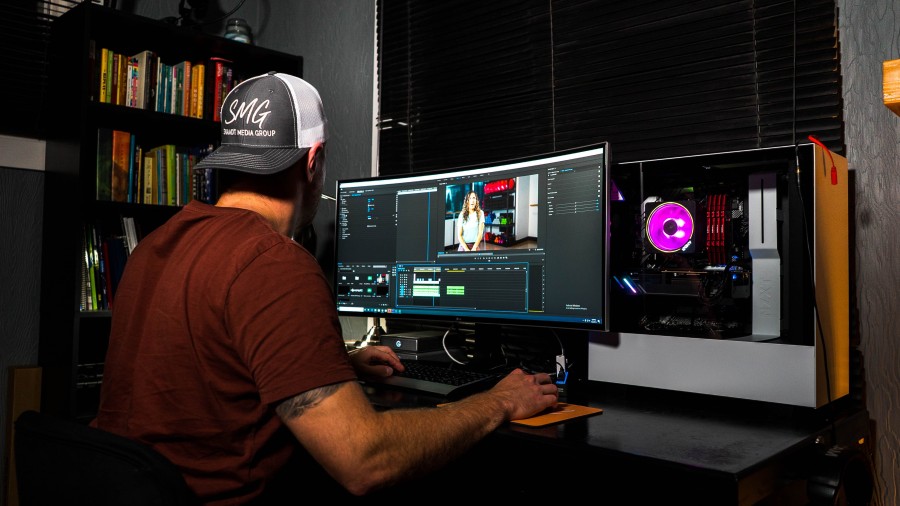 These days, not only movie production houses make films.
A lot of companies make videos for their advertising and marketing campaigns. And if you're good at telling compelling stories, a career in video editing may be right for you.
As a video editor, your task will be to take the raw footage from film shoots and turn it into an appealing story based on a script and outline.
However, you'll have to learn to use video editing software to create high-quality videos and effects. The good thing is that it's not so difficult to become a video editor. You can take a course in cinematography where you'll learn film theory and use some video editing software.
Salary: $59,500
18. Software Developer
We all know that most tech guys are nerds and prefer being behind a laptop coding to being around people.
So if you prefer being alone and love computing and everything tech, then you may just be cut out for a career in software development.
Being a software developer is one of the most in-demand high-paying jobs. As a software developer, you'll build software like mobile apps, computer applications, CRMs, games, operating systems, networking tools, etc., for companies.
Software development is also a rewarding career as the software you'll build will help both companies and their customers perform tasks and make more money.
For an entry-level position as a software developer, you'll need a Bachelor's. However, you can take some online programming or software development courses to acquire the skills.
Salary: $100,000 per year
Conclusion
For introverts, the most exciting jobs aren't the ones where they constantly meet people. They're jobs where they can apply their expertise without much human intrusion.
One of such jobs is data entry. Do check out our list of the best data entry courses to help you become an in-demand data entry clerk.
Since you're here, you may be interested in knowing the best hobbies for introverts.
Related: