Reading is regarded as the most popular hobby known to man.
And for kids, books can open their minds and prepare them to be great adults. However, it's the responsibility of parents to encourage their kids to read books and enjoy doing it.
So here are some inspirational reading quotes for kids from world leaders, great authors, respected journalists, and world-renowned celebrities to help give your child a nudge.
Read them with your kids and watch them fall in love more with the art of reading.
Have fun with these reading quotes.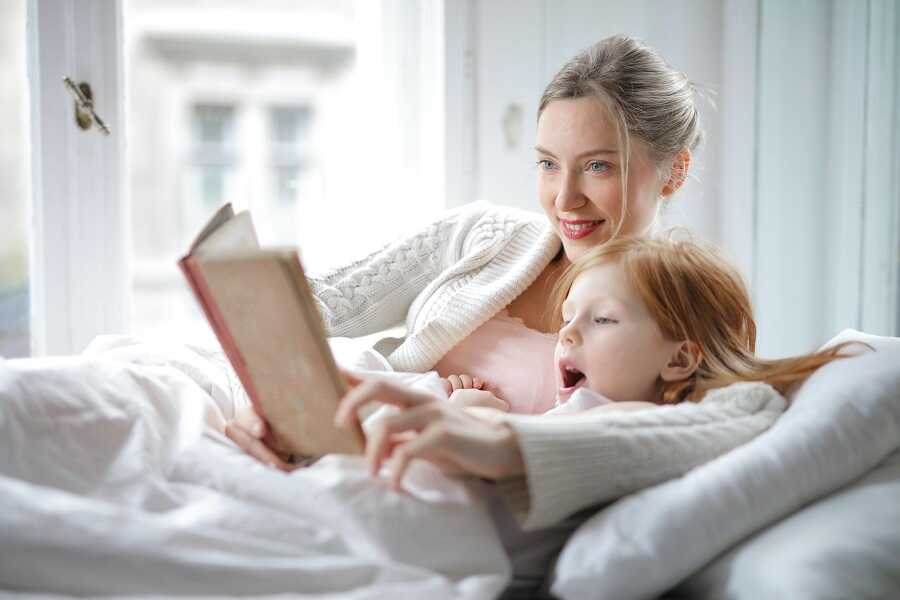 Inspirational Quotes about Reading for Kids
1. "If you are going to get anywhere in life you have to read a lot of books." – Roald Dahl.
2. "A child who reads will be an adult who thinks." – Unknown.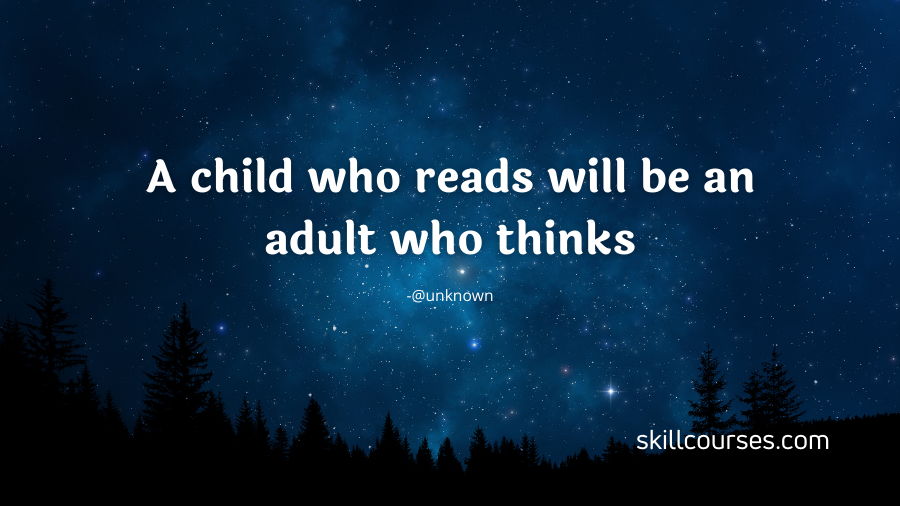 3. "From your parents you learn love and laughter and how to put one foot before the other. But when books are opened you discover you have wings." – Helen Hayes.
4. "I think we dream so we don't have to be apart for so long. If we're in each other's dreams, we can be together all the time." – Winnie the Pooh by A.A. Milne.
5. "A book is a gift you can open again and again." – Garrison Keillor.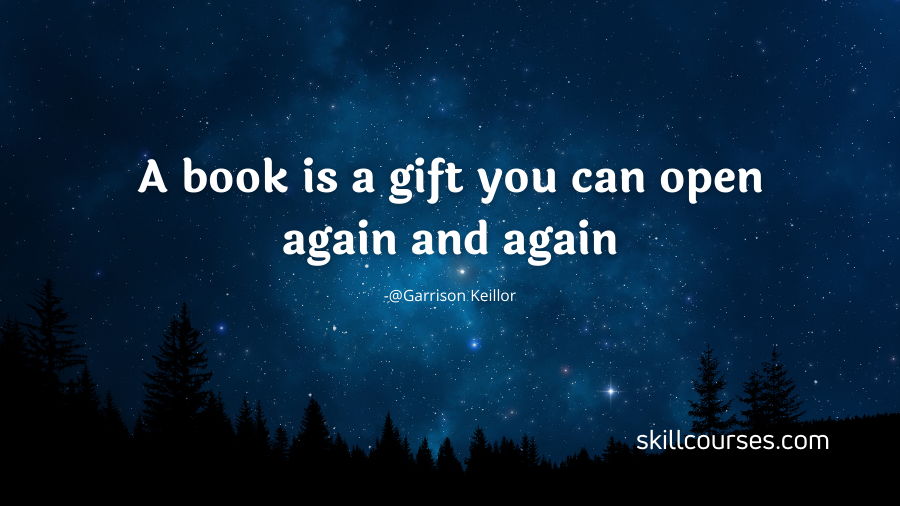 6. "There's always room for a story that can transport people to another place." – J.K. Rowling.
7. "The more you read, the more thing you will know. The more that you learn, the more places you'll go." – Dr. Seuss.
8. "My alma mater was books, a good library … I could spend the rest of my life reading, just satisfying my curiosity." – Malcolm X.
9. "When I say to a parent, 'read to a child', I don't want it to sound like medicine. I want it to sound like chocolate." – Mem Fox.
10. "Kids will remember the books you read, not the stuff you bought them. Kids outgrow stuff, they never outgrow adventures." – Unknown.
11. "He that loves reading has everything within his reach." – William Godwin.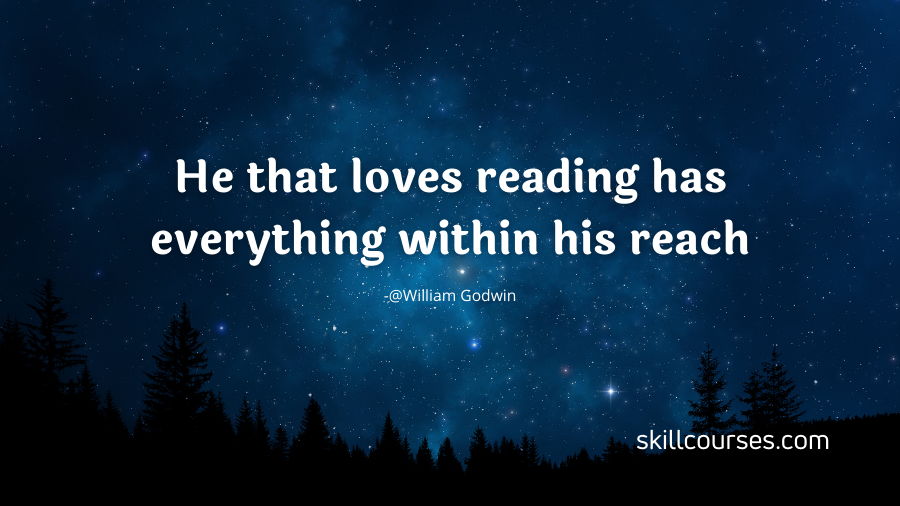 12. "Reading is a discount ticket to everywhere."  – Mary Schmich.
13. "I have a passion for teaching kids to become readers, to become comfortable with a book, not daunted. Books shouldn't be daunting, they should be funny, exciting and wonderful; and learning to be a reader gives a terrific advantage." – Roald Dahl.
14. "Few things leave a deeper mark on the reader, than the first book that finds its way to his heart." – Carlos Ruiz Zafon.
15. "You can travel the world and never leave your chair when you read a book." – Sherry K. Plummer.
16. "What an astonishing thing a book is. It's a flat object made from a tree with flexible parts on which are imprinted lots of funny dark squiggles. But one glance at it, and you're inside the mind of another person…" – Carl Sagan.
17. "Beware of the person of one book." – Thomas Aquinas.
18. "In the case of good books, the point is not to see how many of them you can get through, but rather how many can get through to you." – Mortimer J. Adler.
19. "Reading is important. Books are important. Librarians are important. (Also, libraries are not child-care facilities, but sometimes feral children raise themselves among the stacks.)" – Neil Gaiman.
20. "I have always imagined that paradise will be a kind of library." – Jorge Luis Borges.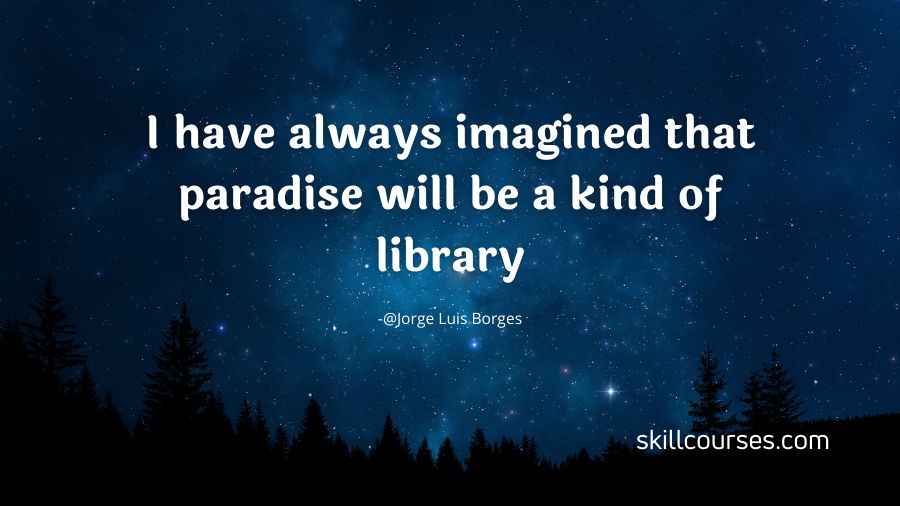 21. "Man reading should be man intensely alive. The book should be a ball of light in one's hand." – Ezra Pound.
22. "When I was about eight, I decided that the most wonderful thing, next to a human being, was a book." – Margaret Walker.
23. "To read a book for the first time is to make an acquaintance with a new friend; to read it for a second time is to meet an old one." – Chinese Proverb.
24. "You can find magic wherever you look. Sit back and relax, all you need is a book." – Dr. Seuss.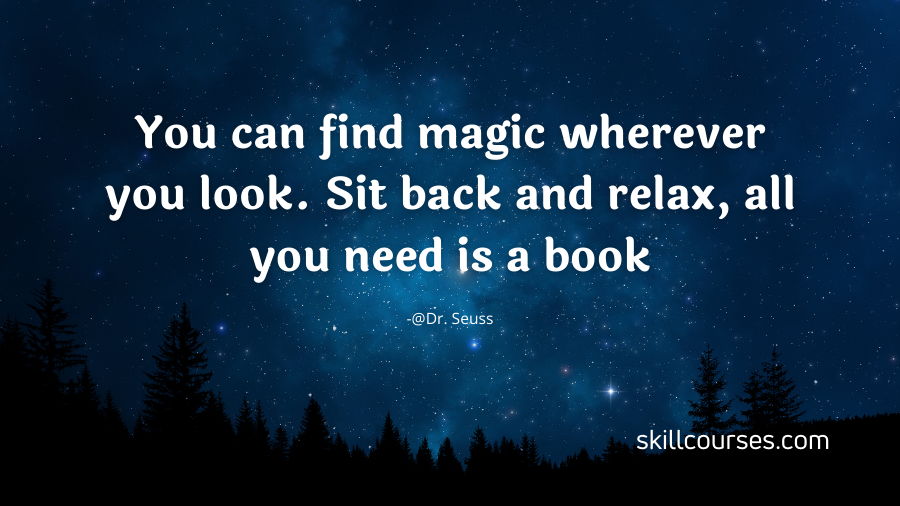 25. "The only thing that you absolutely have to know, is the location of the library." – Albert Einstein.
26. "Let children read whatever they want and then talk about it with them. If parents and kids can talk together, we won't have as much censorship because we won't have as much fear." – Judy Blume.
27. "Think before you speak. Read before you think." – Fran Lebowitz.
28. "Never trust anyone who has not brought a book with them." – Lemony Snicket.
29. "Some books leave us free and some books make us free." – Ralph Waldo Emerson.
30. "The more that you read, the more things you will know. The more that you learn, the more places you'll go." – Dr. Seuss.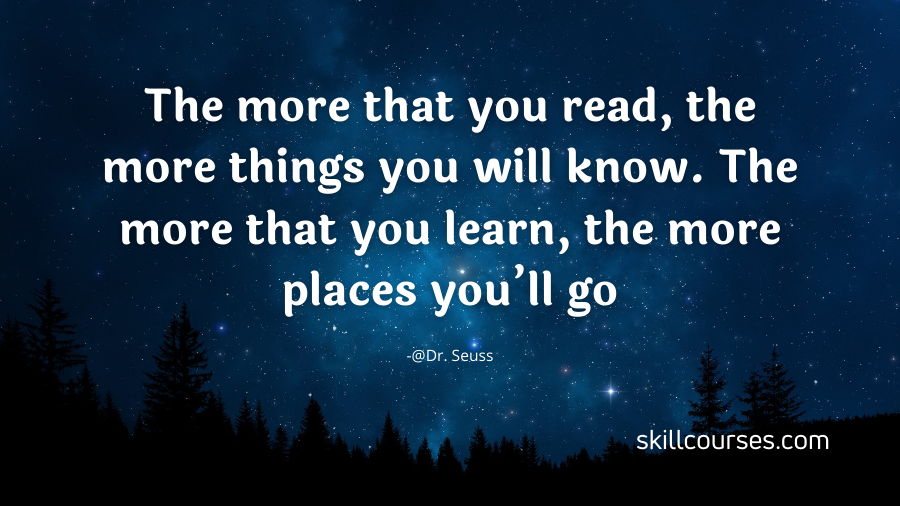 31. "Today a reader, tomorrow a leader." – Margaret Fuller.
32. "The books transported her into new worlds and introduced her to amazing people who lived exciting lives." – Roald Dahl, Matilda.
33. "Children are made readers on the laps of their parents." – Emilie Buchwald.
34. "When I think of all the books still left for me to read, I am certain of further happiness." – Jules Renard.
35. "Comics are a gateway drug to literacy." – Art Spiegelman.
36. "Books are the bees which carry the quickening pollen from one to another mind." – James Russell Lowell.
37. "The dearest ones of time, the strongest friends of the soul: books." – Emily Dickinson.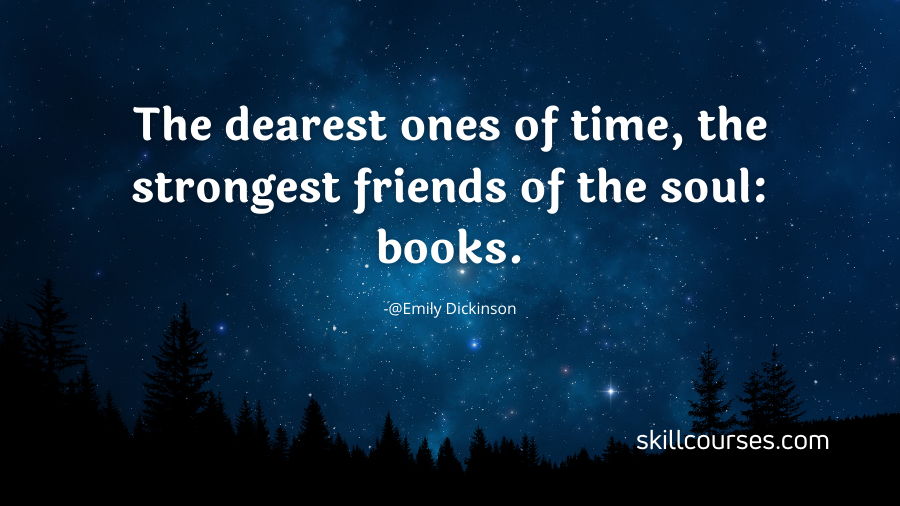 38. "You are never alone when you are lost in the magic of a book." – Marie Lu.
39. "Reading one book is like eating one potato chip." – Diane Duane.
40. "If you don't like to read, you haven't found the right book" – J.K. Rowling.
41. "You don't have to burn books to destroy a culture. Just get people to stop reading them." – Ray Bradbury.
42. "There is no such thing as a child who hates to read; there are only children who have not found the right book." – Frank Serafini.
43. "Reading without reflecting is like eating without digesting." – Edmund Burke.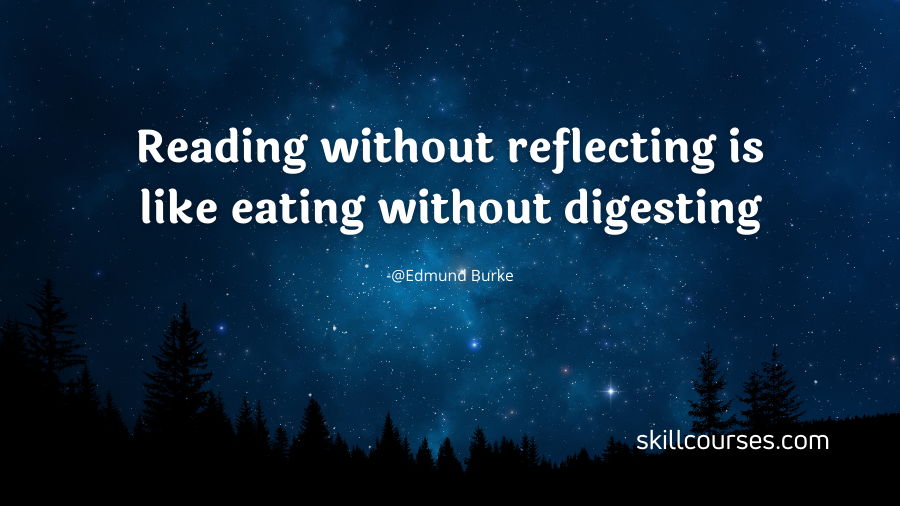 44. "When I was 7, my proudest possession would have been my bookshelf 'cause I had alphabetized all of the books on my bookshelf." – Neil Gaiman.
45. "There are many little ways to enlarge your child's world. Love of books is the best of all." – Jacqueline Kennedy Onassis.
46. "To learn to read is to light a fire; every syllable that is spelled out is a spark." – Victor Hugo, Les Miserables.
47. "I find television very educating.  Every time somebody turns on the set, I go into the other room and read a book." – Groucho Marx.
48. "Read the best books first, or you may not have a chance to read them at all." – Henry David Thoreau.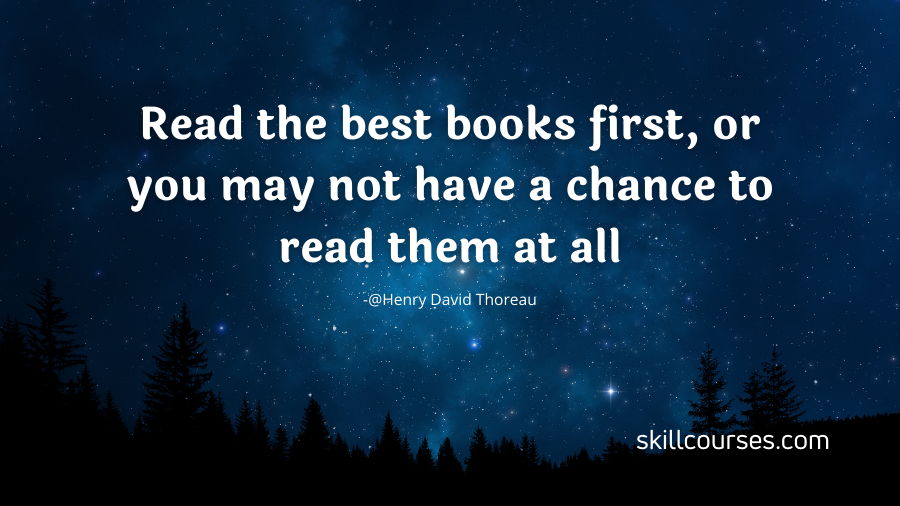 49. "Wear the old coat and buy the new book." – Austin Phelps.
50. "Books to the ceiling, Books to the sky, My pile of books is a mile high. How I love them! How I need them! I'll have a long beard by the time I read them." – Arnold Lobel.
51. "The reading of all good books is like conversation with the finest (people) of the past centuries." – Descartes.
52. "One book, one pen, one child, and one teacher can change the world." – Malala Yousafzai.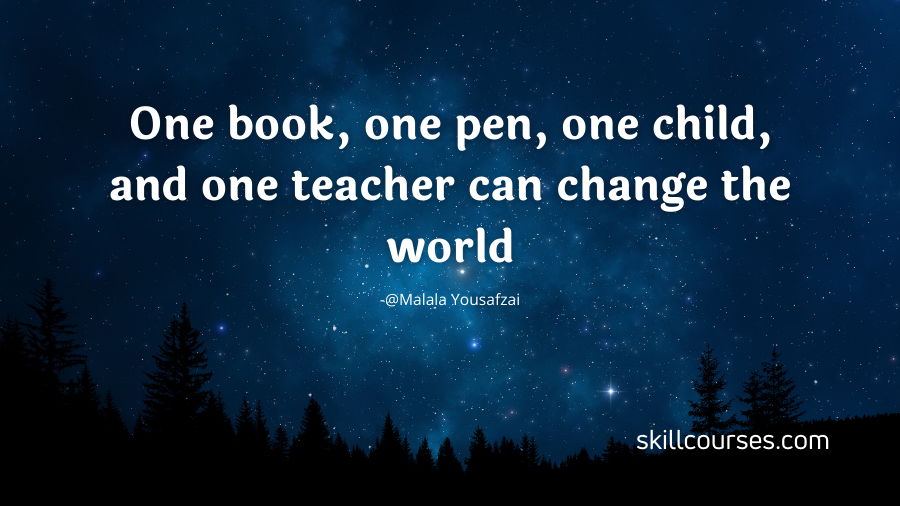 53. "Some books should be tasted, some devoured, but only a few should be chewed and digested thoroughly." – Cornelia Funke.
54. "So please, oh please, we beg, we pray, go throw your TV set away, and in its place you can install, A lovely bookshelf on the wall." — Roald Dahl, Charlie and the Chocolate Factory.
55. "Books can be dangerous. The best ones should be labeled "This could change your life." – Helen Exley.
56. "Books make great gifts because they have whole worlds inside of them." – Neil Gaiman.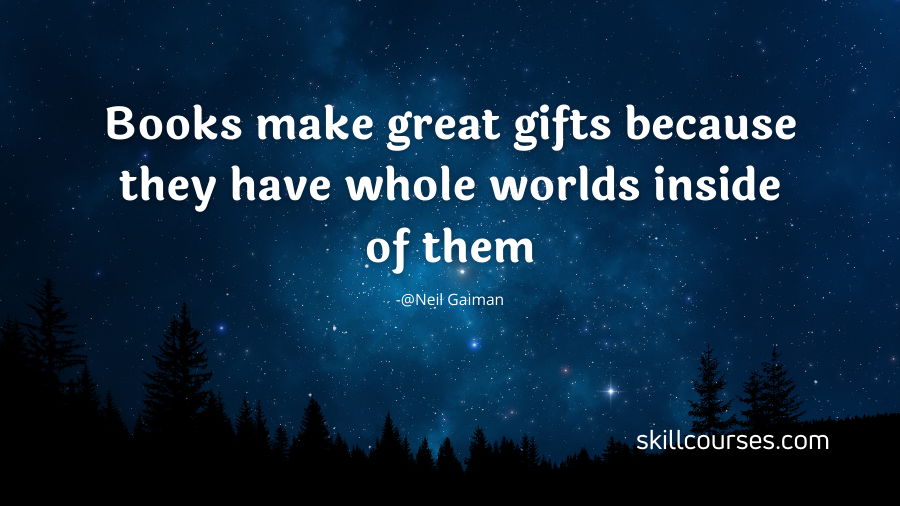 57. "Books hold a magical appeal for children that goes far beyond the stories they contain." – Dr. Marion Blank.
58. "When I look back, I am so impressed again with the life-giving power of literature. If I were a young person today, trying to gain a sense of myself in the world, I would do that again by reading, just as I did when I was young." – Maya Angelou.
59. "You may have tangible wealth untold. Caskets of jewels and coffers of gold. Richer than I you can never be — I had a mother who read to me." – Strickland Gillilan.
60. "A book, too, can be a star, 'explosive material, capable of stirring up fresh life endlessly,' a living fire to lighten the darkness, leading out into the expanding universe." – Madeleine L'Engle.
61. "If we encounter a man of rare intellect, we should ask him what books he reads." – Ralph Waldo Emerson.
62. "One glance at a book and you hear the voice of another person, perhaps someone dead for 1,000 years. To read is to voyage through time." – Carl Sagan.
63. "Book are the quietest of friends. They are the most accessible and wisest of counselors, and the most patient of teachers." – Charles W. Eliot.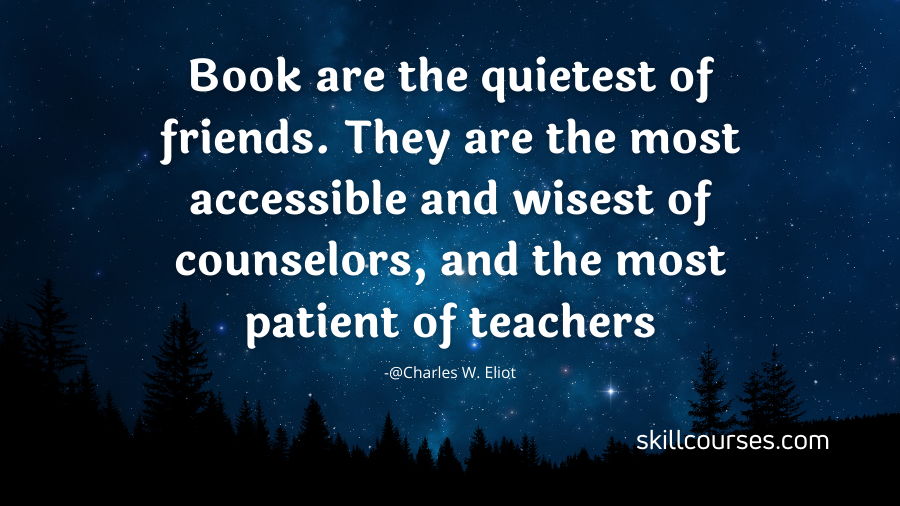 64. "The man who does not read good books is no better than the man who can't." – Mark Twain.
65. "There are many little ways to enlarge your child's world. Love of books is the best of all." – Jacqueline Kennedy Onassis.
66. "You know you've read a good book when you turn the last page and feel a little as if you have lost a friend." – Paul Sweeney.
67. "If you want your children to be intelligent, read them fairy tales. If you want them to be more intelligent, read them more fairy tales." – Albert Einstein.
68. "Books are a uniquely portable magic." – Stephen King.
69. "Reading is to the mind what exercise is to the body." – Sir Richard Steele.
70. "In books I have traveled, not only to other worlds, but into my own." – Anna Quindlen.
71. "A poem begins in delight and ends in wisdom" – Robert Frost.
72. "Reading is a basic tool in the living of a good life." – Joseph Addison.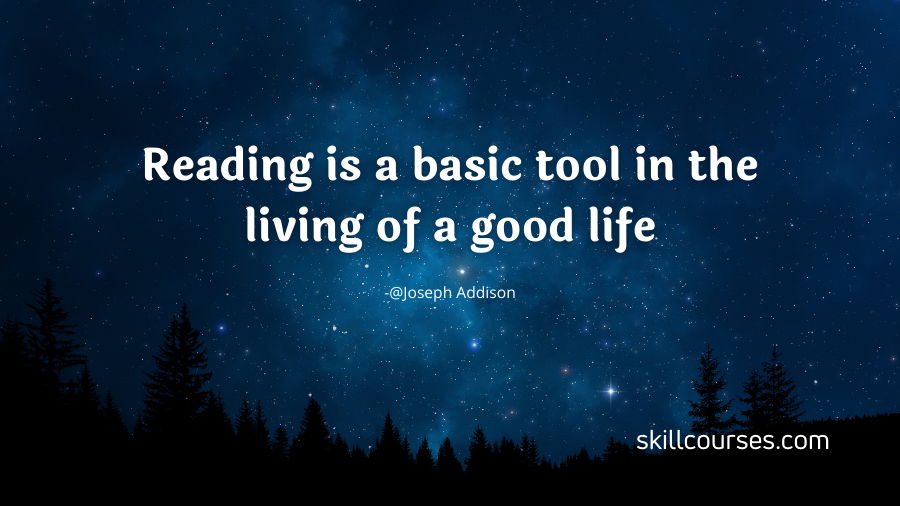 73. "'Classic' – a book which people praise and don't read." – Mark Twain.
74. "Oh, magic hour, when a child first knows she can read printed words!" — Betty Smith.
75. "There are worse crimes than burning books.  One of them is not reading them." – Ray Bradbury.
76. "Books are the perfect entertainment: no commercials, no batteries, hours of enjoyment for each dollar spent." – Stephen King.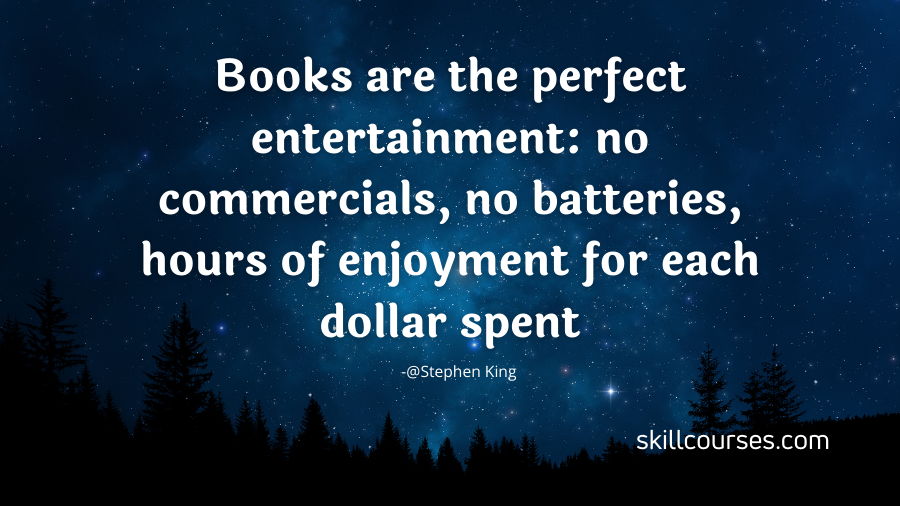 77. "Reading is a passport to countless adventures." – Mary Pope Osbourne.
78. "A book is a garden, an orchard, a storehouse, a party, a company by the way, a counselor, a multitude of counselors." – Charles Baudelaire.
79. "Reading should not be presented to children as a chore or duty. It should be offered to them as a precious gift." — Kate DiCamillo (author of The Tale of Despereaux).
80. "There is no substitute for books in the life of a child." – May Ellen Chase.
Reading Quotes for Kids by Celebrities
81. "Books train your imagination to think big." – Taylor Swift.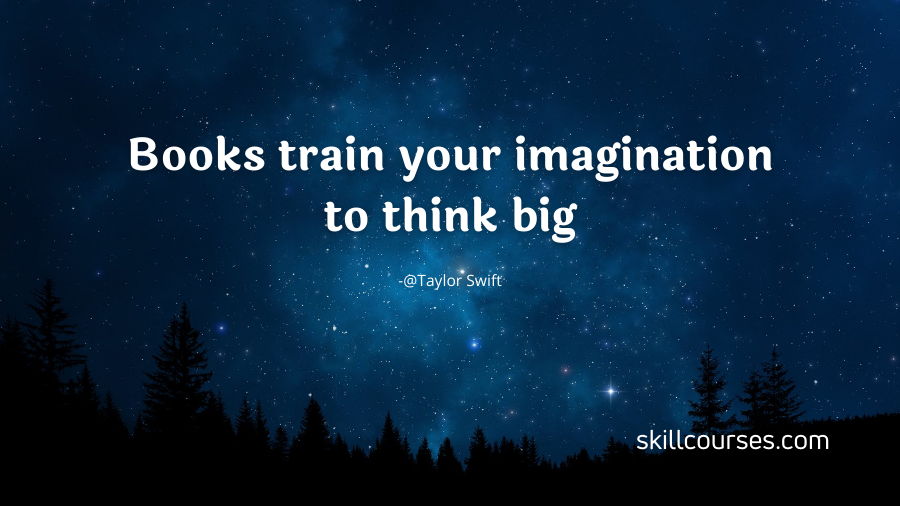 82. "Some women have a weakness for shoes. I can go barefoot if necessary. I have a weakness for books." – Oprah Winfrey.
83. "There is more treasure in books than in all the pirate's loot on Treasure Island." – Walt Disney.
Reading Quotes for Kids by Political Leaders
84. "I am part of everything that I have ever read." – Theodore Roosevelt.
85. "Reading is the gateway for children that makes all other learning possible." – Barack Obama.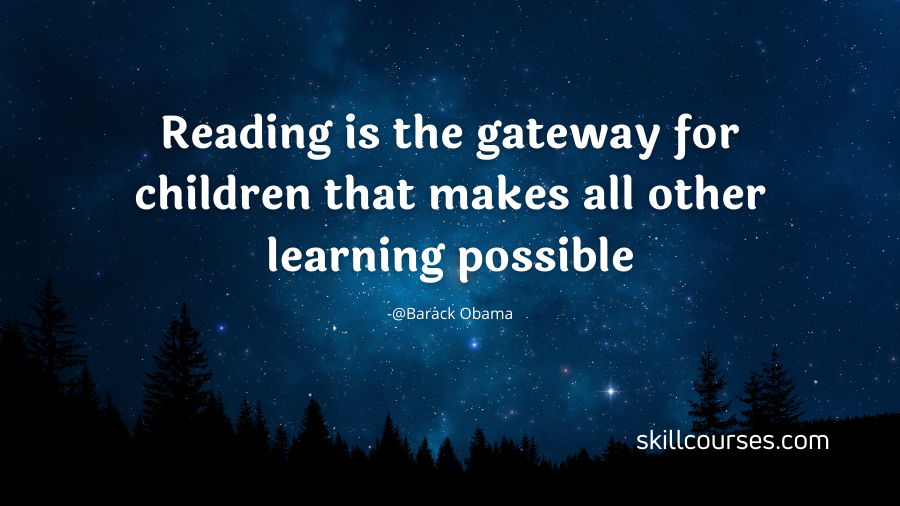 86. "It is not true that we have only one life to live; if we can read, we can live as many more lives and as many kinds of lives as we wish." – S.I. Hayakawa.
87. "The things I want to know are in books. My best friend is the man who'll get me a book I [haven't] read." – Abraham Lincoln.
88. "At the moment that we persuade a child, any child, to cross that threshold, that magic threshold into a library, we change their lives forever, for the better. It's an enormous force for good." – Barack Obama.
89. "I had a lot of dreams when I was a kid, and I think a great deal of that grew out of the fact that I had a chance to read a lot." – Bill Gates.
90. "Once you learn to read, you will be forever free." — Frederick Douglass.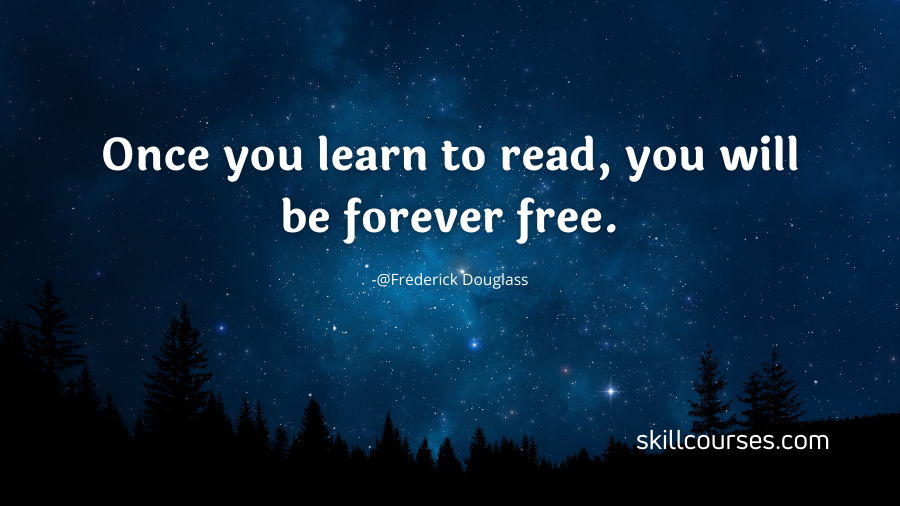 91. "Literacy is a bridge from misery to hope." – Kofi Annan.
92. "I cannot live without books." – Thomas Jefferson.
Conclusion
If you've enjoyed these reading quotes for kids, you can print them out and share them with your children.
And if your child is not much of a reader, this can motivate them and ignite their passion for books.
Are you a book-lover? Did we leave out any of your favorite reading quotes? Kindly share them with us.
Related: