Stress can create tension and friction in a team: therefore, this question is essential in choosing the right candidate for stressful jobs.
And this makes describing how you handled a difficult situation one of the most tricky and complicated questions a hiring manager will ask you in an interview.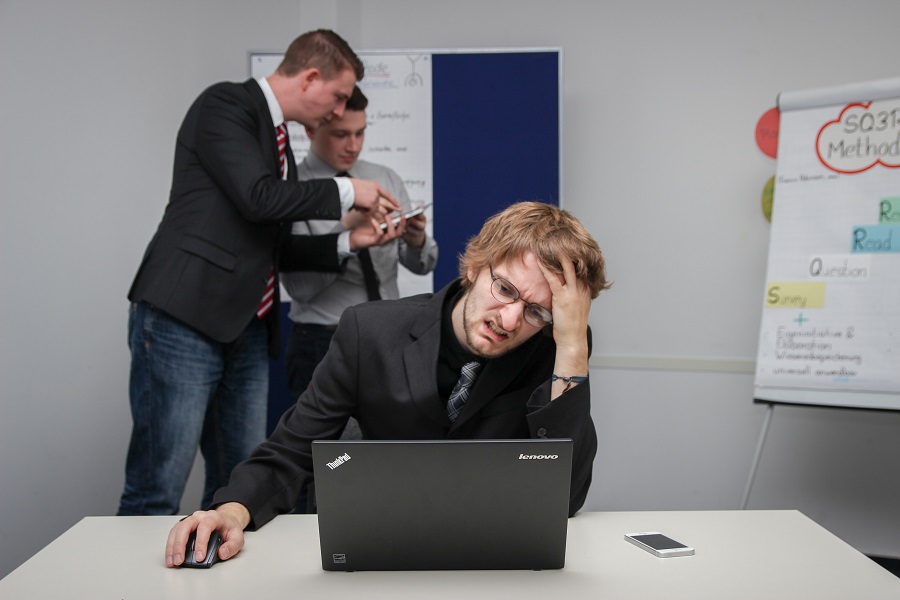 Your answer will give the interviewer insight into your aptitude, intelligence, behavior, and ability. So in answering this, you want to focus on your problem-solving and communication skills without sounding like a superhero or bad-mouthing others.
So in this guide, I'm going to show you a systemic approach to answering behavioral interview questions that ask how you handled a difficult situation.
This formula will help you prepare the best response so you can wow the hiring managers. Plus, you'll see one in-depth example and some other specific samples. You'll also learn how to manage stress in job interviews as well as other career tips.
So let's dive in.
Describe A Stressful Situation at Work and How You Handled It: What The Interviewer Is Interested in Knowing
In the workplace, some roles are more stressful than others. And your prospective employer knows that difficult situations can harm the work environment.
So if the job you're interviewing for happens to come with a lot of stress, your prospective employer will be itching to gauge your response when such scenarios arise.
Therefore, when interviewers ask questions like this, their purpose is to know how candidates handle work-related stress. And they'll also like to see how you respond and rise above a challenging situation when you're faced with one.
They also want to see your level of preparedness for the job and make sure your family-, relationship-, and other external stress won't affect your performance in the workplace.
Here are a couple of other reasons why an interviewer will ask this question;
To see if you're motivated by healthy pressure and assess your problem-solving skills.
To determine how you avoid stress by planning ahead, reading a situation, and prioritizing.
To see if the effect of the difficult situation weighs you down or if you're able to move on.
To gauge how you learn from past experiences and if you accept your mistakes when wrong.
To know your response in future similar situations.
To determine if your approach aligns with the team and company culture.
And interestingly, how you can craft a compelling and coherent story. The question and your answer are a test of your communication skills (especially listening).
So going into the interview armed with the correct answer will prove to the hiring manager that you can overcome challenging situations. And it'll also put you in the pole position to be the right candidate for the job.
Some smart interviewers even take the question a step further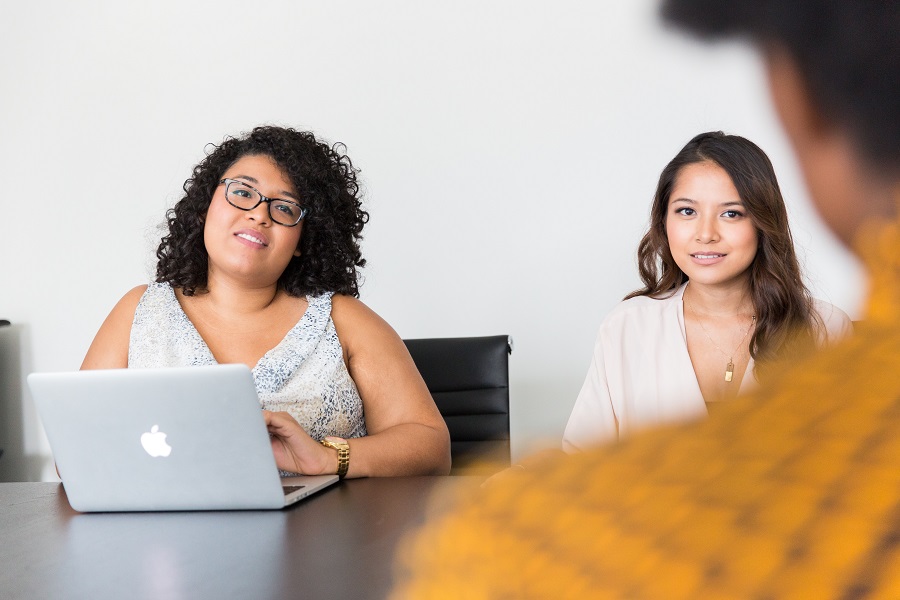 Employers know you must have prepared model answers to this job interview question: so they'll tie it to a specific situation.
For example, they can ask, "Tell me how you handled a challenging situation where you had to act quickly to meet a tight deadline."
Or the situation could be where you needed to cover for your former supervisor. Or you could be asked to describe a difficult task you could have addressed better based on the knowledge you now have.
These are tough job interview questions. So we've thoroughly researched and curated the best sample answers from the world's leading career sites to help you prepare the most impactful response.
But before we dive in, you need to pick a compelling story and not answer this question randomly.
Picking Stories from A Previous Difficult Situation
You'll need to piece together some information about the challenges you've encountered in your previous jobs.
Don't only consider situations where you overcame the difficulty. Even though you aim to show that you're skilled at solving difficult problems, you should also think about when things failed to go your way or when a team member was wrong.
Then after gathering your information, choose the examples from your career with the best positive outcome.
A couple of practical or specific examples you can choose or will be asked for include;
If you're a new hire or inexperienced;
The actions you took when you didn't have enough work experience to tackle a situation adequately.
A project or task you were assigned to lead when you had little experience.
If you're an experienced hire in an interview for a leadership position;
When there was a layoff and you were responsible for the restructuring.
How you dealt with an obstinate younger colleague.
When you had to rely on your emotional intelligence to discern a situation.
If the difficult situation or task involved a colleague in your team or another team;
When your colleague left the company and you were saddled with the responsibility of taking all their work.
When there was a break in communication between teams and how you got everyone back on board.
When you had to meet a deadline ;
When you couldn't complete a task because another team member was lagging.
And if the interview is for a customer service job, you could be asked to talk about when you had to resolve a conflict with angry or dissatisfied customers.
When choosing your story, talk about a problem that put you under pressure. It is because the interviewer can tell when job seekers are telling fake stories or not.
You could also pick a stressful situation from your current role. The most important thing is to focus on your communication and problem-solving skills and emphasize the result.
Answer This Question 'How You Handled A Stressful Situation'
An easy, practical, and formulaic way to answer this job interview question "How to describe a difficult task you were faced with" is to use the 'STAR technique'.
The STAR formula stands for;
Situation
Explain the challenging situation succinctly. First, tell the hiring manager information like where you were working when the incident occurred, your job title, and your role at the company.
Then if someone from your team or a customer was involved (especially if it was a conflict), highlight that.
Task
Describe the difficult task using relevant information.
Then talk about the task you were assigned and why; before going on, say what made the problems difficult and why resolving it was essential to you, your team, or the company.
Action
Explain the strategic actions you took to resolve the situation. Be very specific and give lots of details.
The hiring manager is especially interested in this action step as this will set the groundwork for the remaining part of the story.
So in developing your example answer to the interview question, be very articulate in your thought processes here, as this is the part that demonstrates your skills in dealing with work pressures.
Result
Show the results of your actions. Also, say what would have happened if you hadn't intervened.
The highlight of this framework is the result, so place more emphasis here and focus on how your reactions resulted in the positive outcome.
Now let's get more details about how to use this framework so you can tell a compelling story that'll make you the right candidate for the job.
How to Answer this Interview Question using the STAR Technique: Describe How You Handled A Stressful Situation at Work
Here's an interesting example of an in-depth answer we found at Placement. You can use this to show the interviewer your ability to deal with stress in the work environment.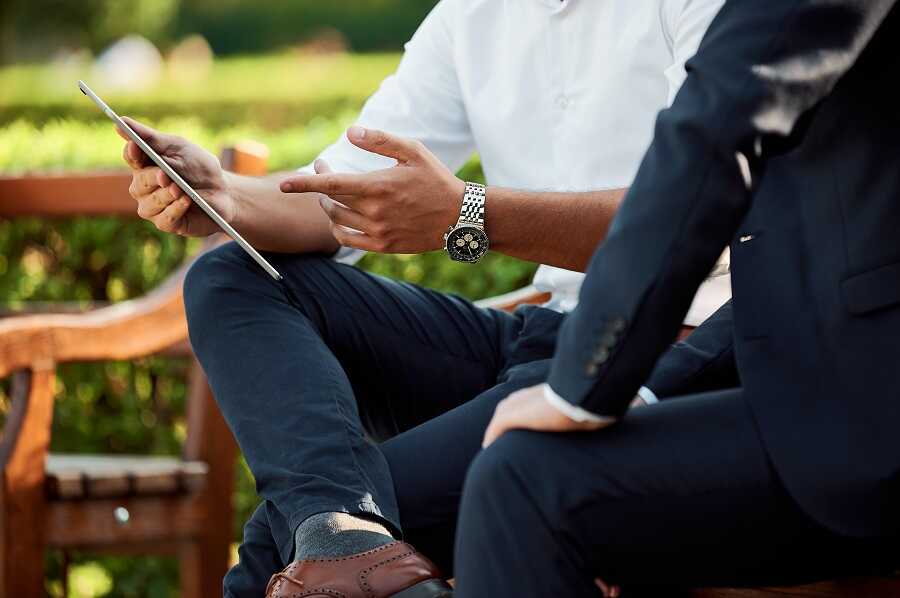 But one of such challenging situations that has dramatically impacted my life and career was when I was the Customer Success Lead at XYZ two years ago.
One of my co-workers had upset an important customer. And I was asked to act swiftly to resolve the situation as we were teetering on the brink of losing this customer worth over 1 million dollars to the company.
So I consulted with some of my co-workers, including those in the customer service team, to get their insights on how we could fix the problem. And afterward, I called the customer, who angrily told me about his frustration with our service.
I listened to him and maintained a calm and professional tone while he vented his anger, which made him comfortable. Then I took the blame for the terrible experience and apologized for the inconvenience and every negative impact that act could've caused him and their company.
We then made some concessions, and I offered to refund their money for that month and the next month to regain their trust and cement our relationship.
We also drew up a plan to avoid future occurrences. And up till this moment, that client remains a valued customer at my former company.
And that experience that could've cost my company over a million dollars taught me some essential life and career lessons. First, how important it is to act swiftly to salvage a situation. Second, the importance of listening and accepting my mistakes (even if I'm not the cause of the conflict). And finally, to always go over and beyond to make the client comfortable."
A response like this will most likely end your job search and make you an employee, especially if you do well in the other interview questions.
You can find more in-depth standard McDonald's interview questions and example answers if you desire to work at a fast-food restaurant. 
How to answer this interview question: Describe a stressful situation at work and how you handled it (sample answers)
Here are a few examples of different challenging situations that candidates can use to demonstrate their ability to deal with problems at work.
When the stress is related to meeting a tight deadline
We're all faced with meeting tight deadlines at one point or another, so this is one of the popular answers that job seekers use in framing their stories.
Here's how to answer how you handled a difficult situation when faced with a looming deadline.
Example 2: "When there's a looming deadline, I prioritize the task and try to map out a systematic plan and schedule to work on the job daily.
Like in my last job, there was an assignment a colleague was struggling with. So I was assigned this task which had to be delivered in 10 days. If not, a big client's marketing campaign will fail.
I then suspended the project I was working on and broke up this new project into bits. I delegated the more specific duties to my colleagues, worked on the parts with the most difficulty, and constantly communicated with the other departments involved to carry everyone along.
In the end, our client had a successful campaign. And I learned just how important it is to organize big tasks into smaller tasks.
I also found that focusing on the critical and more challenging aspects made my job lighter as I progressed. And it's important to delegate duties and get others on-board instead of trying to be independent."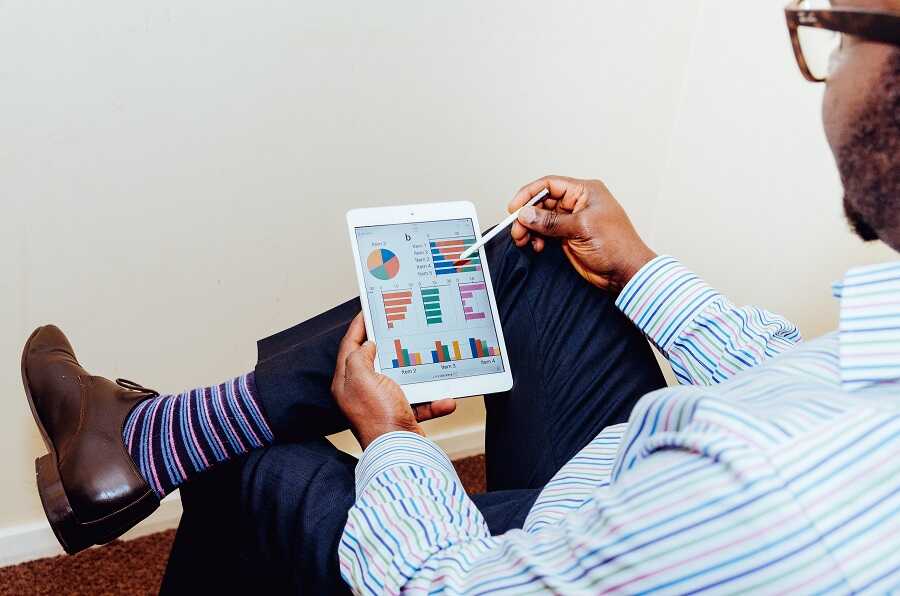 Example 3: "When I'm faced with a looming deadline, my most fantastic productivity hack that relieves me of stress and pressure is using digital tools like excel spreadsheets, Slack, and Asana.
It helps my team members and me to be organized. This one time, my team had to quickly draw up a marketing plan for a new client who wanted to make a Christmas sale. The project entailed advertising, content marketing, email marketing for the campaign.
We had very little time to do this. So I created a spreadsheet of the key players involved in the project and their roles. Then I assigned everyone to their roles using Asana: they also did the same within their teams. And we constantly communicated using Slack.
I had little leadership experience then as our lead marketer just left the agency. However, this proved to be successful. And the client told us that the campaign brought in the most excellent revenue for him within the past 6 months."
When other people caused the stress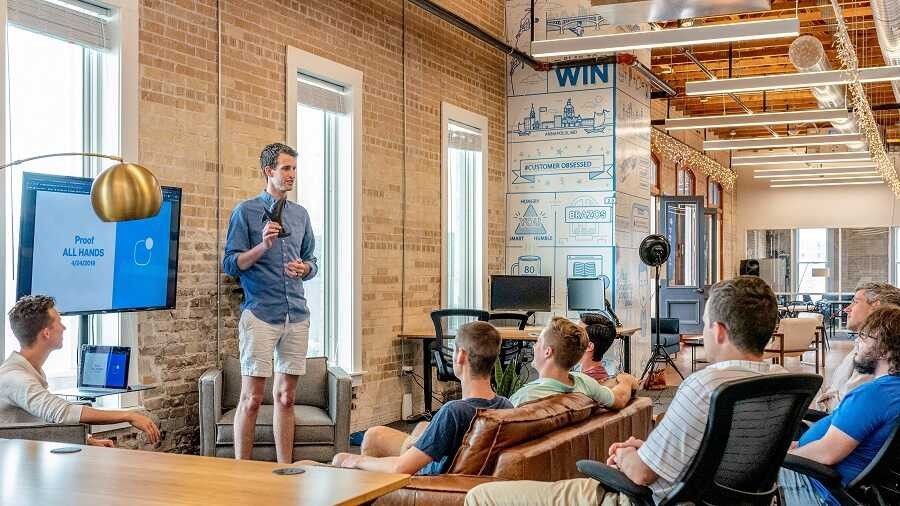 Example 4: "In the past, I've worked with temperamental people, and it can be rigid bonding with such people.
I once had an opinionated colleague who got angry quickly and didn't take responsibility for his actions. I kept my distance to avoid office drama and resentment. I also spoke with my supervisor about his attitude."
When a customer stressed you
Example 5: "I was working at a restaurant at the time, and I got the wrong order. I tried to appease the customer, but I found it communicate with her because she was verbally expressing her disappointment. So I called my supervisor to intervene.
We later found out that there was a glitch in the system, so it wasn't our fault. At this point, she was more receptive. So I apologized and reassured her that we were working to fix the issue. And that calmed her down."
Stress when something unexpected happens
Example 6: "For me, finding an immediate temporary solution to a bottleneck is essential to ensuring my workflow doesn't lose momentum. It is when we're having technical problems.
But with the pandemic, it was indeed a difficult situation. Many people in our industry lost their jobs, many businesses folded up, and my colleagues were agitated.
But I encouraged them to have faith and work from home. Even when they worked from home, some felt lonely and confined to their tiny spaces, but I kept comforting them even though I was scared and stressed. I also exercised more, and it made me calmer.
My little support gave my colleagues a boost and more energy to continue working."
An answer like this can get you hired and make you an employee of your desired company.
However, getting a verbal job offer on the spot or via phone call doesn't guarantee your employment. You'll still need to follow up on the oral recommendation with a series of emails to get hired.
Managing Stress During the Interview
For most people, especially those interviewing for entry-level positions, a job interview can be super stressful.
And even if you're very experienced, you may still be very nervous going into the interview. And this may affect the way you sell yourself and your abilities to your potential boss. That said, here's how you can manage stress and ace that interview.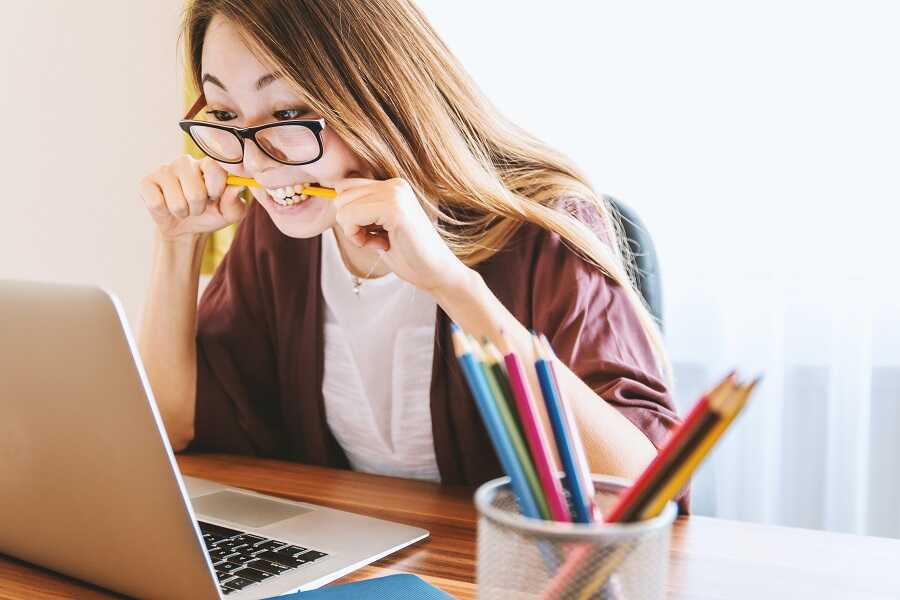 Prepare adequately for the questions
Extensively research the company: know their goals. Also, go through the job description a couple more times to understand what the brand requires of you. After that, practice answering common interview questions.
When you've done your homework, you'll walk into the interview hall being more confident and comfortable.
Here's how you can take Coursera certificate courses for free.
Avoiding negative thoughts reduces stress
Due to being nervous, it's commonplace for you to think you won't get hired. Instead, try to imagine having a friendly time with the employers and being successful in the end.
Doing this a few hours before the exercise can calm your nerves and make you feel confident about the experience.
These relaxation techniques can help
There are times that you may become uneasy during the interview. So taking a deep breath or two can help you relax.
Also, taking a sip of water can help make you calmer and give you some time to collect yourself and prepare your answer.
Try to control your body language
If you find yourself fidgeting, try to cool down. Stand up straight, smile, and look the interviewer in the eye. It will make you appear confident and calm. In turn, you'll feel secure and relaxed.
You must handle a stressful interview session because this will show your soon-to-be boss that you can take stress in the workplace.
Avoid These Mistakes When You Describe A Stressful Situation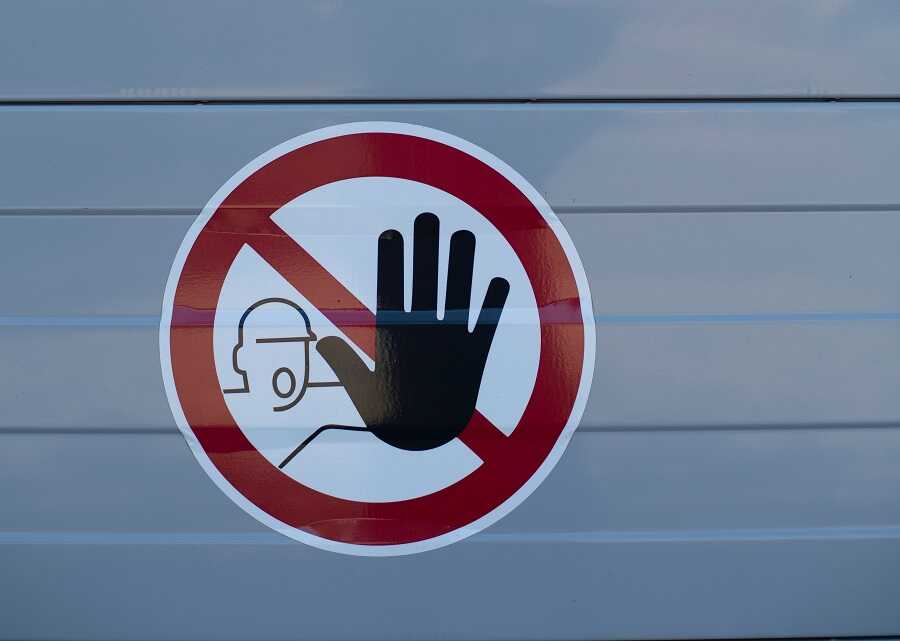 Don't say that you never feel stressed
Positioning yourself as stress-resistant may seem like an attractive feature, but it isn't. The interviewer wants to know how you react in a stressful situation.
Don't focus on the emotions of the situation
Saying stuff like you were disappointed or angry, etc., isn't necessary. Explain how you handled the situation and how it benefited the parties involved.
Don't choose an example that you caused
In your job interviews, always choose a story that others caused the pressure, and you had to intervene. Do not be the reason behind the setback.
Don't speak badly of others
Refrain from saying bad things about other companies or people even if they're responsible. Make a statement instead of accusing them.
For example, you could say there were communication issues rather than the company being sloppy in doing something.
Don't focus only on your greatness
Don't create your story to magnify your qualities or make you seem like a superhero, even if the question is about you.
FAQs
What are the 5 stressful situations?
The 5 most stressful situations that may happen in the lives of people are;
Death of a loved one
Major illness or injury
Divorce
Moving
Job loss
What is a positive stressful situation?
A favorable stressful situation is one in which the stressful situation or event leads to a positive result. However, if the stressful situation leads to an unpleasant outcome, it can be considered distress or negative stress.
Conclusion
One of the most difficult interview questions is describing how you handled a difficult situation.
But don't fuss about it. Prepare using the SMART formula before the interview, and you'll give the hiring managers a spectacular answer.
Related: