One way to be confident when going for your interview session is by preparing adequately and knowing lots of McDonald's interview questions and answers.
The interview questions are easy, and they test your customer service, behavioral, and people skills. So if you'd like to work at McDonald's (even without prior restaurant experience), this article is for you.
We've curated the 50 most common McDonald's interview questions and best example answers to ace the interview and land the job.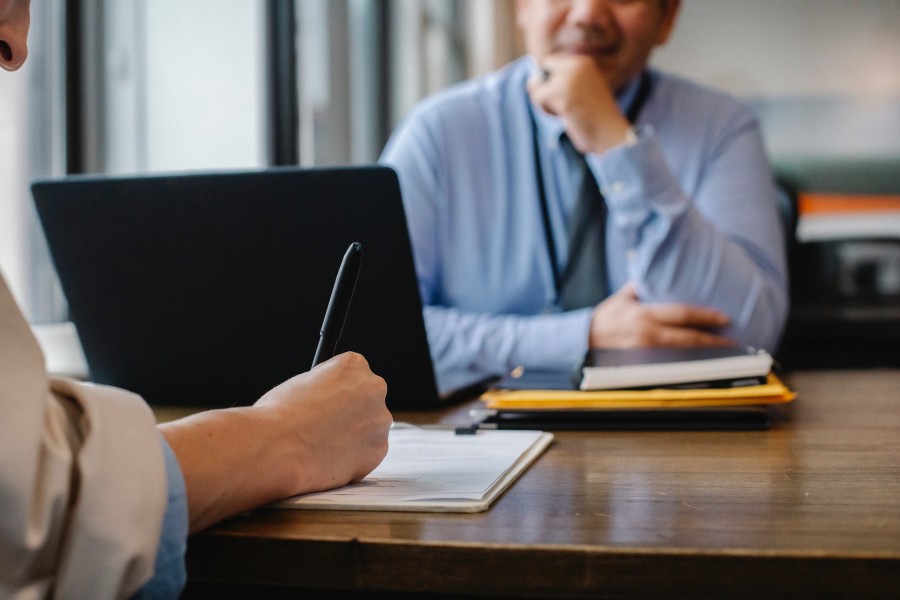 But first, let's prepare you for the interview!
How Do I Prepare for A McDonald's Interview?
Depending on the career path you've chosen to work at McDonald's, you should know that the most important things to the brand are its customers and community; hence, their motto: Customer-obsessed, better together, and committed to lead.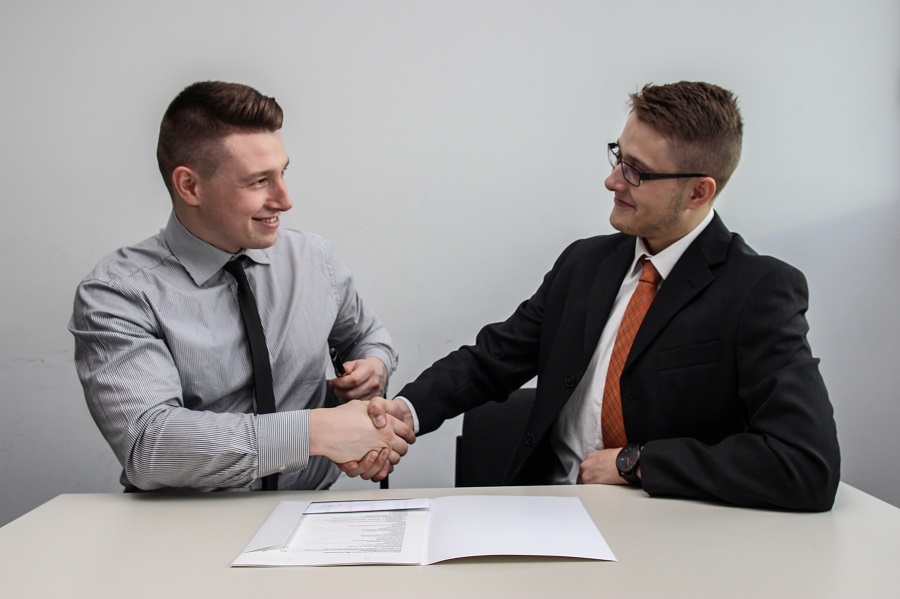 You should also note what McDonald's core values focus is on;
Community
Inclusion
Family
Service
Integrity
Arming yourself with information like these will set you on the right footing to ace McDonald's interview questions. Here, you'll find more helpful resources for job seekers.
The interview questions will test you on your customer service skills, teamwork, and inclusion. But enough of that, let's begin the process.
McDonald's Job Application Process
It's easier now, more than ever, to apply to a McDonald's job and get called up for their job interview. If you live very close to one of their fast-food restaurants, you can use it in person. And an easier way is to apply online by filling their online application form. Easy!
And if you've got no restaurant experience, you can still get a call up for the job interview and ace it.
So here's how to fill out a McDonald's application form online and some tips to help you score a job interview with the largest quick-service restaurant chain in the world.
1. Location
When applying to a McDonald's restaurant, it'll make more sense to use an outlet close to you.
To avoid long commutes and being overly delayed in traffic, you'll need to apply to a nearby restaurant. Your prospective McDonalds employer will factor this in and likely accept an employee with a shorter distance to travel.
Secondly, according to this Harvard Business School article, long commutes can have a not-so-good impact on your life and mental health and cause you to be dissatisfied with life.
2. Personal Information
The personal information section is pretty basic. However, there's something that may hamper your chances of getting called up for the interview.
Your email!
Refrain from using a funny-looking email. It will make you look unprofessional. Use an email that clearly states your name and is valid. If you don't have one like that, you'll need to get one before applying.
3. Availability
McDonald's outlets render their services 24/7 in these shifts: Breakfast (5 am – 10:30 am), lunch (10:30 am – 3:30 pm), dinner (3:30 pm – 8:30 pm), and overnight (8:30 pm – 5:30 am).
Hence your prospective employer will prefer a job seeker who's flexible and can work odd hours. When filling your application, try to pick a shift that you feel other job seekers are less likely to choose. You'll have a higher chance of getting hired than other applicants.
4. McDonald Annual Salary Requirement
You can find the salary range for most McDonald's jobs on the company's website or by doing a Google search. But if you can't find it, entry-level or odd jobs will most likely pay you minimum wage, and more experienced hires will pay more.
5. Reach out to former McDonald's employees on social media
When you finish filling out the McDonald's job form, search for ex and current employees of McDonald's on Facebook or LinkedIn and connect with them.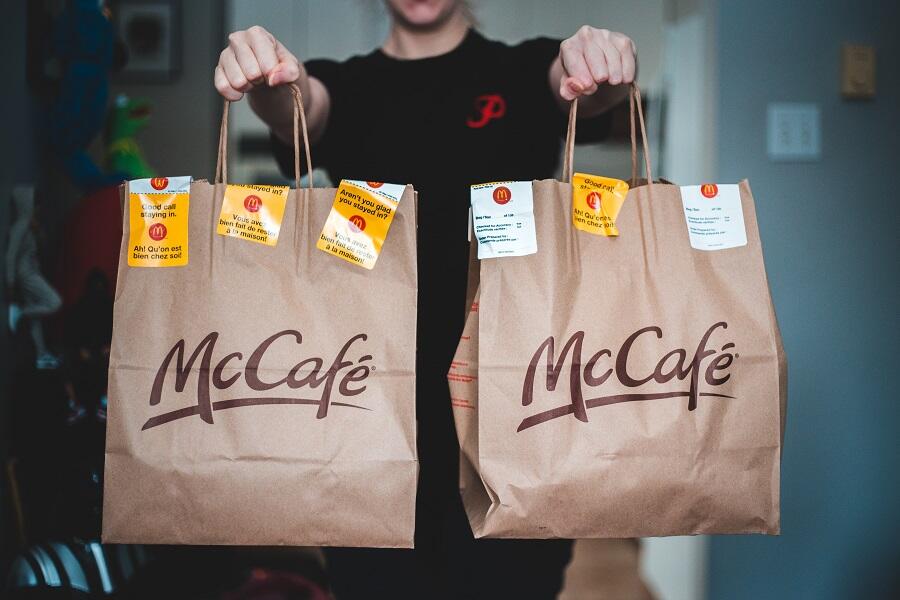 They may be able to put in a word of good report for you.
What Should I Wear to A McDonald's Interview?
When going for your McDonald's interview, you'll want to leave your favorite tee and pair of jeans in the closet.
Instead, wear conservative interview clothes.
You'll look great wearing a collared shirt and a pair of dark dress pants. And if you're a woman, a blouse and pair of dark pants wear well, too.
Also, don't wear sneakers or flip-flops. Your dress shoes should portray you as the right candidate. And ensure your hair isn't looking disheveled.
But you don't want to be overdressed for the interview session, so don't wear a tuxedo or any similar outfit.
And you'll also want to keep your jewelry at home.
The McDonald's Interview Process
After you submit your application, it could take around a week to hear back from a hiring manager at McDonald's. You can first expect a phone interview to choose an interview time and date.
There are several McDonald's interview formats depending on the store. But whichever you attend, strive to prepare adequately and arrive early at the restaurant.
What to Take to Your McDonald's Interview
Bring two extra copies of your resume.
You will need a pen and a piece of paper to write on.
A sheet of references.
A sheet containing the questions you'll ask.
McDonald's Interview Formats
Walk-in-interview
Sometimes, McDonald's applicants seeking entry-level jobs walk into any of the company's outlets without going through the normal application process.
If you opt for this type, ensure you're well-dressed and that your resume is looking great.
One-on-One interview
McDonald's also offers one-on-one job interviews like other companies.
The Mcdonald's hiring manager will usually spend around 15 minutes grilling you with tough questions. And they expect impressive answers regardless of the position you're applying for.
To impress the interviewer, you need to prepare so you can give intelligent answers to their questions. Also, take along with you 2 (or more) extra copies of your resumes and look good.
If you've got a verbal job offer, here are the steps (with sample emails) to ensure you get the written proposal.
Group Interviews
Group interviews are usually tough because you'll have to face other applicants and impress the interviewer.
McDonald's usually conducts a group interview when they've got multiple positions to fill. So the code is to stand out from the other job seekers by giving intelligent answers. Also, dress smart.
That's all we have to say preparing for the interview, so what are the common McDonald interview questions and answers?
Let's find out.
50 Common McDonald's Interview Questions and Their Best Example Answers
During the interview, the manager will be looking at how you pay attention to detail. So before going for the job interview, make sure you review the job description again.
Also, know a bit of the company story, and research whatever you feel will give you an advantage on the job interview day.
Hint: Although McDonald's is a fast-food restaurant, never use "fast food" when answering restaurant interview questions. Instead, say, "quick-service restaurant." It is because fast food is mainly associated with obese people with unhealthy diets.
Fast food restaurants spend vast sums of money marketing the quality of their food, so using the word "fast food" sounds insulting to them.
Secondly, try not to give shallow answers to the job interview questions. However, some of the solutions in this article are pretty lengthy, and the hiring manager may not have the time to listen to you speak for long.
So just pick a few points from the sample answers and use them as you see fit.
Question 1: What can you tell us about McDonald's?
The employers want to be sure you did some form of research before coming for the job interview. So they'll begin with questions that are unrelated to your technical experience.
Answer: McDonald's is a reputable quick-service restaurant. And with almost 40,000 restaurants in 100 countries, the McDonald's brand is the largest global quick-service restaurant chain.
And presently, your drive-thru sales account for 70% of your total U.S. sales.
McDonald's offers delicious meals, and it also provides a variety of healthy and vegetarian food. These include salads, cheeseburgers, hamburgers, French fries, breakfast, desserts, and all sorts of drinks such as shakes and juices.
Question 2: What's your favorite item on our menu?
One of the interview questions will test your ability to promote and upsell McDonald's products to their customers.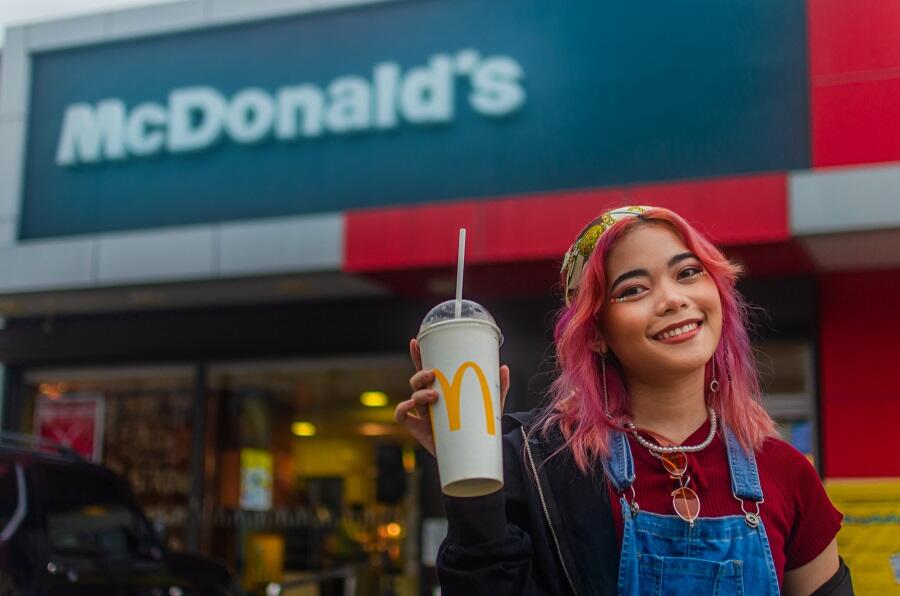 Answer: I love the milkshake (or whatever your preference is)! It's very healthy, nutritious, fresh, and delicious, too!
Hint: also describe the product enticing and list the ingredients used to make it.
Question 3: How would you describe yourself?
In this question, you don't have to sound dramatic. Remember you're speaking with an interviewer who interviews lots of people.
Answer: I'll say I've got an outgoing personality as I enjoy meeting people and making new friends. I'm usually that one friend who my other friends mostly turn to for help.
I also love helping others whenever I can.
Check out these 25 courses with printable certificates that will help you improve your career chances.
Question 4: Why do you want to work at McDonald's?
This question is a test of your knowledge about the McDonald's brand. They want to know if you're aware of the restaurant culture and be up to the challenge.
Answer: Mcdonald's is a name synonymous with quality products and excellent customer service, and I'll be proud to represent such a great company with a rich history.
Working here will also allow me to apply my skills to serving, satisfying, and helping grow your customer base.
Also, your company has got great training programs for team members to learn more about community and team spirit. And as a team player myself, I love working with people and look forward to gaining this knowledge to improve my relationship with people.
And as a hard worker, I'll love the challenge of working in a fast-paced environment like McDonald's. And since I learned on your website that 50% of McDonald's franchise owners first worked behind the counter, I believe I can be a part of that statistic.
And finally, I look forward to taking up several roles, growing within the teams, and helping other crew members achieve their full potential.
Question 5: What part of McDonald's values appeals to you the most?
Answer: The community and inclusivity values greatly appeal to me. You employ locals to give back to the community, and you don't discriminate when hiring, thereby encouraging diversity and inclusivity. And I also like that every product and service delivered by your restaurant speaks quality.
Question 6: Are you looking for full-time or part-time work?
Interview questions like these are tricky. But not worry if you're looking for a part-time position as McDonald's is always looking for both employees.
Answer: I'd prefer to work part-time for a part-time position as I'll have to balance my work and studies (if you're studying). However, I'm flexible and will be available to work when you need me, including working lunch shifts.
Full-time position: I'd love to work full-time, so I can dedicate my time, energy, and focus to delivering my best for this job.
Question 7: What hours (or shifts) can you work? 'OR' How many hours can you put in?
McDonald's sells 24 hours every day, so the hiring manager will be interested in knowing your availability to see how best you'll fit into the role. You'll be a preferred candidate if your time is flexible.
Answer: I'm flexible to work in any shift you see fit. I can work in the morning, afternoon, or late-night shifts. And I'm also available to work overnight and extended hours to contribute as much as I can to support my team members, the restaurant, and its community.
These online nail technician courses will teach you to become a pro nail tech and run a successful nail tech business.
Question 8: Are you willing to work till late at night, overnight, or on weekends?
It is another way the interviewer could rephrase the previous question. And to show you're suitable for this job, your reply should be the same.
Answer: Before I applied for this position, I understood what this job entails and that I'll have to work on the weekends or overnight on some days. And I'm available to work during these hours to help this restaurant deliver better customer service and products.
Question 9: Why should I hire you?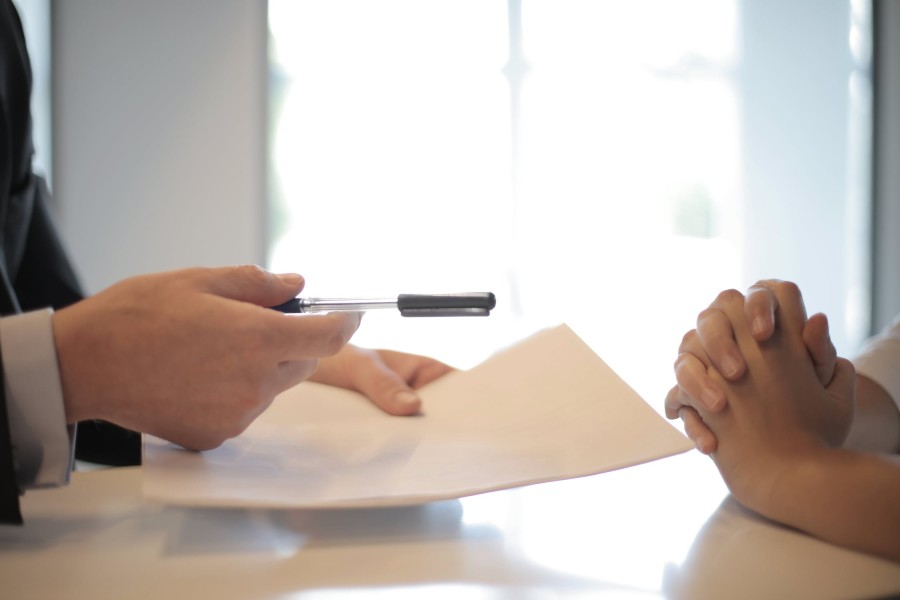 Interview questions like these are opportunities for a job seeker like you to sell yourself. Don't sell yourself short: demonstrate your top-selling points from previous work experience.
Answer: First, I come from a background in sales (or whatever previous experience you have). So I'm bringing a wealth of valuable work experience and fresh perspectives to this new position to impact the McDonalds brand and its community.
Despite my experience, I'm a quick learner, and I'll not have problems learning the product line, mastering the skills I need to be more productive and effective, and using the technologies available here at Mcdonald's.
I also pay great attention to detail and thrive working in a fast-paced environment like McDonald's restaurant. So I'll strive to ensure orders are fulfilled correctly and in a timely.
And everywhere I go, I love interacting with people and making new friends. And I believe the uplifting energy I bring will impact the customers and the other members of my team.
And finally, the company values and work culture here at Mcdonald's appeal a lot to me. And I believe my work ethic will make me a valuable addition to this restaurant.
Question 10: What communication skills have you got that will make you do well in this position?
Here, the McDonald's hiring managers have begun asking interview questions to ascertain your customer service skills.
Answer: People say I've got a warm and friendly tone. And even when I speak loudly to pass information across to my colleagues, you'll do it with an inviting style, so it doesn't feel like I'm shouting at them.
Question 11: How would you greet our customers?
Excellent customer service begins with showing an appealing personality. To demonstrate to the interviewer that you're personable and you've got a good character.
Answer: With a bright smiling face, friendly tone, and welcoming body language, I'll greet the customer depending on the time of the day: Good morning/afternoon/evening.
Then I'll ask: How may I help you?
Question 12: Are you passionate about customer service?
Answer: Yes. I've been your customer for a long time, and the way your staff relates with me all the time impresses me. I admire their communication skills, and I'd love to learn more about active listening to be a role model for others aspiring to learn good customer service.
Question 13: What is your definition of excellent customer service?
Answer: Ideal customer service means attending to customers' needs with a welcoming attitude: this entails smiling and communicating with people in a friendly manner. Excellent customer service means treating customers concerning making them feel important.
It also entails paying great attention to detail, taking down people's orders correctly, and serving their food courtesy and on time.
And since we're still battling the Covid-19 pandemic, it's also essential to maintain good hygiene. And to attend to customers in the high-risk group with special care without making them feel irritated.
And when customers are dissatisfied or during rush hours, I, as a McDonald's employee, always need to maintain my calm and treat the customer tactfully.
Question 14: How would you handle an unreasonable customer?
McDonald's interview questions with this theme assess your ability to deal with people and difficult situations.
Answer: First, I'll apologize for not being able to meet the customer's needs. Then, I'll tell them to hold on for a bit as I call the nearest manager to intervene in the situation.
Learned the skills you need to advance your career with these free Coursera certificate courses.
Question 15: What would you do if a customer gets angry and starts making a scene?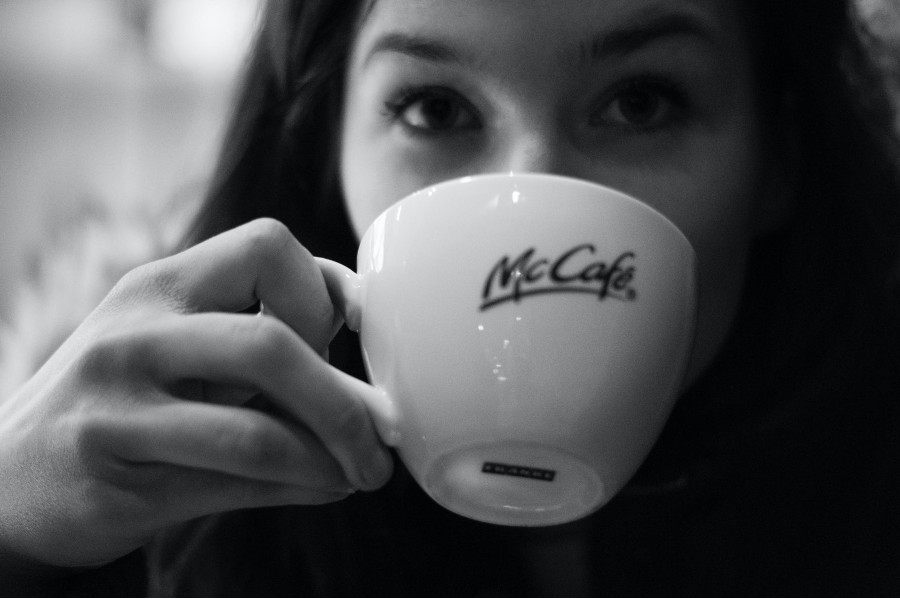 This job interview question also tries to assess your people skills in the workplace like the previous one. You need to show the interviewer you're level-headed and you won't take the matter personally. Also, tell him that you won't blame the restaurant or customer.
Answer: I'll courteously approach the unhappy customer and quickly apologize. Afterward, I'll try to alleviate the customer and ask questions to know why they're dissatisfied.
Then, I'll try to de-escalate the situation and fix it if it's within my control. If it's not, I'll take permission from the customer to have a manager come to handle the situation.
Question 16: How would you deal with a customer complaining about their food having to wait?
Also, show the manager that you have the tact to deal with situations that put you in a difficult position without making false promises.
Answer: I'll apologize for the delay and reassure them that the team in charge is doing everything possible to ensure she gets her food as soon as possible.
And if the store allows it, I'll offer her a complimentary bottle of Coke or any other beverage.
Question 17: What would you do if a customer made a mess in the restaurant?
Answer: That shouldn't be a problem for me as I value the customer experience. So I'll clean up the mess.
Question 18: What would you do if you caught someone stealing?
Tricky question, but here's one of the best model answers.
Answer: I'll take note of what the person is wearing and their physical appearance. Then, I'll report the situation to a supervisor or manager without attacking the person.
Question 19: If the cash register at the closing shift was $20 over, what would you do?
Answer: I'll inform the shift supervisor that the register was over before following company policies and procedures on cash handling.
Question 20: Are you a team player?
Your answer should be a resounding yes, but don't stop there.
Answer: Yes, I believe I'm a good team player. Although I can work with little to no supervision, I find that I'm more productive when I've got team members working with me.
Also, as a person who enjoys socializing and looking for ways to improve my career, working with others allows me to learn from them while also helping them grow.
Question 21: How would you resolve a conflict between your teammates?
Answer: I'll first call a supervisor's attention to the scuffle. Then I'll try to resolve conflict by empathizing with both parties before returning to my duties.
Do you love singing? Become the next pop star with these best online singing lessons.
Question 22: What kind of person would you refuse to work with?
Answer: I wouldn't want to work with people that are lax in their duty and put pressure on others. I also don't like dishonest and irresponsible people.
Question 23: What would you do if you found your colleague socializing with their friends during work hours?
Answer: I'll tell them that it's inappropriate for them to be socializing during working hours. And that they were putting a strain on the other colleagues. And that it would be great if they went back to work.
Question 24: What motivates you to get out of bed in the morning?
Answer: The mindset that I've chosen a career path and the desire to grow each day to become a better person and reach my career goals gets me on my feet.
Question 25: What concerns you about working here?
Answer: While I'm confident in my ability to work well under pressure, I'm a bit bothered about what the experience will feel like to work at peak hours.
I'd love to be at my optimum all the time, but the thought of faltering worries me. Nonetheless, I believe I'm on top of every situation that comes my way.
Question 26: What are your weaknesses?
Answer: For me, being a perfectionist is a weakness as this trait makes me, sometimes, overthink things and expect more from myself and others. While this can put a strain on others, I'm working to contain my excesses.
And I can also become impatient sometimes and try to get the job done quickly. While this might seem significant, not everyone possesses the same energy level. So I'm working to accommodate all kinds of people.
And my outgoing nature sometimes makes me want to socialize more. But I understand better now that it should strike a balance between being direct and keeping a service running smoothly.
Question 27: What are your strengths?
Answer: I'm a good team player who loves to learn from and assist others. I'm also a fast learner who loves to expand my knowledge continuously.
I also know how to communicate with people to listen to them. I also accept feedback and criticisms in good faith to become a better version of myself. I'm also a very orderly person that can follow instructions while knowing when to improvise.
And I also work well under pressure, so working in a fast-paced environment like McDonald's will suit me.
Question 28: How will you work effectively in a fast-paced environment like McDonald's?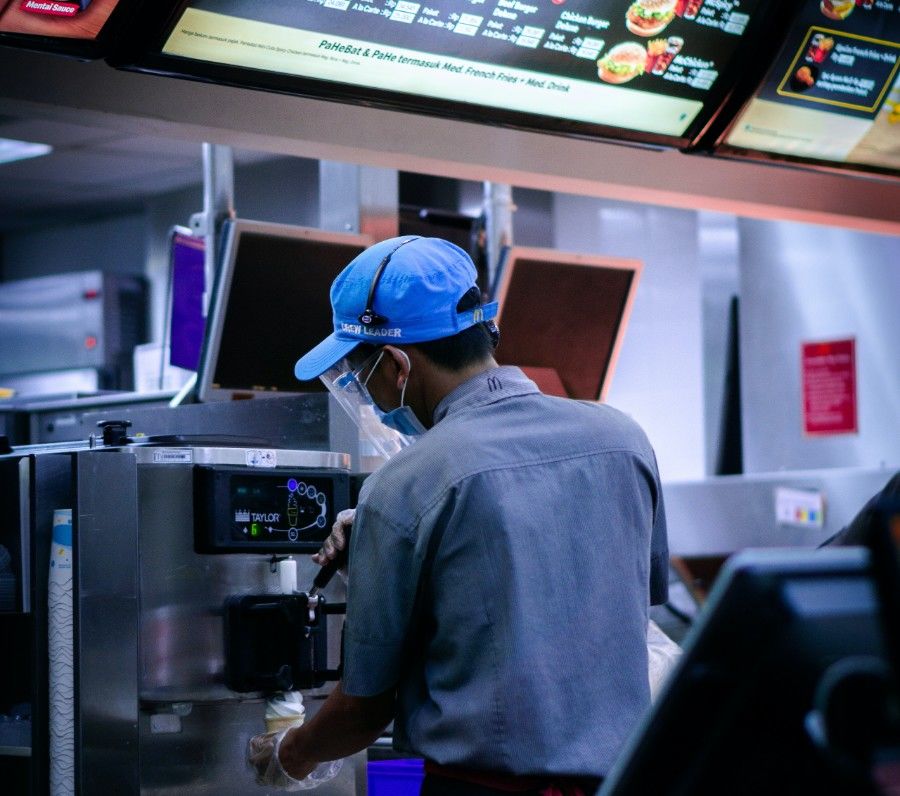 Answer: First, I'm good at multitasking, and I work well under pressure. So I won't have challenges or lose my cool when things get out of control or during rush hours.
Question 29: What's more important: friendly or fast service?
And McDonald's is a quick-service restaurant, so they stress the importance of fast and accurate deliveries while maintaining friendly behavior.
Answer: Slow service upsets customers. So fast service is more important while maintaining a friendly character.
Q30: What are your salary expectations?
It is tricky as your employer will underpay you if you ask for less than they usually pay. And if you ask for too much, another applicant will be picked ahead of you.
You need to do proper research for McDonald's interview questions like this. Usually, McDonald's pay their employees $9 per hour or minimum wage.
Q31: What do you think you can learn from the McDonald's team?
Answer: Working here will teach me how to build a brand people will love. It'll also lead me to run a corporate-owned restaurant that'll drive remarkable restaurant experience.
I believe I'll also learn how to relate with people and embrace a more inclusive and diverse society.
Q32: Is money more important to you than the job?
Answer: Both are very important, and I'll have difficulty picking one over the other.
Q33: Where do you see yourself in the next 5 years?
The interviewer is asking to know what your career goals and aspirations are.
Answer: I see myself taking up a hospitality or restaurant management role using the knowledge I'll gain from this position.
OR
I plan to apply the training I'll gain from this work experience to help impact a Fortune 500 or any other global company.
Q34: What have you done to improve your knowledge in the last year?
Answer: At the moment, I'm studying in college to expand my horizons. And I've taken some online programs to give my career a boost.
Q35: How long do you think you can work with us?
Answer: I'd love to work here till my services are no longer needed.
Q36: Do you have questions for us?
Will there be a second interview?
What do you look for in your ideal worker?
How long does it take for you to make your decisions?
Here Are 14 Other Standards McDonald's Interview Questions to Prepare You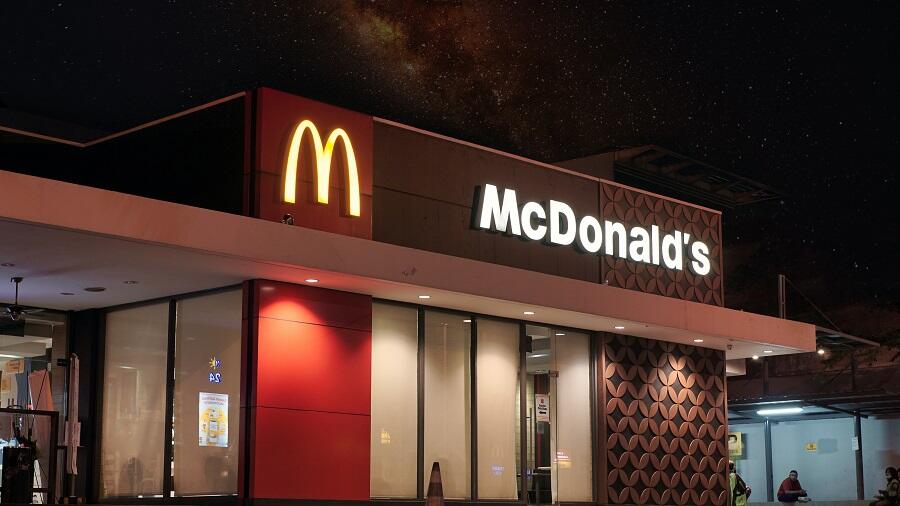 Q37: Give an example of when you delivered excellent customer service.
Q38: Tell me how you'll deal with a McDonald's team member who's being sloppy at their job and isn't making much of an impact.
Q39: Why's there a gap in your resume?
Q40: What motivates you?
Q41: Describe a time when you made a sacrifice to be flexible in the workplace.
Q42: Why did you leave your last job?
Q43: Have you ever worked in a restaurant before?
Q44: Are you good at Math?
Q45: Describe a time when you successfully worked on a project and the role you played.
Q46: Have you been asked to leave a position? Answer this question honestly, but don't say things that'll hurt your chances of getting the job.
Q47: Why do you want to quit your current job?
Q48: What can you do to improve our store?
Q49: If you were an animal, what would it be?
Q50: Was there a time you went over and beyond for a customer?
Expect to get other personal job interview questions from the McDonald's interviewer.
But if you feel a question is too personal – for example: where you go to church – and you're uncomfortable answering it, you could say, "That's an interesting question, but I don't see how that pertains to this interview."
McDonald's Hiring Process
You'll most likely not get the job immediately after the interview.
You may have to wait for a day or even two weeks before hearing back from McDonald's, depending on the volume and quality of the applications.
Wrapping up on your McDonald's interview questions and answers
Successful interviews don't guarantee you employment. The store may do some background checks and require drug tests and training.
And if you're hired eventually, you'll have to fill some forms and provide proof of right to work. And it may also put you on a probationary period.
But don't forget to go over the job description and interview questions multiple times to prepare yourself for the interview process adequately. And share your experience when you've got the job.
FAQs
Is McDonald's interview easy?
Yes, the McDonald's job interview questions and processes are accessible. The interview questions mainly test your customer service, behavioral, and communication skills.
While the McDonald's interview process consists of walk-in, one-on-one, or group interviews, there will likely be a second interview if you ace the first session.
What should a woman wear to a McDonald's interview?
To attend a McDonald's interview session, a woman can wear loose-fitting clothing. A blouse worn underneath a jacket or sweater will make a great choice. She can wear these on a skirt that's not short or dark-colored pants.
And finally, she can wear a pair of loafers or flat shoes. Women should avoid wearing high heels to their McDonald's interviews.
Related: