We've spent days researching the top 20 Kroger interview questions & answers (+ interview tips) to help you be successful in the interview process.
Getting a Kroger interview invitation presents you with an exciting opportunity to work at one of the largest retail stores in the United States and the world.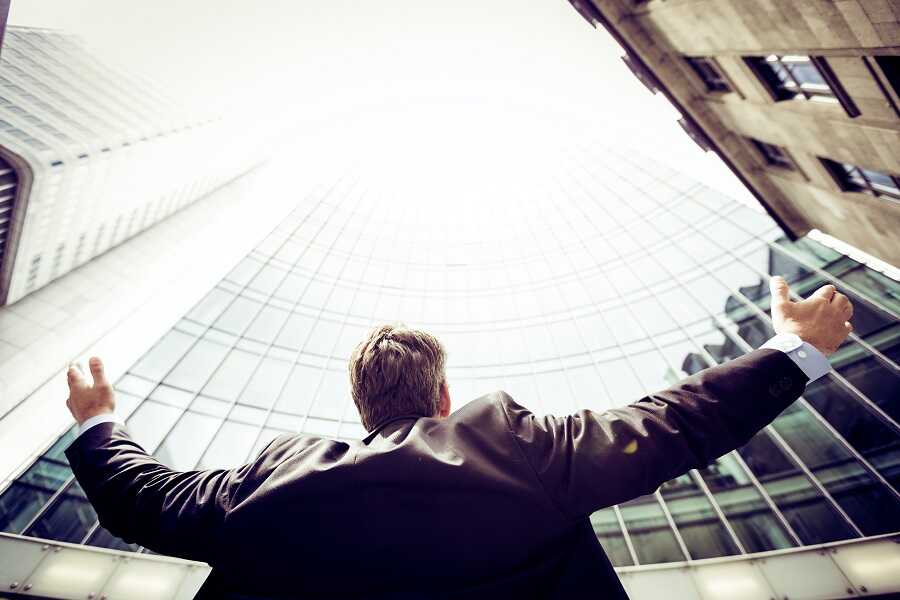 However, it would help if you still did a lot to land a job at a Fortune 500 company. And only job seekers who equip themselves with the correct information will outshine the other candidates.
That's why we've spent days researching the Kroger interview questions & answers.
Let's ace the interview!
Preliminary Kroger Interview Questions and Answers (+ Some Examples)
1. Tell us about yourself
It is probably the most common interview question that companies ask; Kroger, inclusive.
It serves as an icebreaker and to make you comfortable in the interview session. Since the hiring manager has got your resume and work history before her, she's interested in only your work experience.
To briefly talk about your current or past employer, two or three of your work accomplishments, and touch upon your critical skills and strengths that'll make you an excellent fit for the job position.
You could also highlight a hobby or activity related to the role if you were comfortable moving forward with the interview session.
2. What can you tell us about Kroger?
It is also one of the most common interview questions.
Kroger wants to know you have a genuine interest in their company. So doing a little web search will provide you with most of the information you need to answer this question.
That said, here's a sample answer you can use;
"Kroger was founded in 1883 by Bernard Kroger in Cincinnati, Ohio. And today, with over 2800 stores in 35 states, it's one of the world's largest grocery stores and a top Fortune 500 company.
Kroger is also the first United States grocer to own a bakery. And in 1972, it became the first grocery store chain to use electronic scanners.
The company also boasts popular brands like Fred Meyer, Barclay's Jewelers, and Litman Jewelers. And they operate 2000+ pharmacies and 1500+ fuel centers in their supermarkets to provide their customers affordable but high-quality one-stop shopping experience."
3. Why do you want to work at Kroger?
This Kroger interview question is where you'll show the interviewer your admiration and motivation for working with the company.
You also have to show the employer that you're not like other candidates that want a paycheck. Instead, you believe in their top-quality products and services and desire to be a part of the Kroger family.
And if your motivation is the money (which may be the case for most applicants), tie it to the company's needs. Also, compliment their services but don't go overboard. Talk about specific things you like about the organization.
"The Kroger Company motto says, "Be particular. Never sell anything you would not want yourself," and that appeals a lot to me.
It shows the company's commitment to offering quality products at the best prices. And I'll be proud to work in such a company, especially as it's a leader in supplying organic food.
Aside from the fantastic shopping experience your store gives its customers, it's been my lifelong dream to work for a Fortune 500 company. And I believe I have the opportunity to grow here and advance my career if I work hard."
4. What's your favorite food?
While this might seem like a pretty straightforward question, it's also one of the tricky job interview questions.
When providing your answer, don't just say your best food; give details like what makes the food unique to you. It will show the Kroger interviewer that you've got a genuine interest in working in the grocery field.
5. What's your favorite thing to buy at Kroger?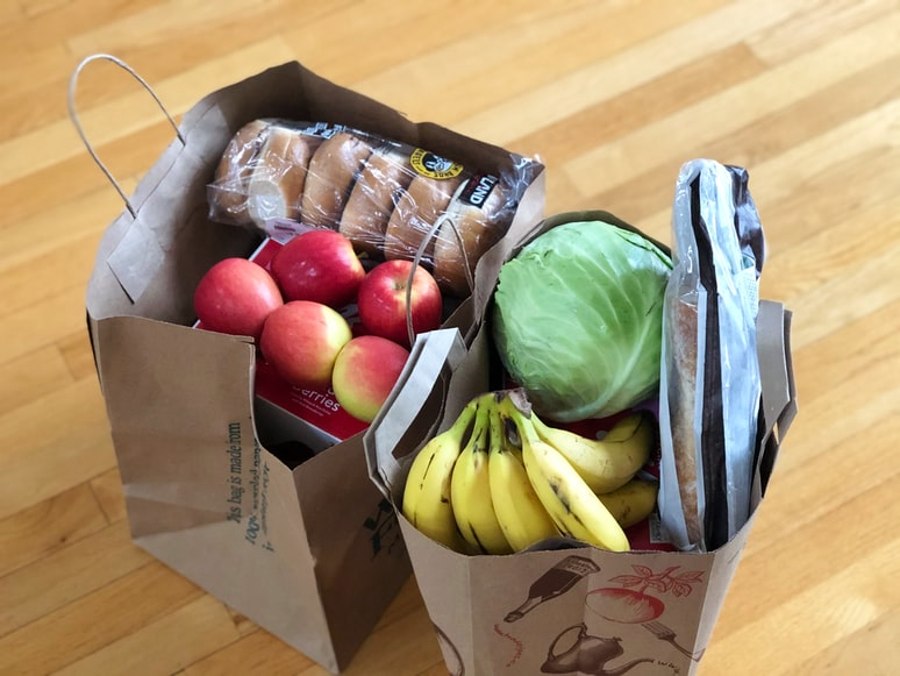 General interview questions like this attempt to gauge how well you know Kroger and the products sold in their stores.
Feel free to mention any item you love buying from their store – could be their bakery, specialty food, or floral products.
But if you haven't bought an item from the grocery store, walk into any of their stores and check out the things their customers love. Also, check out their organic food department.
Kroger Interview Questions Based on your Skills and Work Experience
6. What can you tell us about your previous work experience?
If you've worked in a retail store or had any sales experience, you can talk about your previous job role and the achievements you and your team had.
Talk about the results you brought to the former companies you worked at. Also, highlight your customer experience skills. Answer questions like this in a polite and respectful tone.
But if you've got no retail experience, feel free to tell the interviewer that this is your first time entering the workforce.
7. Why should Kroger hire you?
It is also one of the frequently asked questions in interviews. It presents you the opportunity to showcase your skills and stand out from the other candidates.
But the best possible way to answer this question is to go through the job description and diligently research the company. Look for the problems Kroger desires to solve with your role and prove to them that you're the right candidate to take on this role.
Share any relevant job experience and success story you've got, and be specific when highlighting your skills that suit the position.
Here are a few tips when answering this question;
Don't be too shy to brag a little about your achievements. Just don't go overboard.
Approach this question with why you're the perfect fit for the role, not why you want the job.
And finally, don't give general answers. And don't be discouraged if you haven't got a wealth of experience or success stories.
8. What's your greatest strength?
To answer this question, you'll have to research the company and its job description to know what strengths Kroger finds valuable.
Then you can tell the shop manager about your strengths that'll give you a shot at the job. Also, tell him you're a fast learner. And use this chance to demonstrate your abilities with real-life examples.
However, please don't talk about strengths you can't defend with an example: they'll only be claims.
Don't speak like you're a superhero. Neither should you be shy to talk about your essential skills and abilities. And finally, avoid speaking about a strength that's unrelated to the job you applied for.
9. What are your weaknesses?
Hiring managers are interested in knowing the areas they may have problems with you as their employee. However, it would help if you didn't highlight a weakness that'll make you seem like a terrible person.
You can disguise your weakness as a strength and explain why you consider it a weakness. But don't forget to say you're working to improve yourself.
Don't also say you don't have any weaknesses. Neither should you highlight a disadvantage that the interviewer sees as a core competency for the job position.
You could say, "I tend to lose motivation in a working environment where I don't feel challenged," or "I enjoy being in a fast-paced environment, and sometimes, my colleagues find it difficult to keep up. But I'm working on becoming more accommodating."
10. What are your career goals? OR where do you see yourself in the next 5 years?
When answering this question, demonstrate your commitment to the position you're interviewing for and the company culture.
Outline a strategy to achieve your long-term goal, and don't act like this role is a short stepping stone to achieving your goals.
Don't also say you plan on becoming the CEO or occupying the store manager's position in 5 years.
You could say, "In 5 years, I hope to put in the hard work to become the best (role) your company has on staff. And to achieve that, I'm willing to take on greater responsibilities to prepare me for the long term. Currently, I'm already working on (what you're doing to improve yourself) …."
11. What are your salary expectations?
It is one of the most common questions HR managers ask in interviews.
You'll have to research the average salary people working in your industry earn. As this is just the first interview, you don't need to negotiate your wage yet. You can give a broad but realistic salary range like $25,000 to $30,000, for example.
Please don't say you don't know how Kroger pays its staff.
12. This job position requires a flexible schedule, so are you willing to work in the evenings, weekends, and holidays?
Here, the interviewer to know your availability. While your answer to this question may not affect your chances, Kroger always wants different employees to work in various shifts.
But applicants that'll be available to work these shifts will be more valuable to the company. So if you can't commit to working these shifts, do tell your employer why. But if you can, you can say this:
I'm aware this position requires me to work overtime, and in shifts, many people aren't comfortable with. And I'll be available to work these shifts and overtime.
Behavioral Kroger Interview Questions
13. How will you handle a situation that could make you late or miss work?
Behavioral questions like this assess your ability to remain calm under pressure and your problem-solving skills. As unforeseen circumstances happen that can affect people's jobs, the store manager will be willing to know you can rise above such situations.
"First, I try always to arrive 15 minutes earlier. But when such situations arise, I try to stay calm and proffer the best immediate solution. But if things spiral out of my control, I'll call my boss and inform them ahead of time, so they can get someone to cover my shift."
14. What motivates you to succeed in any given role?
As a Kroger employee, you're their investment. So they want to be sure you're the right candidate for the job. They want to know you're a problem-solver who's worth the investment.
You can say, "I consider myself a creative person, so I thrive in roles that allow me to express my creativity and come up with innovative ideas. I'm also a quick learner, and learning new things and helping others help me be more productive.
I also find it exciting being in a position where I meet new people.
15. Do you prefer working alone or in a team?
Since working in a grocery store chain entails working unsupervised often, show the interviewer that you can work with little to no supervision while valuing teamwork.
Kroger Interview Questions & Answers for Customer Service Role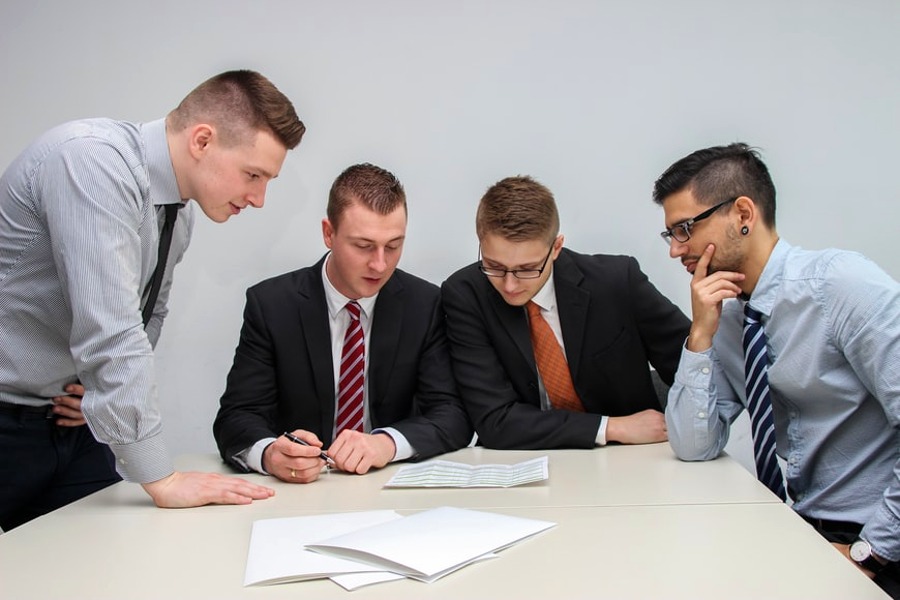 16. Define excellent customer service in a grocery store?
The quality of customer service that customers expect to see in a grocery store differs from their expectations in a retail outlet.
When you answer interview questions like this, show the hiring manager that you'll be the best employee for this position.
So you could say;
"Excellent customer service involves offering great value to every customer both in the prices of items and helping them get the products they need.
So first, you'll offer customers affordable prices. And when they have difficulty finding their desired item, you'll also walk them to it.
And in cases where the checkout lines are too long, you can open more registers to speed up the process. Exceptional customer service also entails restocking the shelf when an item is out of stock.
Also, listening to and helping customers express their dissatisfaction plays a crucial role in delivering excellent customer service. These are some of the fine qualities Kroger and its employees demonstrate when faced with customers every day. And I believe I share these traits, too."
17. How will you handle an unhappy customer?
Kroger interview questions like this assess your people skills and communication skills (with emphasis on listening).
Now and then, customers get irritated by poor customer service and never return when they leave the store. So you'll have to prove to the Kroger interviewer that you'll be able to demonstrate exceptional customer service by providing an immediate solution to appease the angry customer.
And that your solution will also be in line with company policy.
18. Why was there a gap in your employment?
Be sincere when answering this question. Tell what you did if you traveled, took a course, tried a venture that failed.
Refrain from saying you were looking for a job but couldn't get any. Saying you were unemployed by choice is a better option.
19. What's your greatest accomplishment?
When you answer this question, highlight an achievement that portrays you as the right candidate for the job, not an unrelated achievement.
Don't assume an achievement is too small to mention as far as it's related to the job.
20. Do you have any questions for us?
Don't be like the 75% of candidates that say, "No," to this question. Ask a few questions to indicate you're interested in the job and company. And it would help if you focused your questions on the company and how you can help Kroger grow.
A few questions you can ask are;
What's the work culture like in Kroger?
What do you enjoy the most about working at Kroger?
So what advice have you got to help me carry out my duty more effectively?
Check out our post on McDonald's interview questions and answers.
What Can Job Seekers Wear to Their Kroger Interview?
You'll have to dress if you're interviewing for a management position or applying to work at a Kroger pharmacy. But if you're interviewing for a courtesy clerk or an entry-level position, dressing in business casual will suffice.
As you prepare for the interview process, remember that being overdressed is way better than being underdressed. Dress in an outfit that makes you look smart and like a professional.
You'll also want to limit accessorizing to the bare minimum.
Other Job Interview Tips to Prepare You for The Kroger Interview Process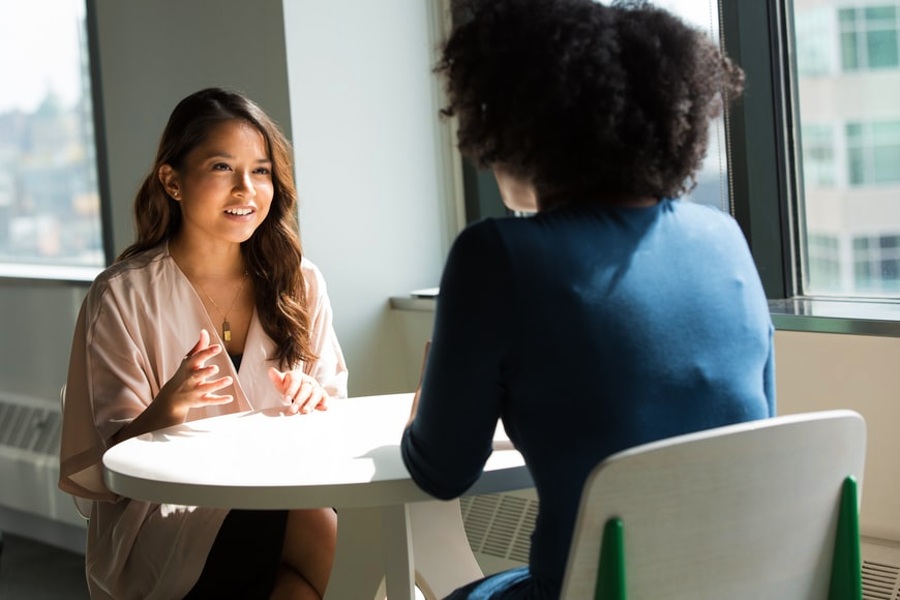 These tips will help prepare and set you up for success at the interview.
1. Extensively research the company, hiring manager, and the job opportunity: Scour LinkedIn, the company's website, and search engines to gather information about the company and do a background check on the interviewer.
Also, go through the job description to know what the hiring manager expects of you during the job interview.
2. Review common interview questions and practice your answers. But don't memorize your answers. Instead, structure them in story formats.
3. Focus on the success your skills can bring to Kroger, not what they can do for you.
4. Relax, and try to calm your nerves. Be confident as job interviews only test your abilities and problem-solving skills, and communication skills.
5. Make good first impressions: When going for interviews, always arrive early at the venue (15 minutes before time). Be warm and polite to every person you meet. Also, try to maintain a positive attitude during the job interview session.
Stand up when greeting the interviewer and offer a firm handshake. Pay attention to body language and make eye contact.
6. The moment you walk into the venue, you've become a product waiting to be sold. Show Kroger that you can sell their products by not selling yourself short.
7. It'd be a good idea to prepare your stories beforehand using the STAR method: Situation, Task, Action, and Result.
8. If you've got an outstanding evaluation from your present or previous job, bring it along: this will make you stand out.
And after getting a verbal offer either over a phone interview or an in-store interview, here's how to follow up with emails to get a written request.
FAQ's
Are Kroger interviews hard?
No. Kroger interview questions are pretty straightforward, so it's also easy for you to get hired at Kroger. Where applicants have significant problems in the interview process is with the drug tests and background checks.
Does Kroger do job interviews?
Yes, if you're looking for a job at Kroger, be aware that they interview new applicants daily. So whether you're seeking employment as a full-time or part-time employee, always expect Kroger to conduct a job interview for you.
What do I need to bring to a Kroger interview?
You should dress up appropriately for your Kroger interview. Wearing a nice button-shirt or polo shirt on a pair of nice pants and shoes will suffice.
Then also, bring these documents along to your Kroger job interview;
copies of your resume.
portfolio/printed samples of your work.
passport.
copies of your reference list.
Conclusion
Getting a job at Kroger is a great way of gaining experience and improving your interpersonal skills.
Knowing the answers to their most popular interview questions is a great way of preparing adequately and acing the interview.
Related: