This article is for you if you've got some excellent money that you're willing to splash on new experiences.
In no particular order, we've put together a list of the 45 most expensive hobbies in the world that you can enjoy with your money. Among these are hobbies that will test your creativity and those that will give you an adrenaline rush.
We'll also show how much each hobby will cost you, and you'll decide if it fits your budget.
Let's dive in.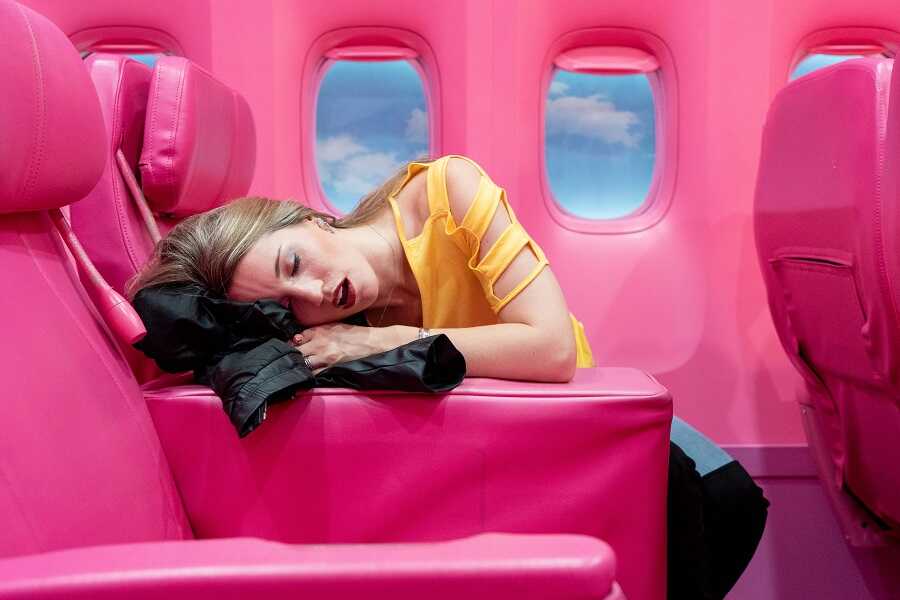 Most Expensive Hobbies
1. Collecting Art
We begin this list of expensive hobbies with a noble one that's familiar to virtually every one of us.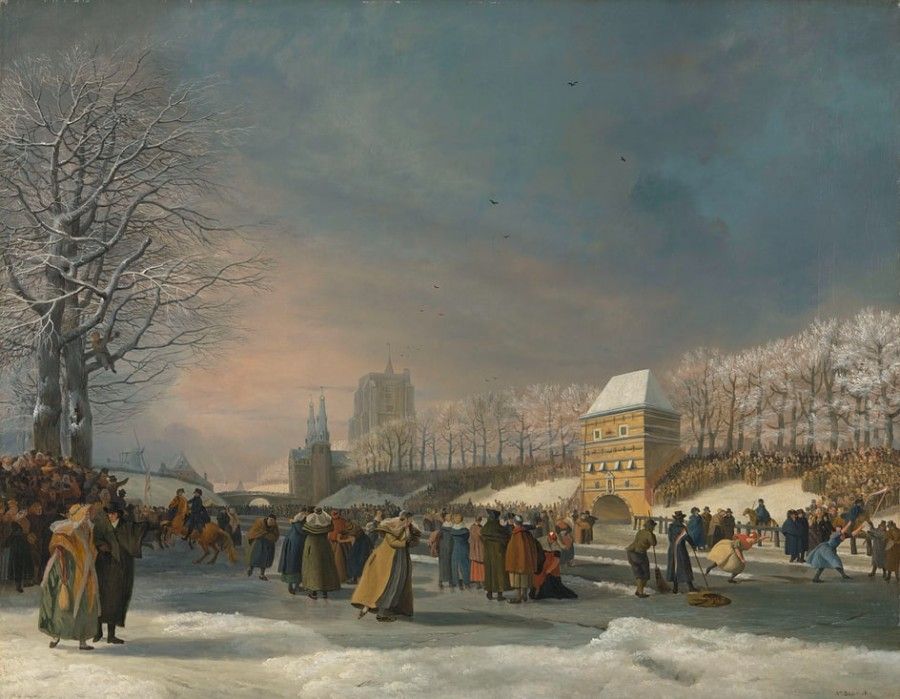 Doesn't it blow your mind when you watch TV and find a work of art sold for millions of dollars at Christie's? Were you surprised when the Qatari royal family paid the earth-shattering sum of $250m for Paul Cezanne's painting?
This expensive hobby is reserved for the millionaires and billionaires of this world, as you'll have to spend upwards of $250,000 for a single piece of artwork.
Nonetheless, if you'd like to have your little art collection, you can begin collecting art as a hobby by going to small auctions or art shows that sell artwork for lower prices.
That work of art you collected for a few hundred dollars today may be worth tens or even hundreds of thousands in a few years.
2. Collecting Cars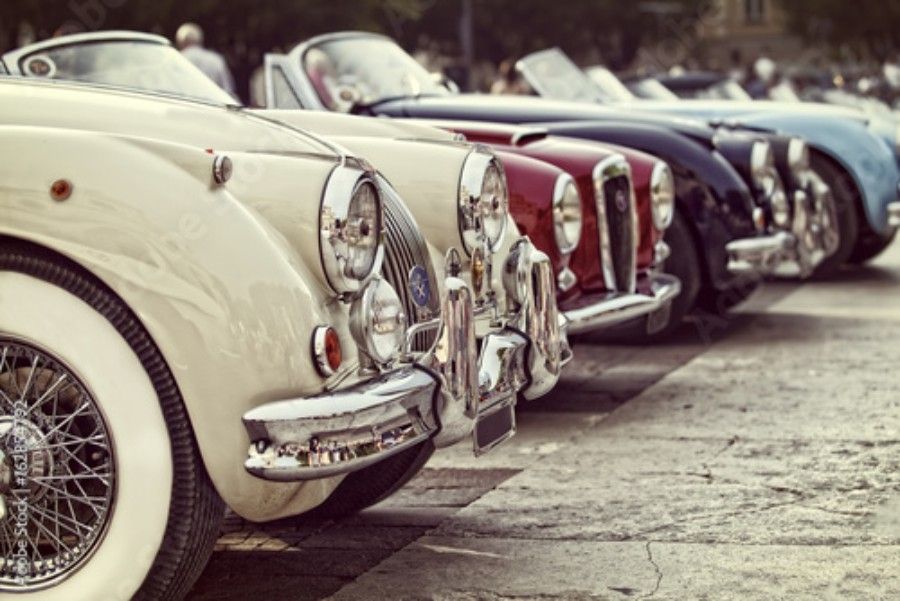 While collecting art is a show of one's love for art, collecting cars is a show of one's wealth and lavish lifestyle.
There's nothing as exciting as showing off one's car collection on social media. So this is one of the most expensive hobbies, and it's reserved for athletes, celebrities, and royalties.
However, if you want to assume celebrity status and become famous on Instagram, showing off your car collection is one of the easiest ways. The only thing is that cars cost a lot of money.
You can expect to fork out around $20,000 for a used car, over twice more for a vintage car, and $100,000+ for high-end sports cars. On second thought, you can buy cars with the potential to become classic and watch their value grow.
Choose your expensive hobbies wisely!
Tip: These free online courses with printable certificates will help you improve your skills to grow your business.
3. Yacht Racing
Coming at the top of our list of expensive hobbies in the world is one you wouldn't expect to cost so much money – yacht racing.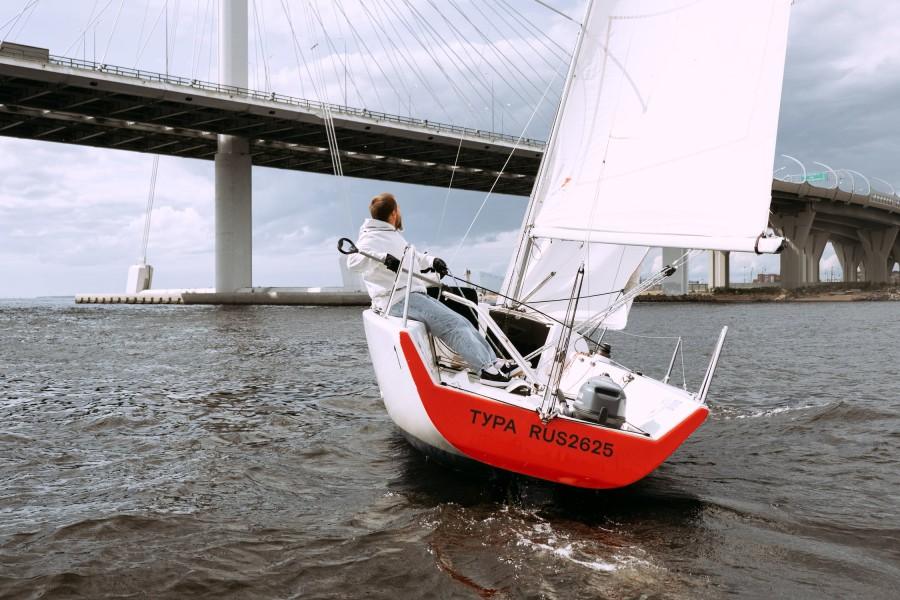 Engaging in yacht racing as an expensive hobby could set you back anywhere from around $2 million to $800 million. Yeah, you read that right! Although, that's left for the billionaires and celebrities (did someone call Ronaldo?) that love to make a lavish lifestyle statement with their superyachts.
But for a smaller vessel, you can expect to spend around $50,000 to hundreds of thousands of dollars.
Well, that's because you'll also need to consider the title registration and insurance, fuel cost, docking fees, maintenance, and repairs that come with participating in a yacht race.
Another thing is you'll need to have a trained crew before embarking on a yacht race if you're not a sailor (which most people aren't).
Either way, yacht racing is one expensive hobby reserved only for the super-rich that loves to splash the cash.
4. Car Racing
Now car racing is very different from car collecting.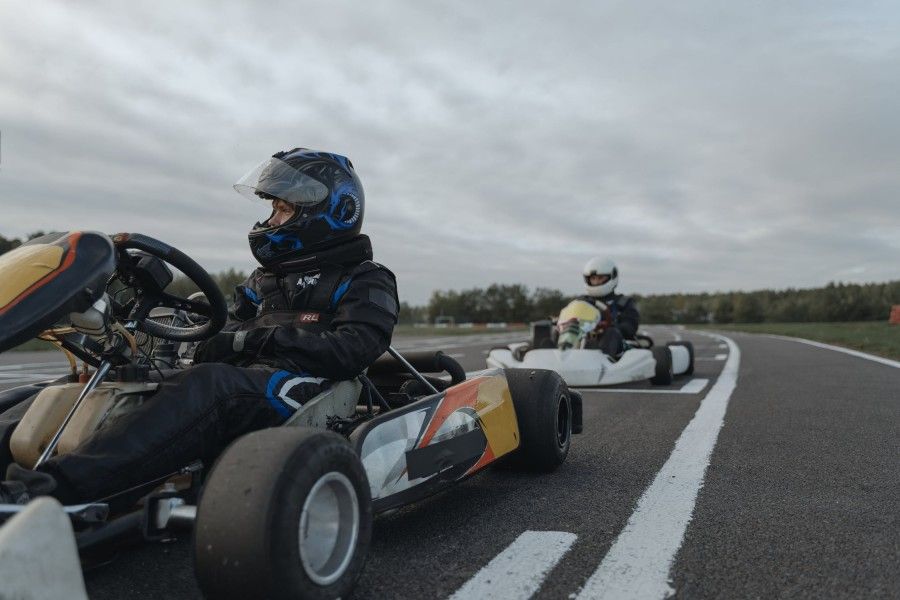 While car racing is a competitive sport, car collecting is driven by the passion for showing off an affluent lifestyle.
But if you love the rush of adrenaline associated with driving fast racing cars, this is one of the most expensive hobbies you'll get great satisfaction from.
The car racing experience is thrilling and breathtaking. However, it's one of the most expensive hobbies globally, as racing a car typically costs around $3,000 to $20,000.
You still have to pay some money for the racing event. And there's the cost of fixing, maintaining, and upgrading your racing car.
So car racing is one activity for the wealthy.
5. Ice Sculpting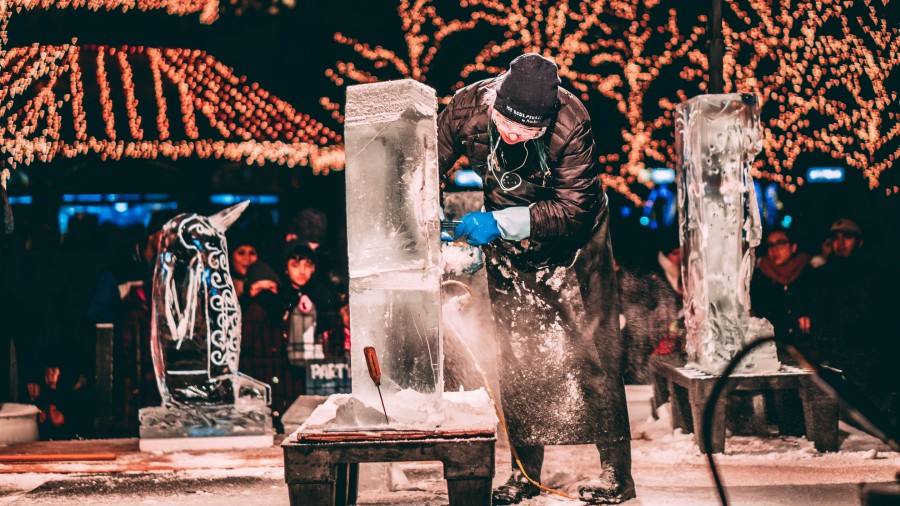 If you're a lover of art, you'll probably be fascinated with ice sculpting – constructing shapes and structures out of blocks of ice.
Although your art talent may not sway here, you'll have to take a course to hone the skill. The classes are usually expensive. And a single block of ice typically goes for $375.
That doesn't include the money for the specialized ice sculpting equipment. Ice sculpting is one of the most creative and expensive hobbies globally.
But the good thing is that a hobby like ice sculpting is another way of taking your creativity to another level.
6. Polo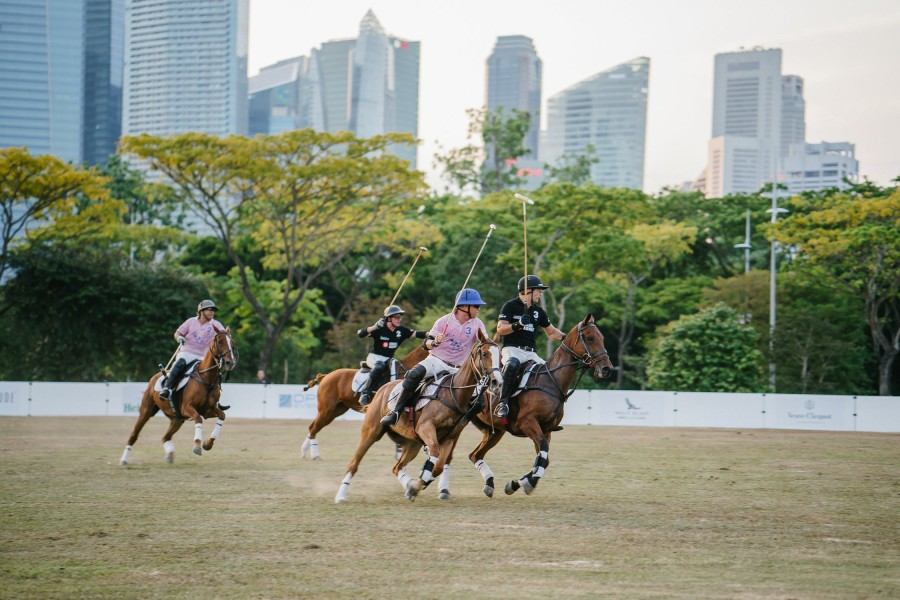 Polo may not be the most expensive hobby globally, but it commands respect for its enthusiasts.
First, you'll need to invest upwards of $20,000 to get a polo pony. Second, you'll have to pay maintenance costs which can amount to $1,500 a month. And then there's the money for a polo club membership – an average of $8,000 a year.
But if you want a trained horse, you can expect to spend $200,000.
While riding a horse and playing a game as exciting as hockey is an exhilarating experience, these factors make the hobby primarily associated with people of noble backgrounds and the wealthy.
7. Traveling the World
Traveling is one of the most popular hobbies, but when you're ambitious about seeing the world, you could be spending a whole lot.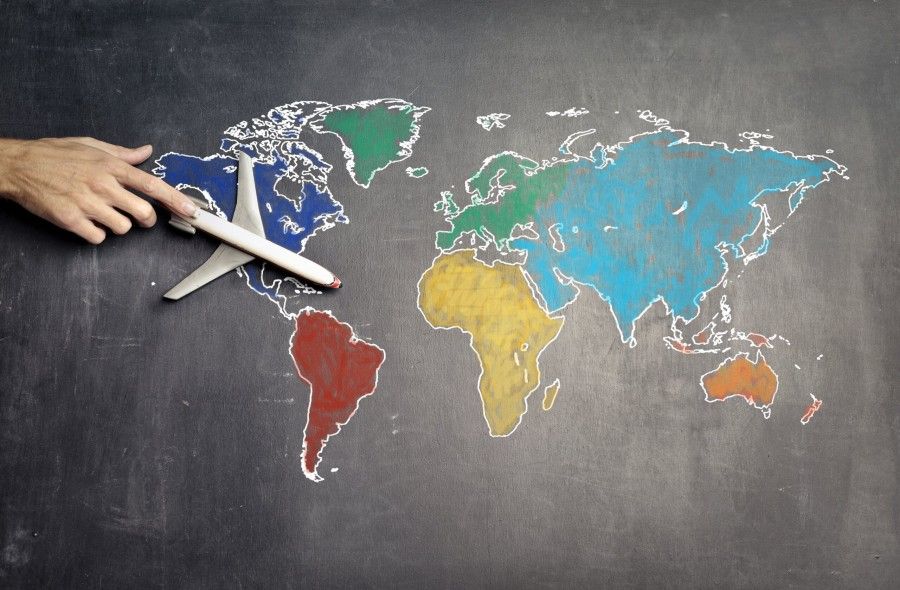 You'll have to stay in hotels or rent houses. You'll also visit exotic places you've always dreamed of. While this can be an exciting experience, it doesn't come cheap.
You can expect to pay around $20,000 to $30,000 yearly for your travels.
8. Photography
Photography may not be as expensive as the other hobbies on this list, but taking good pictures sure comes at a reasonable price.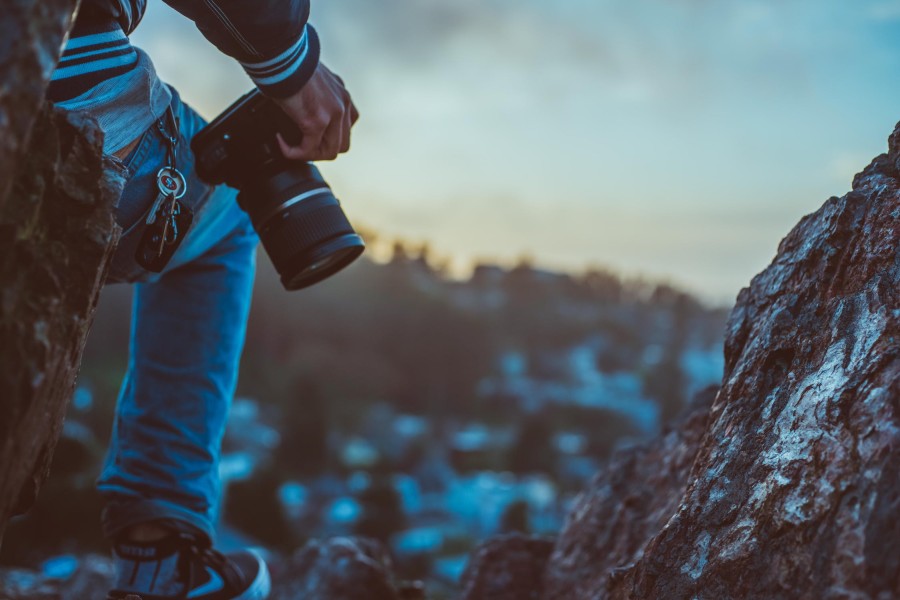 If you're interested in photography, your iPhone or Samsung camera may not be enough to take all your selfies and capture the unforgettable moments in those beautiful locations.
In that case, you'll have to get a digital single-lens reflex camera (DSLR) as they have better capabilities than your smartphone's camera.
That said, an entry-level DSLR camera can set you back a few hundred dollars. And the cost can cross to over $1,000 when you upgrade the lenses. Also, keep in mind that you may need to buy other gears and support equipment like a bag, tripod, etc.
Photography is an exciting hobby, and it's a way of immortalizing those unforgettable moments. So even if you're not interested in photography but have other expensive hobbies, don't forget to tag along with a quality camera.
9. Exotic Pets
Are you a pet lover who would prefer to own a lion than a domestic cat? Then you can join the league of hobbyists who own exotic pets.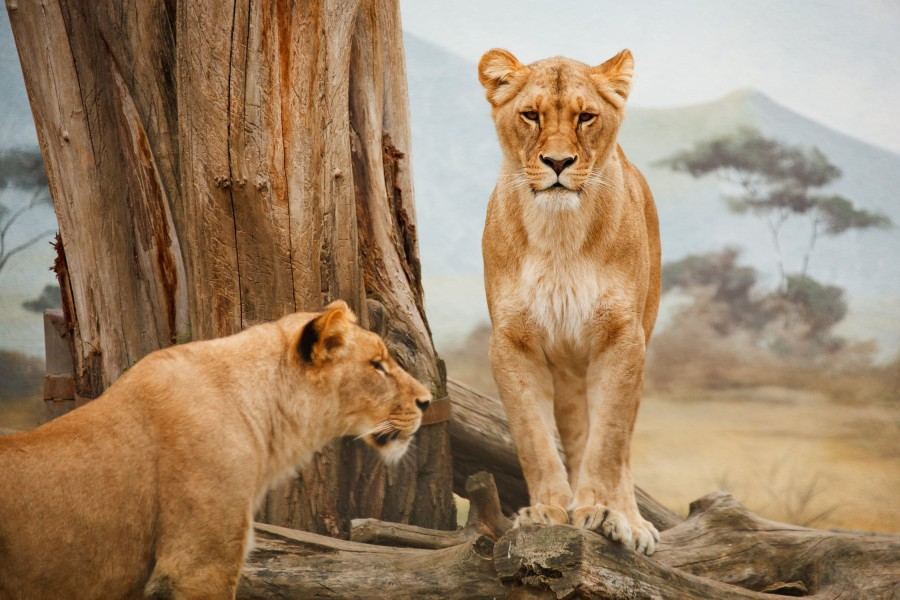 However, expensive hobbies like this don't come without the high cost. You may need to shell out over $300,000 to own an exotic pet like a lion, tiger, lizard, or octopus!
And that price tag doesn't cover the cost of feeding the animal, obtaining a license, and having professional handlers watch over your prized possession.
That said, exotic pets are expensive hobbies suitable for only the super-wealthy. And the next time you see someone on Facebook or Instagram take pictures with exotic pets, know they've got money and loads of it.
These Weird Hobbies Will Make Your Jaw Drop. Check Them Out.
10. Trapshooting
Trapshooting is another expensive hobby: shooting down clay disks flying through the air.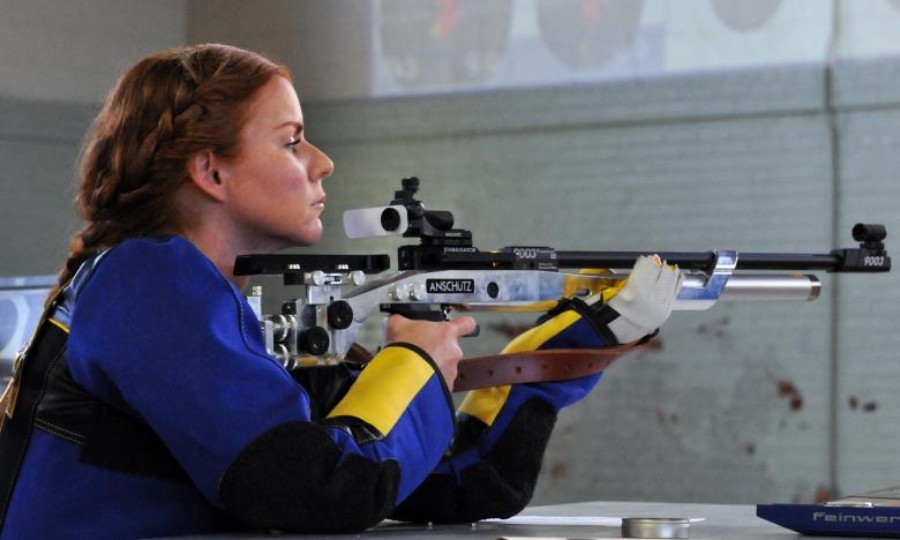 To engage in trap shooting, you can visit a designated facility such as a state park or gun club. Here, you'll be charged per shot.
There's also the option of using your property (if it's more than sufficient land) as a shooting range. And here, it gets costly as you'll have to obtain a shotgun for around $2,000.
The launch mechanism will cost you about $3,000, and the shotgun ammunition and clays that you'll need to buy constantly can also cost around $5 – $10 for a box of 25.
The investment is not so much, but any sport, such as trapshooting that involves shooting a gun, is seen as an exquisite hobby and can be considered one of the most expensive hobbies.
11. Antique Collection
While you may not be one of the wealthy car collectors, antique collecting presents you with an opportunity to have an exquisite collection of your own.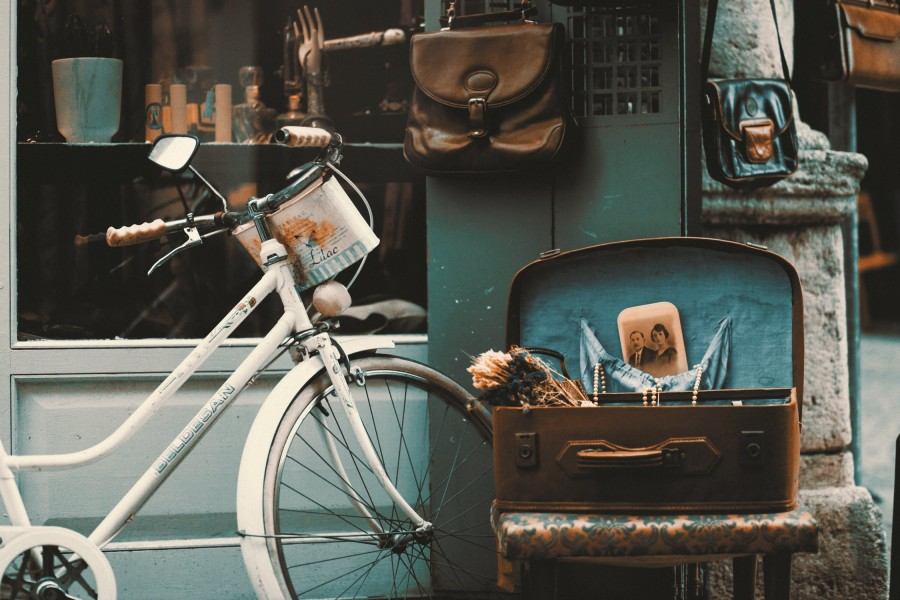 You can begin gathering your antique collection for around $10,000. Or better still, you can start to save items that are becoming obsolete: items like outdated telephones, push-button mobile phones, and cathode-ray tube TV, etc.
It is an exciting hobby that anyone can practice. So why not start your collection with items you're fascinated about?
12. Scuba Diving
If you consider yourself a skilled swimmer, then we may have found the most exotic hobby for you – scuba diving.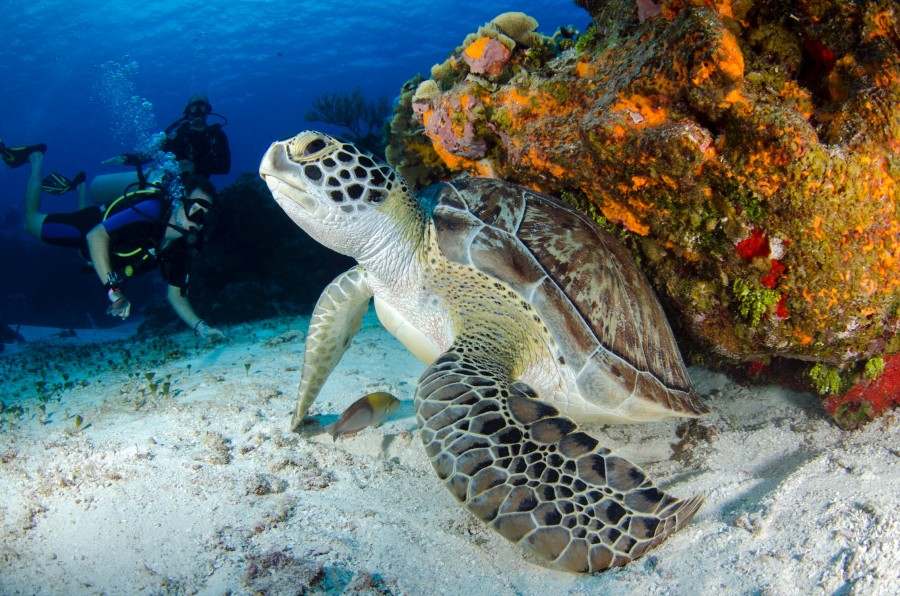 When you're scuba diving, you aren't only enjoying your primary swimming hobby but also nature's wealth underwater.
Swimming alongside a school of beautiful fishes and larger underwater animals and seeing the corals on the sea bed may be the fascinating experience you've had yet.
But to acquire this hobby, you MAY need to get a scuba diving certification (it's not a requirement, though). Taking the course could cost you around $750. Then you need to invest some money to buy the gear, such as a tank, which could also cost about $200.
There is other equipment you can either borrow or buy. And finally, an underwater trip could require you to pay $3,000.
Anyhow, expensive hobbies like this give us the thrills of what happens in another world since we can't all go to Mars yet. Learn more about this hobby.
13. Flying a Plane
Of all the expensive hobbies listed here, flying a plane by yourself presents one of the most exciting experiences. It's the closest you can get to feeling like a bird.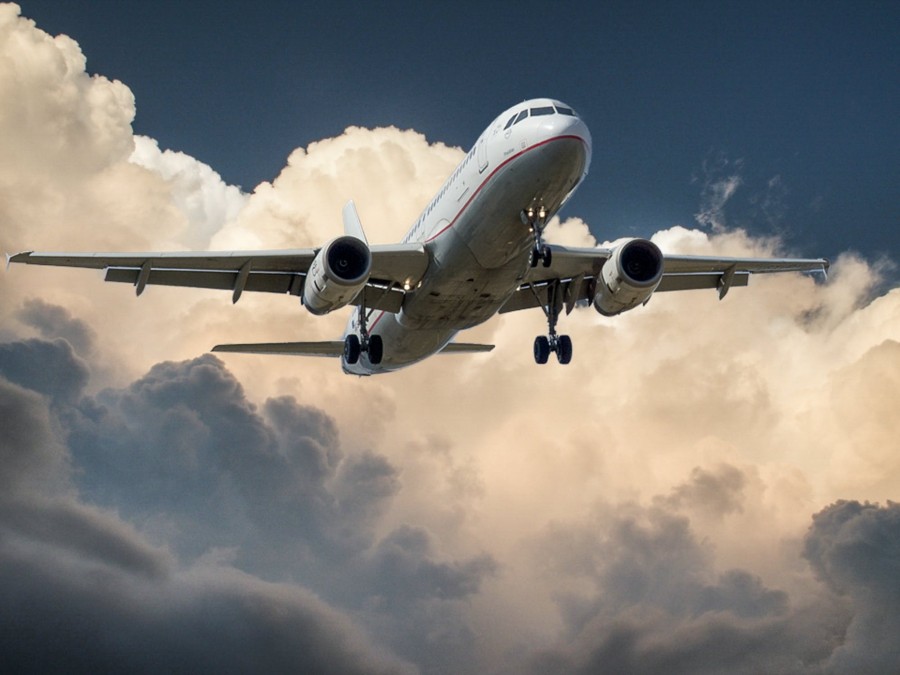 However, only a fat bank account can afford such luxury. You'll have to take flying lessons which could cost around $7,000, and you also have to get a license which costs $5000.
And the price to buy or rent the plane hasn't been factored into this. Exquisite planes typically cost millions, while cheaper ones could cost $30,000+. That's still so much money for most people.
That said, you could buy an elemental RC plane for $700 or build one yourself and fly it with remote control.
But if you have the cash to splash, why not go for a hobby like this that promises unmatched satisfaction?
14. Record Collecting
Record collecting is one hobby that brings back the nostalgia of the 80s.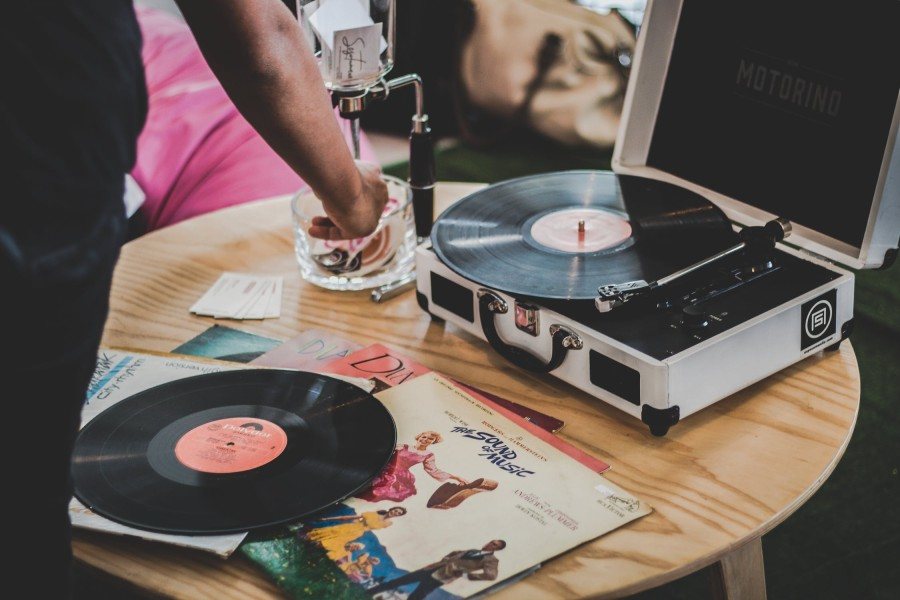 The sound is authentic, crisp, clear, and higher quality than MP3 files. Although you'll notice the imperfections, such as clicks and distortions, nothing comes close to listening to some good ole records in their originality.
As records are becoming rare, the prices for a record player and album are increasing. You can get a record player and speakers for between $200 – #300, while top-of-the-line models could be in the thousands.
And you'll need to begin collecting records to jam to. These could cost between $30 – $40, with rarer forms costing $100+.
While you may not have been around in the 80s, record collecting is a hobby for all generations.
15. Ballroom Dancing
If you love dancing and have some money to throw around, why not take up an expensive hobby like ballroom dancing?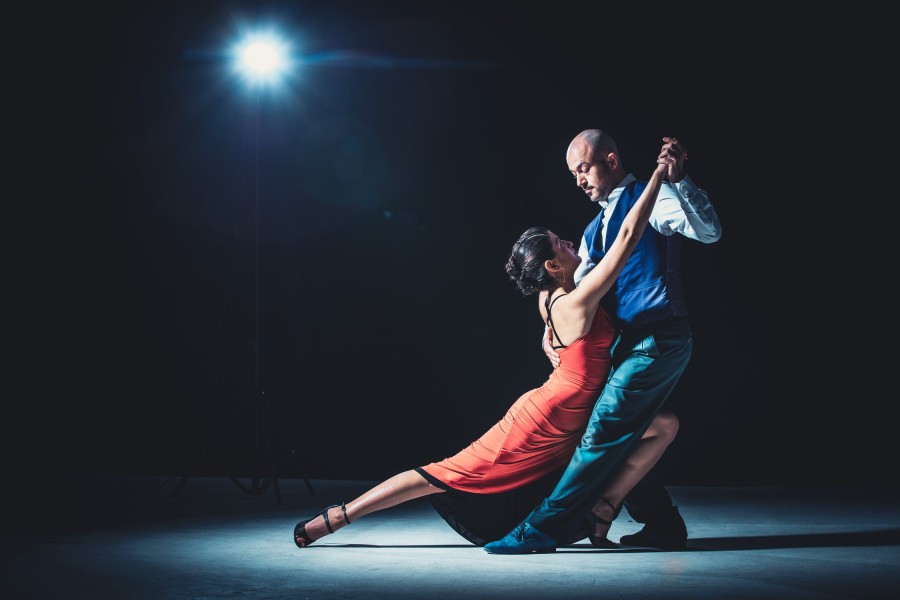 Expensive hobbies like these are exciting and an opportunity to meet other interesting people. However, before you can be involved in ballroom dancing, you've got to have flexibility and some skills.
You'll need to take lessons that could cost around $50 – $200 per hour to practice these. That's a lot of money when you factor in how many hours of lessons you'll need to become a pro ballroom dancer.
16. Model Railroading
Model railroading is another expensive hobby, as a lot goes into building model trains and the surrounding environments.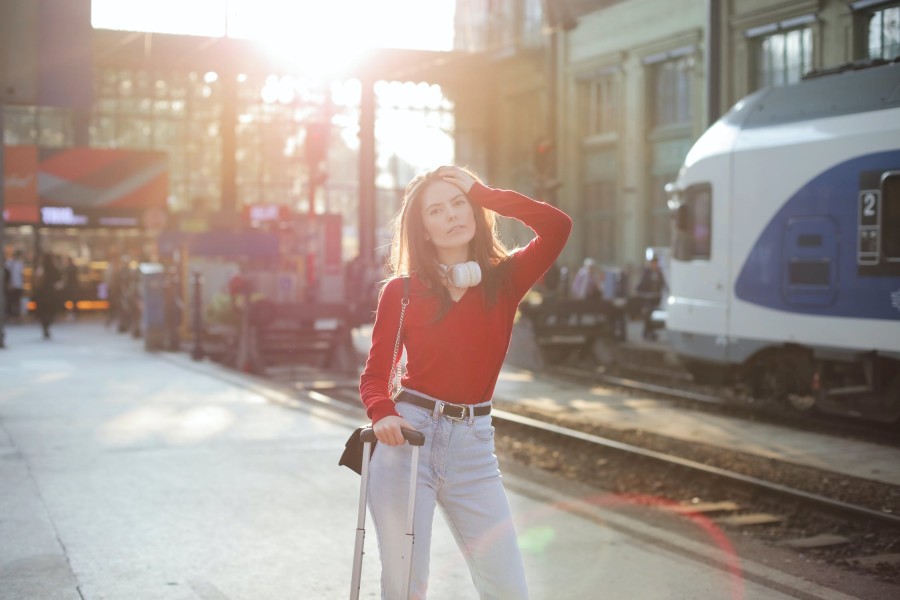 A full-sized train can set you back $300. So imagine how much you'll spend when you build a lengthy one alongside cars. If you're planning on adopting a hobby like this, keep in mind that you'll need to buy tracks and electronics to drive your trains.
And if you build custom layouts like buildings and backdrops, you'll need to fork out some money that could reach the thousands.
These add up to make the model railroading feature among the most expensive hobbies.
17. Model Rocketry
Model rocketry is another hobby that gives you an out-of-this-worldly experience, like scuba diving.
So if you're a Sci-Fi enthusiast, you can build and launch a model rocket by buying the rocket kit and the launch support equipment for a little over $200.
After building, you can launch your rocket several times if it doesn't crash. Although, you still need to spend $25 on fuel for every launch.
So Sci-Fi lovers, here's how to launch your first rocket.
18. Shopping
We shop every day for items like groceries and other essentials.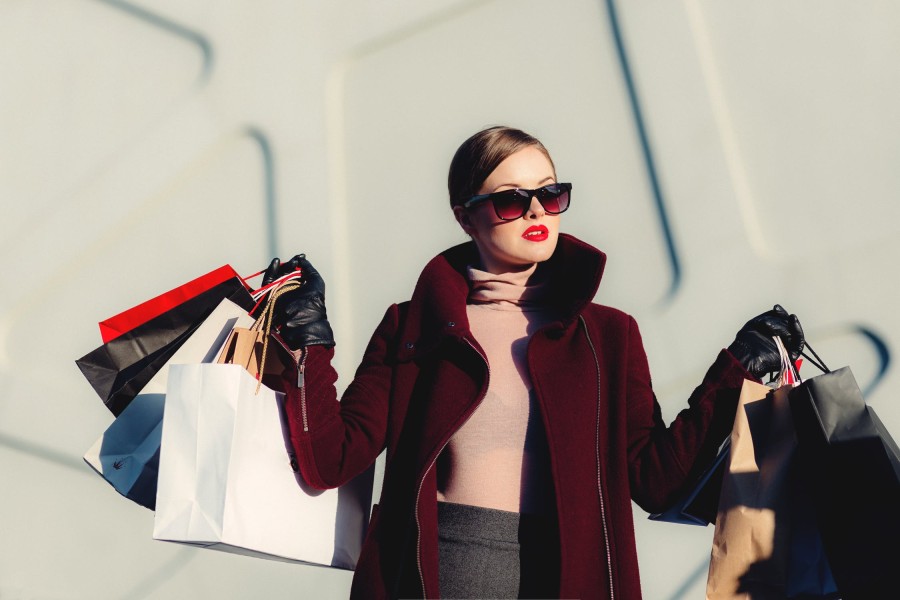 But shopping also qualifies as one of the most exciting and expensive hobbies since we may not resist the alluring temptation of the items we love.
Our desire to look and feel trendy can make us splurge on the latest fashion items and electronic gadgets, which can amount to spending thousands of dollars per quarter.
The good thing about shopping is that you don't have to be mega-rich to shop for appealing and self-fulfilling items.
So whether you love online shopping or prefer the thrill of waltzing from one section to another in your favorite mall, shopping is one expensive hobby we all love.
Check Out These Popular Hobbies Trending All Over the Globe Right Now
19. Home Aquaria
Why not build an aquarium in your home if you love fish and plan on rearing some that you're passionate about?
Building home aquaria could cost you around $2,000: that's not so much compared with the other expensive hobbies on the list.
However, if you're super-rich and need something that befits your social status, you could buy the Dinosaur Gold Aquarium for $4.8 million and keep rare marine animals of almost any kind and size.
20. High Stakes Poker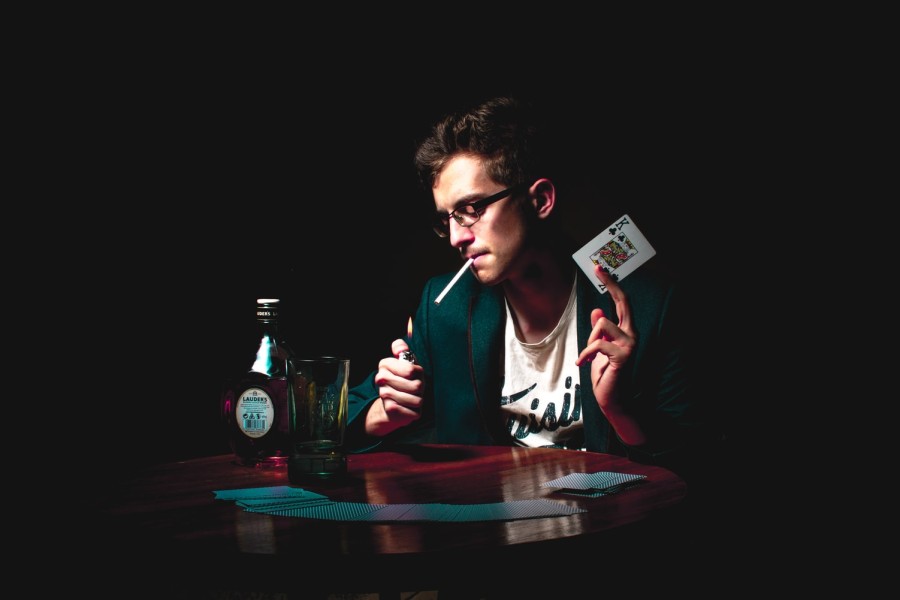 High-stakes poker is one of the most expensive hobbies globally reserved for the rich.
This game is only for daring and adventurous people willing to risk everything. With gambling like this, you could lose tens of thousands of dollars within a few hours. It's also one of the most rewarding, expensive hobbies, as your chances of winning are great!
Usually, you can expect to bet over $1000 on an average pot. And considering you'll be playing an average of 25 hands per hour, there's a lot to gain and lose.
Have the guts to go all in? High-stakes poker may be one of the most expensive hobbies for you.
21. Skydiving
Do you fantasize about scary and expensive hobbies that'll give you adrenaline? Then you'll love a costly hobby like skydiving.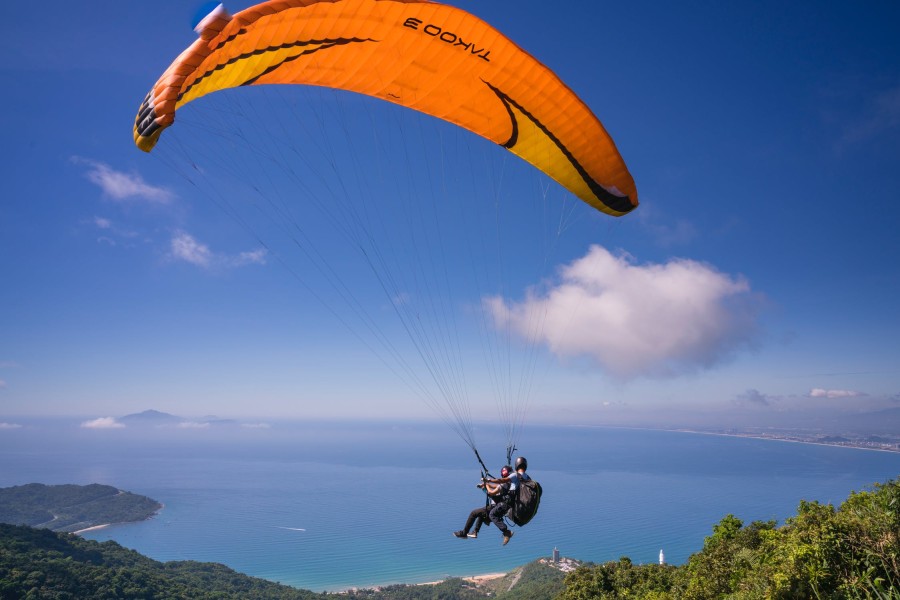 It isn't only scary, it's fun, too, as you'll jump off a flying plane and float thousands of feet above the ground with your parachute.
There's no better way to unleash the daredevil in you than skydiving!
However, if you're picking skydiving as your preferred expensive hobby, jumping twice a week could cost you around $24,000. And do out these tips when you're ready to begin sky diving.
22. Biking
Biking is not only a popular hobby, but it's also a great way to exercise and stay in shape.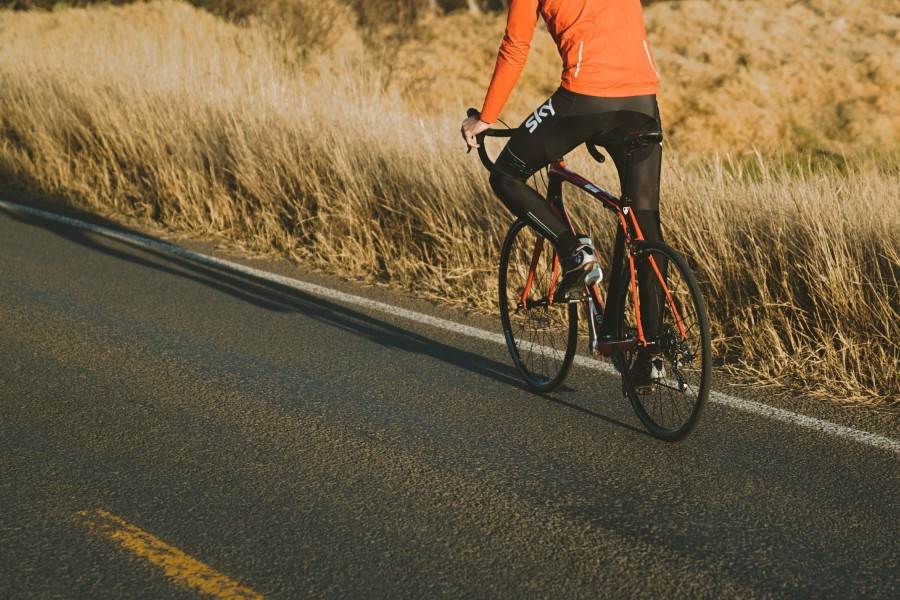 You can pick up any biking like road, single-track, or downhill mountain biking, as they're all exciting hobbies.
However, a bike goes for about $10,000, depending on the brand and quality. You may also need to get your biking to outwear and other gear. But once you get the bike, you can enjoy riding your bicycle with minimal maintenance costs.
But if you want to participate in racing events or hobbies like mountain biking, you'll have to pay the required fees.
23. Drone Racing
As the name implies, drone racing is flying drones along a course as a competitive sport.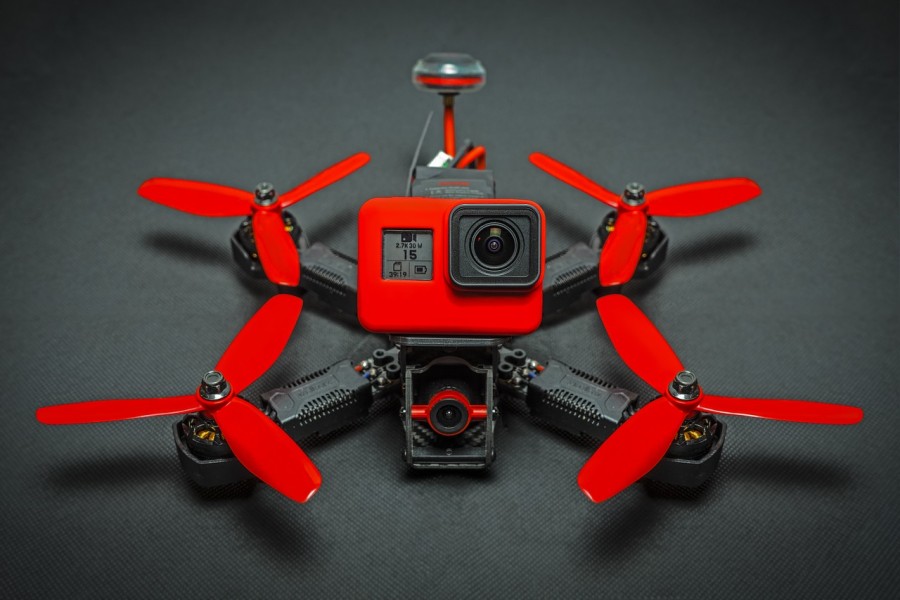 Here, the participants outdo one another by controlling their drones over a finish line. So if you love playing with gadgets in a competitive setting, this expensive hobby is for you.
The good thing is that it's not so expensive to participate in drone racing as a hobby. You need to get a drone for less than $300, and you're in.
But to get any of the high-end drones used in Drone Racing League events, you may have to spend over $500.
If this hobby sounds like a great pastime, here are the factors you should consider when buying a drone.
24. Mountain Climbing
If you're fascinated about climbing high summits, have you ever wondered what it feels like to be on earth's peak summits?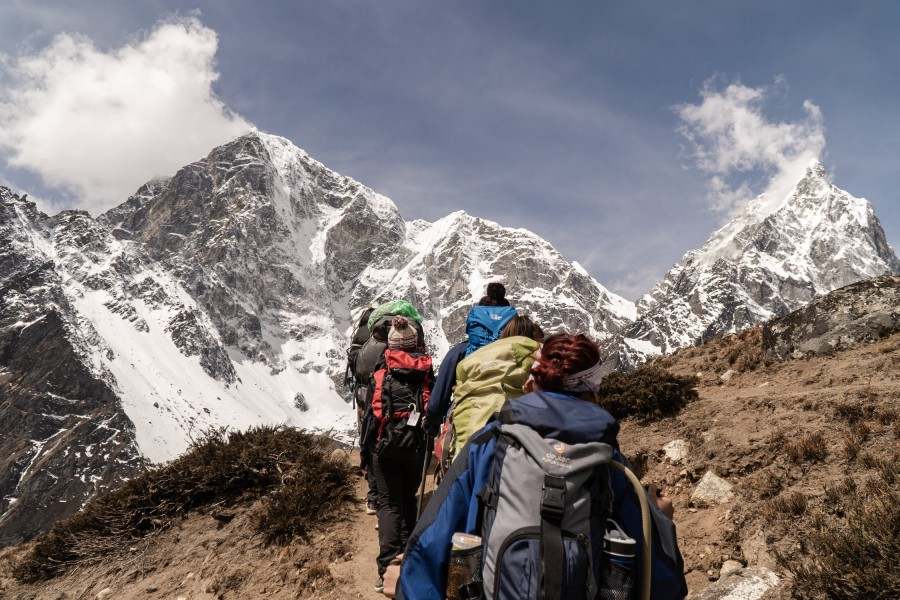 Mountain climbing is also one of the most exciting, daring, and expensive hobbies that will surely make your adrenaline rush and heartbeat fast. But adventures like this don't come cheap.
You could spend around $45,000 to climb Mt. Everest alone and $170,000 to climb the seven summits – Kilimanjaro, Vinson, Aconcagua, Elbrus, Carstensz, Denali, as well as Everest.
But that mountain climbing fee includes a training fee, specialized gear and clothing, flights, hotel, and vaccinations.
So you can try mountain climbing once, and if it seems like an exhilarating experience, you may fall in love with it to make it one of your exciting hobbies.
25. Golfing
As we all know, Golfing is a sport for the big boys.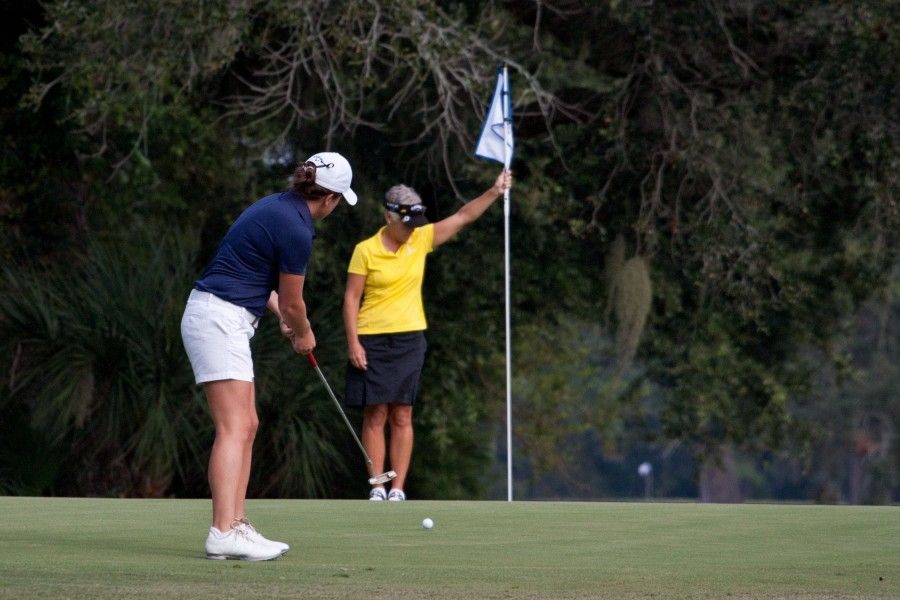 The extensive green golf courses are where the big players in society go to chill and strike big business deals.
However, a bag of golf clubs costs $300+, and the average golf course charges $36 for an 18-hole round. And to obtain a club membership at a public golf course, you should expect to pay thousands of dollars, but a private golf course membership could reach $100,000s.
So if you have money to spend to identify with these significant hobbyists, you'll want to consider playing golf as one of your expensive hobbies.
Moreover, you'll be engaging in a low-stress sporting activity and enjoying nature's greenery.
26. Horse Riding
Horse riding, also known as equestrianism, is an activity that has always an associated with the rich and noble.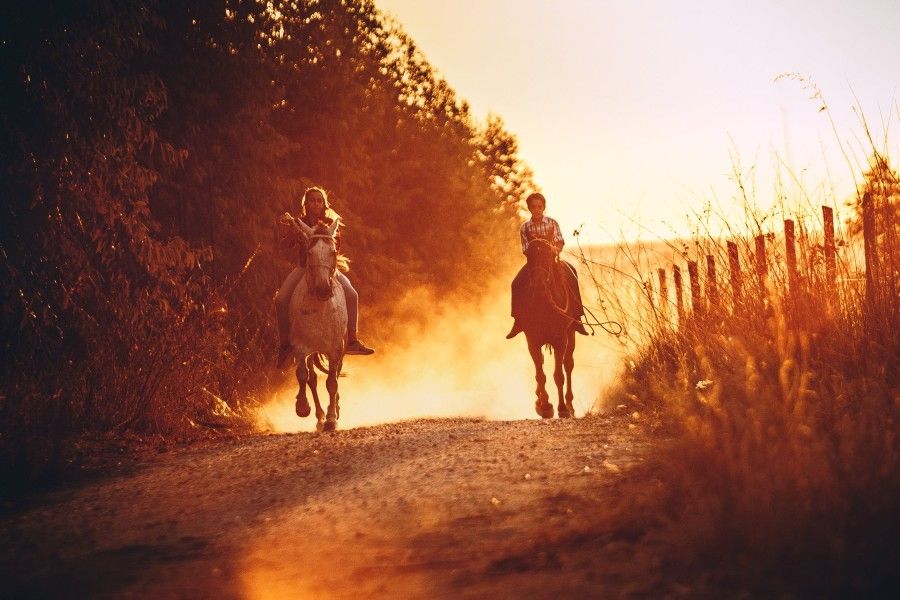 A typical horse costs between $5,000 and $100,000, depending on its size and breed. That doesn't include the fee for maintaining your pony.
The average man may not fork out this amount for a hobby. So you see why this hobby easily features on our 45 most expensive hobbies.
27. Country Clubbing
Do you feel pressured at work, or do you want to run away from the issues stressing you out?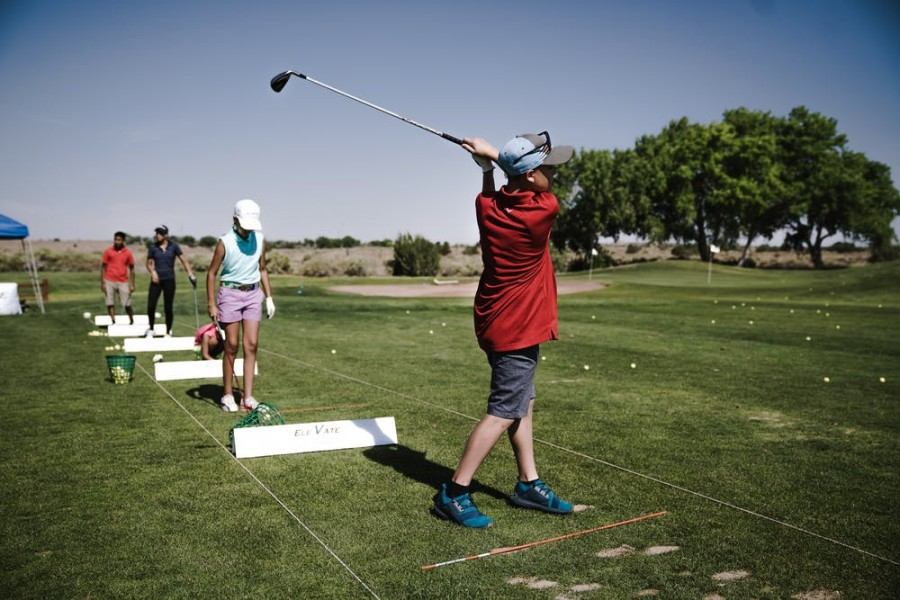 Country clubbing is one of the best ways to have the perfect getaway to destress and get things off your mind.
However, a hobby like this doesn't come without a hefty price. You'll have to pay a membership fee of around $5,000 to $250,000 per year.
It is too much for the average Joe, and that's why it earns its spot on the most expensive hobby on the planet.
28. Skiing
Downhill skiing is another fun and playful hobby that virtually everyone loves.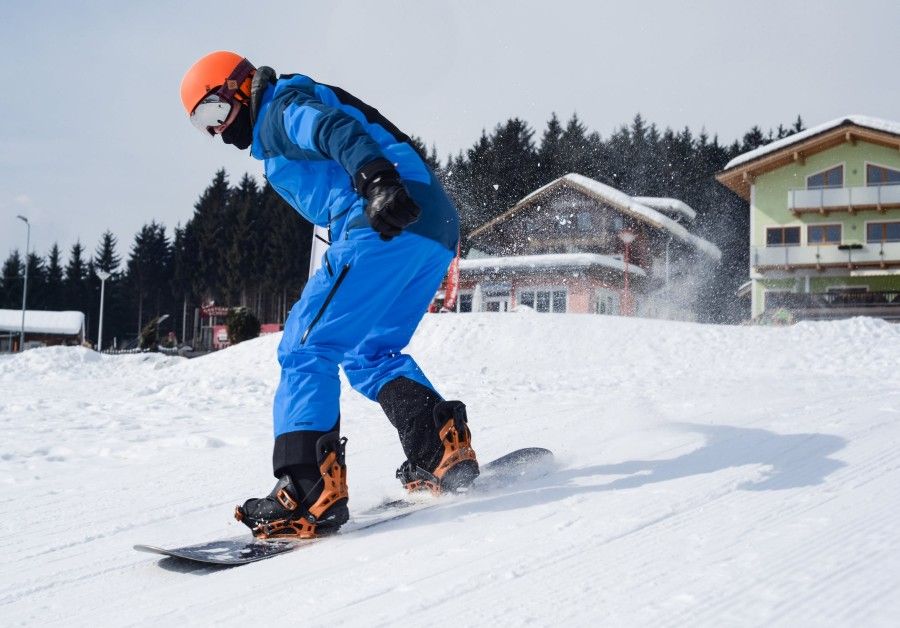 It's one of the most popular and expensive hobbies in the USA. It is because it's not as costly and daring as some of the other activities on this list.
However, you still need to invest some good money in getting your skiing goggles, boots, helmet, and outerwear. The price for these can quickly jump over $1,000.
But if you don't plan to ski often, you can rent this equipment for $25 – $45 a day. And there's still the lift ticket that can cost between $40 – $80 a day. When you put these together, you could be spending around $100 per day skiing.
Skiing is worth it since you'll be having fun sliding downhill on smooth white snow.
So if you live close to a skiing range or enjoy vacationing in Europe, you could adopt skiing as your expensive hobby.
29. Fencing
Fencing is another ancient sporting activity where a fighter strikes his opponent with a blunt sword.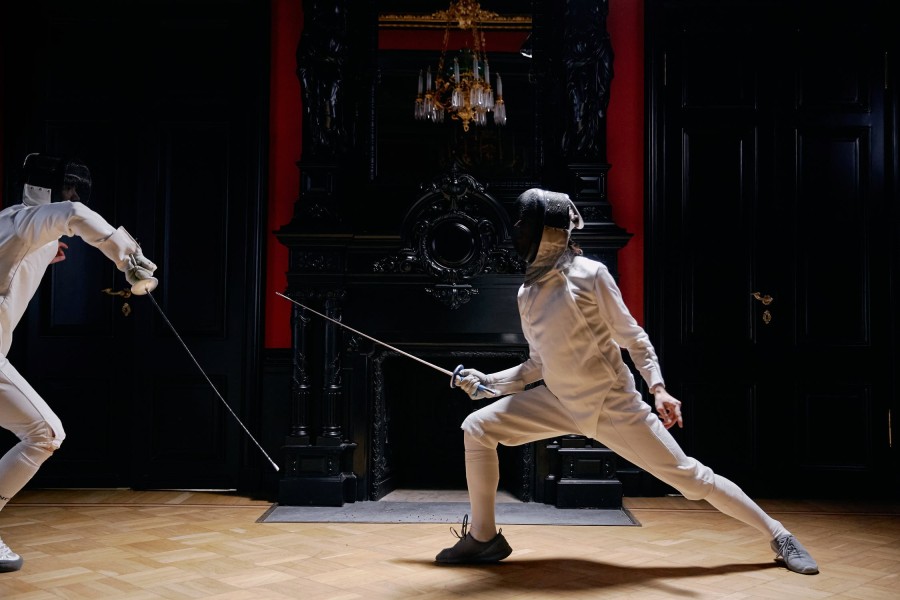 It's fun, and you can choose any of the three fencing weapons you're most comfortable with – sabre, epee, and foil.
Regardless of your choice, you'll have to take coaching lessons which could cost you around $400 per day. And the price for the gear (which you may need to replace often) is approximately $200.
If you are interested in hobbies from ancient times, feel free to choose this one.
30. Drag Racing
Drag racing is another kind of competitive car racing activity.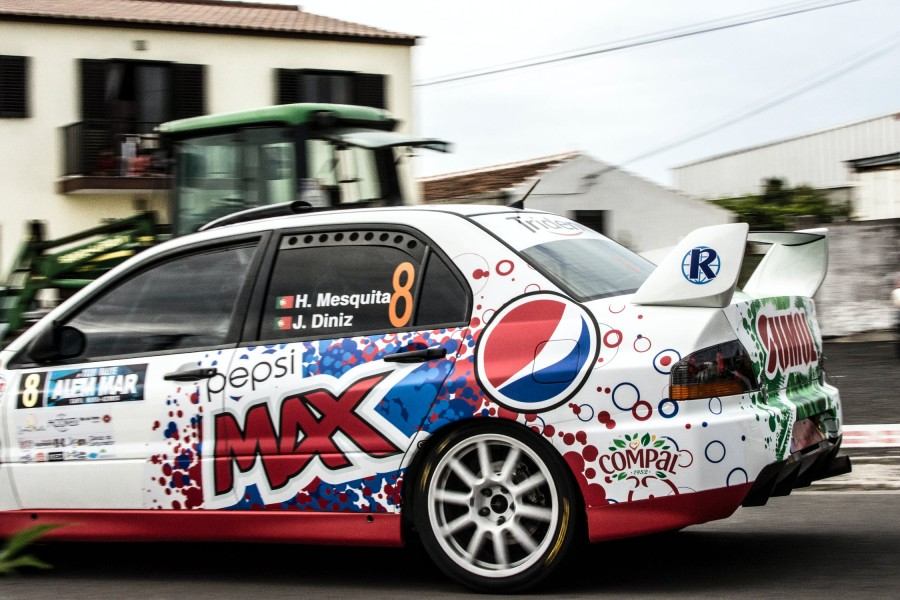 The cars used in this hobby typically range from $3,000 to $20,000. And there are also the maintenance, fuel, and racing fees to think about.
31. Archery
Did you enjoy watching TV shows like Arrow and Game of Thrones? If you find their archery interesting, you too can become an archer.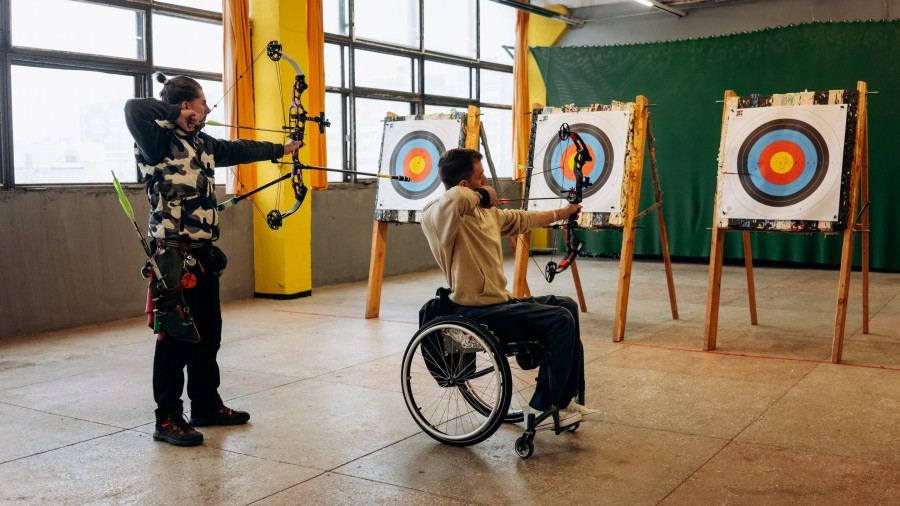 All you need to do is get a good which usually sells for around $200. And with some practice, you'll be able to hold your bow firmly and shoot your arrows with more precision.
You can choose from either getting a recurve bow or a compound one. And as you can see, compared to the other hobbies on this list, the investment is not so much: this makes it accessible to virtually everyone.
32. Investing
Investing also qualifies as a hobby when you consider that many investors derive joy in investing in small companies and watching their investments compound into significant returns.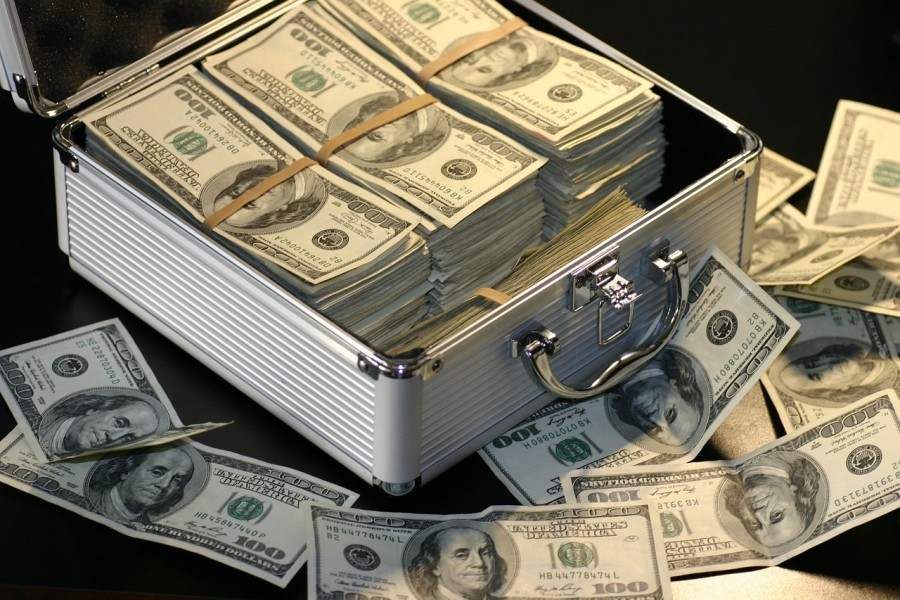 The good thing is that there's no entry fee here. You can buy some stocks or cryptocurrencies and expand your investment portfolio when you begin making profits.
However, investing is not for the poor, as it can be risky if your investment doesn't come out well.
33. Hot Air Balloon
Unlike the regular balloon you use to decorate your kids' parties, this hot air balloon is no child's hobby.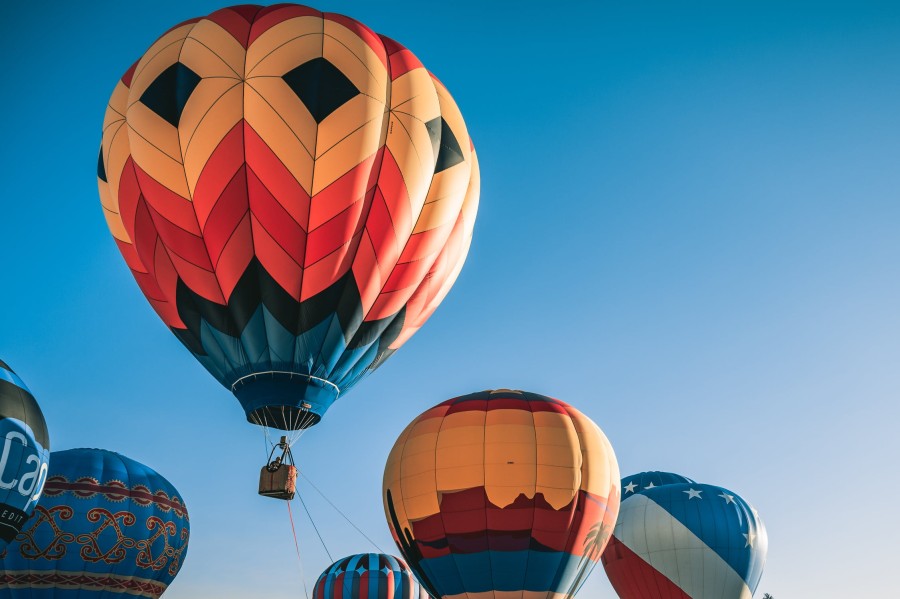 A single hot air balloon costs $45,000, and it's a travel hobby for the bold that aren't scared of heights.
Also, keep in mind that before you can enter a hot air balloon, you'll need to attend some training in a flight institute for $3,500. There's also the money you'll need to pay for the crew.
It may not be the most expensive hobby, but a hobby you're paying over $50,000 for deserves to be on the list of costly hobbies in the world.
34. Producing Music
Becoming a music producer is a rewarding hobby and career.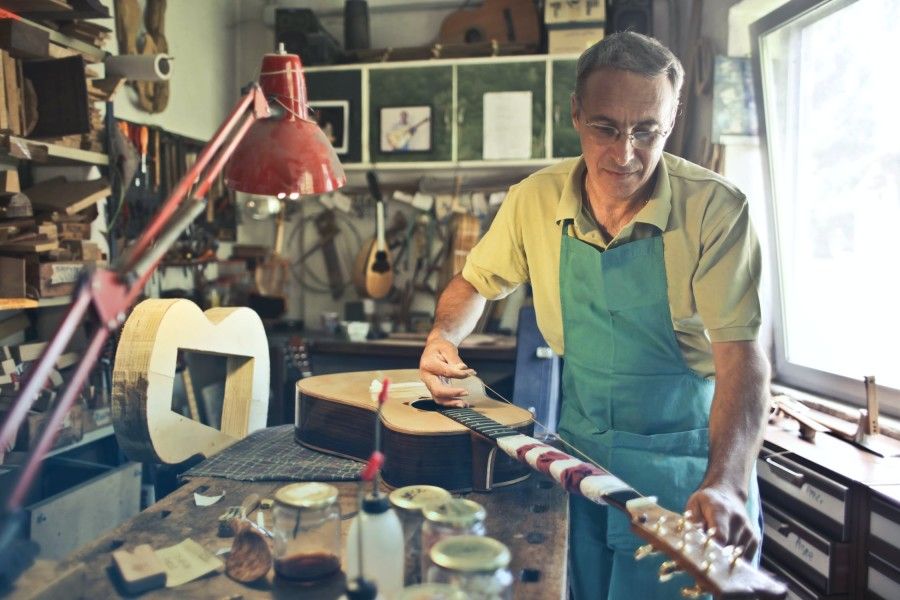 Many DJs and music producers began by playing tunes, composing songs, and then uploading the product of their hobby on social media before they got the proper attention.
If you're passionate about music, you can invest some money in learning an online music course or becoming a music producer.
However, you'll need to get some high-end electronics to begin producing music in your home studio. Building a recording booth costs less than $1,000. But if you want one made by a pro with pro-grade materials, you may have to invest upwards of $4,000.
35. Cooking
While cooking may not seem like an expensive hobby, it is.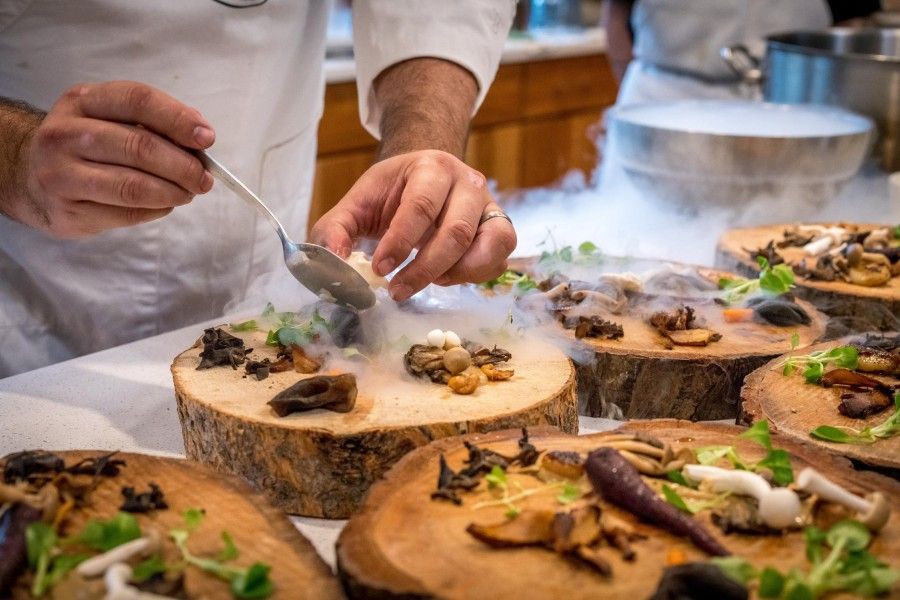 Besides cooking basic meals, it's expensive to cook special delicacies and recipes from other countries. And you'll also spend some good cash buying cookware like a Korean grill or a Japanese Damascus knife.
36. Cosplaying
Have you thought about dressing like your favorite superhero?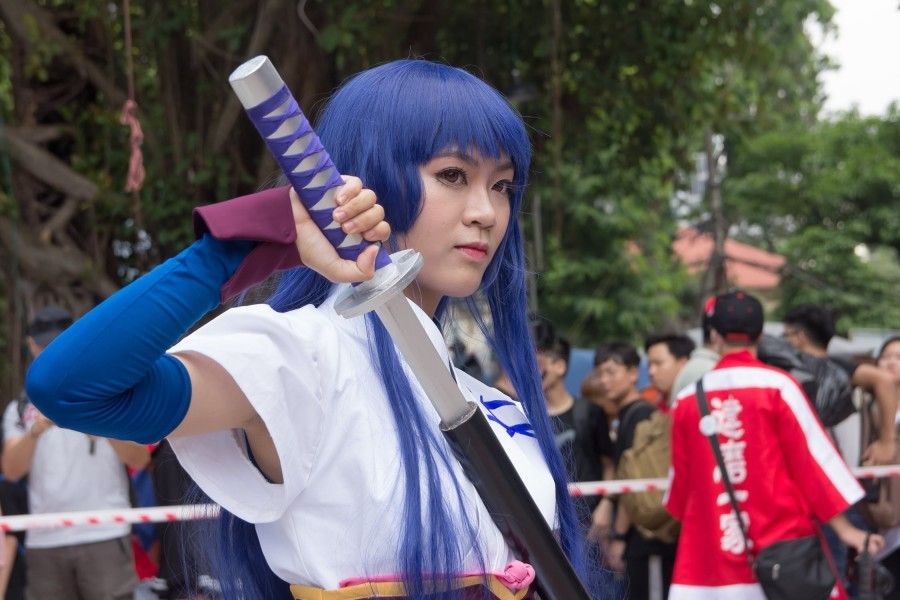 You could attend a convention where people dress up in the costumes of their favorite characters. While this can be fun, you'll have to invest a lot of time to get the exact look of your preferred character.
And you may have to spend around $1,000 on the costume and accessories.
37. Paintballing
While paintballing may not be as expensive as the other hobbies, getting a paintball gun, protective face mask, and hopper compressed air tank can cost you $200. You can also earn 1,000 paintballs for $20.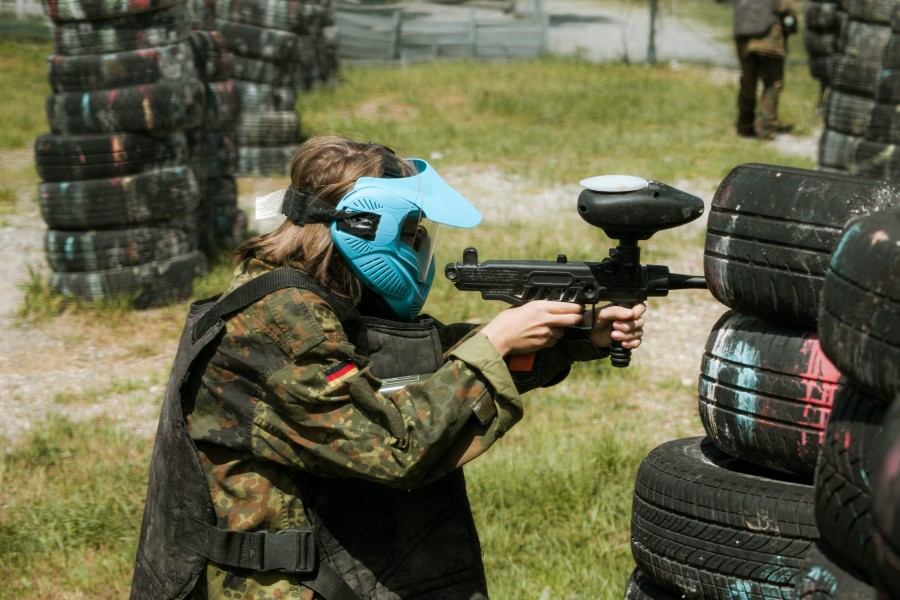 And if you want to take things a little further, you can get more protective equipment for your knees and hands. These could force out another $100 from your pocket.
38. Video Games
A PlayStation 5 console sells for $499. That's not cheap. And you'll also get several game discs to play.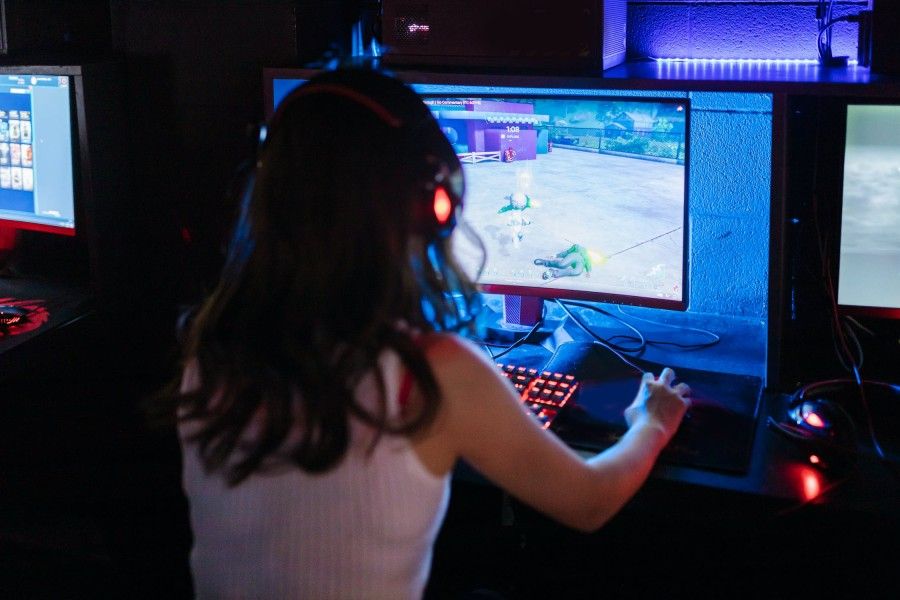 And many gaming enthusiasts have accessories like chairs and even a studio where they play games online. That means you'll have to pay the subscription fee. These aren't expensive. They can easily set you back a couple of thousands of dollars.
And even though gaming is one of the most popular hobbies, it's still quite expensive for the average Joe.
39. Sailing
If traveling the world on land appeals to you, how about seeing the world by traveling on water?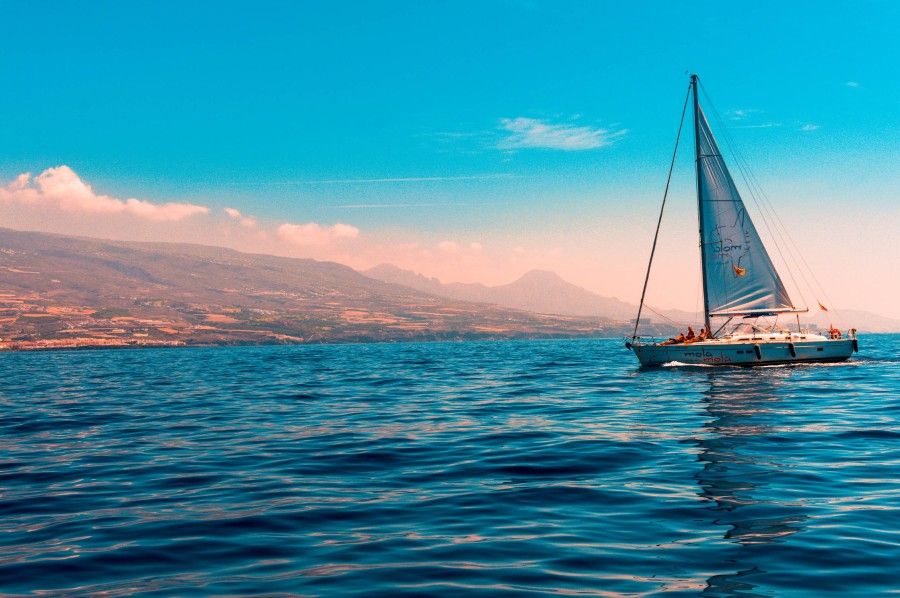 You get to experience and see the beauties of the sea that most people haven't experienced or witnessed.
The only drawback is that a new sailboat costs $80,000 to $150,000. At the same time, used ones go for $20,000 to $40,000. And there's the maintenance fee which can reach $7,000 per year.
And when you're going to another country, you'll be required to pay the visa fee and travel expenses. Hobbies like these are not for people of little means.
40. Woodworking
Woodworking used to be an activity that required little financial input.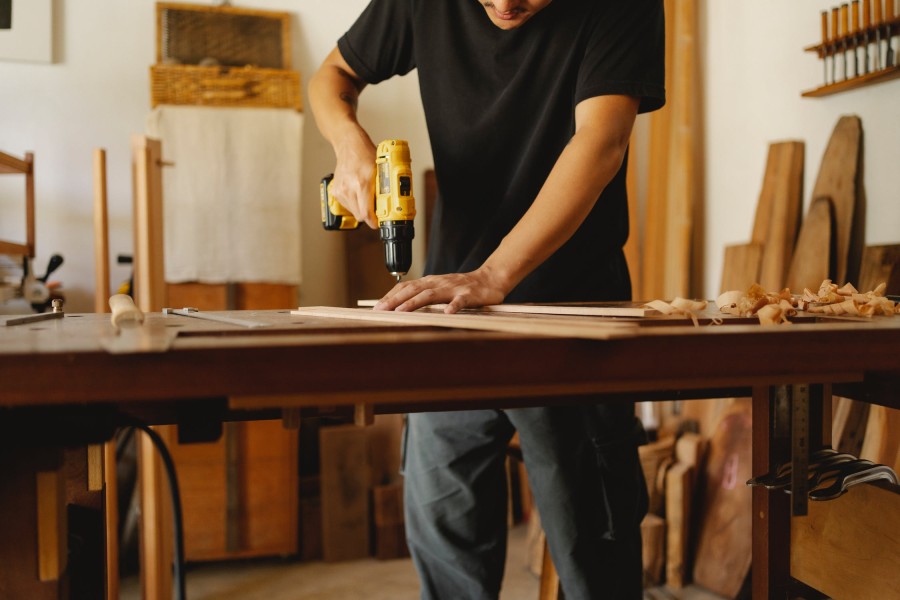 Nowadays, you'll need to invest a lot in buying expensive machinery to be more productive and accurate in your work.
You'll need equipment like power saws, sanders, lathes, etc. And these could amount to over $10,000.
But that shouldn't put you off. You can start with the essential toolkit of a power drill and hand tools that can cost $300.
So do you like building and carving? This hobby may be for you.
41. Blackjack
Blackjack is another premium gambling hobby with the potential to make you cry or smile.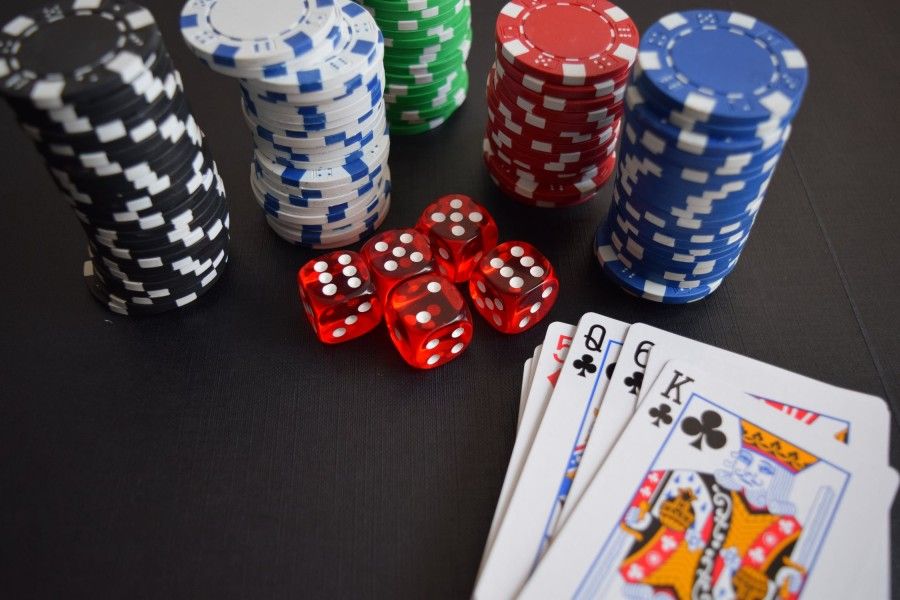 While you may need to stake a lot, don't bet any amount you're not comfortable losing. And hobbies like these are the ones you'll have to play seldom.
42. Sneaker Collecting
Sneakerheads (people who collect shoes) see shoes differently from most people.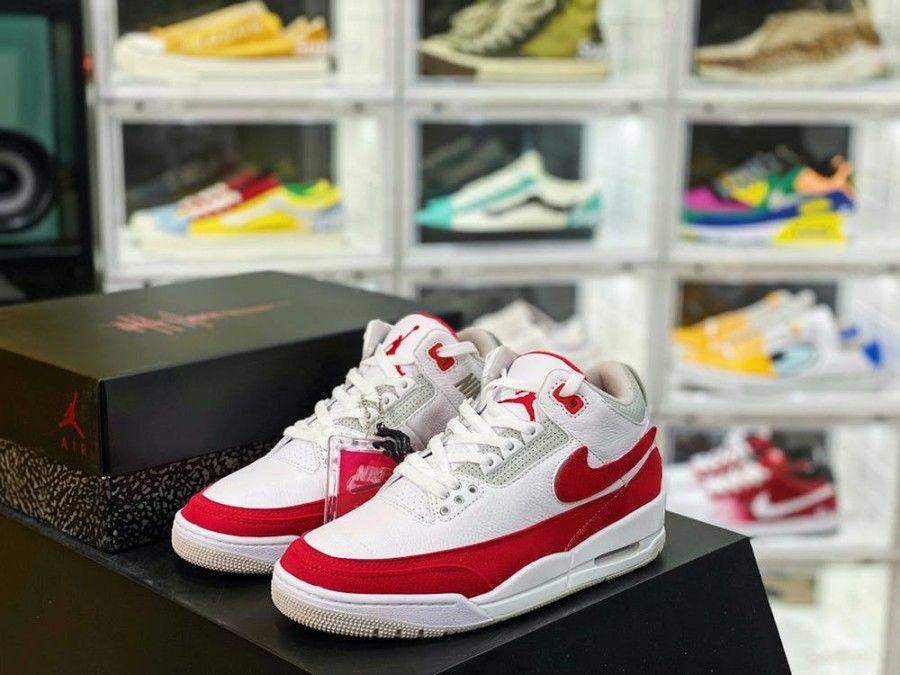 While most people see shoes as nothing but footwear, sneakerheads have an inexplicable love for shoes that they can't stop collecting these items.
And when you consider that a pair of Nike sneakers can sell for $4,000, you'll know that hobbies like this can bore a hole in your pocket if you're not buoyant.
43. Car Restoration
If you love reinventing scrap to make it functional again, you'll probably love to restore cars.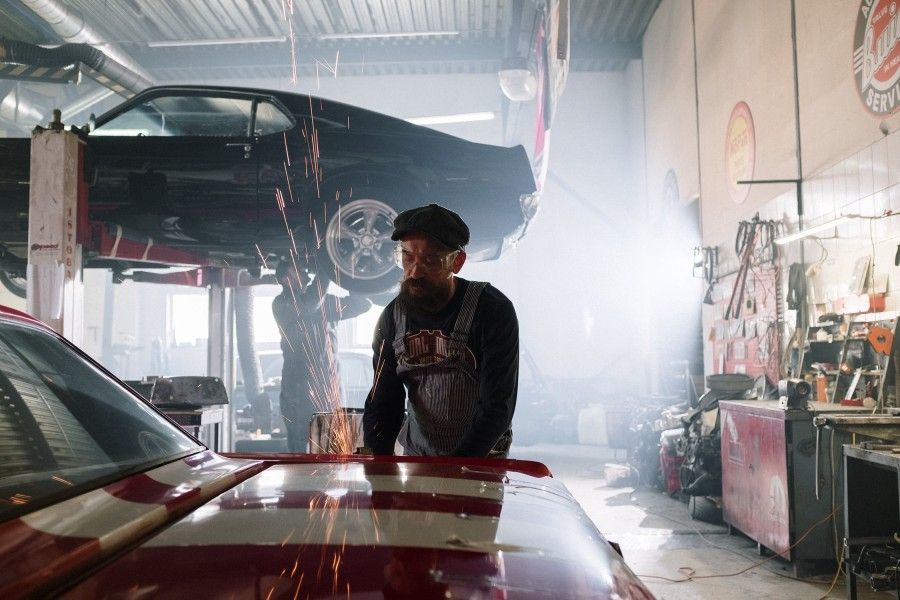 However, car restoration is costly as you can spend up to $40,000+ working on old cars. Also, keep in mind that not all restored vehicles have good resale value.
44. Motor Gliding
Motor gliding is another exciting activity in which you can fly with a fixed-wing plane that may or may not use a propulsion engine.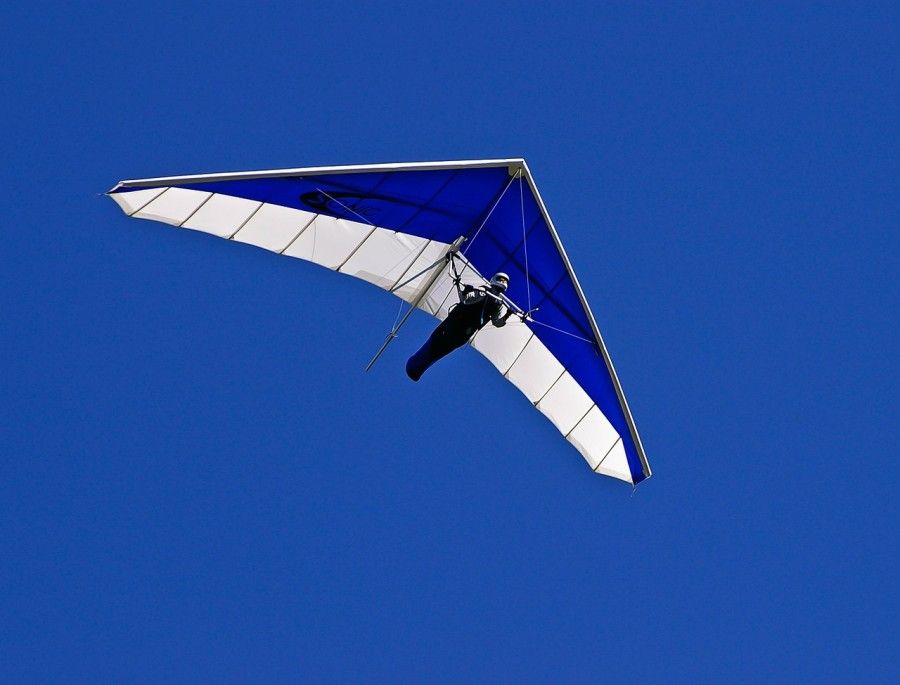 However, a motor glider can set you back a whopping $500,000. It doesn't include insurance, storage space, and lesson costs.
45. Astronomy
If you love admiring the beauty of the night sky, you may want to have a closer look at what goes up there.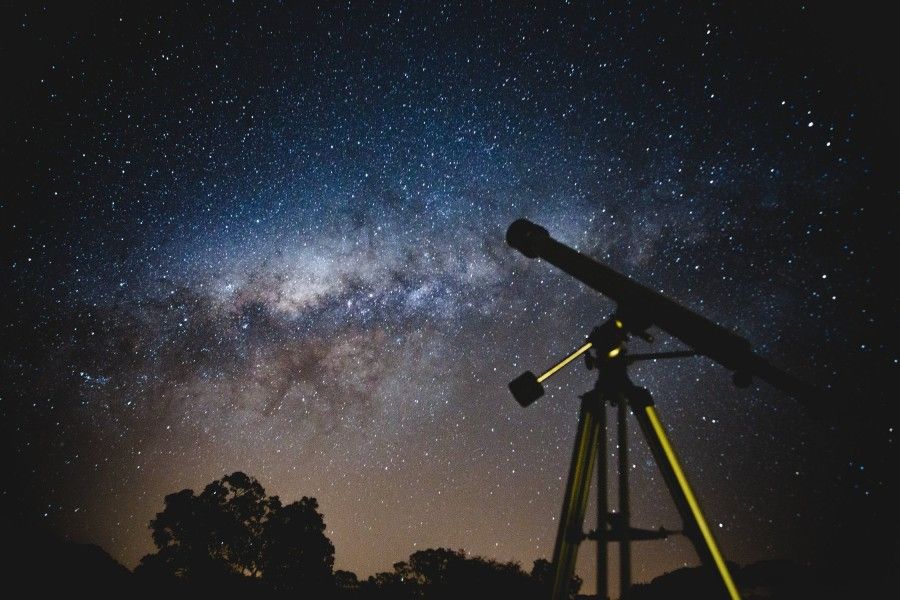 Getting a telescope will reveal in-depth detail the naked eye can't see.
However, the price for a beginner's telescope is $200. And if you want to upgrade the lenses, you could spend another $500.
Tips to Save Money on Your Expensive Hobby
While some of the expensive hobbies listed here are super expensive and beyond the average person's reach, here are some tips for enjoying your newfound expensive hobby without breaking the bank.
Rent the equipment instead of buying it
You don't need to own all the gear for hobbies like scuba diving and skiing. You can easily rent the kit you want anytime and enjoy your newfound hobby.
Buy used equipment
And if you must own gear, you can always get some of them with second-hand value.
Search for deals and discounts
And if you're someone who likes having their stuff, you can get incredible deals on sites like Groupon.
You don't need that expensive optional gear.
And some equipment is just not necessary. Don't bother splurging on them. You can always get them sometime soon.
You can borrow it sometimes.
And if you belong to a group of hobby enthusiasts, you can borrow from them. But do this with caution.
FAQs
What are the cheapest hobbies?
These are some of the most exciting and cheapest hobbies you can start today with little monetary investment;
Visiting museums
Reading
Singing your favorite songs like a professional
Blogging
Keeping pets
Learning a new language
Taking free courses with printable certificates
What are the most expensive sports to own?
The three most expensive sports in the world are;
Formula 1: This car racing sport requires a minimum investment of 1 million dollars. Most times, the racers depend on sponsorship deals to foot this bill.
Equestrian: Running on a horse is an exciting and noble sport. It could cost you around $200,000 to properly stable your horse and attend events.
Sailing: Sailing is another fun but expensive sport reserved for the super-rich. Owning a classic boat can cost millions of dollars.
Related: