Feeling bored and looking for a new hobby? Or do you just want to learn about some unusual and strange weird hobbies that'll make you go, "Oh, wow!"?
Whichever it is, we've curated 25 weird hobbies from all over the world for your viewing pleasure. Enjoy!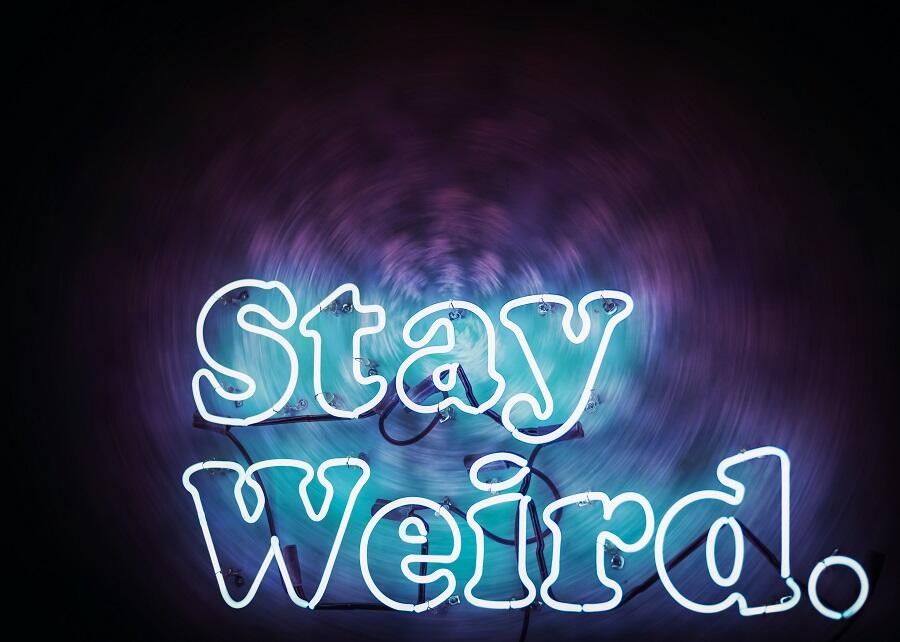 Weird Hobbies You Will Find Unusual and Strange
There's no limit to what people derive joy in doing. Below are the top 25 most unusual and weird hobbies that will shock you.
Strange Hobbies
Do you think there's no hobby that'll make your jaw drop? You'll have a rethink after seeing these strange hobbies.
1. Collecting navel fluff
You may not hear about something like this every day, but people do this (at least we know someone!).
Graham Barker from Australia has been collecting his navel fluff long before some of us were born. Since 1984, this guy's been engaging in this weird hobby. And so far, he's collected and stored nothing less than 22.1 grams of fluff from his navel.
Talk about strange hobbies that people dedicate their time to. Weird hobbies don't get any weirder!
2. News bombing
I don't know if to call this a hobby or an obsession with being famous. Whichever it is, it's one of the weirdest hobbies I've heard of.
Paul Yarrow in the UK enjoys being on the television even when the camera is not focused on him. This is what news bombing (also called news raiding) is about. It's finding the locations of live news reports and appearing in the shot as a bystander. Like how do you make such an activity a hobby?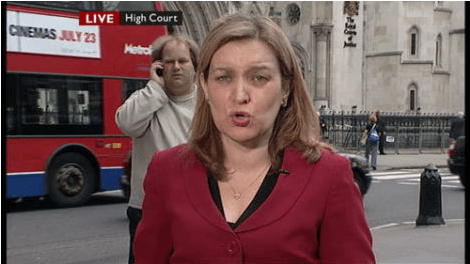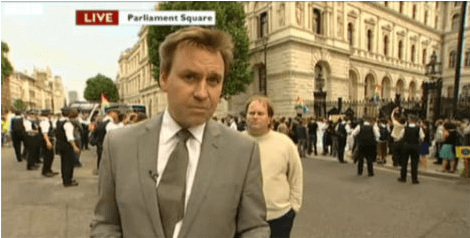 Anywho, Paul Yarrow enjoys doing this and he's "news-bombed" 100's of news reports. His aim? To prove that broadcasters only allow attractive people on TV. Weird, right?
At least, he's in the spotlight. So if you'd love to be on television, too, news raiding may just be an exciting new hobby for you.
4. Toy voyaging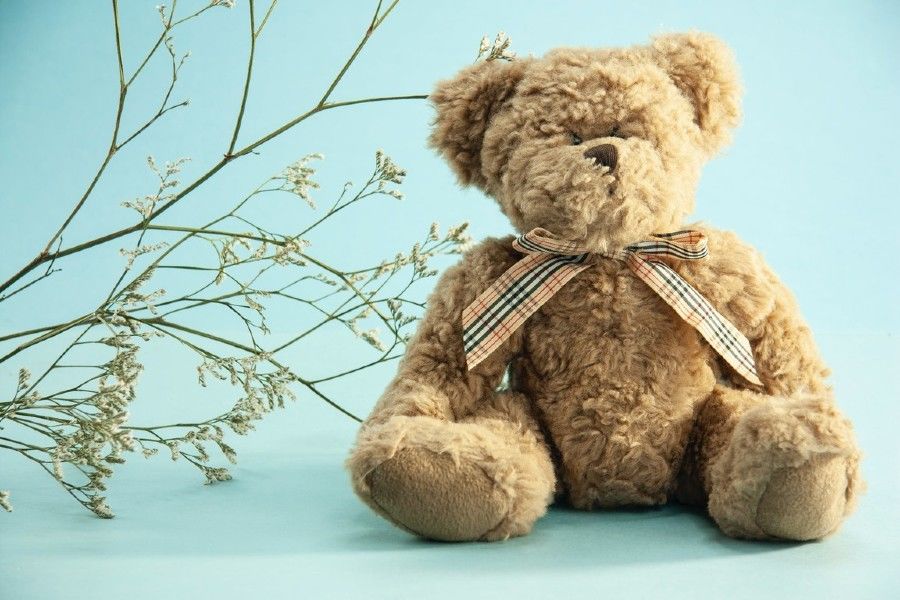 Even though toys don't have minds of their own, that doesn't mean they can't feel happiness or have a hobby of their own.
Toy voyaging is an unusual hobby that creates an adventure for your toy. With this hobby, you can send your toy on vacation and another hobbyist in any part of the world will be its host.
The interesting part is that you can get to see lots of photos of your toy while visiting popular tourist destinations and participating in activities.
Your toy's host will also write travel journals so you can get all the gist. And in turn, you can also write to your toy to tell it how much you miss it using the travel log, too.
But that's not all. You can also host another enthusiast's toy. This is a fun hobby, albeit, a weird one.
So if you're searching for new exciting hobbies, you can send your toy on exciting adventures and unleash its inner tourist. The ToyVoyagers platform makes it possible.
4. Extreme Ironing
It's really crazy the kind of weird hobbies people have, but extreme ironing is more than just a hobby. It's a competitive sport.
Extreme ironing also called EI entails ironing clothes (or something else) while engaging in an extreme sport. Some people have ironed their clothes during kayaking, rock climbing, flying in a helicopter, and even skydiving.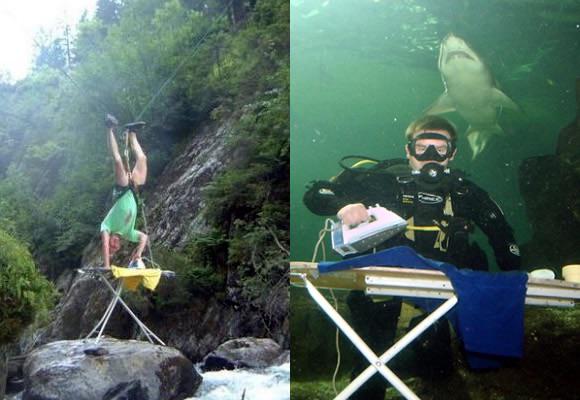 So if you're a person whose hobby is extreme sports, why don't you carry a pressing iron the next time you go about them?
5. Fork bending
If you watched the anime "The Avatar", you'll have an idea of fork bending as it's like iron bending. Interestingly, it's a real Japanese hobby and not just tricks from the movie.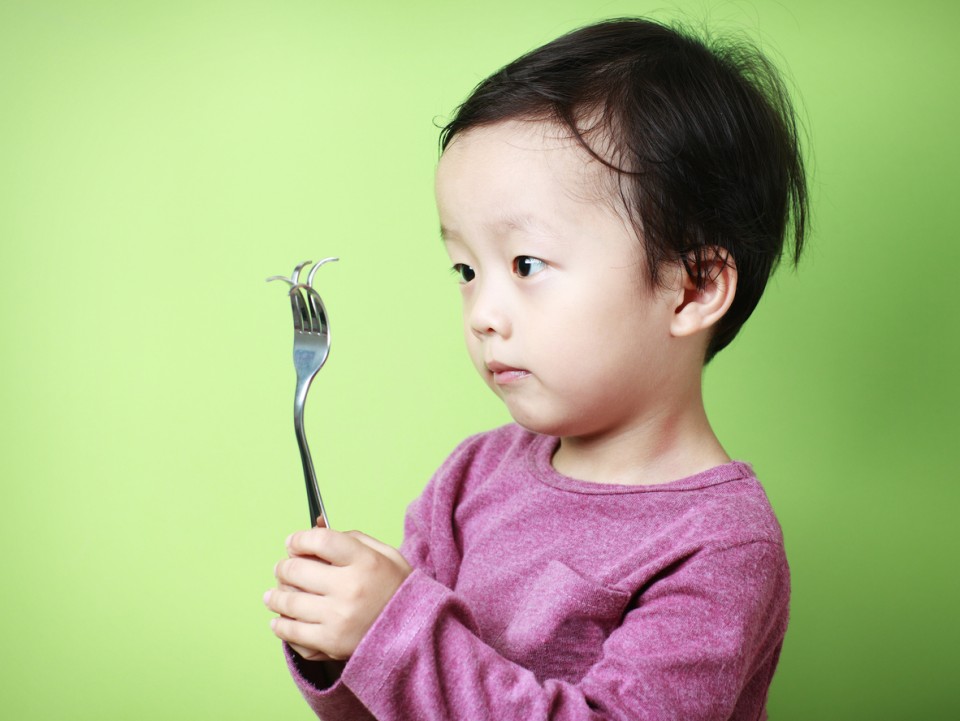 There are two ways you can do fork bending; either by concentrating and using your mind (Avatar Aang did stuff like this, remember?) or by using very minimal effort.
6. Collecting in-flight sick bags
This is another weird, and strange hobby that features on the list.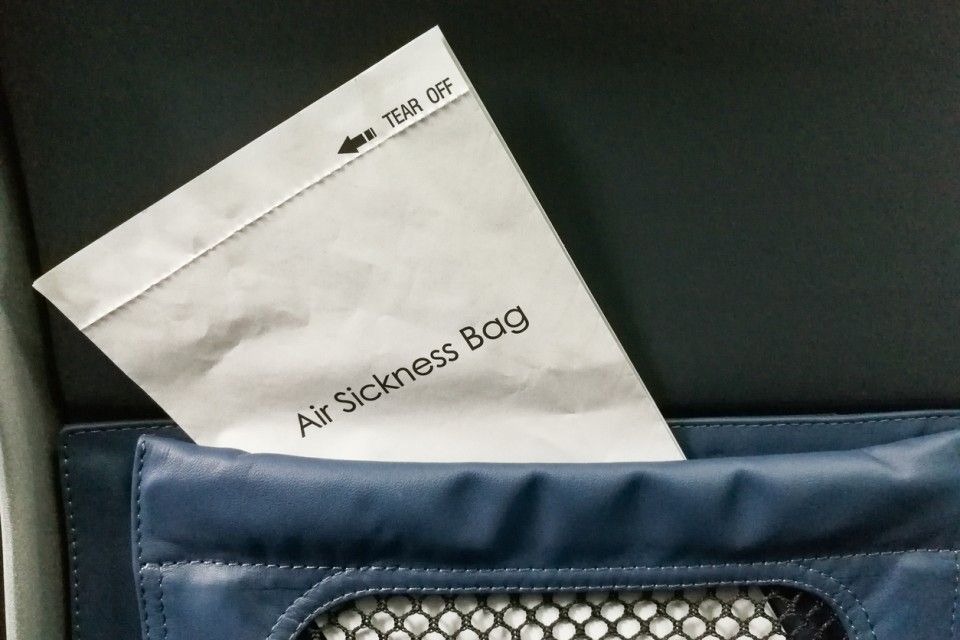 And it's so simple that it may not even qualify as a hobby. Just collect the sick bags from the flights you take and store them as your collection. That's all!
Another sick thing about this hobby is that there are sites where you can sell your sick bags so other enthusiasts "Baggists" can complete their collection. A Singaporean baggist now has a collection of 388 bags that he collected from 186 countries.
It beats me the kind of gratification he gets from this.
7. Geocaching
This is a very unique hobby in that it's different from the others on this list.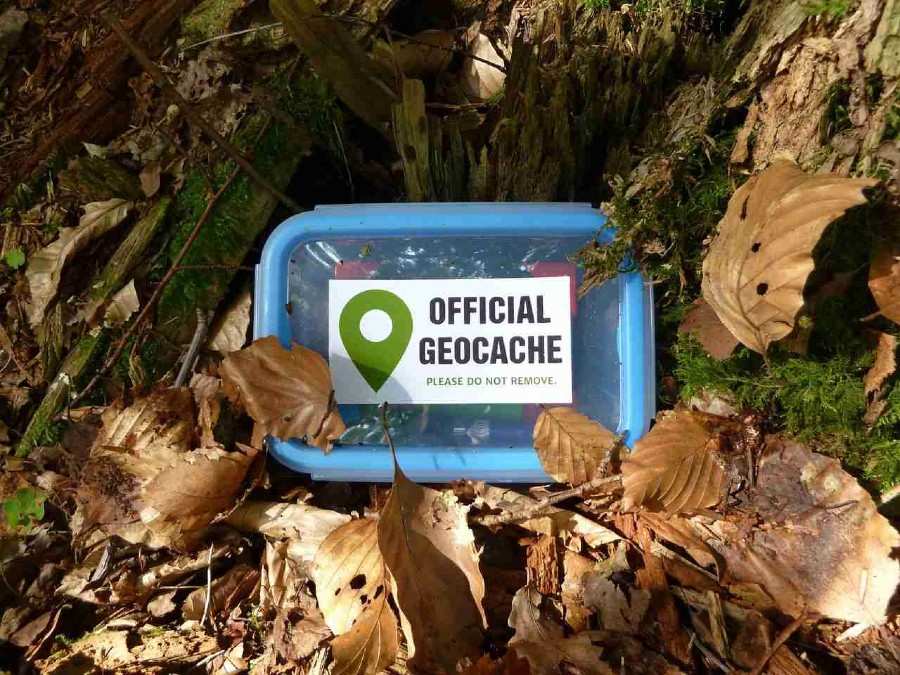 With this hobby, you can use satellites to search for treasure boxes and trinkets you can swap. You can engage in the hobby with your phone.
So if you need a social hobby other than creating videos for Instagram, Snapchat, and TikTok, try Geocaching.
Weird Hobbies Involving Animals
As if some hobbies aren't weird enough, people have taken to animals to explore more weird activities.
8. Beetle fighting
Yeah, you read that right – beetle fighting.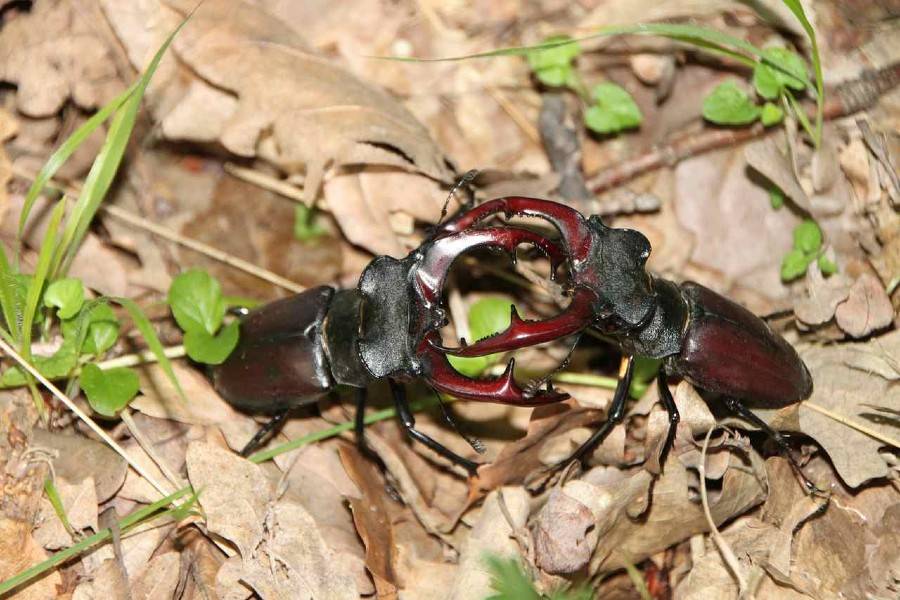 To set things straight, people don't fight with bugs in beetle fighting. Instead, they pit them against each other – beetle against beetle – in small arenas.
And what makes this hobby crazier is that lots of people see activities like this as a sport. They don't take it as a cure for boredom but as an avenue to make money.
So here's what happens: Some people choose to breed the best beetle fighters with the "potentials" of becoming champions. Fans then bet on who (more like which) is going to be the winner, and these wrestling bouts are filmed and posted online (you can check out some videos on YouTube).
It's just mind-boggling the kind of weird hobbies and interests people take up. and if you think this is a new hobby started by some kids, you're in for a shock: It's a Japanese tradition! Find out more here.
Anyhow, when next you're tired of watching John Cena and Roman Reigns, you may find beetle fighting even more fun.
9. Competitive duck herding
While some people's hobbies and interests are playing strategy games on PlayStation, some others prefer organizing ducks in a herd. And this hobby is also an active sport.
Duck herding involves hobbyists training their ducks in a herd-like they're sheep. There are also events held for this hobby in the UK. One of such events is a corporate team-building event. Here, the herders and their sheepdog will guide their flock to go around a course of obstacles.
If you love ducks, you can turn your passion into a moneymaking hobby.
10. Competitive dog grooming
If you've got fantastic (more like crazy) ideas for grooming your dog, then you'll probably love this hobby.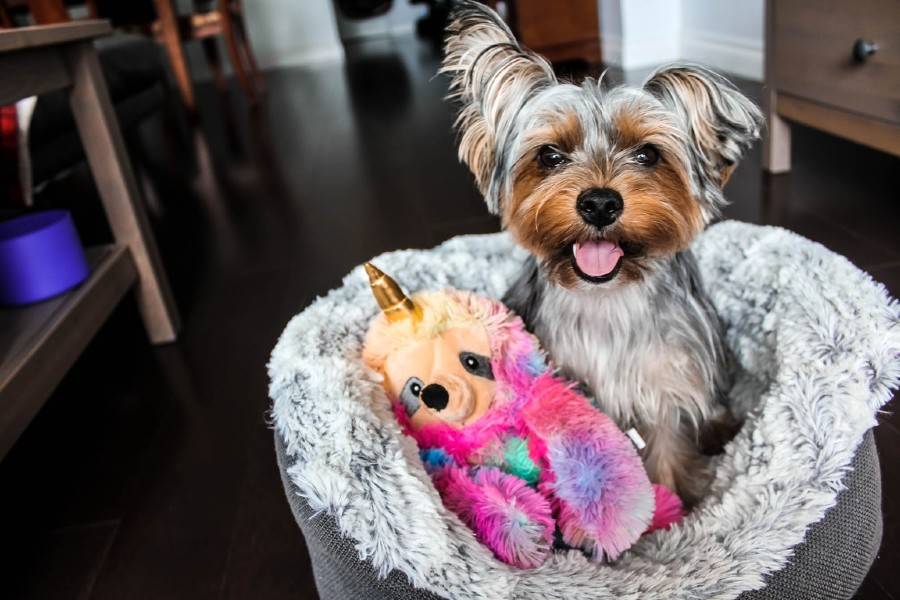 Weird hobbies like these are most popular in China, and the dog breed commonly used in the competition is a poodle.
While this hobby might not be the weirdest, it's highly rewarding. If you participate in the Competitive dog grooming event, you may be the lucky winner of $30,000.
Also, keep in mind that this takes a lot of time, so be prepared.
11. Mooing
Mooing, as you must have already guessed it right, is the hobby of doing the best impression of a cow.
Although this hobby is unique, I don't find it weird because lots of people like making different sounds or mimicking the voices of others.
What I find weird about it is that it's a competitive sport, and a 10-year old boy recently won $1,000 in Wisconsin for making the best impression of a cow.
Have you got such skill? You could be making some cool cash, too. Speaking of putting your voice to good use, check out the 15 best online singing courses.
12. Noodling
You may be surprised to see noodling among unusual hobbies involving animals. That's because it bears no relationship with cooking noodles. Instead, it means fishing in shallow water with bare hands.
Catfishes are the species commonly caught by noodlers; however, it may be a bit dangerous and you can get hurt.
13. Entomology
Entomology or bug collecting is the act of studying insects.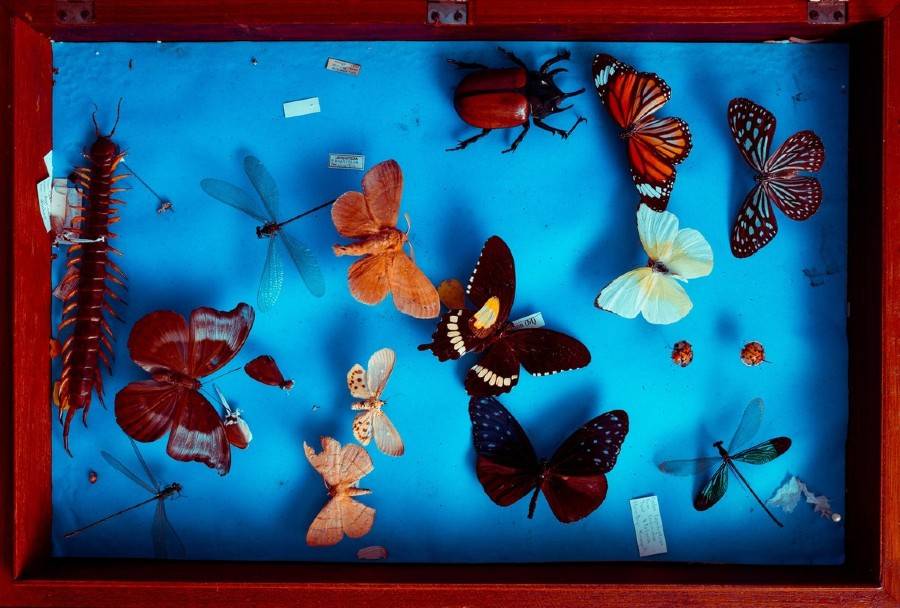 In this weird hobby type, the hobbyists have a collection of the same or different species of insects in jars.
While this may not be a very palatable hobby, it's some people's weird hobby. And one such person is Claudia Schiffer, a model with an extensive bug collection. She's so in love with bugs – especially spiders – that her clothing line's logo features a spider.
Dangerous Weird Hobbies
Are you a daredevil looking for a risky hobby? You'll find these interesting!
14. Train surfing
Train surfing has to come on top as one of the most dangerous weird hobbies in the world.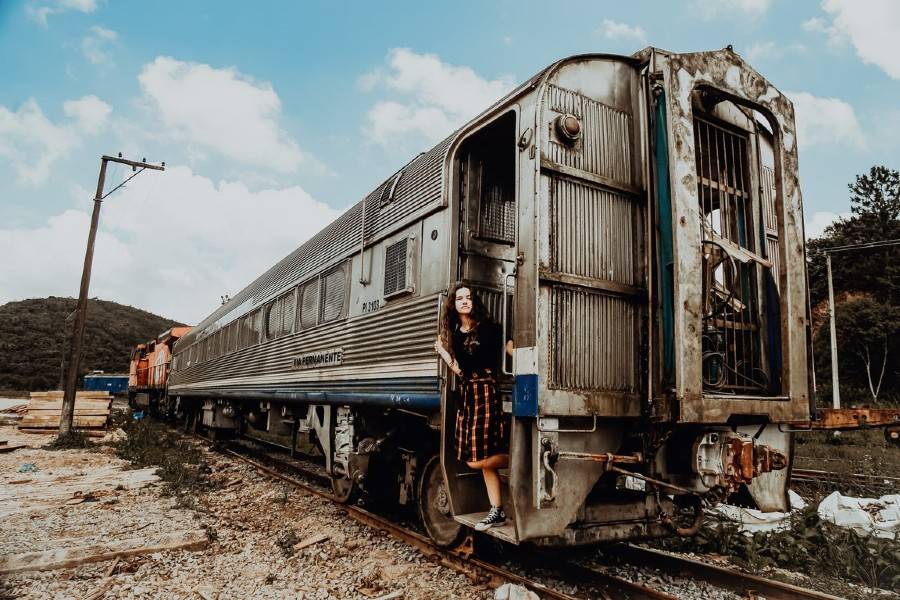 The hobby first started in Germany in the 1980s and it entails jumping out of a passenger train to hitch a ride.
Not only is this hobby scary, but it's also dangerous. And you shouldn't try this even if you consider yourself an extremist. In 2008, 40 people in Germany died trying to train surf.
So this hobby may sound adventurous, but it's a bad idea.
15. Element collecting
There's no limit to strange hobbies; not even up to the periodic table.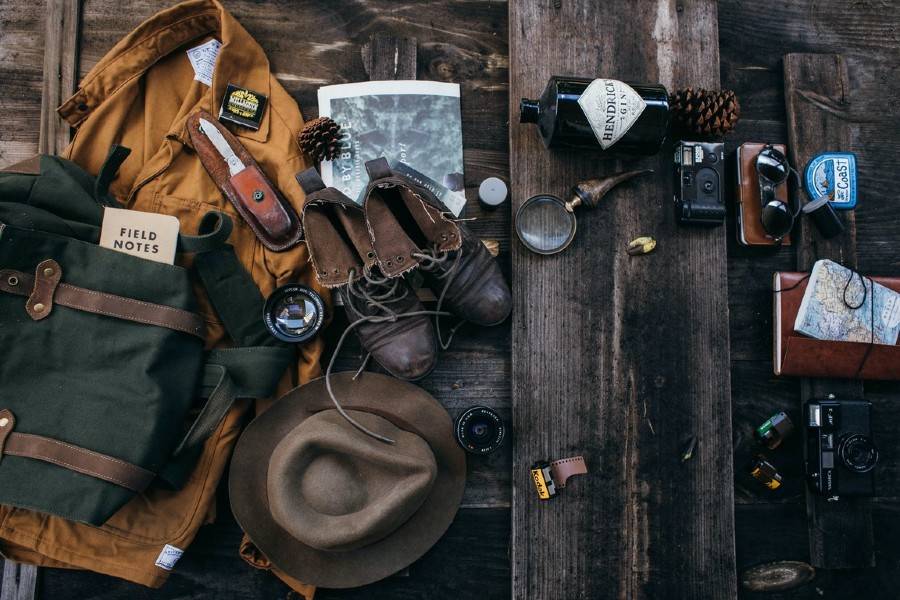 Element collecting refers to collecting chemical elements from the periodic table. So while we have art collectors, we've also got people (probable chemists) that have chemical elements in their collection. Strange, right?
The interesting part is that activities like these are quite easy for you to engage in (especially if you're a scientist). You can decide to collect the elements in a row or group instead of collecting the whole table.
But be careful not to collect radioactive, heavy, or poisonous elements. You don't want to harm yourself or those close to you with your newfound hobby.
Scary Weird Hobbies
These weird hobbies are scary. Be warned!
16. Witchcraft
When I thought I've seen it all, then I get to hear that witchcraft is some people's unusual hobby. That's more scary than strange.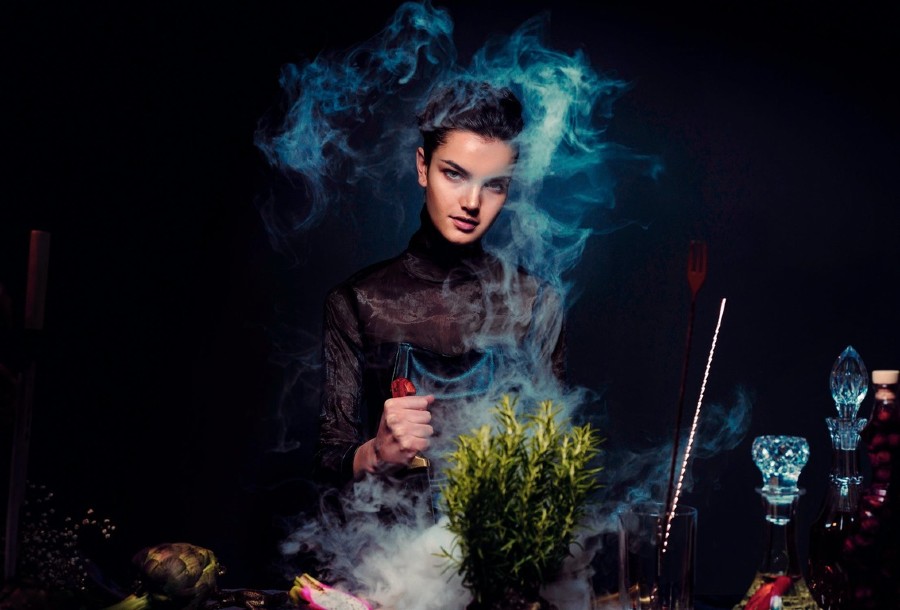 And if you think witchcraft is an unusual activity for Harry Potter fans alone, you better think twice.
Lots of people practice witchcraft, and not all use theirs for evil: so calm your uneasy nerves down. Many folks use it to prophecy and predict the future: remember Macbeth and the three witches?
Others use it to heal diseases and help others. But then there are still those that cast spells on others. Whatever you plan on using your witchcraft hobby for, just don't include this information in your CV. Because I think most employers will want to avoid the voodoo you do.
17. Creepy heads
A Redditor posted this scary image of his dad's creation. I don't know if I should call it creepy or creative. What do you think?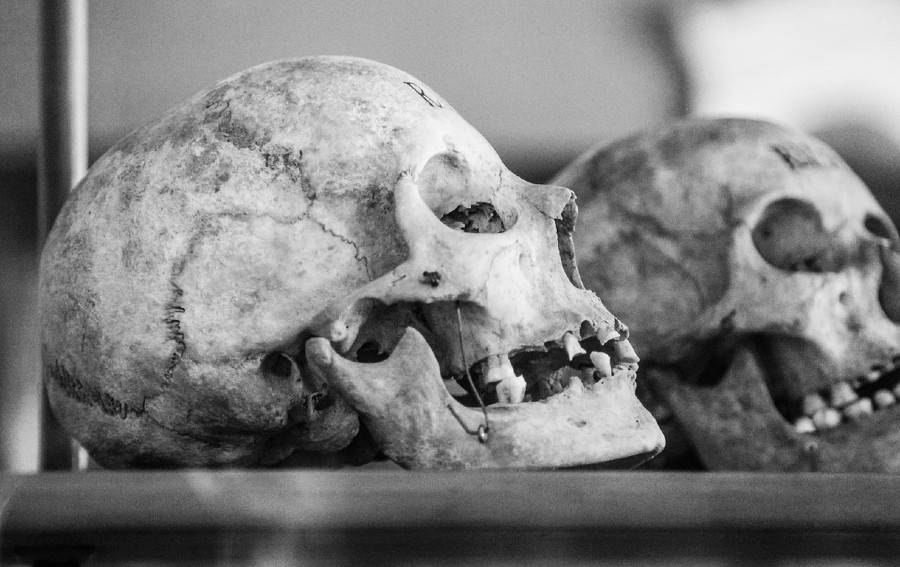 18. Ghost hunting
Yeah. Ghost hunting is not only in movies; it's one of the few weird hobbies reserved for the brave of hearts.
And if you're a fan of movies such as Ghost Busters, Haunted Mansion, and TV shows like Supernatural, then you may want to try to know if you're going to be a great ghostbuster.
If you believe in ghosts, spirits, and other paranormal stuff, your task as a ghost hunter will be to prove that paranormal activities do happen.
So you and other ghost hunting enthusiasts will investigate suspicious locations like haunted mansions and record your experiences on camera for the public.
Too scary to be your next new hobby? The next strange hobby is much more fun than scary.
19. Quidditch
Another weird hobby that will interest Harry Potter fans is quidditch. And this has become widespread in colleges and universities that it's become a sport.
Many campuses now have real-life quidditch teams playing this sport (without all the magic and flying brooms, though!).
Whether you're a college student or not, and you find weird hobbies to be more interesting than strange, then you can learn how quidditch works here.
It's not scary, except that it was adapted from a sorcery movie – Harry Potter.
Creative Weird Hobbies
These unusual hobbies are fun and for creative minds. Have fun exploring these options.
And do you love fixing nails? Become a pro nail technician with these 10 best paid and free online nail technician courses.
20. Dirt polishing
Dirt polishing, also called Hikaru Dorodango, is one of the strange hobbies that people find interesting (especially people from Japan).
Dirt polishing is polishing mud by extracting the moisture from it and repeatedly coating it with layers of natural soil. The result? It becomes a smooth ball of dirt.
If you adopt this as your hobby, you may be able to build something beautiful out of it. And while you may not be able to do something of worth with this hobby (no one can tell, actually), it could be a way of exploring your creative side.
21. Tattooing vehicles
Well, I consider drawing tattoos on vehicles a creative and fun hobby. But some people think that such activities are super weird.
Belal Khaled, a Taiwanese pensioner from Palestine loves tattooing vehicles by painting graffiti of Buddhist texts on them.
So if you've got some painting skills or you're just bored, you can decide to make some intricate paintings on the walls of your room, garage, or anywhere that's not your body. Getting a new hobby is not so difficult after all.
Want to know the top trending hobbies in the world? Check them out here.
22. Painting the largest ball of paint
Some hobbyists can go overboard with their interests.
Mike Carmichael painted a baseball with 22,894 coats of paint to create a 3500-pound paintball. This exercise that began in 1977 – long before some of us were born – has now grown to be a tourist attraction in Mike's community.
You may not be able to paint such a big ball: But if you decide to embark on this historic venture, you may want to follow Mike's rule of always applying a different color of coat to each new layer.
23. Soap carving
This is another artistic hobby, and it's one of the most creative and impressive hobbies on this list.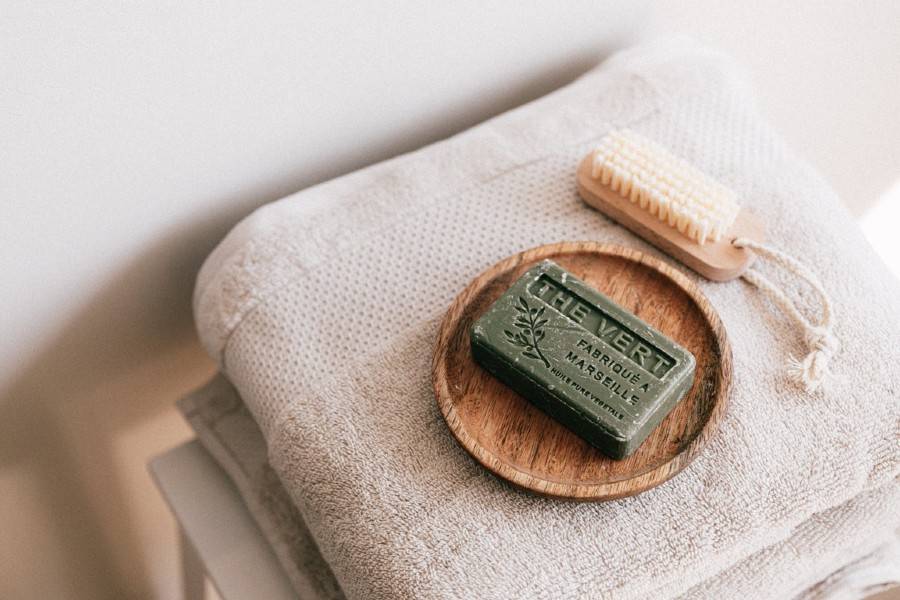 The hobby is fairly easy to do and you can get instant gratification. Soap carving involves making markings or carvings on bar soaps. The drawback is that you'll have to get some special tools and apply some techniques to make your work of art beautiful and adorable.
This hobby is common practice in Thailand, and many Thais sell their 'wares in the market. Others upload videos of their creations on social media.
24. Tree shaping
Still speaking of creative and impressive but weird hobbies, we've got tree shaping.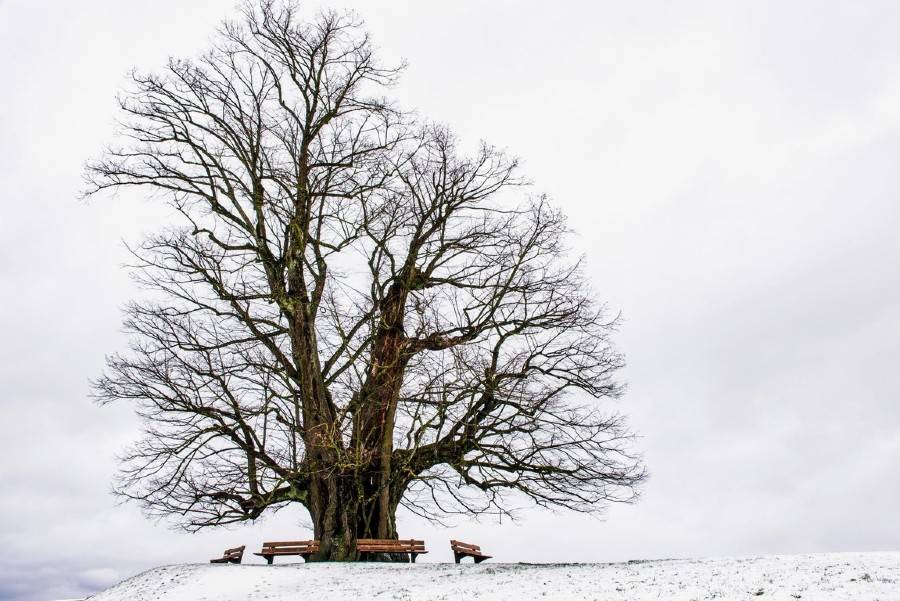 And if you're one of those people that are "patient" and "trust the process", this may just be a great hobby for you as it doesn't offer instant gratification.
Here you get to grow a living tree or other woody plants into an artistic shape. So why don't you get creative with this hobby and grow a chair or even a car instead of buying one?
25. Meme painting
On Reddit, this user shared a collection of his meme paintings and they look adorable. Such a rare talent.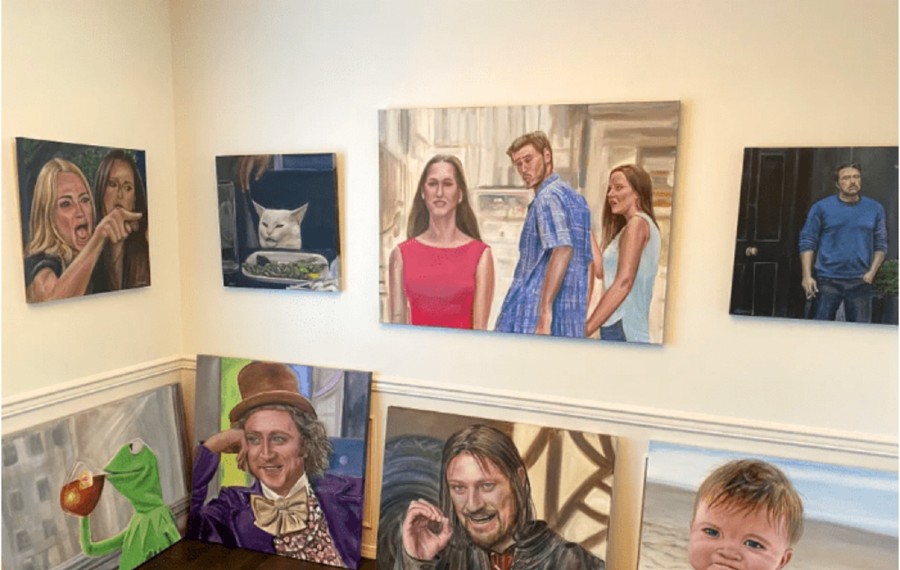 Bonus: Top 11 Strange & Weird Hobby People Have Listed on Their CV
There's no extent to the kind of unusual hobbies people love doing. And one way to know what people can do is by scanning the CV of job applicants or students. Let's see some.
Rock balancing
Bullfighting (just never show your skills to your boss or else…)
Ice cream (I wonder if licking ice cream can be a hobby)
Samurai sword collecting
Snakeskin collecting (employers, will you hire the person with this hobby?)
Handcuff collecting (I find this hobby very strange and disturbing)
Palm reading (I hope your prediction is accurate because if you predict I'll become a billionaire and I don't, you wouldn't want to see my other side).
Time travel (before you make this your hobby, make sure you know your way back here).
Ferret racing
Frog dissections (when I thought I had seen it all).
Planking
Crash dieting
No matter what you do, don't add any of these weird hobbies and interests to your CV.
FAQs
What are some interesting hobbies?
Here's a list of 10 interesting hobbies to spice up your life and make you become a more interesting person.
Cooking international recipes.
Upcycling your old unused wares. Draw inspiration from this creative work.
Learning martial arts to build your self-confidence and mental health.
Planning adventure vacations.
Get a digital camera and take high-definition photographs.
Going to concerts and festivals.
Learning to play a musical instrument or sing like a professional.
Homebrewing beer.
Learning to edit and proofread texts and practice journaling.
Start tasting wine and become a wine connoisseur
What are some boring hobbies?
Some of the most boring hobbies in the world are;
Jigsaw puzzle
Knitting
Astrology
Stamp collecting
Trainspotting
Conclusion
These weird hobbies have shown us the surprising activities people are fascinated with.
Many of these strange hobbies are risky. So if you're searching for new, interesting hobbies, here are the most popular hobbies in the world that are worth trying out.
And if your introverted side is keeping you from having fun, here are the best hobbies for introverts.
Related: