Hobbies are not just a form of entertainment; they're also great for igniting our creativity and discovering some of our hidden talents.
So if you find yourself getting stuck with work or other issues, and you're looking for some exciting activities to spice up your life, this article is for you.
We've put together a list of the 40 most popular hobbies in the world for you to unwind in your pastime.
So sit tight as we explore the common hobbies adults love and that you can try out in your free time.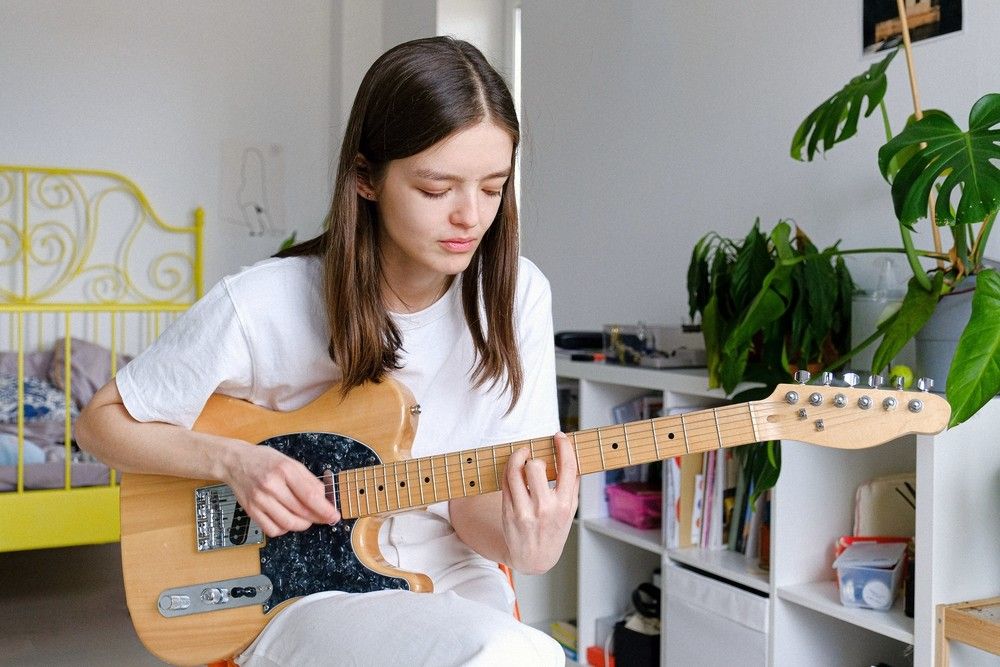 40 Most Popular Hobbies in the World
1. Reading
Reading is one of the most popular hobbies across many cultures. It's not only a fun activity; it's also a way of improving yourself.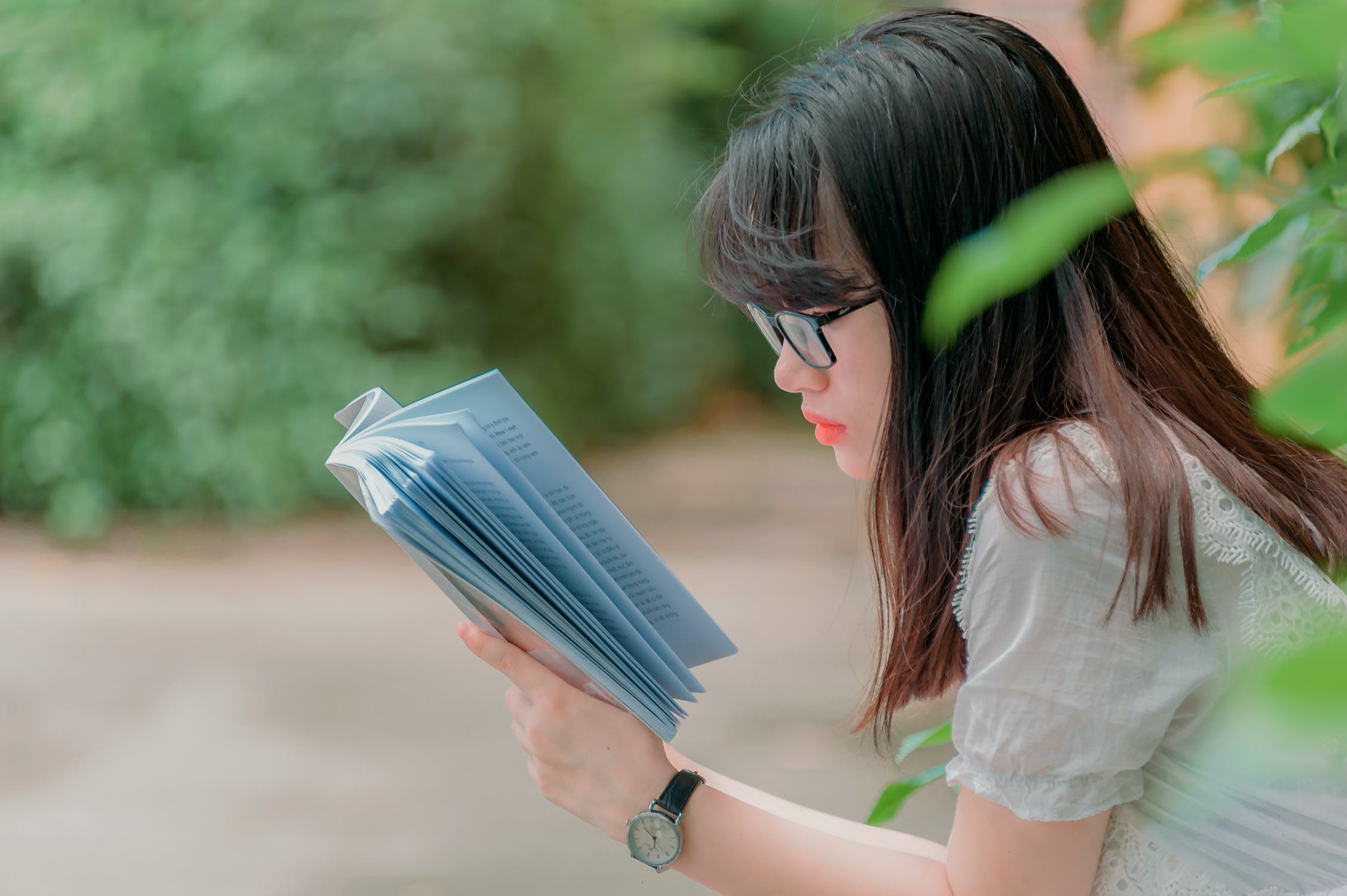 Whether you read to get information or be entertained, there's undoubtedly a book for you as you've got a variety of genres to choose from.
Another thing that makes reading a book an exciting hobby is that you don't require any special gear compared to most other hobbies. Simply head to your local library or download some PDFs or Kindle files.
And if you're looking to connect with new people or share your reviews, you can join a book club. And the best part about making reading your hobby is that you can have fun anywhere!
2. Dancing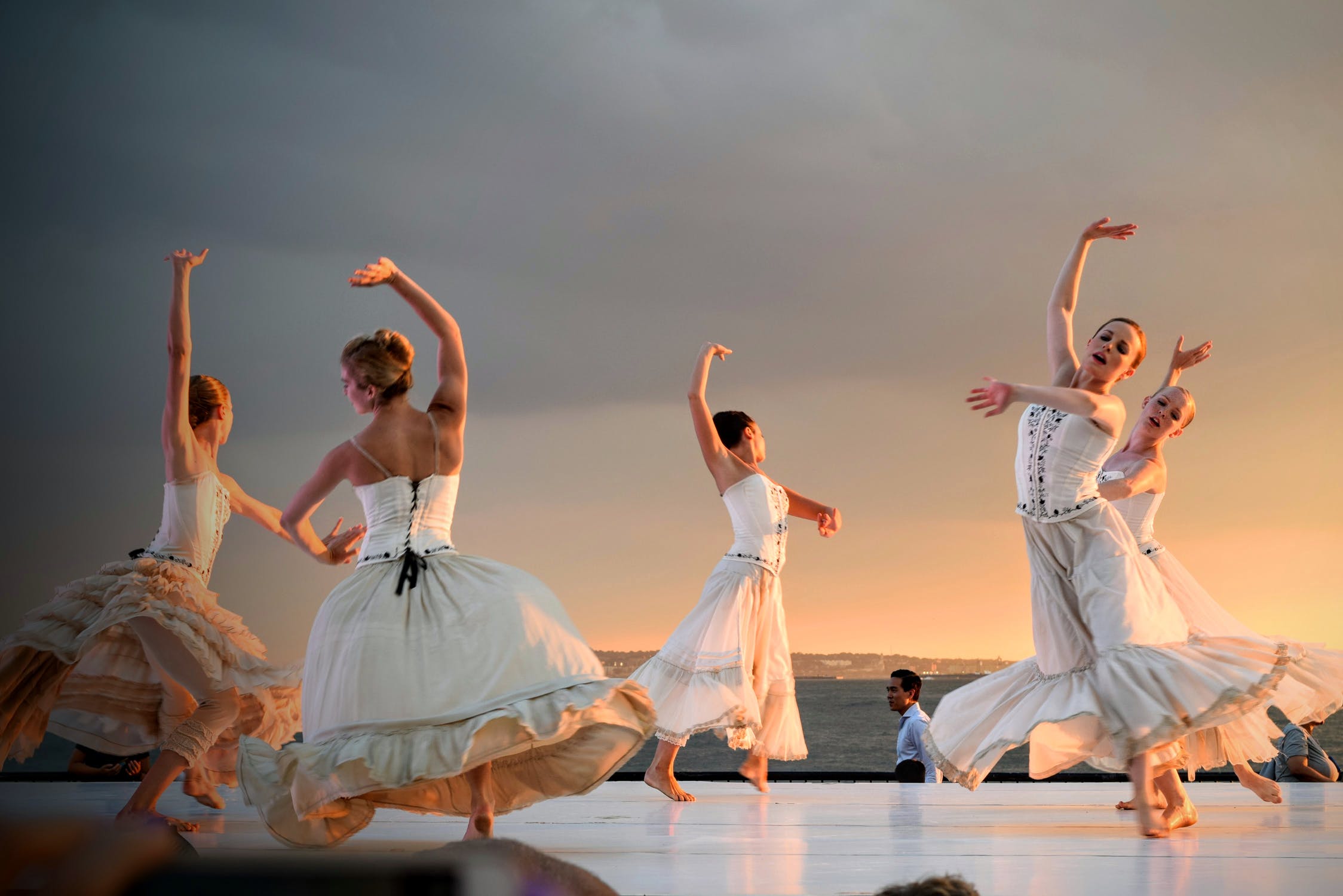 Almost everyone loves dancing (even when some of us are terrible dancers).
Just put some music on and let your body feel and move to the beat. No wonder dancing is one of the most popular hobbies today.
Another thing is, you get loads of genres to choose from when it comes to dancing.
Dancing can help you improve your flexibility and mobility. As a physical activity, it's also an excellent way to let off excess energy and steam. Plus, it's an enjoyable form of exercise.
You can simply have fun dancing around your living room or take it up a notch by joining a dance studio. Or if you're not a great dancer like me, you can take some online dancing courses.
3. Watching TV Shows and Movies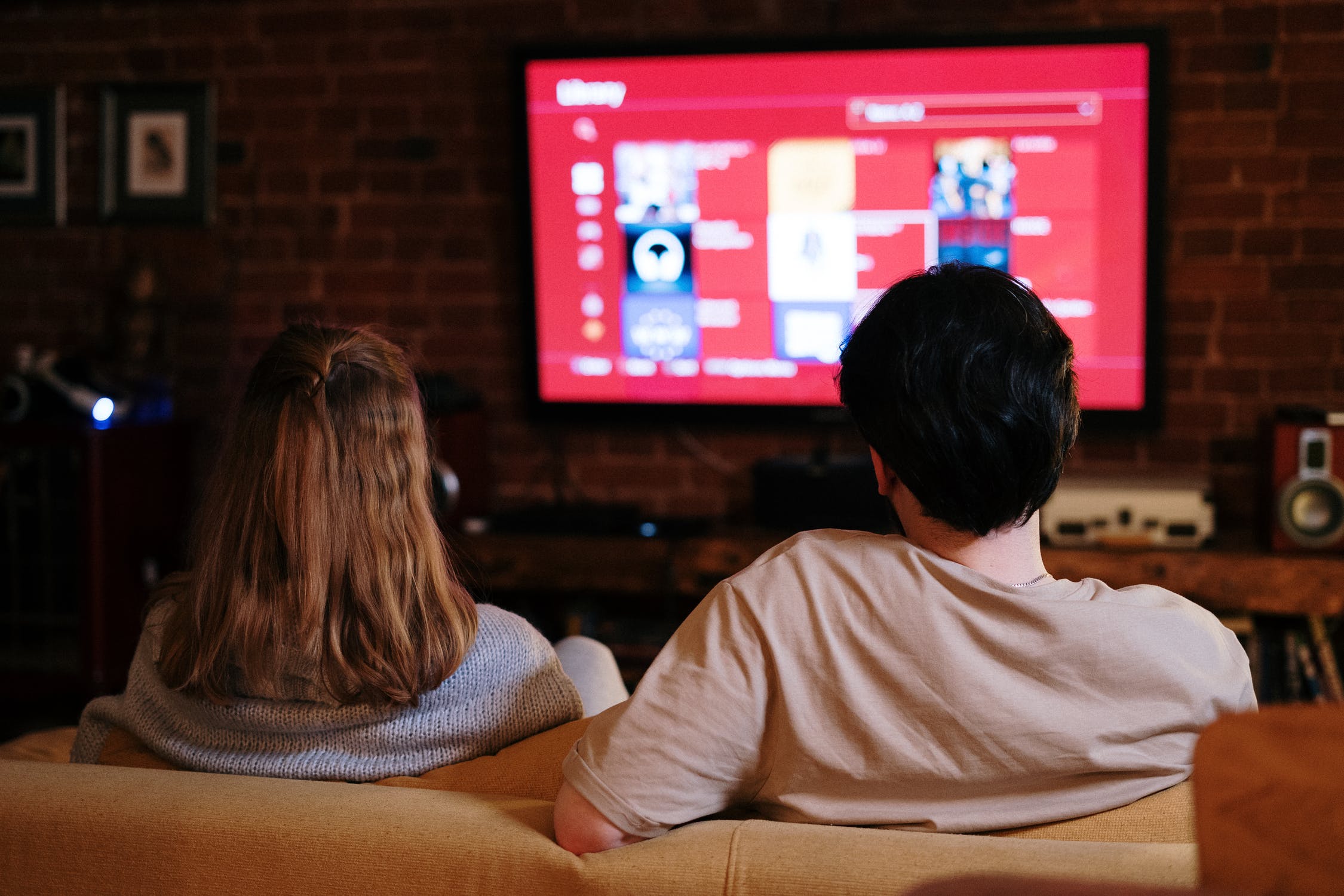 If you're taking a break from work and you don't feel like engaging in any physical activity or something too intellectual, staying home still doesn't have to be boring.
It may just be the perfect time to binge-watch all your favorite tv shows and movies. Thanks to Netflix and Hulu, you don't have to step on any brakes.
Get comfy, grab a bucket of popcorn, and binge it.
4.
Collecting Antiques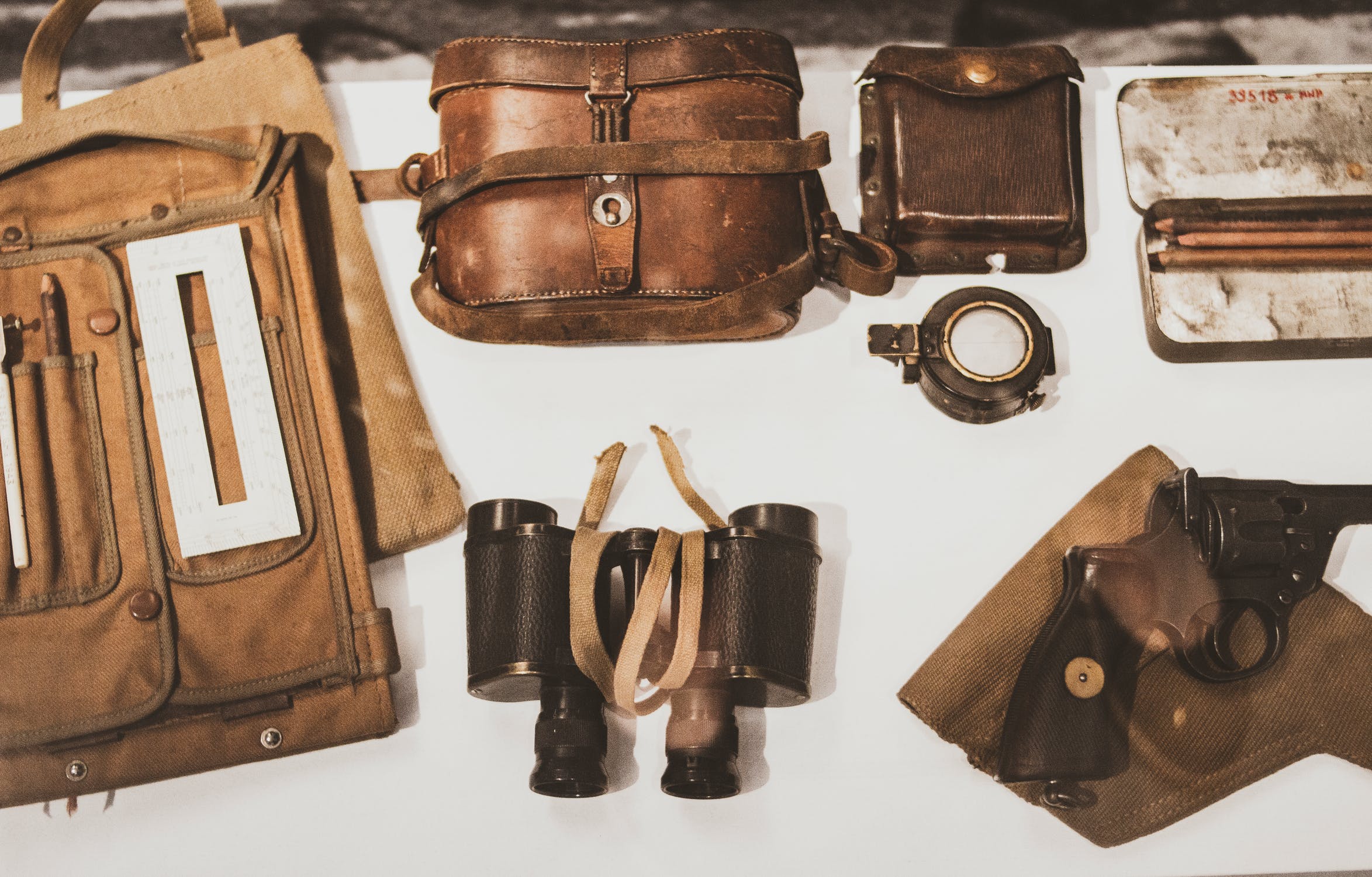 Collecting antiques has become a passionate hobby for lots of people. As a result, more people around the world are starting to appreciate old and quality items.
If you have an eye for tasteful décor, collecting antiques may be for you. The older, the better—wine agrees. Plus, you never know what treasure and years of stories you may find, right?
You can also make a hobby out of refurbishing and renewing old furniture.
5. Pottery
Pottery can seem overwhelming at first, but you'll find it a truly fascinating hobby. Depending on the materials you decide to invest in, it can also be an expensive hobby, but you'll find it rewarding.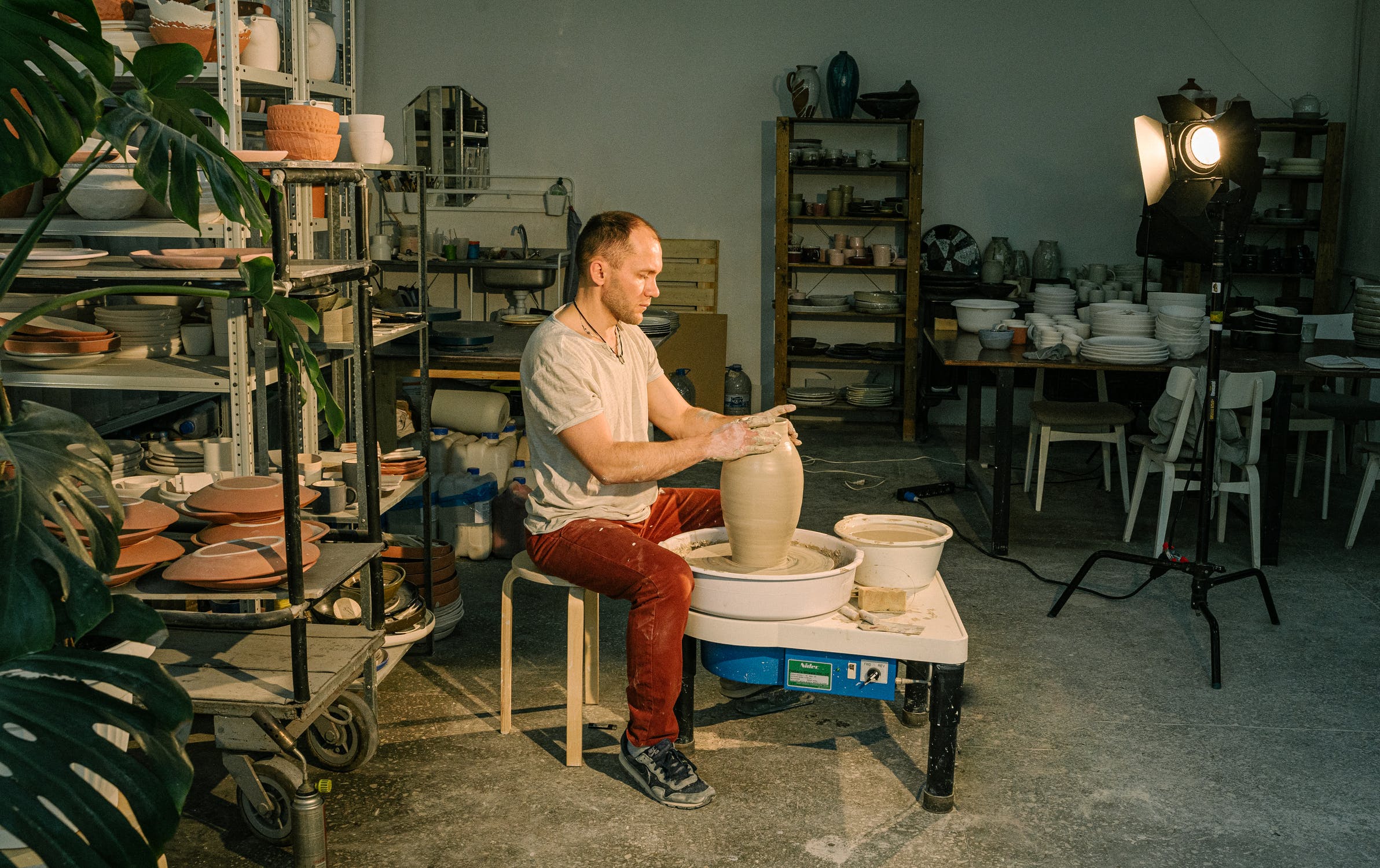 And if you're unsure of where to start from, you may need to check out your local pottery studio and possibly sign up for classes.
The basic tools you'll need are a kiln, potter's wheel, shaping tools, and brushes.
One of the interesting things about taking up pottery as a hobby is that you don't just get a chance to be creative for the sake of it, you'll produce useful pottery. And redecorating comes within the territory.
You might even turn your hobby into a steady paycheck.
6. Painting
No hobby list is complete without painting on it. Painting allows you to be creative, relaxed, and expressive.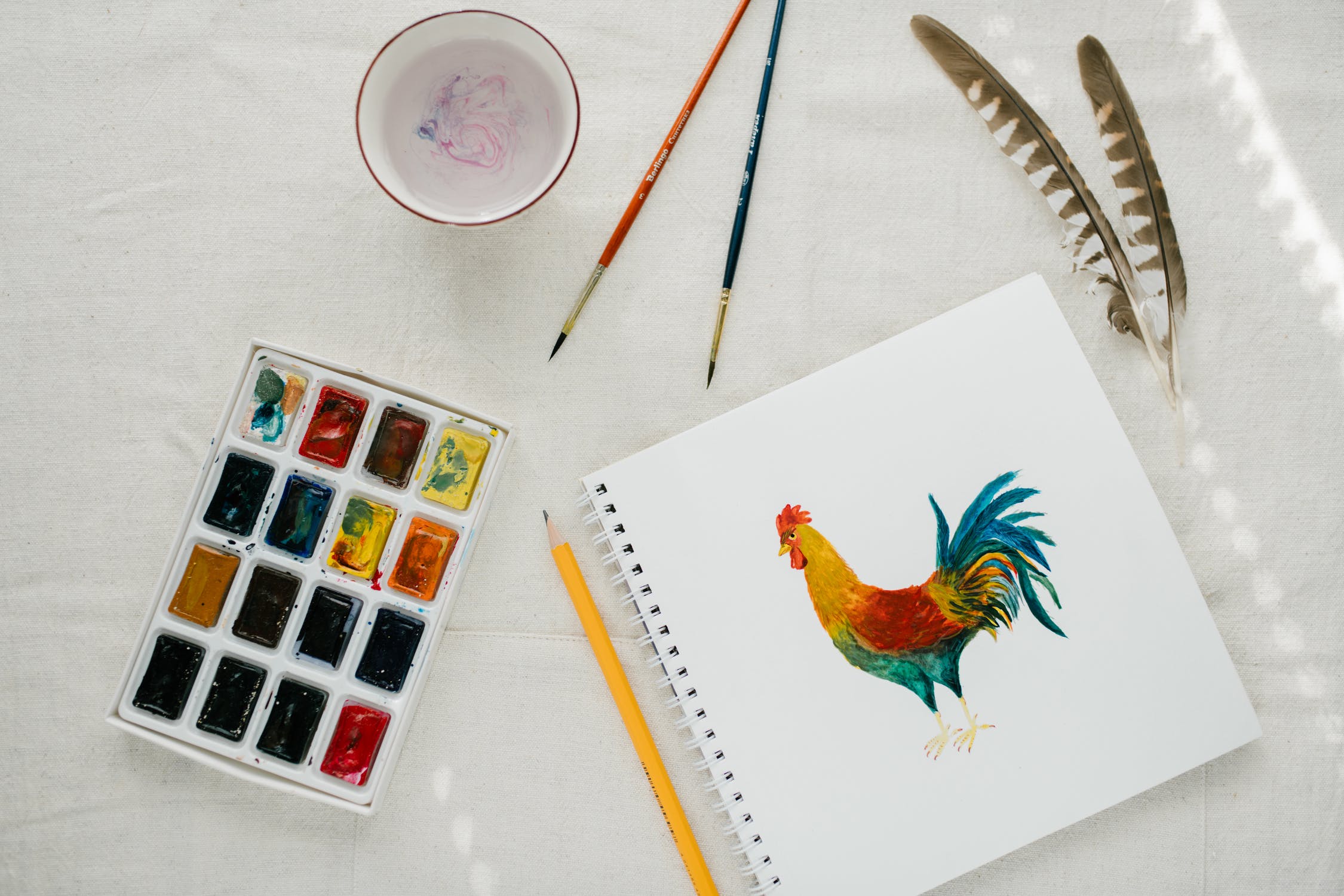 Simply walk down to any art supply store, buy some paints and brushes and you're good to go.
You don't have to be a Pablo Picasso—start simple and paint whatever comes to your mind. What could be more therapeutic? You can decide to paint on an easel or go fun wild with murals— your choice.
7. Learning to Play a Musical Instrument
Music is one of the things known to reduce stress levels significantly, improve your mood, and lessen anxiety.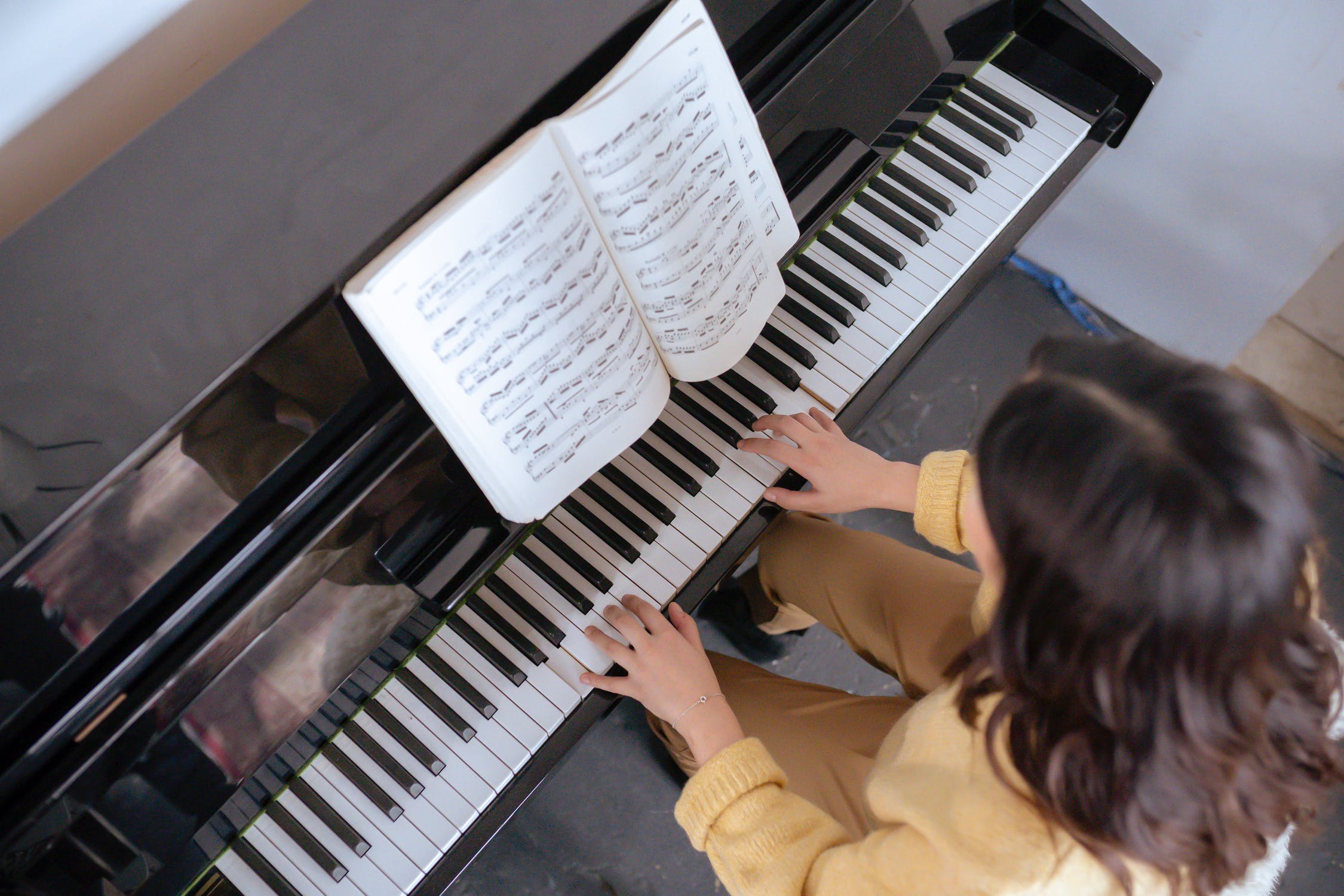 Take your passion for music to a new level by learning to play an instrument. There are tons to choose from— the violin, recorder, piano, drum, guitar, saxophone, flute, and more.
Whatever instrument you decide to pick, you'll be more confident, patient, creative, smarter, and proud of yourself for making good music at the end of the day.
And if you're really serious about honing your singing skills, check out the best online singing courses we've put together for you.
8. Keeping a Garden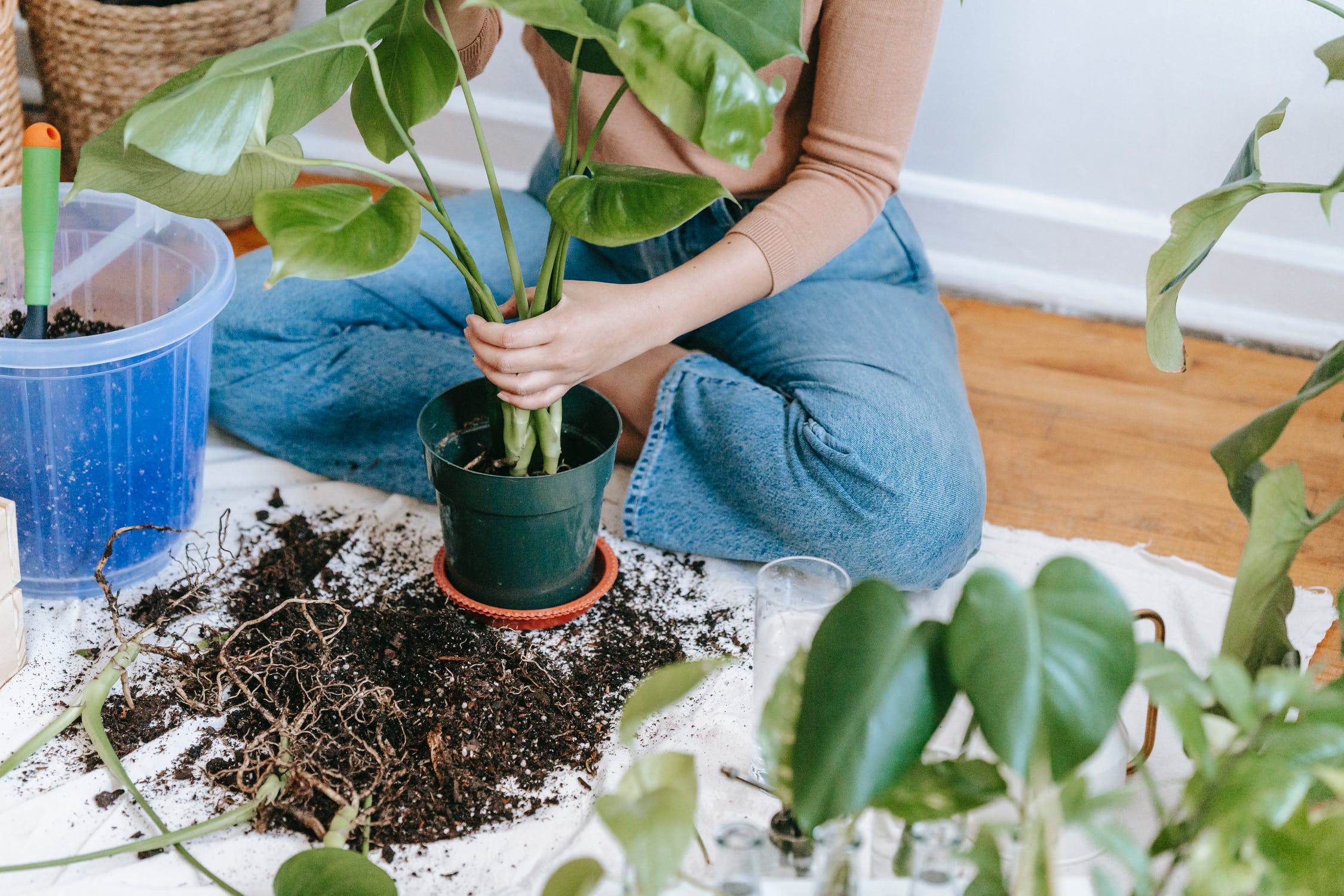 Gardening is one of the most popular hobbies that is truly rewarding. Think of avoiding crowded shopping centers and still having a fresh supply of vegetables all year long.
You could start with a few pots and herbs by your window sill or take it all the way to your backyard if you have one.
And gardening doesn't have to be expensive or too technical; you can take an online course for a head start. You might also be interested in joining a community gardening— it's a great meet cue and it'll help you sharpen your gardening skills.
9. Playing Card games
All you need is a deck of playing cards and a group of friends.
Making a hobby out of playing cards is an effective way to ease stress and spend quality time with your family. Playing card games is also a way to get your mind in a bit of a competitive mode and exercise it.
10. Board Gaming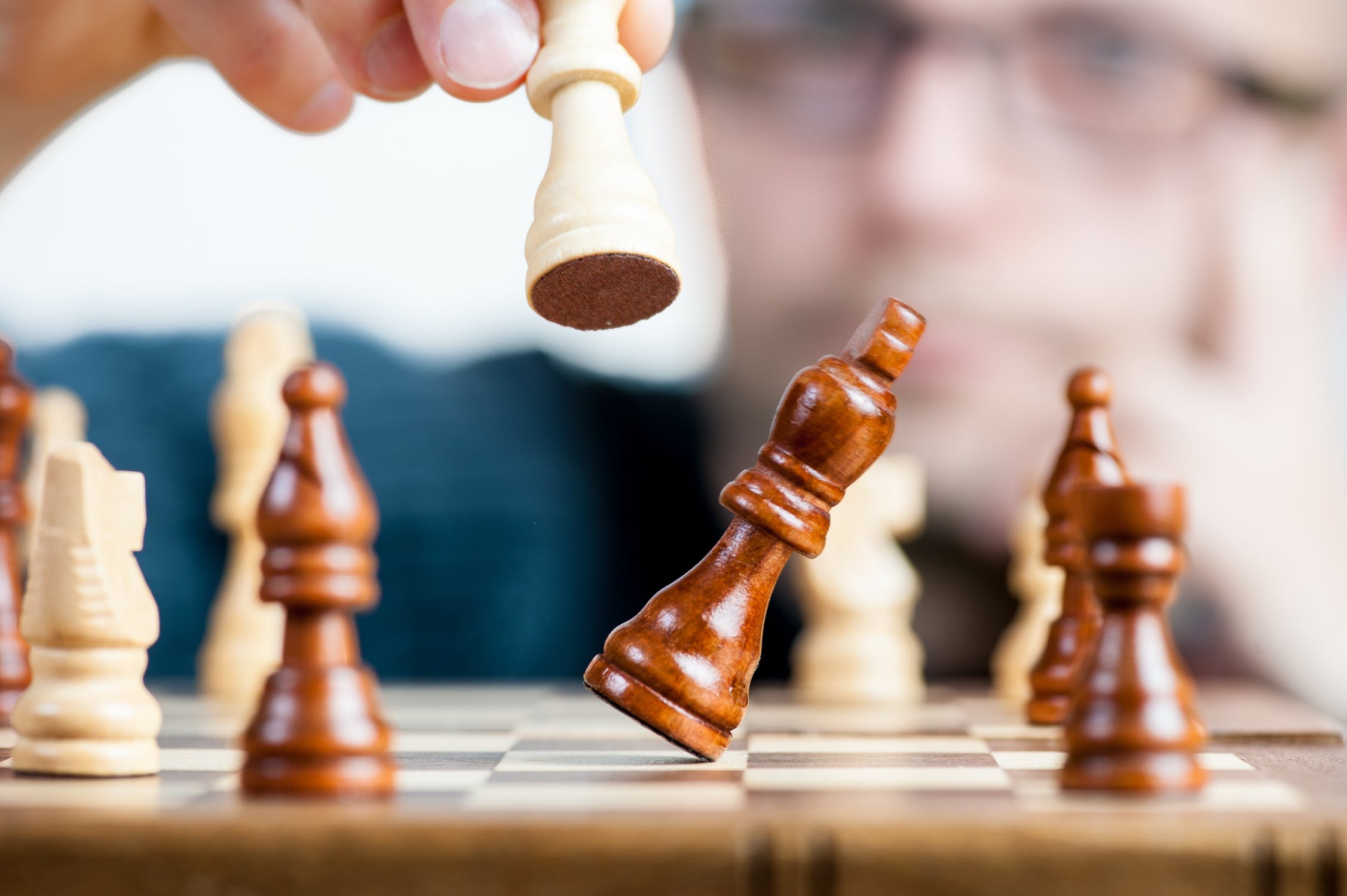 If card games are not your thing, board games might be. A number of them like chess and monopoly can go on for hours. They also allow you time to bond with friends and exercise your mind.
Thanks to digital gaming, you can now take this game outside your social circles and enjoy your hobby with other opponents online.
11. Yoga
Another one on this list of popular and common hobbies is yoga.
Yoga is perfect for increasing the flexibility of your body and improving your posture. Yoga also centers your body and increases your strength.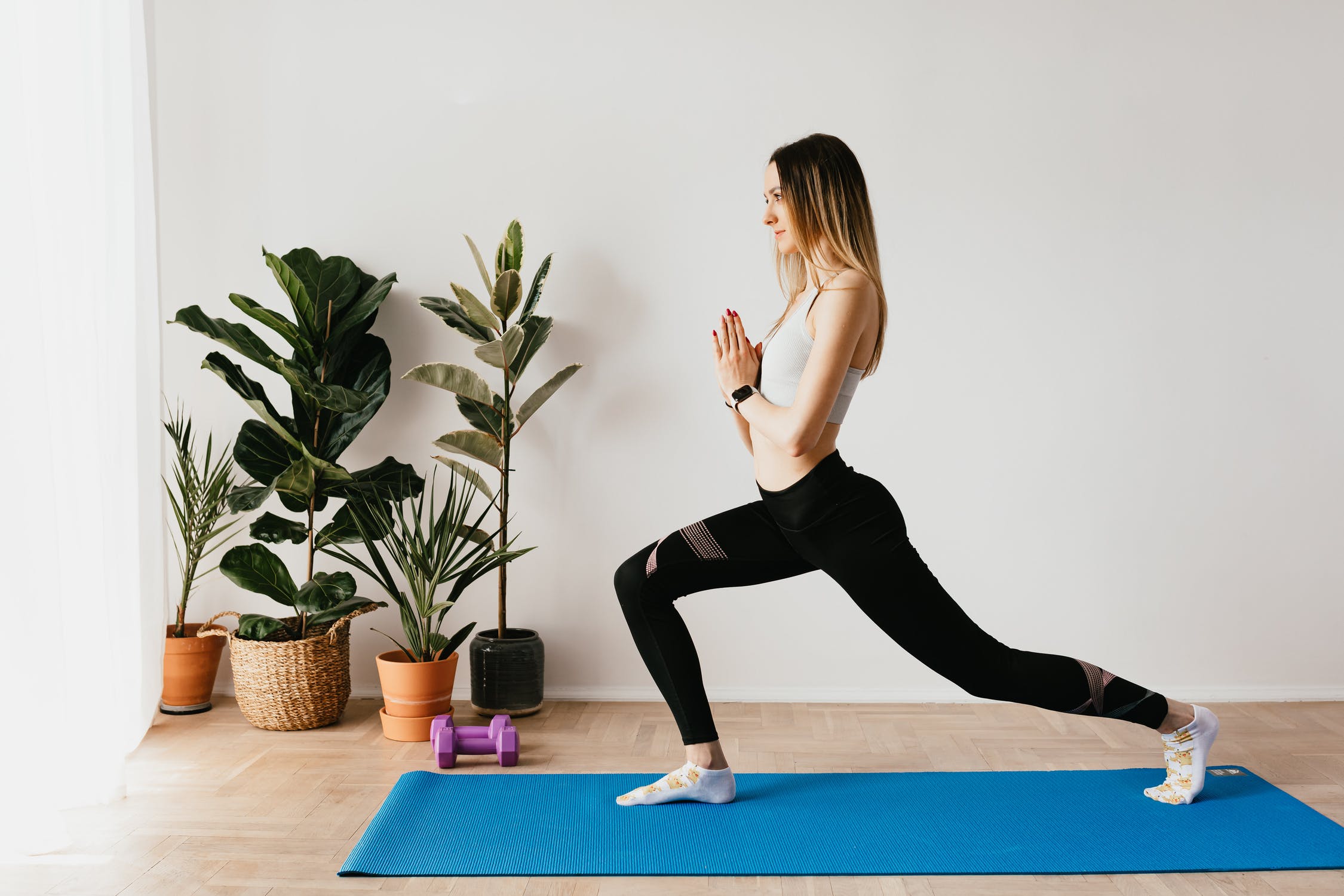 All you need to start is a yoga mat and your breath.
If you're unsure of how to get into yoga, there are lots of yoga classes online and around you, including free ones.
12. Keeping a Scrapbook
Before you ask how scrapbooking is one of the most popular hobbies in 2023, here it is.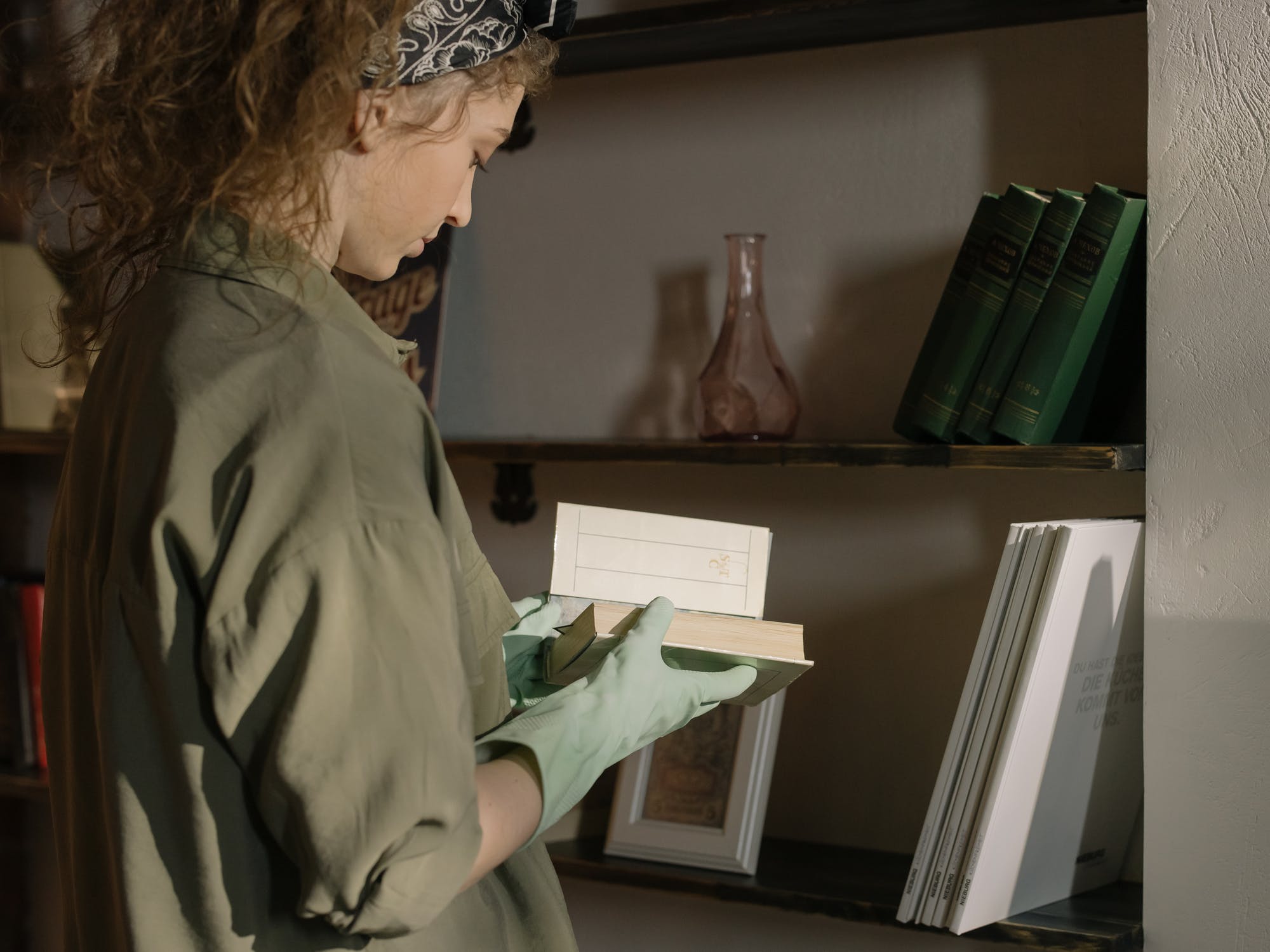 People are getting a little fed up with cloud memories. It is fascinating, but nostalgia has kicked in, and everyone now wants to preserve some good memories for the next generation the old-fashioned way.
Plus, think of how creative and relaxing it'll be— you'll also have a good laugh looking through old pictures of yourself.
13. Golfing
Golfing is one of the common hobbies among the rich, and it's not difficult to see why.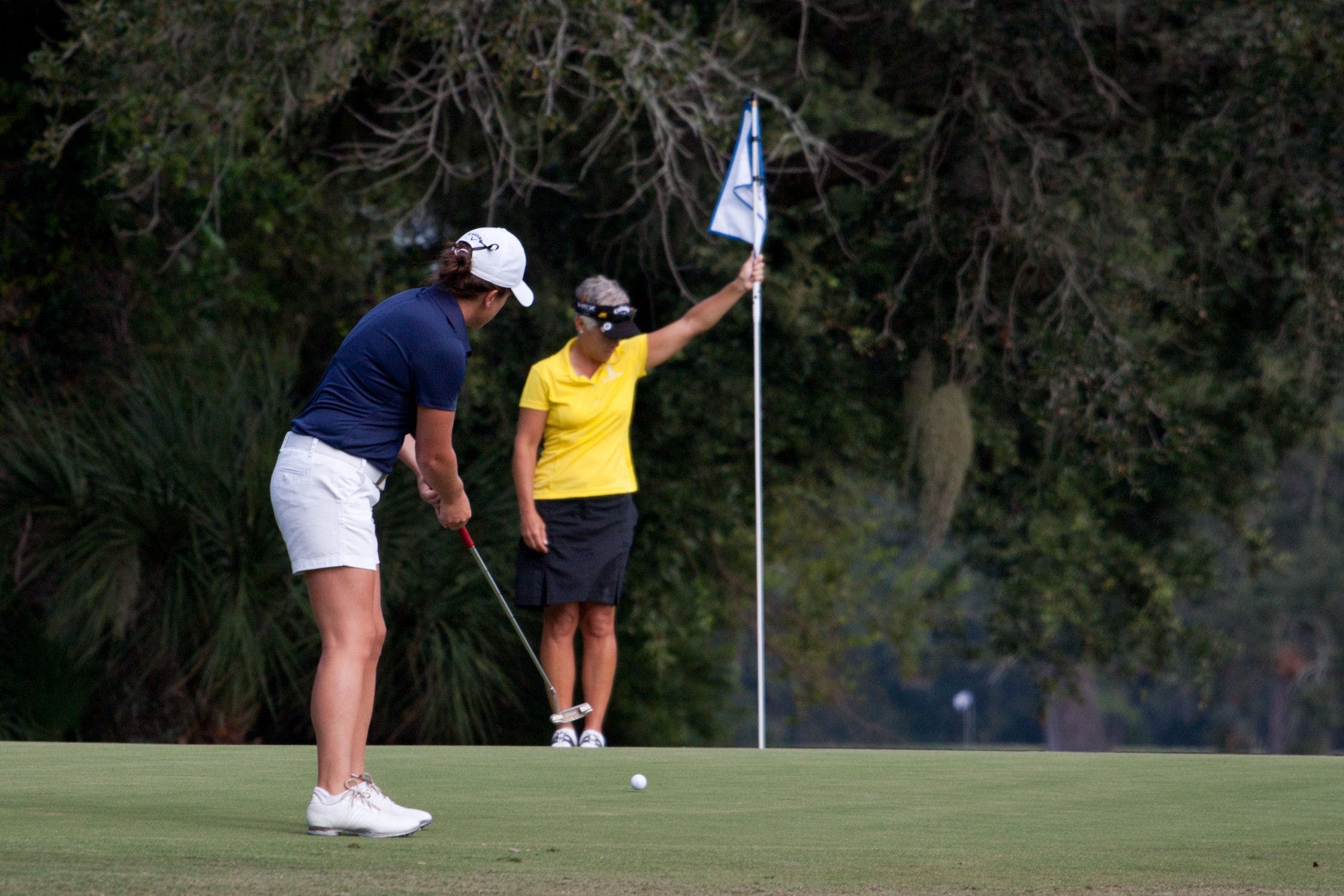 Golfing places more emphasis on focus, accuracy, and motor skills than strength— good golfers are great decision-makers and executives.
If you aim to improve your intellect and connections while having fun, try playing the game of golf.
14. Photography
When next you get a break from work, take your phone or camera, walk to a park, and take pictures.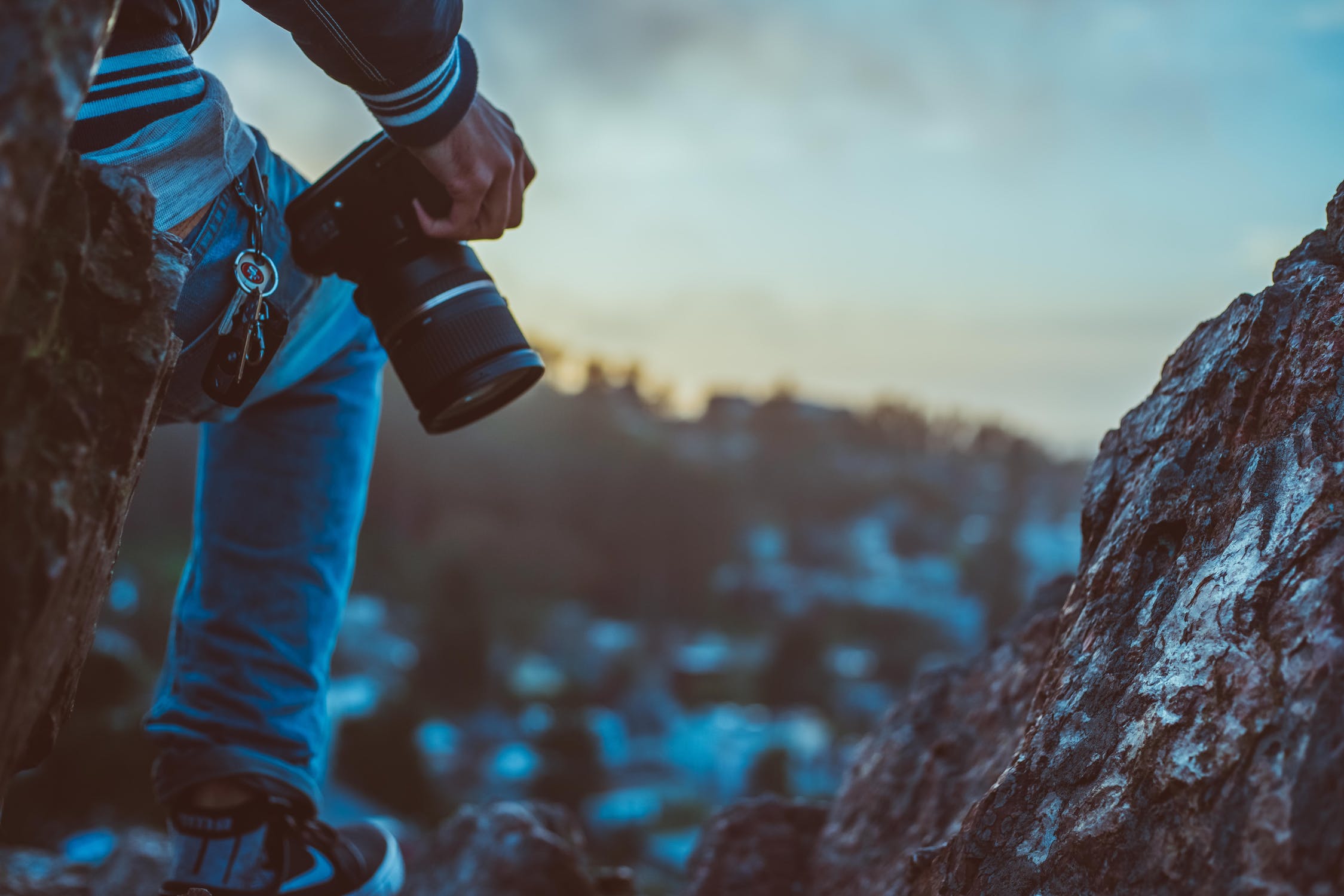 You don't have to be a pro photographer or have the best gear in the market to pick up this rewarding hobby.
All you need is a good eye, a smartphone, and a good understanding of basic photography skills like lighting, depth, and exposure. The best part of the photography hobby is that you can preserve memories and have beautiful pictures for your walls.
15. Writing
Writing is one of the most popular hobbies that people enjoy because of the freedom and release that comes with it.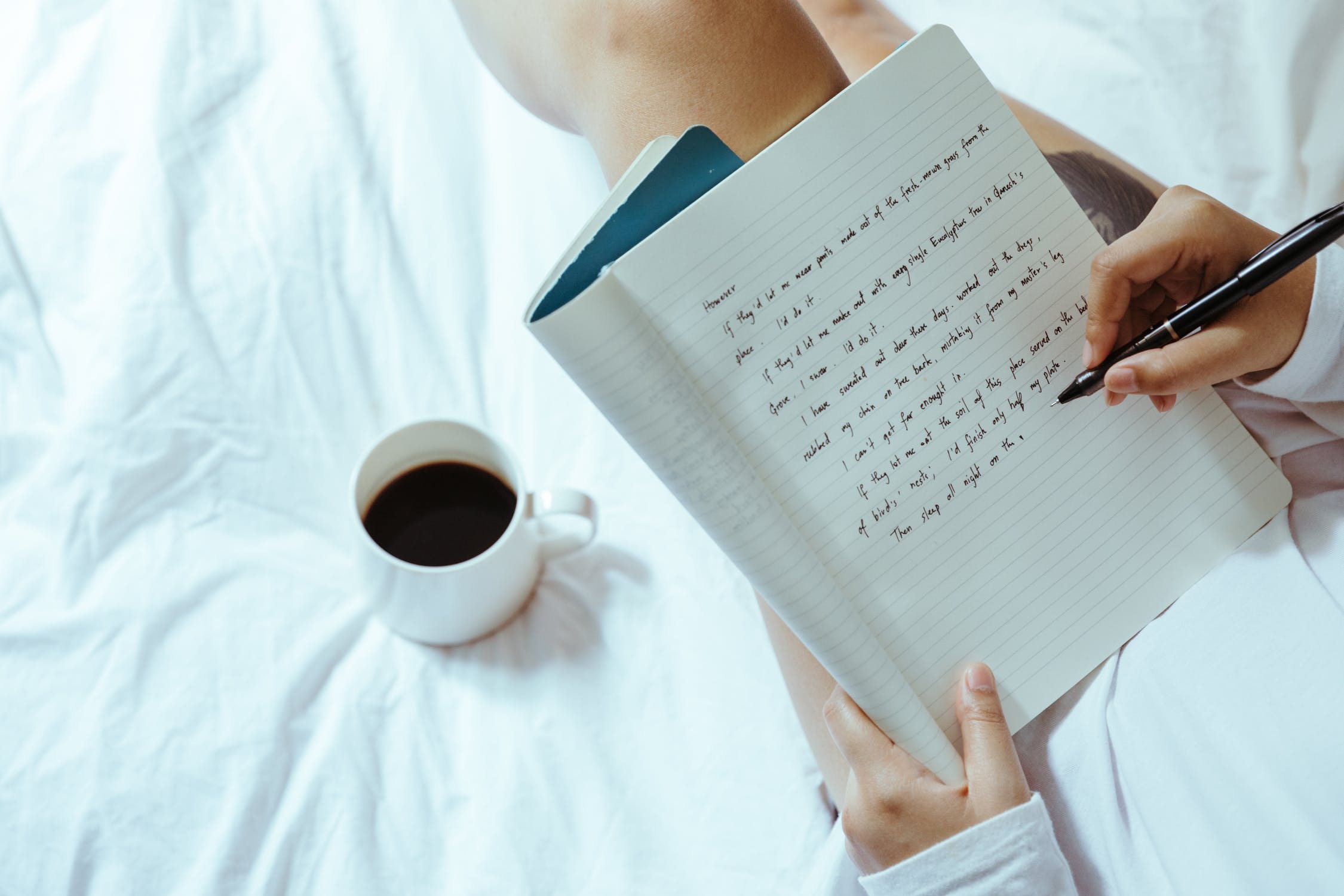 People write everything and anything; from how they spent their day to new recipes they're writing out.
Writing journals to keep track of your daily activities is also a great way to handle stress, relax, and boost productivity; studies show that the world's most successful people keep journals.
Also, if you feel the need to share your knowledge on a particular topic or niche, feel free to write a blog. It's always a great way to express yourself and connect with people of like minds.
And you could also try writing a book or poem. It doesn't have to feel major before you write it down.
16. Playing Video Games
Playing video games is not just a popular hobby for kids and adults. Video games present a whole world of adventures and possibilities.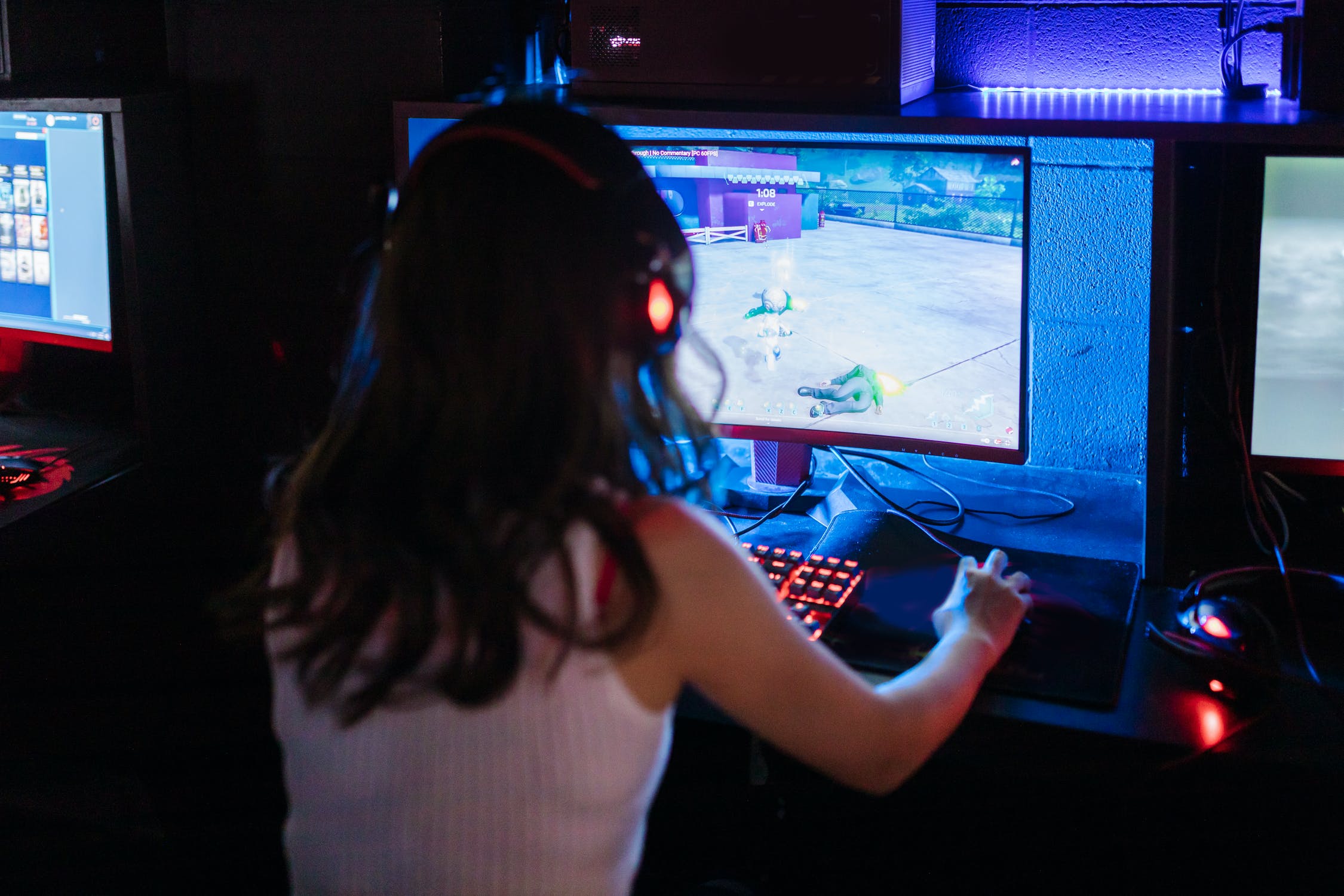 Whichever category you're interested in, there's an exciting adventure for you; racing, cooking, sports, puzzles, role-playing games, and other fun-filled, challenging video games to choose from.
You either have the option of playing these games online or getting a gaming console.
17. Volunteering
Volunteering is a great opportunity to give back, have fun, meet new people, and try new things.
It also improves your self-confidence, gives you the opportunity to learn new skills, and might even be great for your career.
Some volunteer activities you can participate in include reading to children in a library, walking dogs, giving free music classes, volunteering as a lifeguard, setting up a community event for free, and lots more.
18. Cooking
Cooking is another interesting pastime and super fun activity. You don't have to cook food only when you're hungry.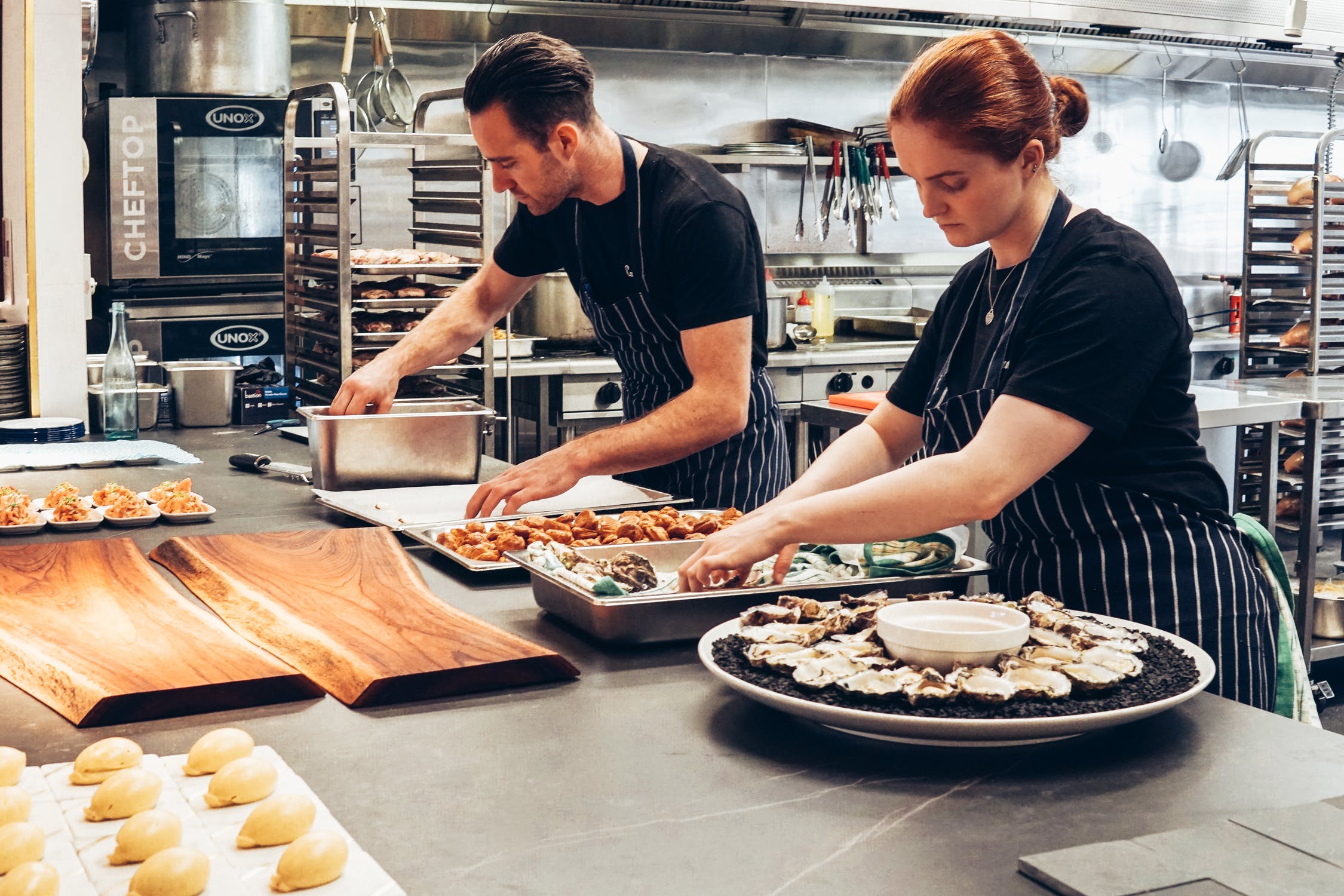 Think of all you could do with the ingredients you have in your kitchen. Think of the new recipes you could whisk up—the old ones you could master and all the continental cuisines you're yet to try.
Cooking also gets the useful hobby vote. You don't have to be a pro to take it up. Start with simple recipes and cooking classes.
And when you start getting the hang of it, try cooking up new recipes weekly. But don't forget to invite your friends and family over to dinner.
19. Fishing
Fishing as a hobby is not usually about catching fish.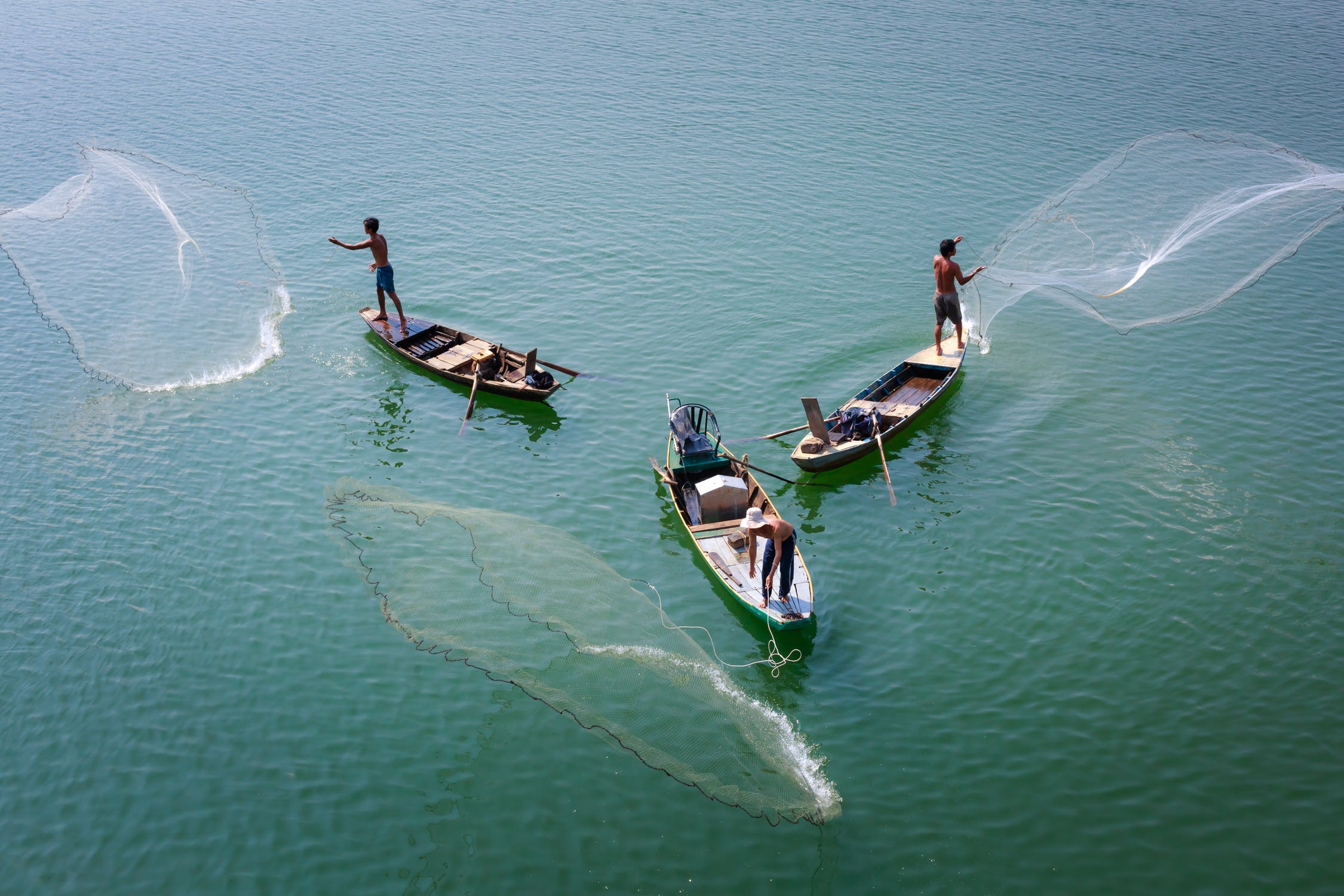 People just throw their worries down with the line and bait, and just enjoy the calm and peace of the environment.
You can also decide to sign up for a fishing challenge, and enjoy the thrill.
20. Swimming
Swimming is one of the common hobbies around the globe.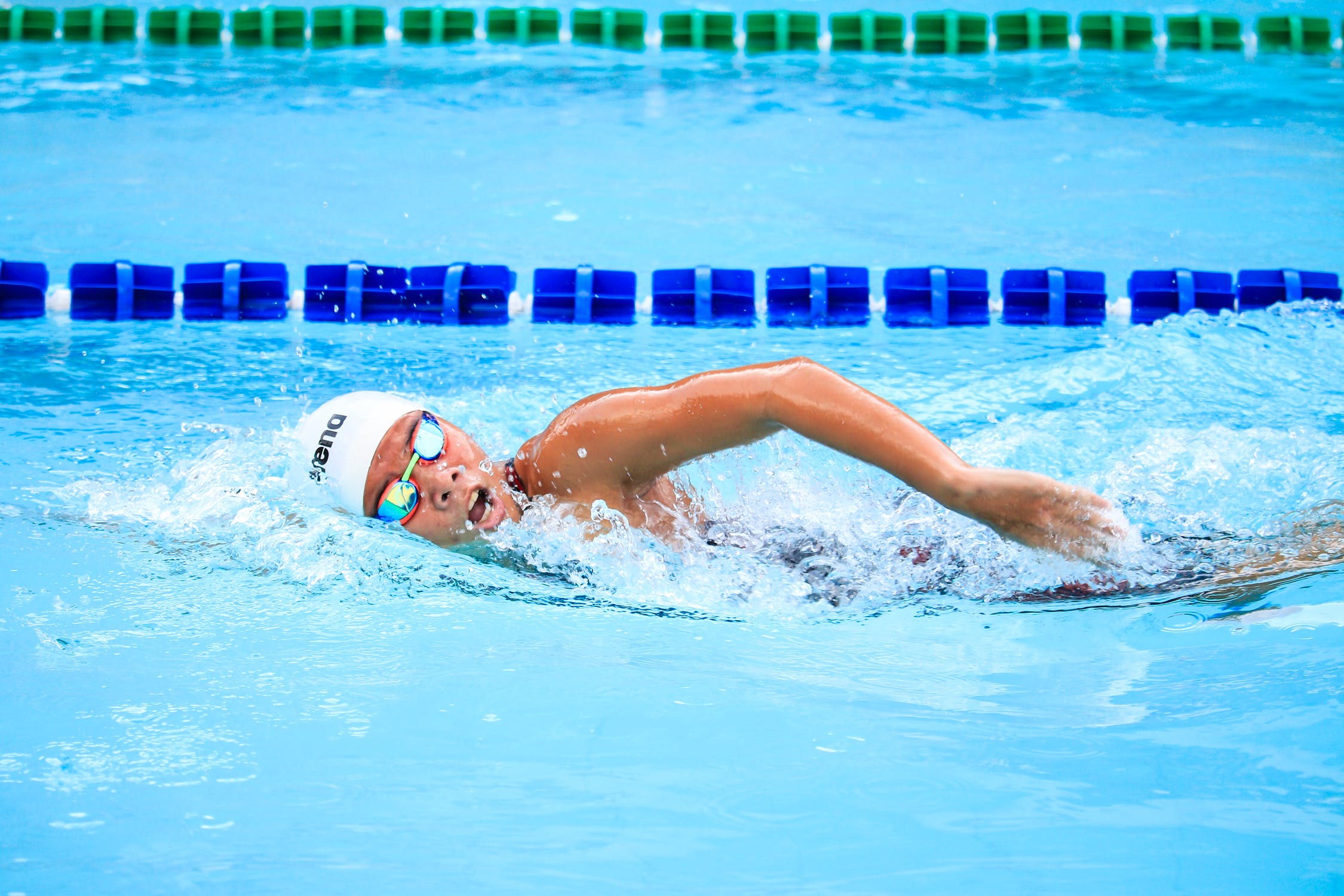 It helps you to both extend and enjoy your life. Swimming also helps to keep your heart rate up and maintain a healthy weight.
You can swim at an indoor pool or engage in more active swimming in lakes and rivers. There are different strokes to keep you busy and happy.
If you don't know how to swim, you can sign up for a swimming lesson.
21. Home Brewing Beer
Oh yes, home brewing is now a serious hobby. It doesn't even require special equipment—just a thirst for good home-brewed beer.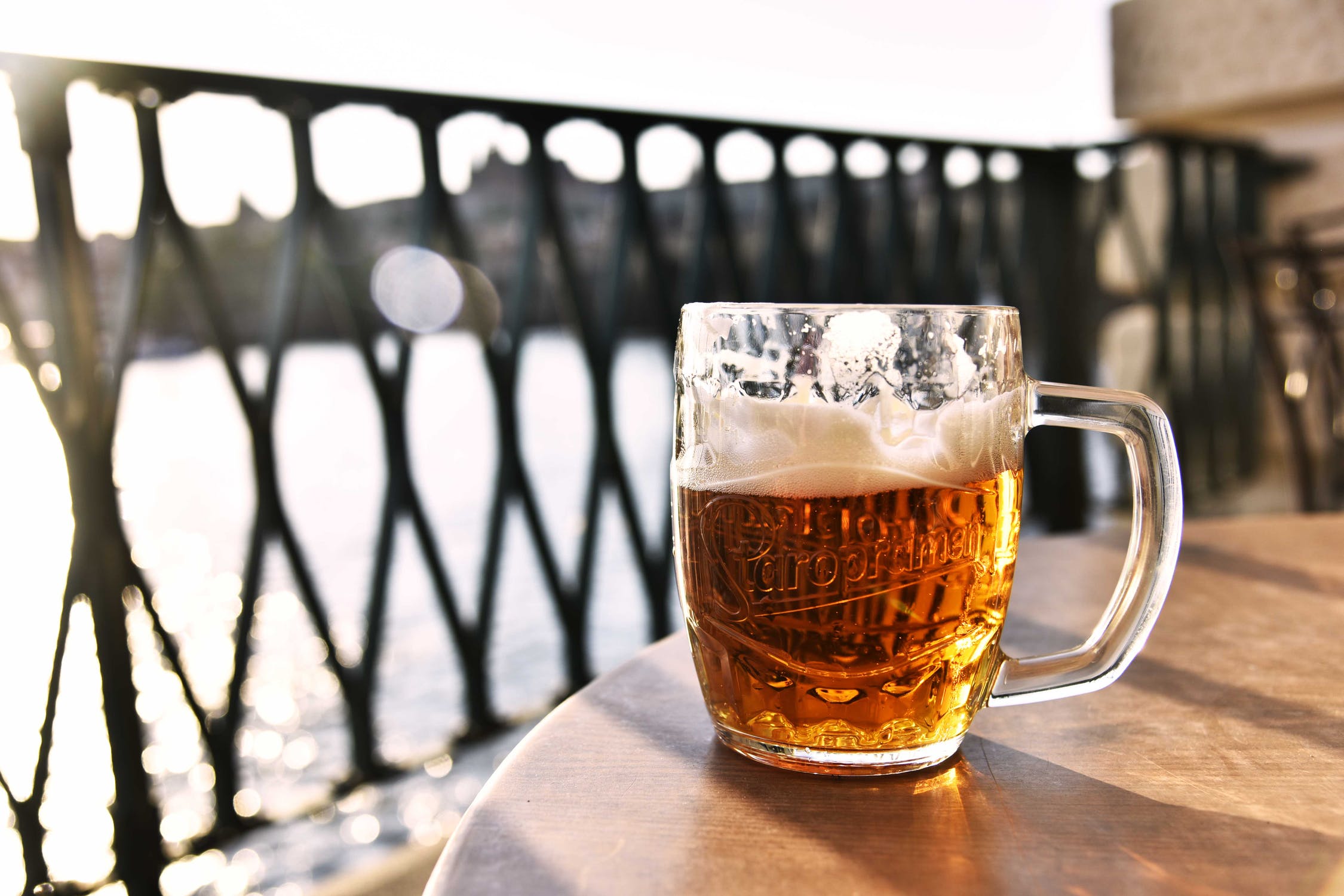 Homebrewing isn't as expensive to start as you think, and it does pay in the long run to invest in your own starter pack and start making good beer.
You can find all you need in your local homebrew store but if you're in need of community, home brew clubs are for you.
22. Wine Tasting
Contrary to what many people think, wine tasting is not an expensive hobby. All you need to do is find out which place near you has a lineup for tasting.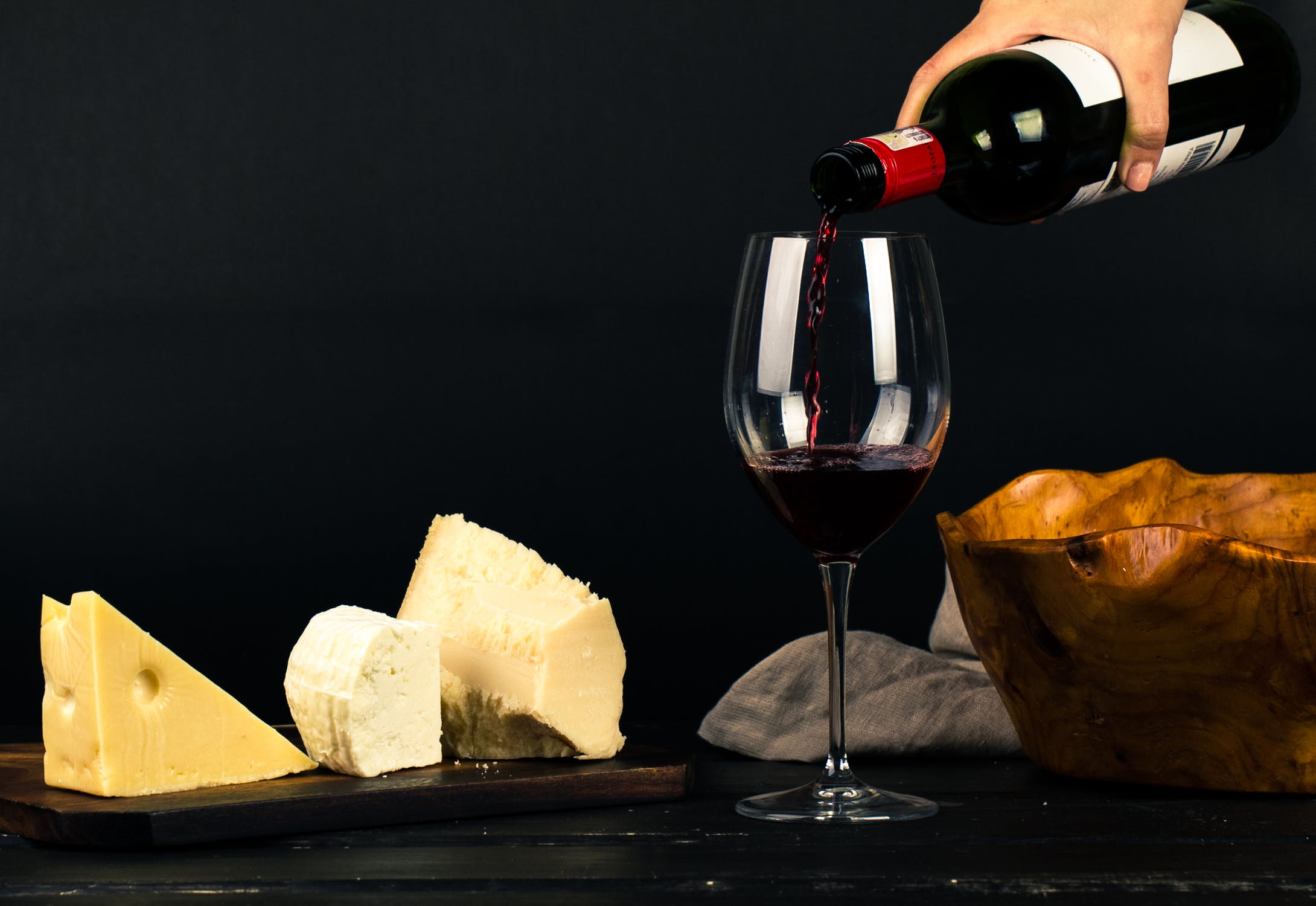 It is however a classy hobby and involves some etiquette. Even if you don't know anything about good wines, taking up wine tasting might be fun and educational for you.
There are also wine tasting classes around you and online to help you get started.
23. Knitting
Knitting is also one of the rewarding common hobbies. Knitting gives you the chance to make good use of your free time while improving your winter wardrobe and making gifts for your family and friends.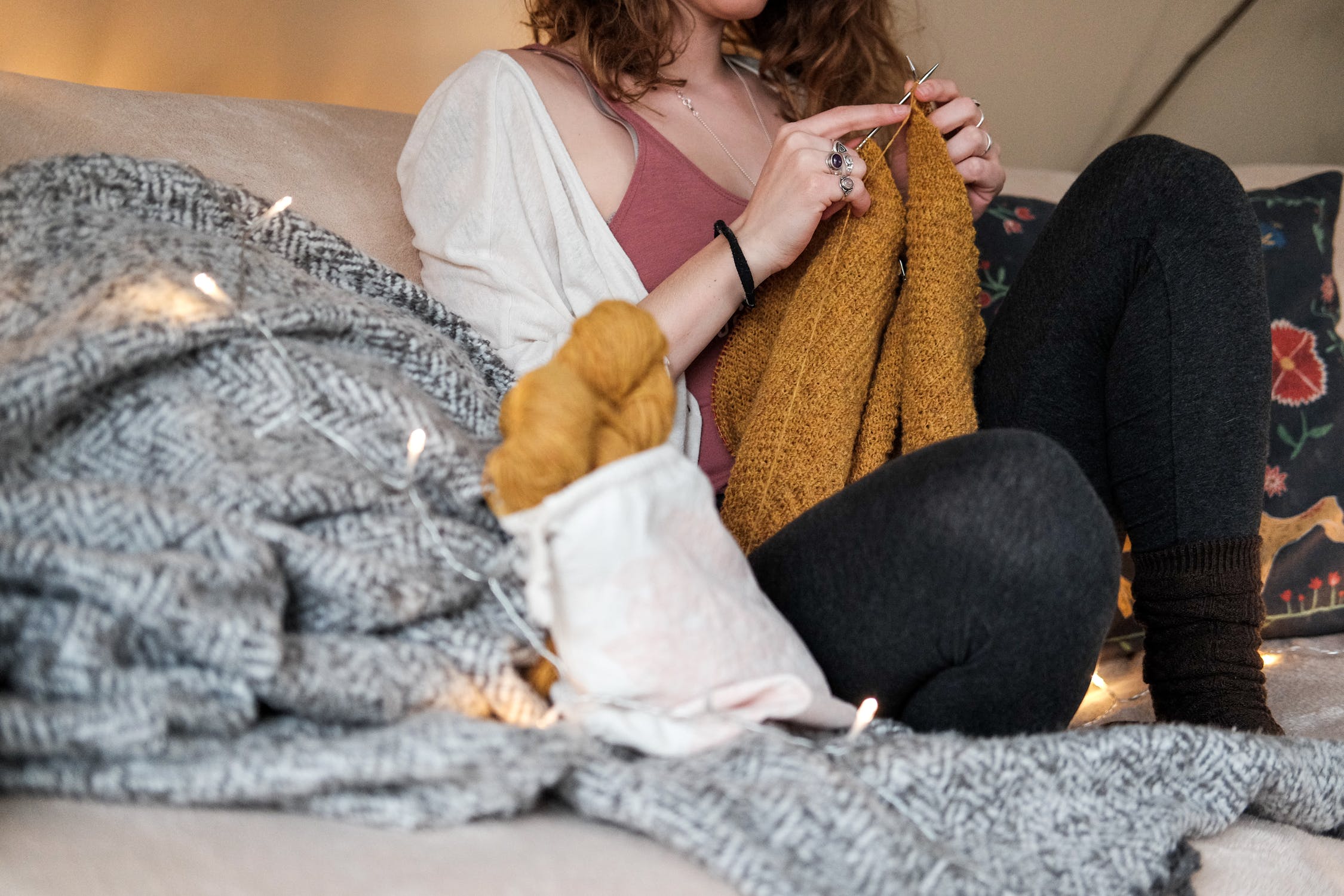 You can knit mittens, hats, scarves, and blankets to keep yourself warm when it's cold. It also gives you the opportunity to exercise your hands and improve your coordination.
The best part is that you can knit on the bus, while watching your favorite shows, listening to music, or even hanging out with friends.
24. Traveling
It's time to pull out your dream destinations checklist and plan a trip. New things, new people, new cultures, new places, food menus, and languages must surely appeal to your hobby crave.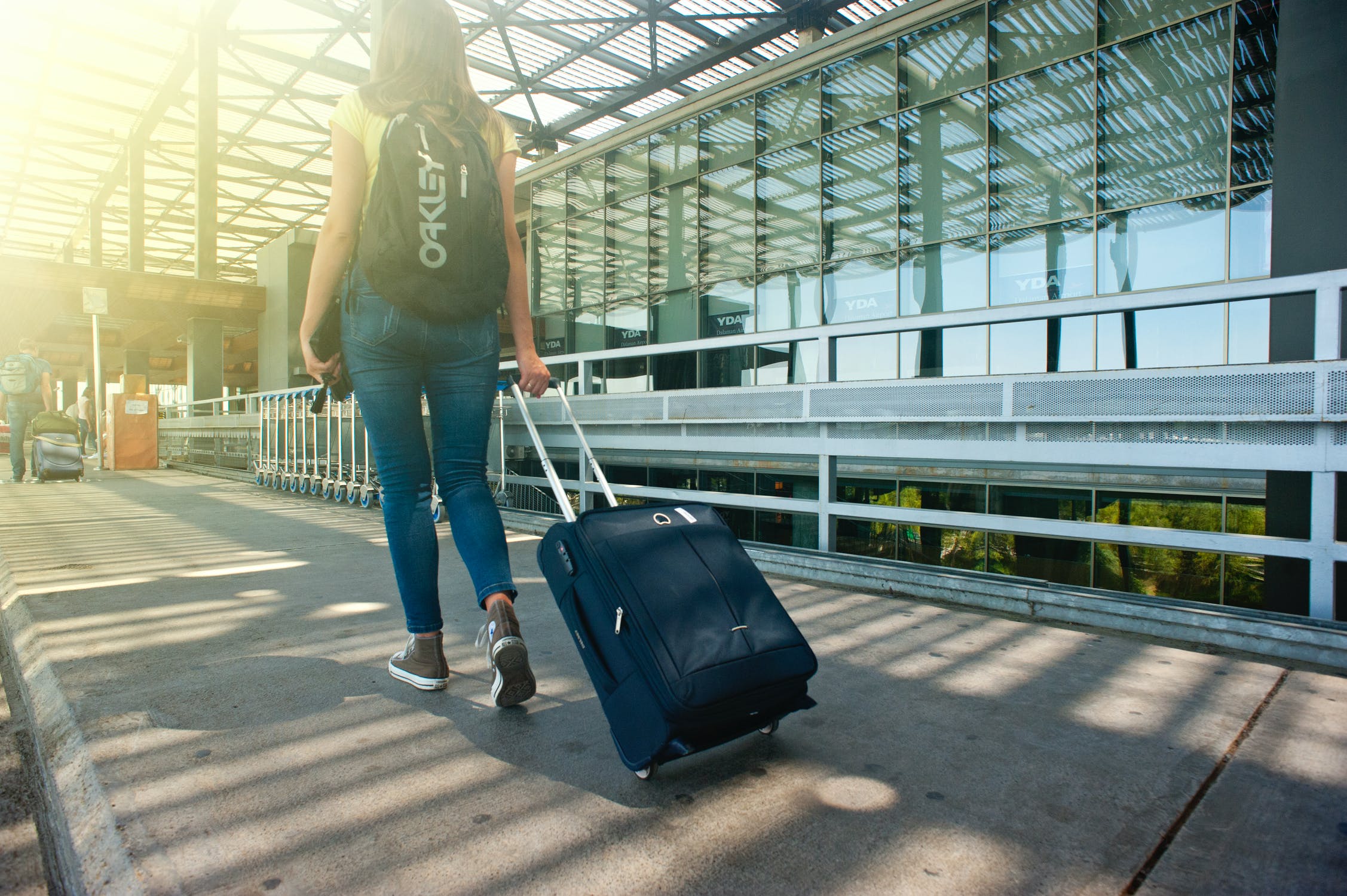 If you're interested in learning a new language, check out these 10 online American Sign Language courses.
Planning your trip can also be as interesting. Also, if you want to travel with little or no financial burden, travel and credit hacking might be for you too.
25. Hiking and Discovering New Trails
Discover yourself while discovering a new trail. Hiking is a hobby that gets you to fall in love with nature and gets your blood pumping in full capacity.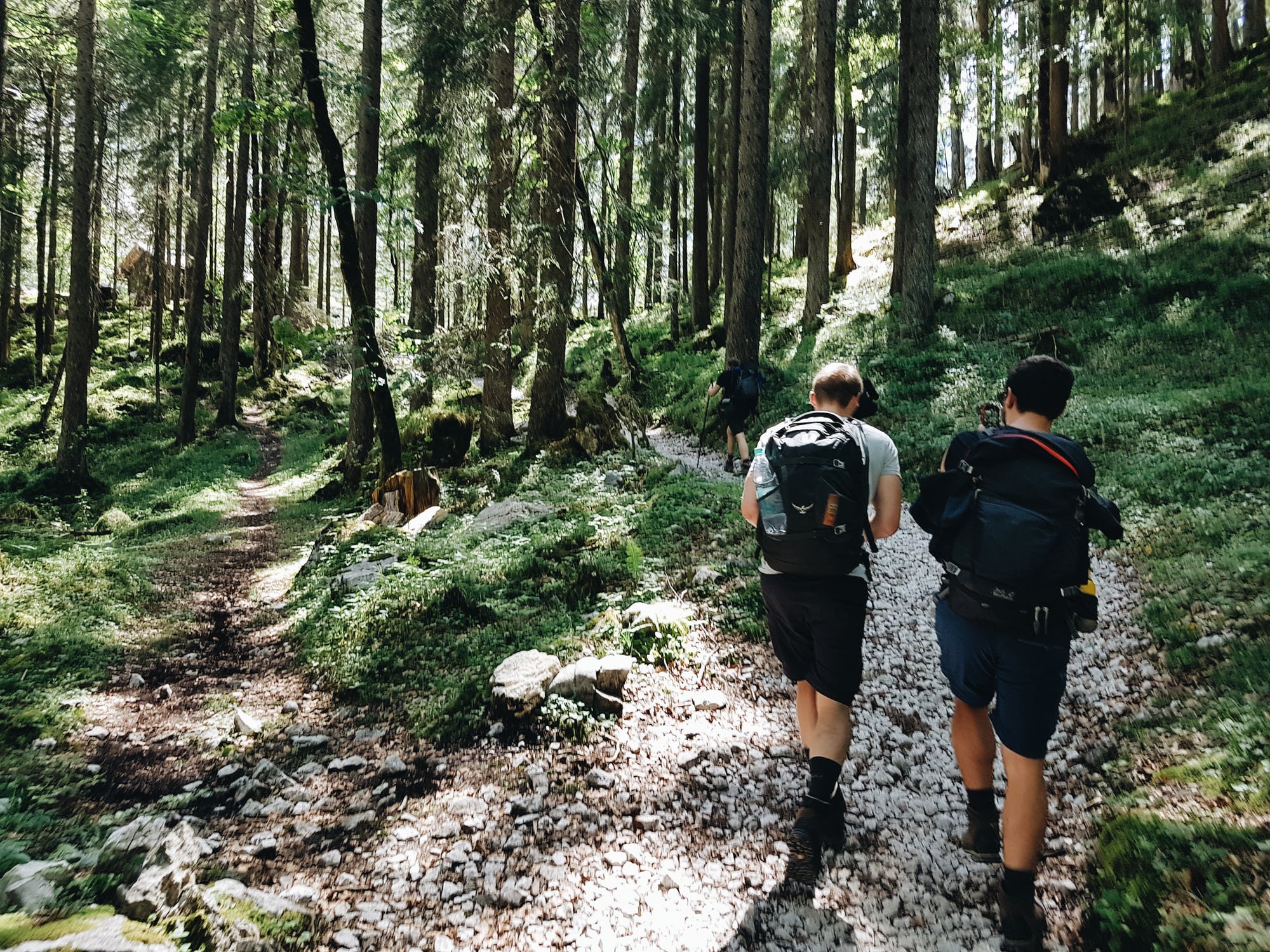 Lower cholesterol levels, improved bone density, and reduced risk of heart disease are some of the health benefits of hiking.
You can decide to hike solo or go with a group of people. All you need to do is get in the right gear, get a map, and a water bottle.
26. Flower Arranging/Floral design
If you love flowers, this might just be the hobby you've been looking for. Flower arranging lets you infuse your personality into your bouquets.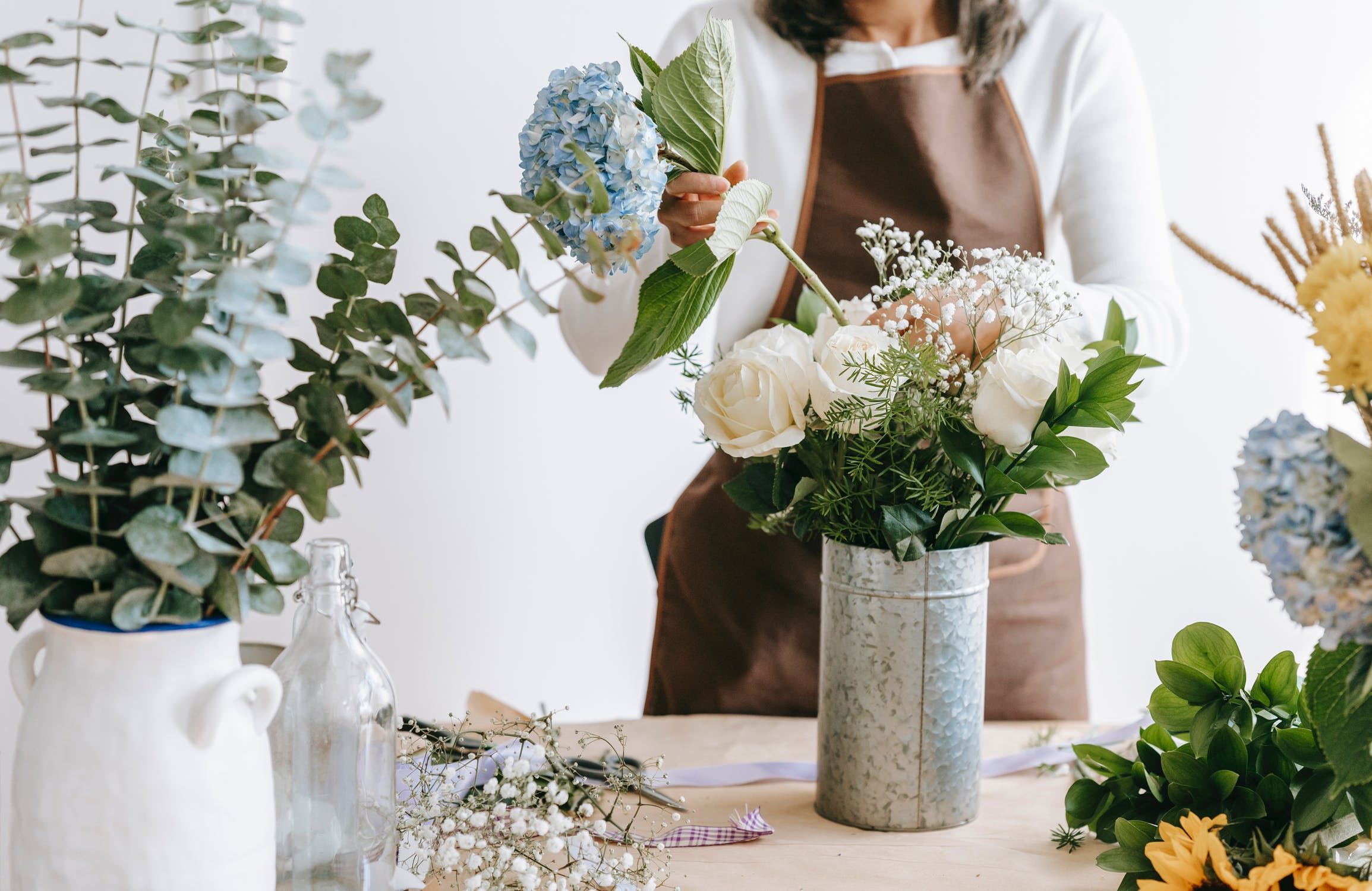 Arranging flowers will significantly reduce your stress levels, improve your mood, add beauty to your home, and gift you a new clique should you join a class.
It's also a great opportunity to learn about flowers and design principles.
For a start, take a trip to your florist and buy ready-made flower bouquets and rearrange them or you can pick out the flowers yourself.
27. Shopping
A lot of people don't agree with shopping for fun, but shopping is still one of the most popular hobbies today.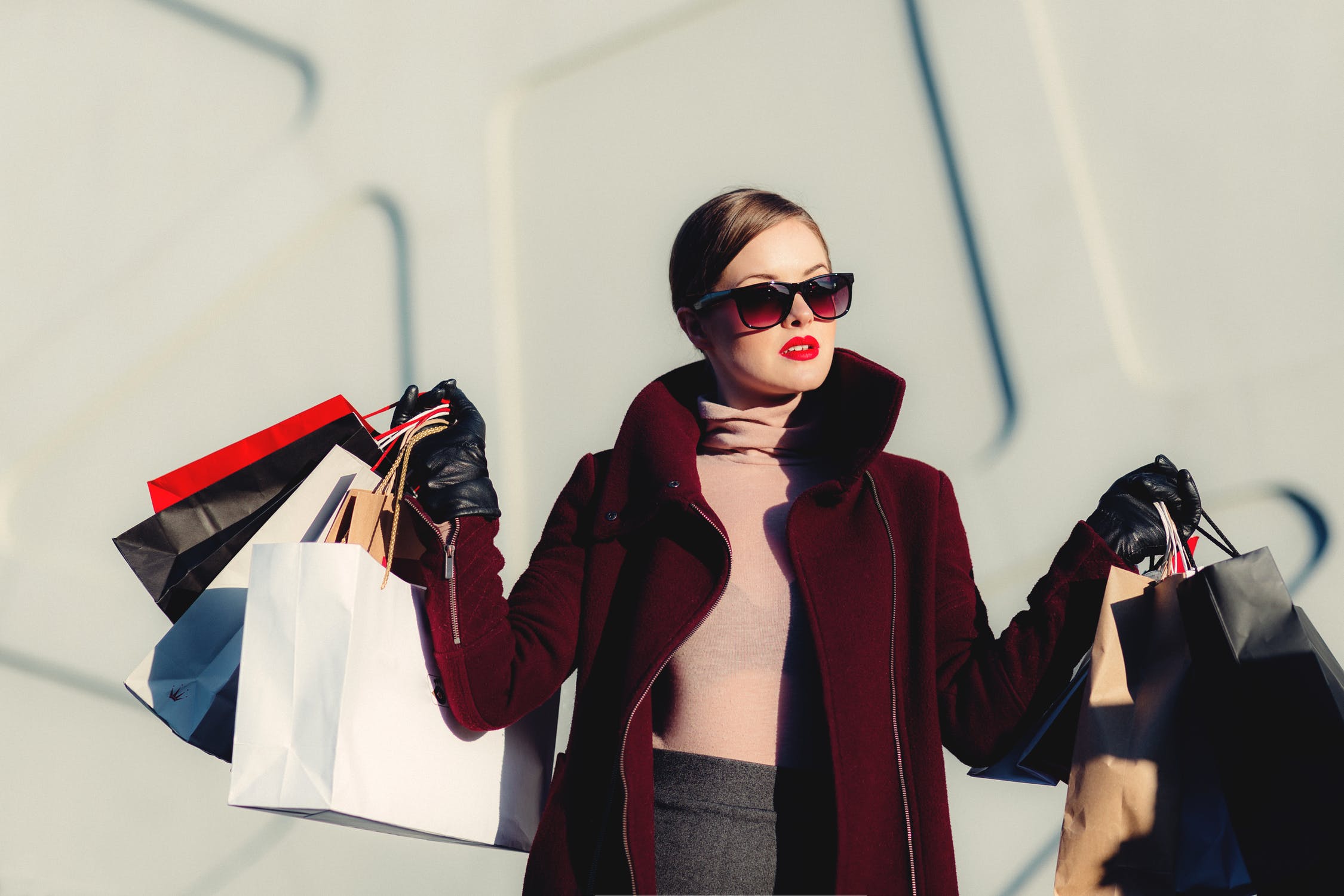 Most people find the singular activity of searching from rack to rack and shelf to shelf therapeutic. Although shopping is an expensive hobby, it can be enjoyed in good company.
Looking for new hobbies to splash the cash on? Check out the most expensive hobbies in the world.
28. Bike Riding
It is never too late to start riding a bike. On top of all the good you'll be doing the planet, biking is a great form of exercise and it's probably more fun than traditional workouts.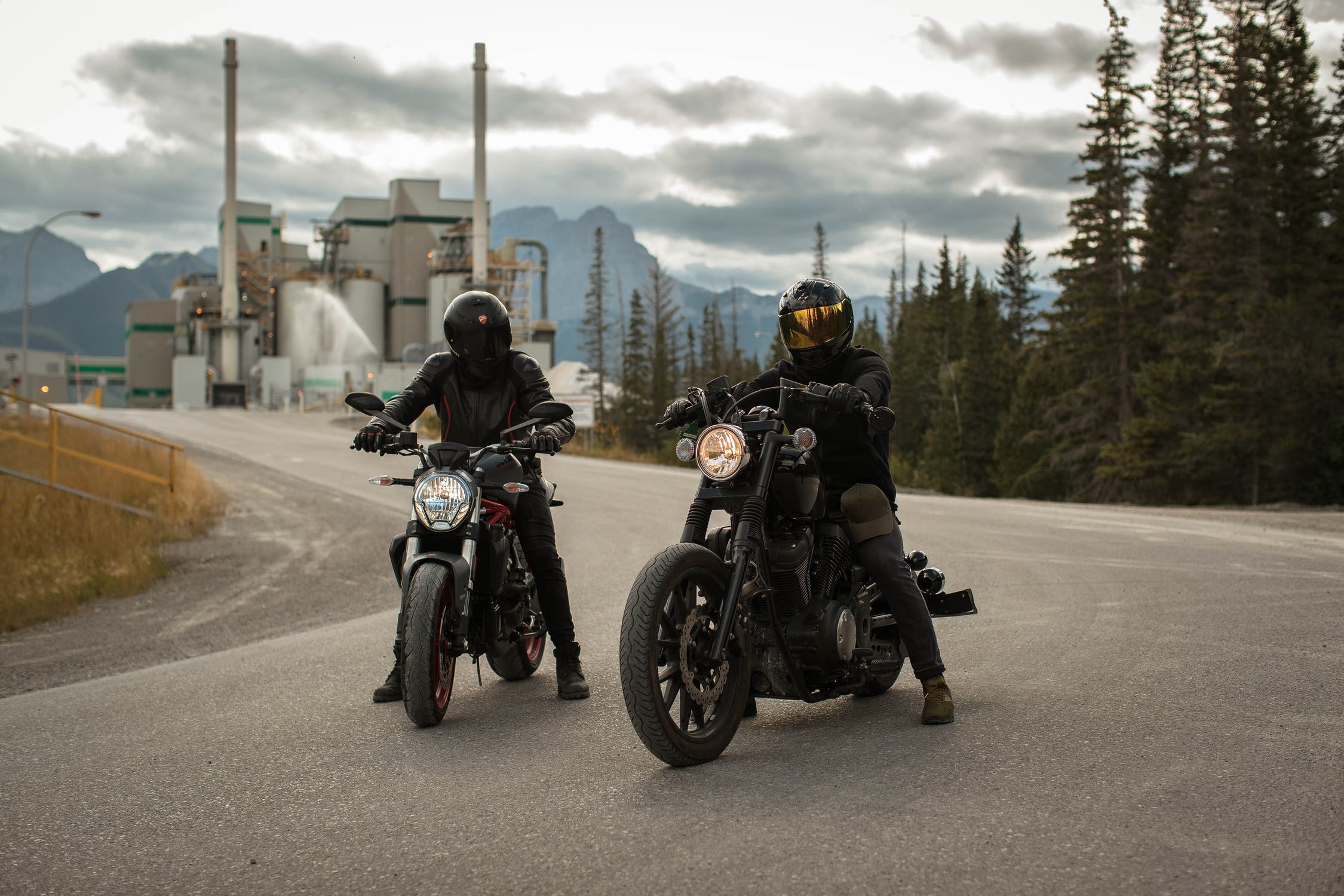 It's also one of the most popular hobbies you can enjoy with fellow hobbyists.
Biking also allows you to engage in a healthy competition which can build your confidence and skill. Think of the rush of air, the scenery, and new places you can discover when biking. You'll also get to save your bus fares on multiple occasions.
29. Scuba Diving
Ready to discover and study the ocean? Scuba diving might just be the perfect hobby for you. Imagine the freedom and numbing beauty of the ocean depths— a whole new world awaits your daring spirit.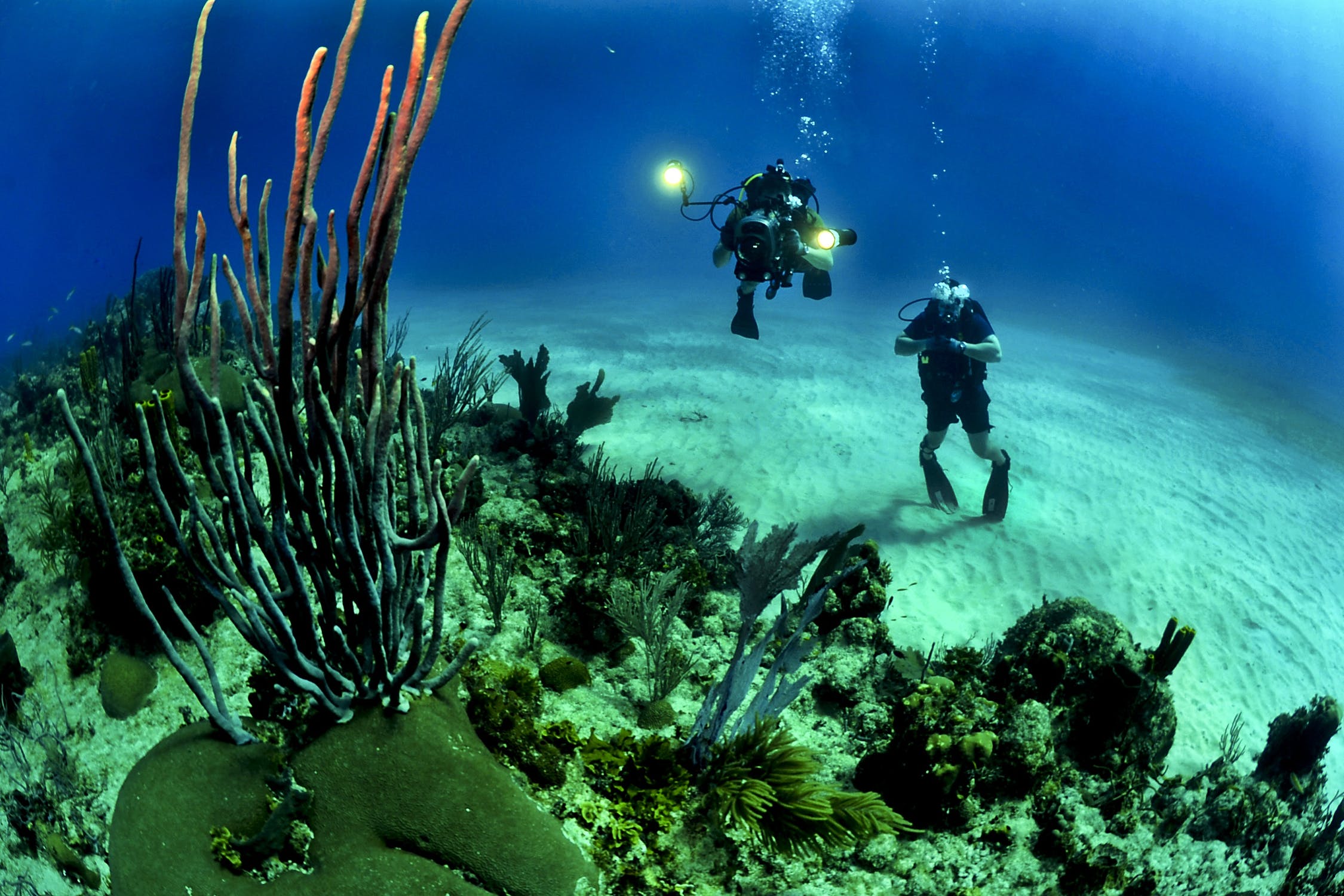 Diving is a fun-filled activity best enjoyed with others. You're however not supposed to dive without proper certification and diving gear.
30. Learning New Languages
Learning new languages is fast becoming one of the common hobbies around the world— there's certainly a thrill that comes with it.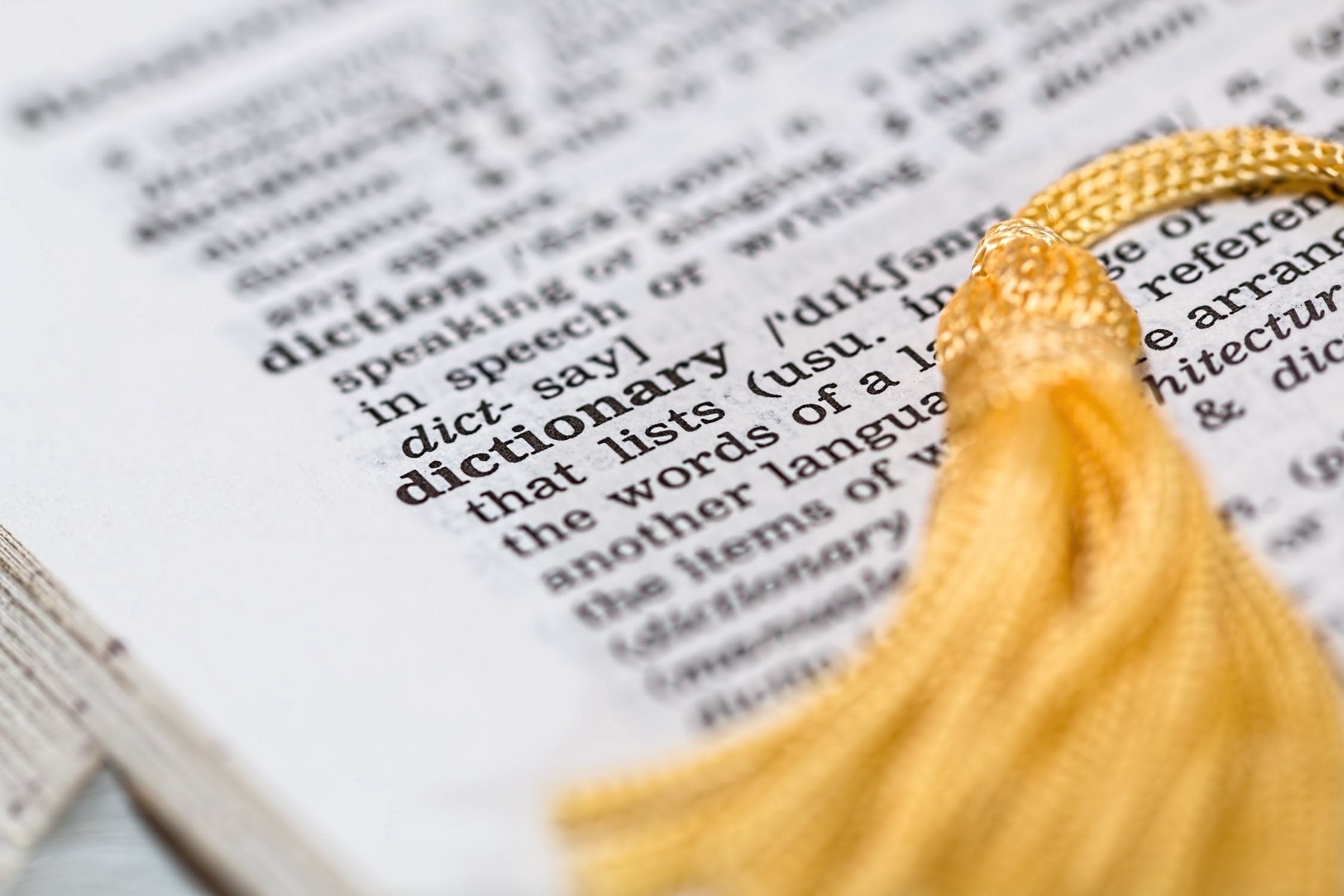 Thankfully, there are courses and apps that you can access to learn your preferred languages at your own pace.
You'll also improve your memory and learn to appreciate other cultures and languages better.
The best part of this activity is that the next time you visit a new place, you'll know the right words to say when you need something.
31. Dining out
If you just love to try out new restaurants and different kinds of food, this is your hobby right here.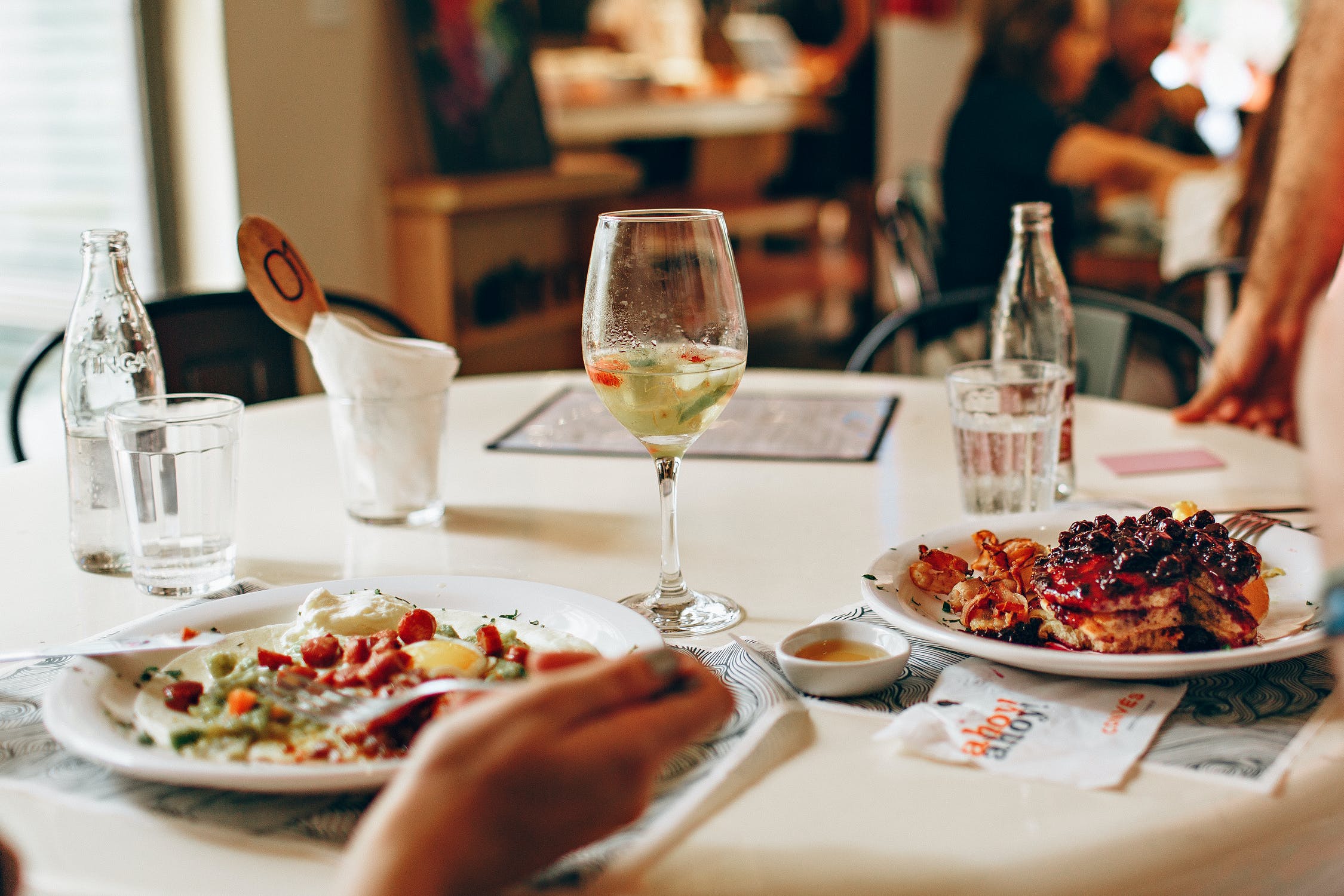 Dining out is the best way to try out new cuisines, discover new restaurants, ingredients, and recipes while spending time with your family and friends.
However, if you're going to be eating food in different restaurants, take care to make sure that you are getting good food. You also need to be careful if you have any food allergies.
32. Jewelry Making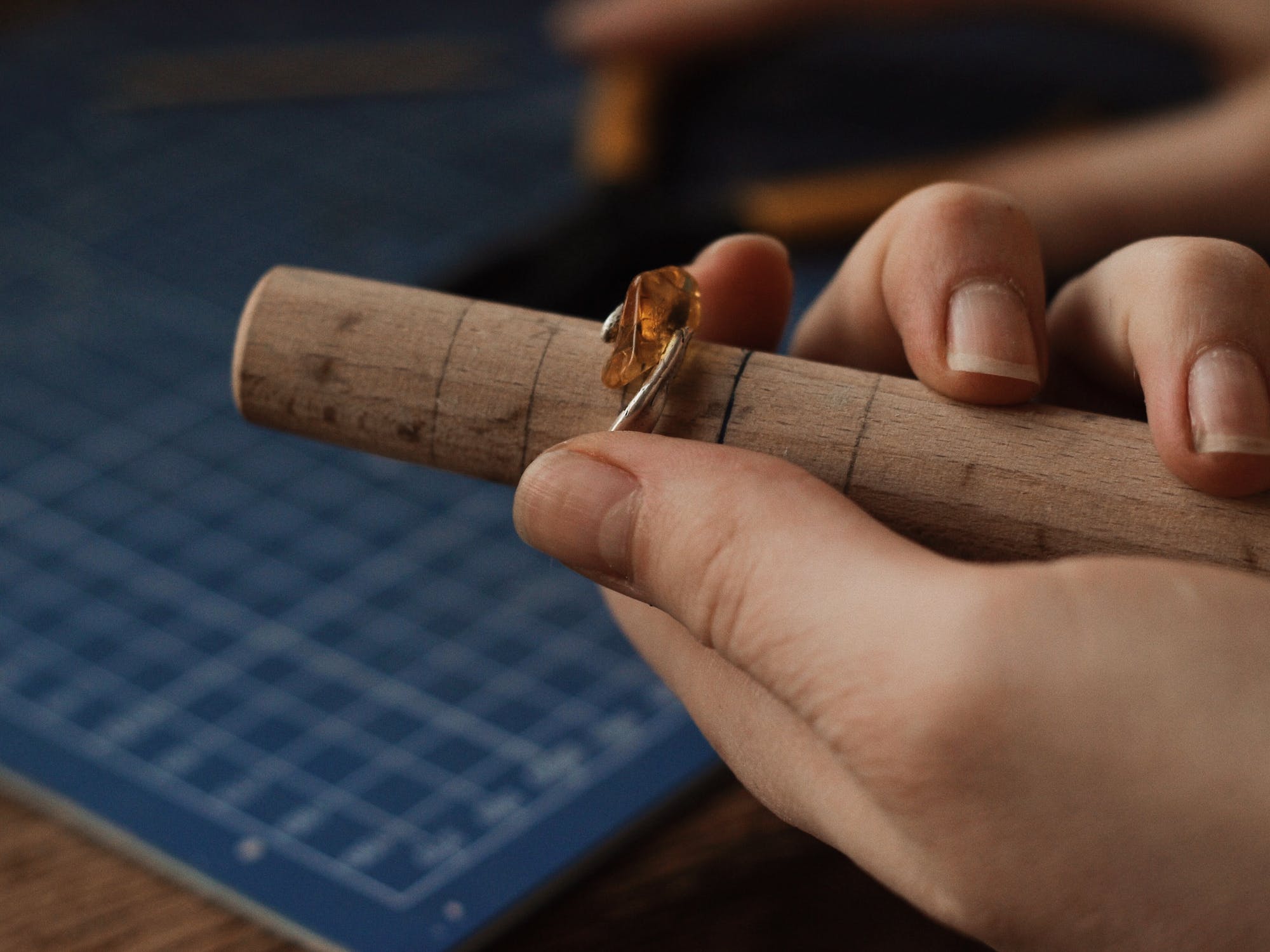 Another hobby that is sure to capture your interest on the most popular hobby bucket list is jewelry making. Jewelry making gives you a chance to tap into your creative side and never run out of matching accessories.
All you need to do is to master a few basic skills by taking a class, buy the right supplies and feed off inspiration on the internet.
33. Origami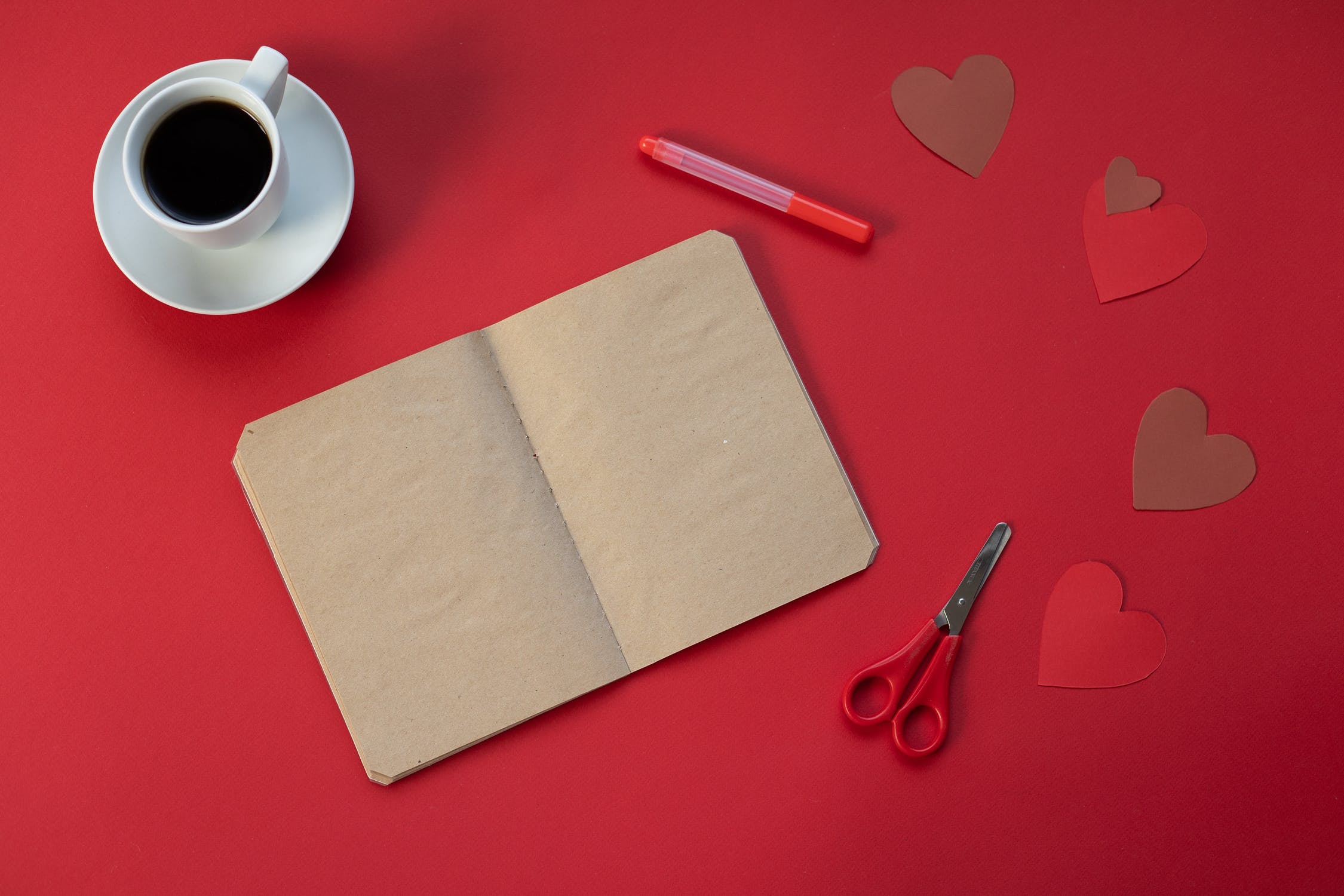 Native to the Japanese, Origami has redefined paper crafts and captured hobby hearts around the globe. You'd be surprised at how creative you can be with little pieces of paper.
While it can be quite tricky or incredibly simple to craft those pieces of paper into beautiful shapes, you'll find this pastime relaxing and enjoyable.
34. Calligraphy
Calligraphy is the art of beautiful handwriting. Think of how special you can make your friends feel with calligraphed notes. Calligraphy is a way to stay creative and relieve the stress of a workday.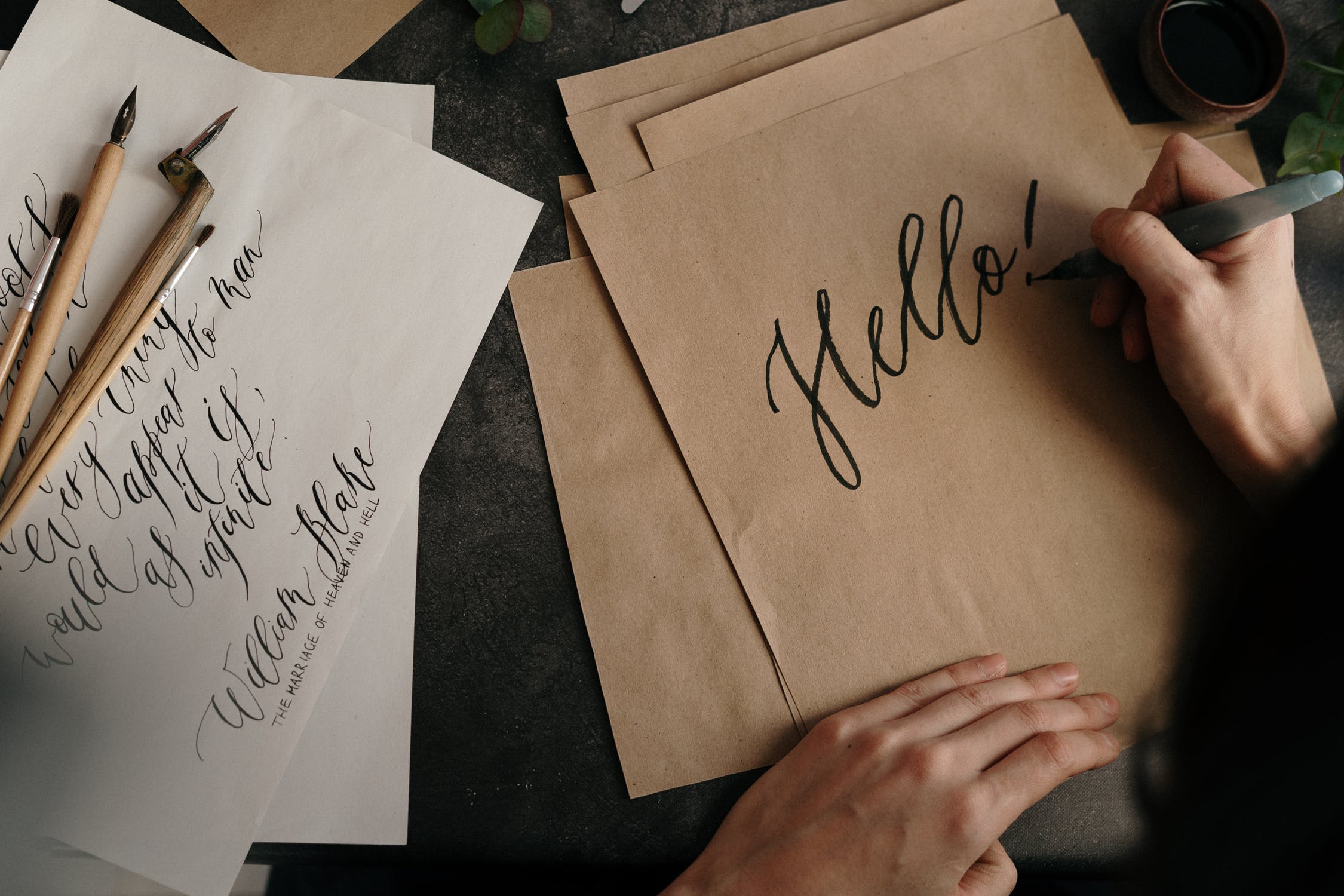 Cottobro/Pexels
Most people find it a profitable hobby since they can distinguish their brand with beautiful handwriting and even make money selling calligraphy gifts.  Start with a refresher on cursive then choose a style and a hand for your calligraphy hobby.
35. Baking
Baking is an exciting as well as a rewarding hobby. Think of all the yummy treats you'll come up with when you have time on your hands.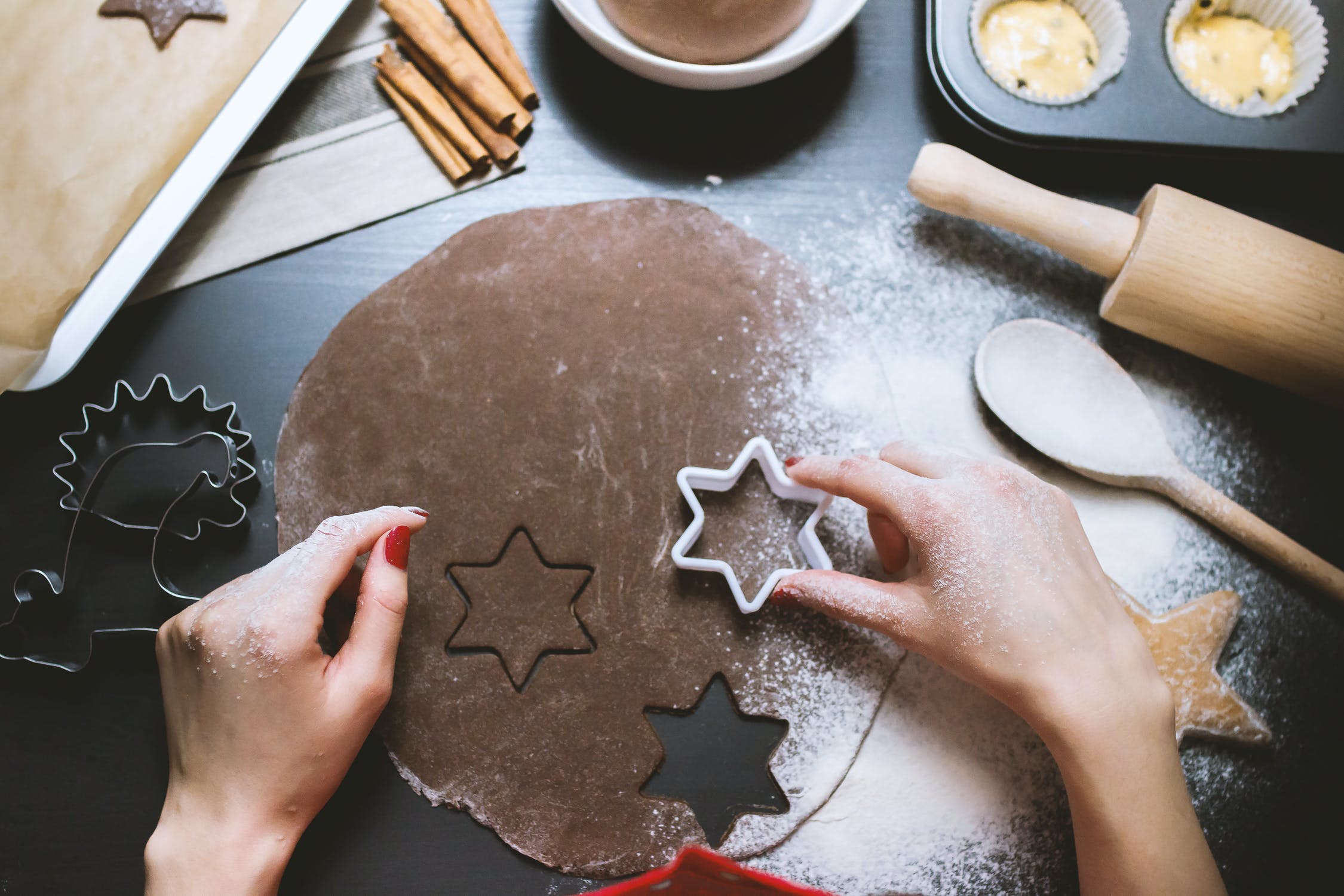 You can be as creative as you want to be—sweet, vegan, and gluten-free recipes. And you don't have to break the bank to support your hobby.
Some of the essential tools may already be available in your kitchen. If you're a beginner, you can join a class or simply pull out your grandmother's recipe and bake away.
36. Cake decorating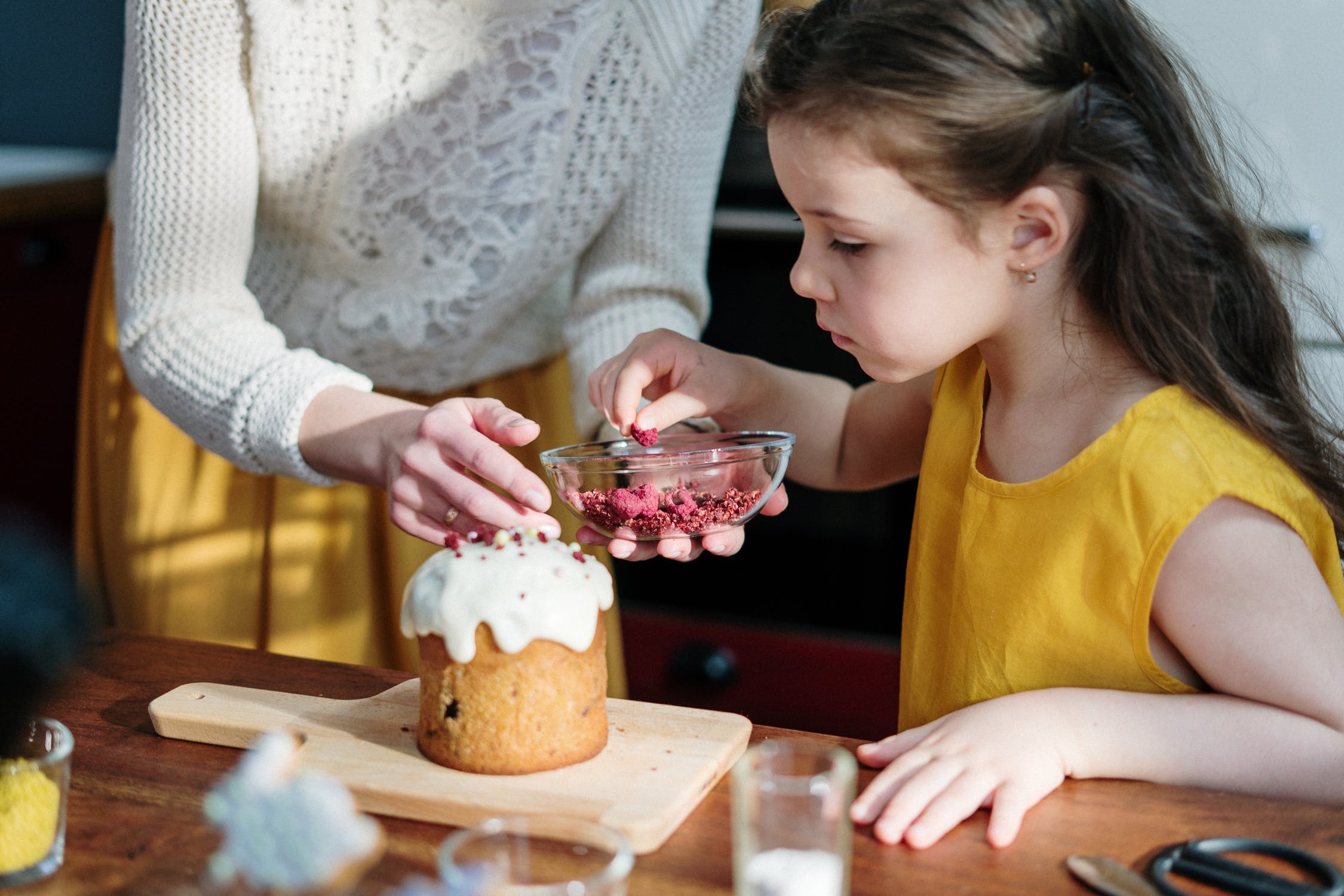 Cake decorating is nothing short of edible art. You can easily combine this hobby with baking which we already discussed. They both require patience and dedication.
You can also share the joy of cake decorating with your family. The possibilities are endless and you can find decorating ideas to keep yourself busy online.
37. Partaking in Rock Climbing Activities
Imagine the feeling of accomplishment that comes with reaching the top of a rock wall or boulder. Even the view is to kill for. That's the "high" for rock climbers.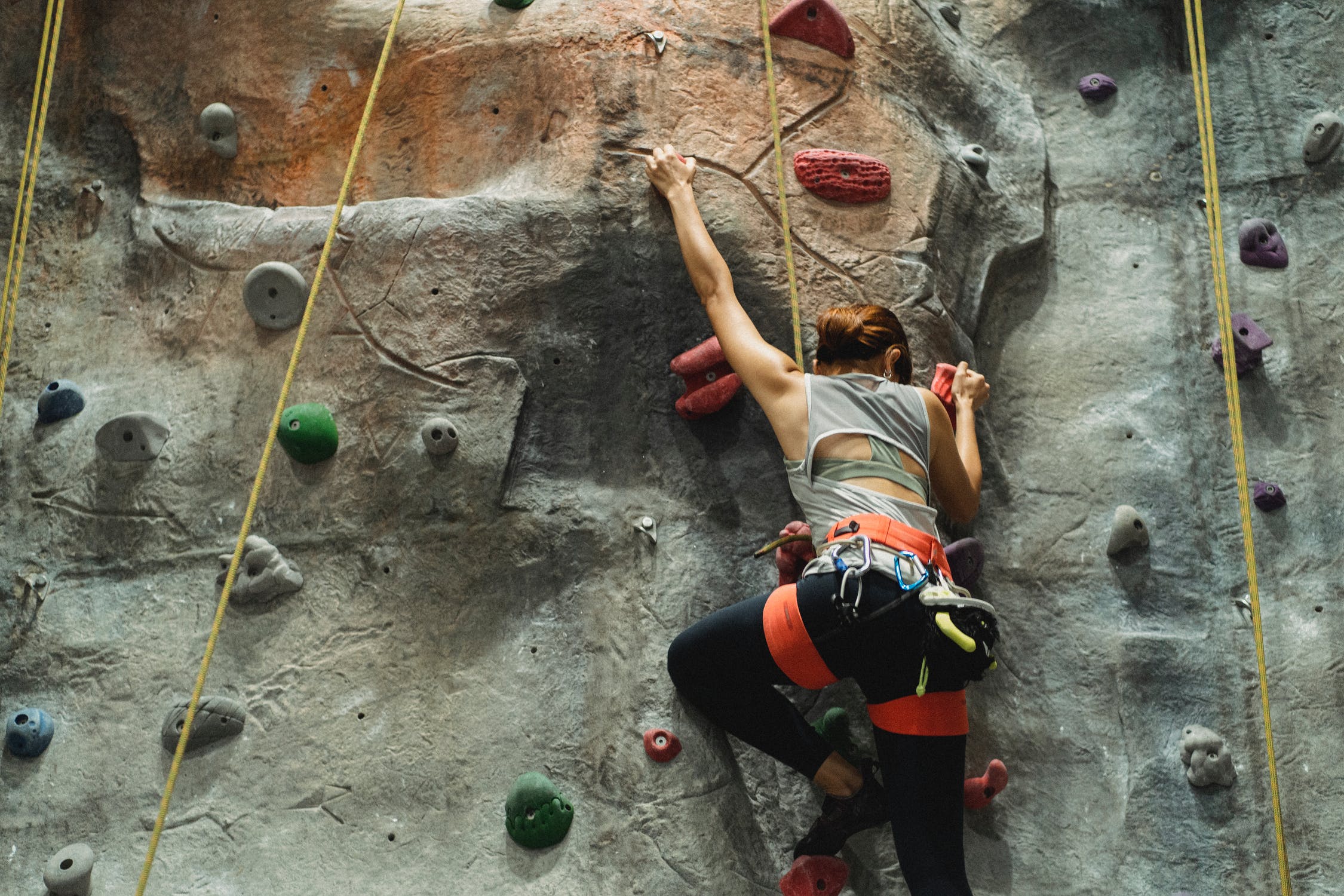 Rock climbing is not just a challenging physical activity, it's also a way to find yourself a supportive group of friends and boost your self-confidence.
It's also an inexpensive hobby and just in case you don't find time to get out of the city, look out for an indoor climbing center around you.
38. Picking up Archery
Hey marks person, it's time to hit the bullseye. It may take some getting used to, but you'll quickly fall in love with archery.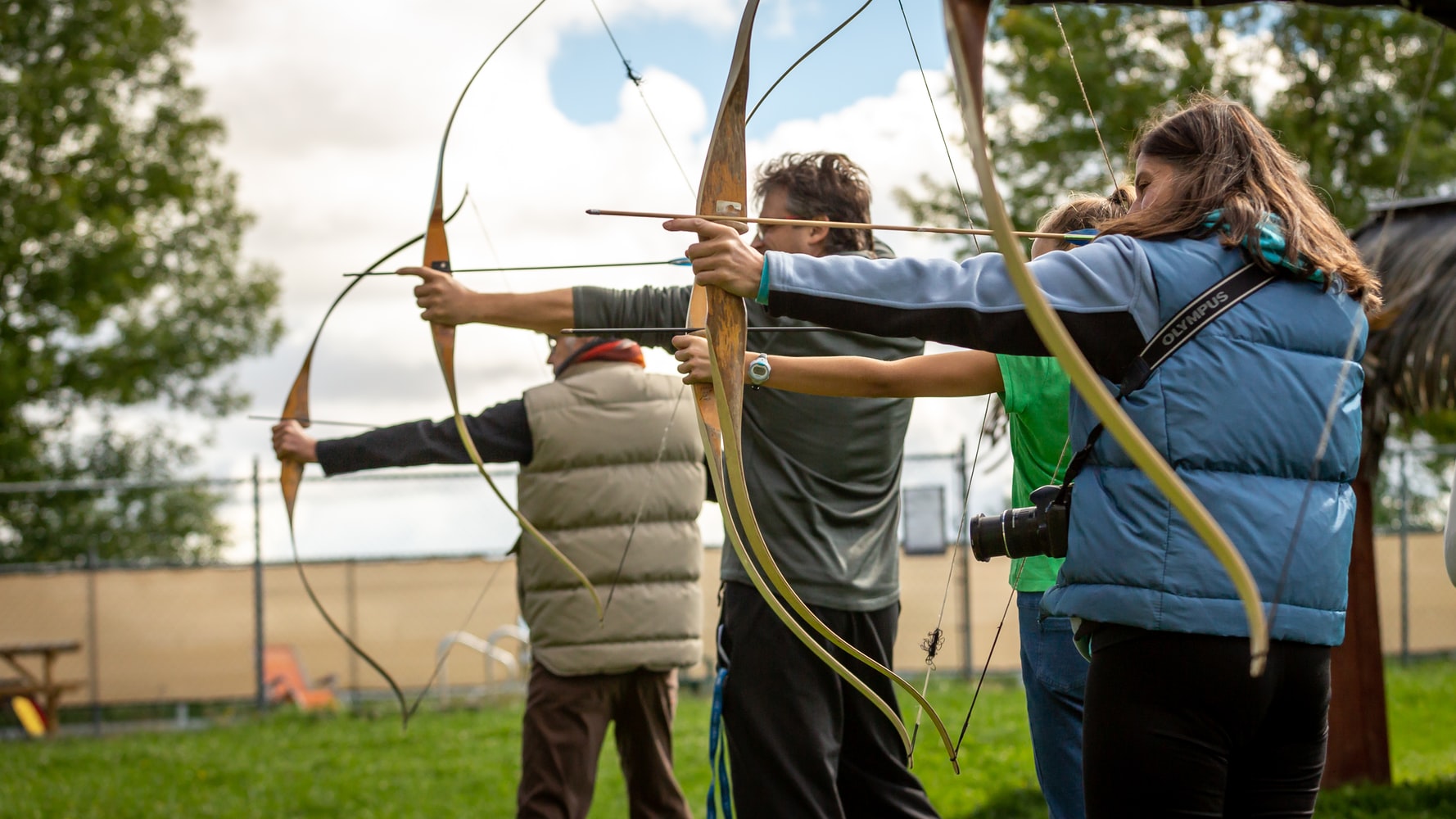 Archery is the perfect sport for engaging your physical and mental prowess simultaneously.
Maybe it's the joy of achievement or hitting a target for most people, but archery has gone from just another sport activity to one of the most popular hobbies.
39. Drawing
Drawing is a great way to relax and take your mind off work. Like painting, drawing allows you to be expressive. It also helps improve your memory and eye-hand coordination.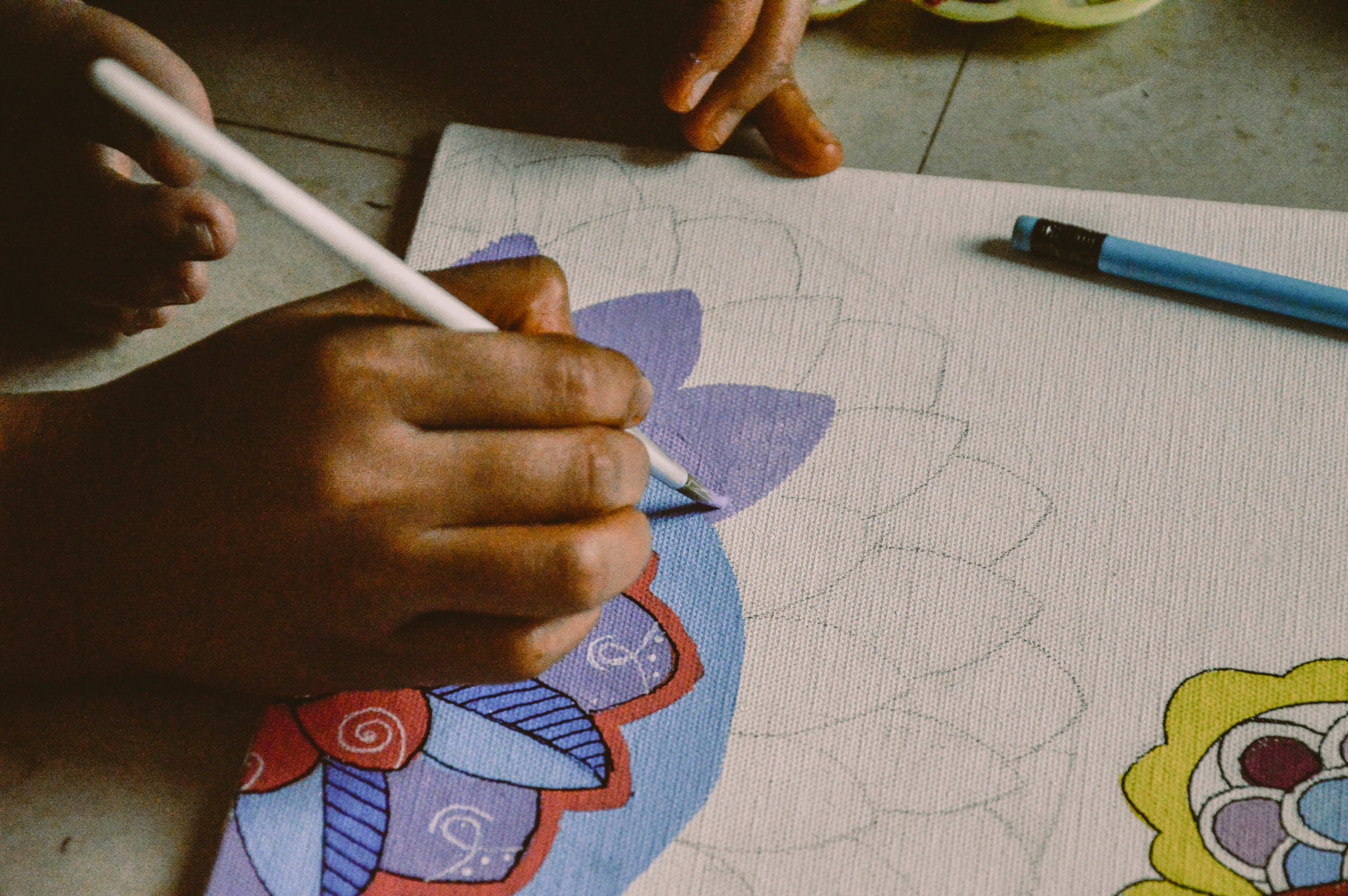 What's more, drawing is an inexpensive hobby. All you need is to buy a sketchbook and some pencils from an art store near you.
40. Interior Decorating
Interior decorating is a good hobby and pastime that allows you to bring your personality to life.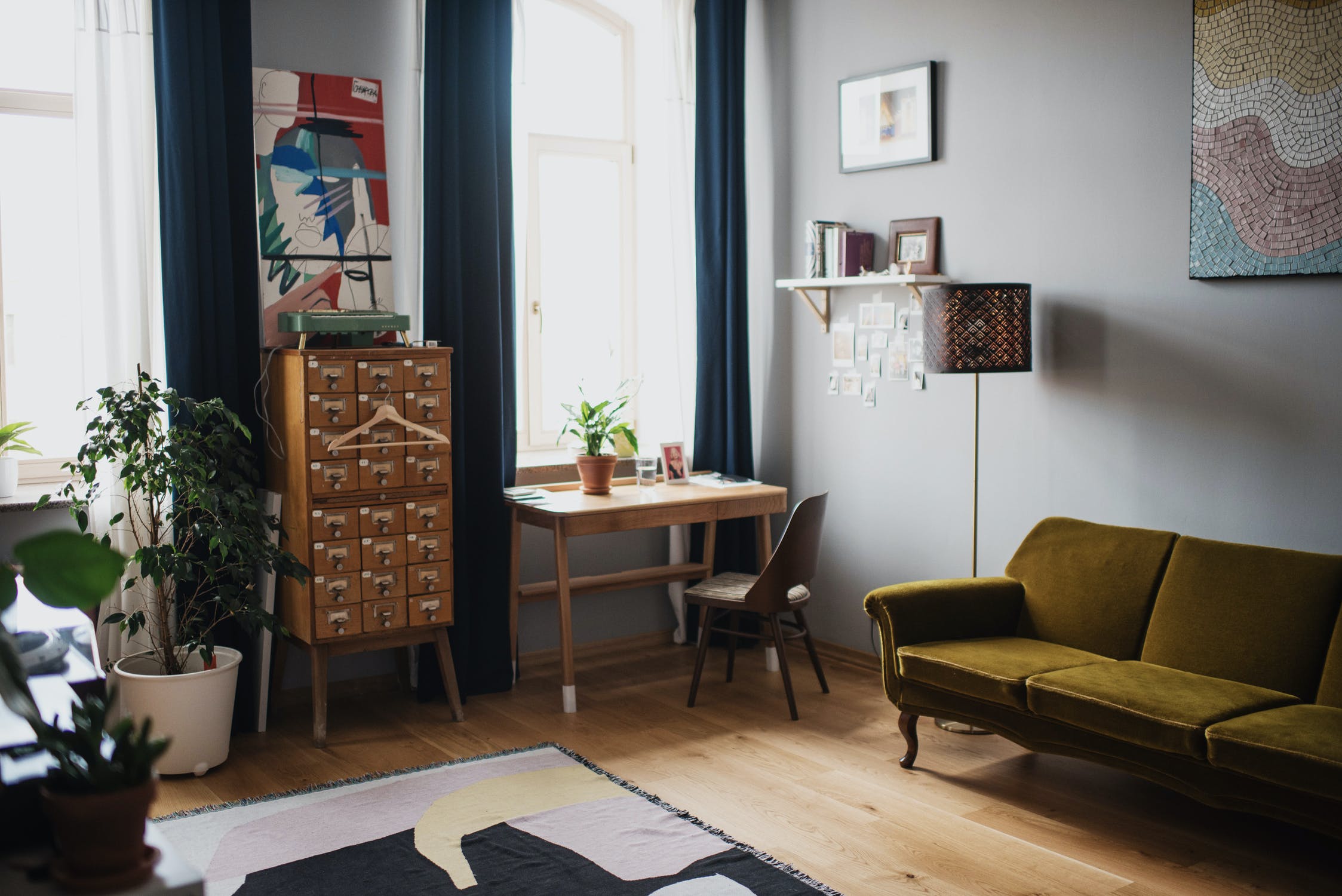 It requires a budget and fair investment of time and effort. But if tweaking your decor is something you find fulfilling, you can consider redecorating periodically and sharing your decoration on social media.
FAQ's
1. What is the number 1 hobby in America?
The number one hobby Americans do the most in their free time is watching television. At least 50% of Americans spend their pastime either watching sports or reality shows.
2. What is a good hobby to start?
Reading is a good hobby you can start. It's a hobby you can begin with little to no investment as you can get books from your local library. You could also download PDFs of your favorite books.
3. What hobbies are trending?
Reading is the most common hobby in the world.
The other hobbies trending worldwide include photography, traveling, watching TV shows and comedy, arts (writing, painting, and calligraphy), yoga, and engaging in DIY projects.
Another hobby many adults also enjoy doing is collecting items they're passionate about, or that improves their social statuses.
Related: